by
at
USA Shooting
posted on May 5, 2023
Support NRA Shooting Sports USA
DONATE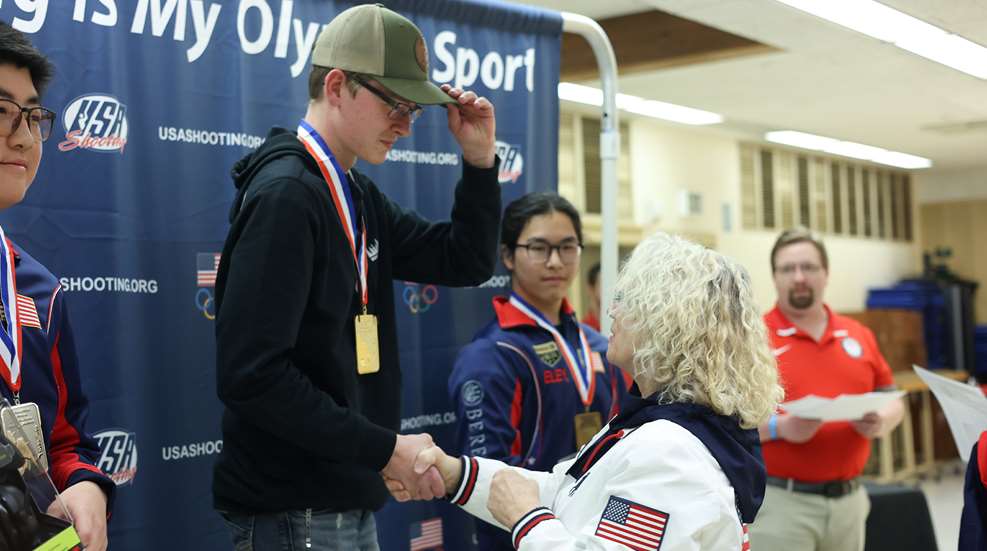 At the 2023 USA Shooting Junior Olympic Pistol Championships, Rachel Kim earned the title of Women's Air Pistol Junior Olympic Champion, Evan Langerak won the Men's Sport Pistol Junior Olympic Championship, and John Dorsten claimed the Men's Rapid Fire Junior Olympic Championship.
The match was held at the U.S. Olympic and Paralympic Training Center in Colorado Springs, Colorado, from April 20-27.
"I was so shocked when I won," Kim, who is from Rancho P.V., California, said. "I didn't know I had won until they said my name. I was just happy to place in the top three."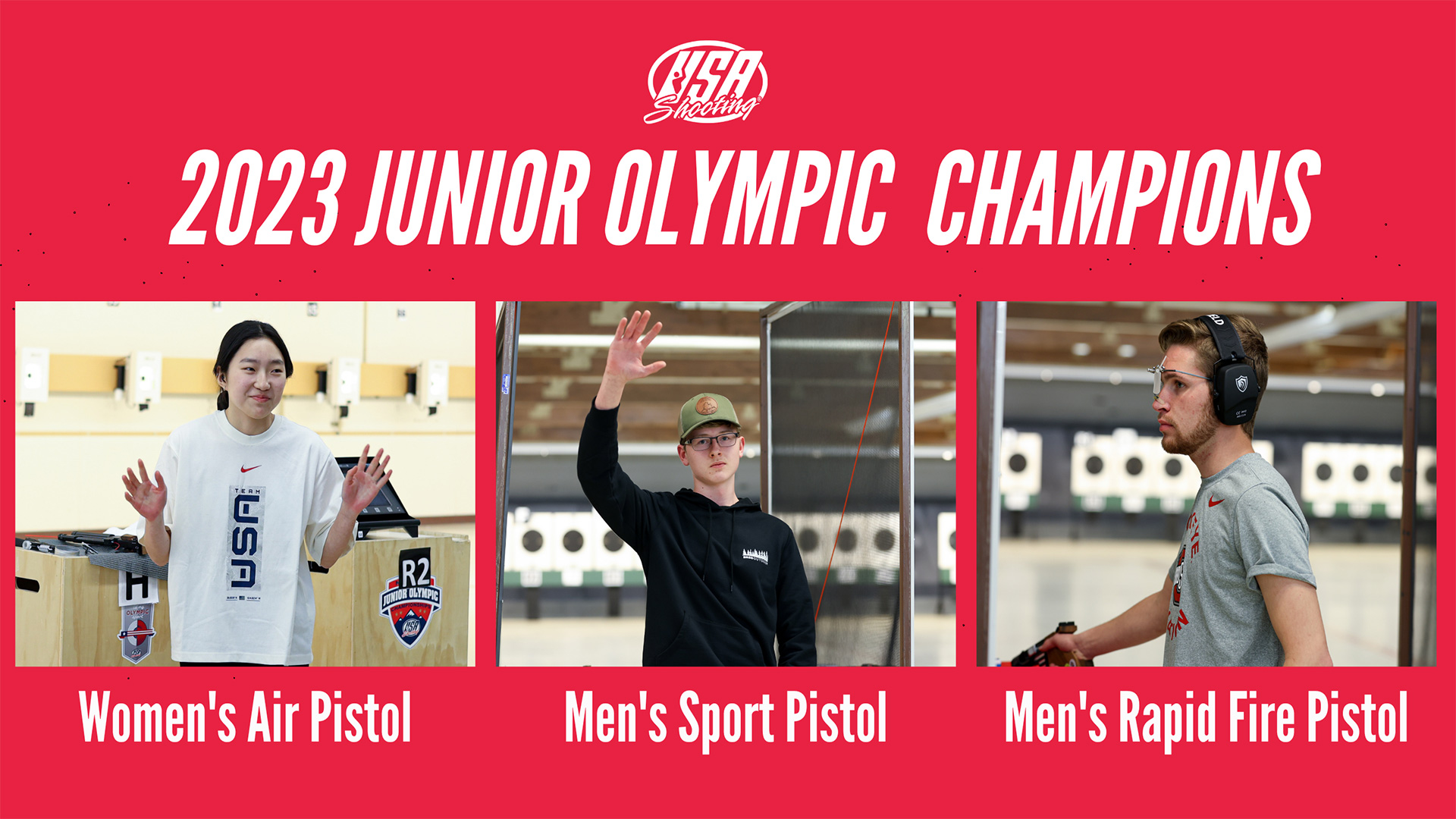 Kim defeated Ankita Deokule, who placed second, and Ada Korkhin in third place. This was Kim's second time competing in a Junior Olympic Championships.
Langerak, of of Bemidji, Minnesota, won his Men's Sport Pistol title after competing in his third USA Shooting Junior Olympic Championships this year. He topped the leaderboard over Mark Shen, who finished second, and Nathan Bae in third place.
"It was really surprising when I won," Langerak said. "It was a complete come up from the bottom and I am proud of what I have done. I am also happy for all of the other shooters."
As for Dorsten, a member of Ohio State's Pistol team, he won his Men's Rapid Fire Pistol title after beating out runner-up William Regala and Austin Stone, who finished third.
"The feeling of winning was quite amazing," Dorsten said. "Finally achieving a first-place victory on the national level is still a little unreal."
The USA Shooting Junior Olympic competition last month included Men's and Women's Air Pistol, Men's and Women's Sport Pistol, and Men's Rapid Fire Pistol. Athletes from around the country shoot in the annual competition.
The Junior Olympic competition also decided the Women's Air Pistol, Men' Sport Pistol and Men's Rapid Fire Pistol teams for the 2023 International Shooting Sports Federation Junior World Championships to be held in Changwon, Korea, July 14-18. The following athletes qualified:
Women's Air Pistol
Ada Korkhin
Ankita Deokule
Katherine Ahn
Jenny Noh
Rachel Kim
Men's Sport Pistol
Johnathan Dorsten
William Regala
Nathan Bae
Mark Shen
Blaine Simpson
Men's Rapid Fire
Johnathan Dorsten
William Regala
Austin Stone
Blaine Simpson
Mark Shen
Medals were also awarded in the following categories:
Women's Air Pistol
U18
Katherine Ahn, gold
Jenny Noh, silver
Chloe Bae, bronze 
U15
Saanvi Singh, gold
Jia Lee, silver
Eve Allen, bronze
Men's Sport Pistol
U18
Blaine Simpson, gold
Ammar Bagasra, silver
Austin Stone, bonze
U15
William Regala, gold
Terry Hur, silver
See the full results of the 2023 Pistol Junior Olympic Championships at the USA Shooting website.