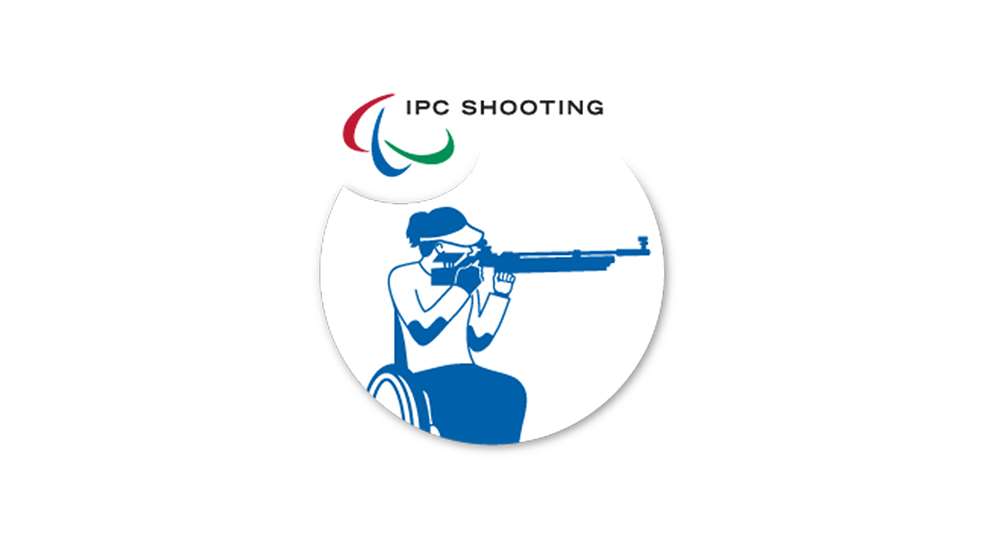 The final opportunity for athletes to earn Paralympic quotas will take place here in the United States when USA Shooting hosts the final International Paralympic Committee (IPC) Shooting World Cup of the season November 3-7 at the home of the U.S. Army Marksmanship Unit (AMU) in Fort Benning, Georgia.
Nearly 200 athletes from 50 countries will compete for World Cup medals, as well as Minimum Qualifying Scores (MQS) and quotas to compete in the 2016 Paralympic Games in Rio de Janeiro, Brazil.  A quota spot is essentially the entry ticket necessary for a country to compete in Paralympic competition. For more information on the 2016 Paralympic Team selection process, please visit www.usashooting.org/12-the-team/rioinsight#paraoneyear.
This World Cup will mark the second time the event has returned to the United States since 2011 and is a tremendous opportunity for proven and promising American shooters with physical disabilities to compete domestically against some of the best Paralympic shooters in the world. The U.S. will be sending the largest team of 20 athletes to compete at this World Cup, with three of these athletes having already earned Paralympic quotas in World Championship and World Cup competition earlier this season.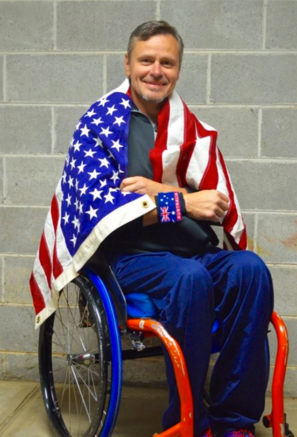 Michael Tagliapietra (Fond du Lac, Wisconsin, pictured) earned his Paralympic quota at the IPC Shooting World Championships last year, and most recently won gold in P3 (Mixed 25m Pistol SH1) at the World Cup in Sydney, Australia last month. Look for strong performances from him and Shaun Tichenor (U.S. Army Marksmanship Unit/Brainerd, Minnesota) as the seasoned team members of the Pistol contingent. 2012 Paralympian Eric Hollen (Colorado Springs, Colorado) will also make his return to competition at this World Cup has he competes in the P1 (Men's 10m Pistol SH1) and P4 (Mixed 50m Pistol SH1) events.
McKenna Dahl (Arlington, Washington) and John Joss (USAMU/Corsicana, Texas) have also earned Paralympic quotas in R4 (Mixed 10m Rifle Standing SH2) and R6 (Mixed 50m Rifle Prone SH1) respectively. Joss most recently won a silver medal in R6 in Sydney as well. National Development Team rifle athletes Tammy Delano (Rome, New York) and Jazmin Almlie-Ryan (Houston, Texas) will also make their return to international competition after a short hiatus for health reasons. This match will be Almlie-Ryan's first since giving birth to her first child in July.
Tichenor and Joss were featured in the most recent issue of USA Shooting News—read their full feature stories here.
"We've been close and had several near misses for quotas this year," said Paralympic National Coach Bob Foth. "With this World Cup so late in the year, that also plays into an opportunity for us to pick up a few more. If our people continue to give solid performances like they have all year, they could be in a good position for a quota place in Fort Benning."
Several Army and Air Force veteran athletes will also be making their international Paralympic debuts at this World Cup; including Roosevelt Anderson (Chicago, Illinois), John Arbino (Williamsburg, Virginia), Marco de la Rosa (San Antonio, Texas) and Jeremiah Means (Columbus, Georgia) that have competed in the Valor, Endeavor or Warrior Games.
"We have so many athletes who are 'young' in the sport and the chance for them to step up and do something at this event is there," said Foth. "Since it's late in the year - that also plays into it too. Some may have just started shooting this year, but now they have several months of training under their belts. It's a great opportunity for these athletes to get classified at a high-level competition and get their feet wet right here at home. For some of them, this their first step toward the 2020 Paralympic Games in Tokyo."
The IPC World Cup will be held on the Pool International Range Complex on Fort Benning.  Though this event is free and open to the public, please follow the appropriate protocols to gain access to Fort Benning. A schedule of events and more information can be found at the IPC Shooting website (Rifle events are noted with "R" and Pistol events with "P"): http://www.paralympic.org/shooting/2015-world-cup.
Photos courtesy of IPC Shooting.