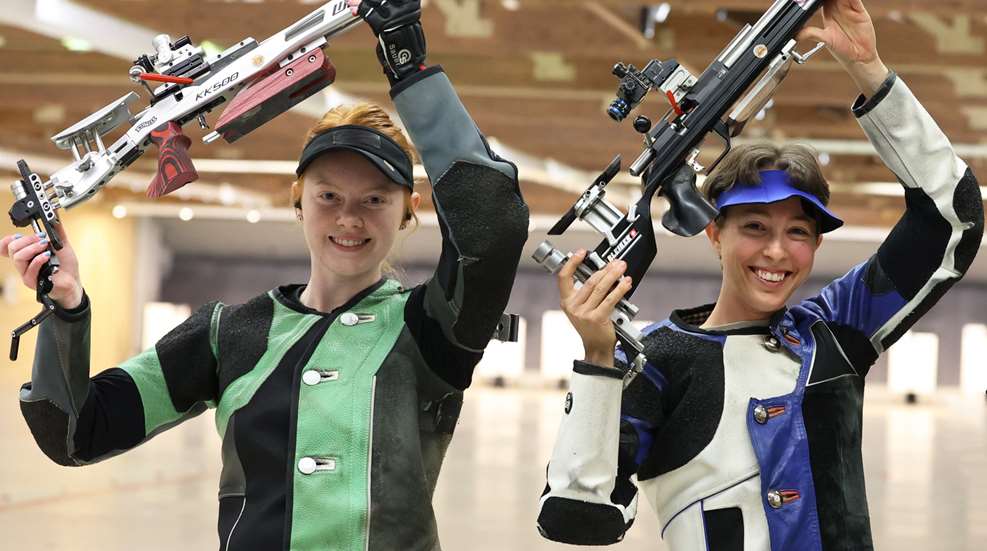 At the 2022 USA Shooting National Championships, Sagen Maddalena was crowned the Women's Smallbore Rifle champion, while Katie Zaun earned runner-up and also secured the junior title.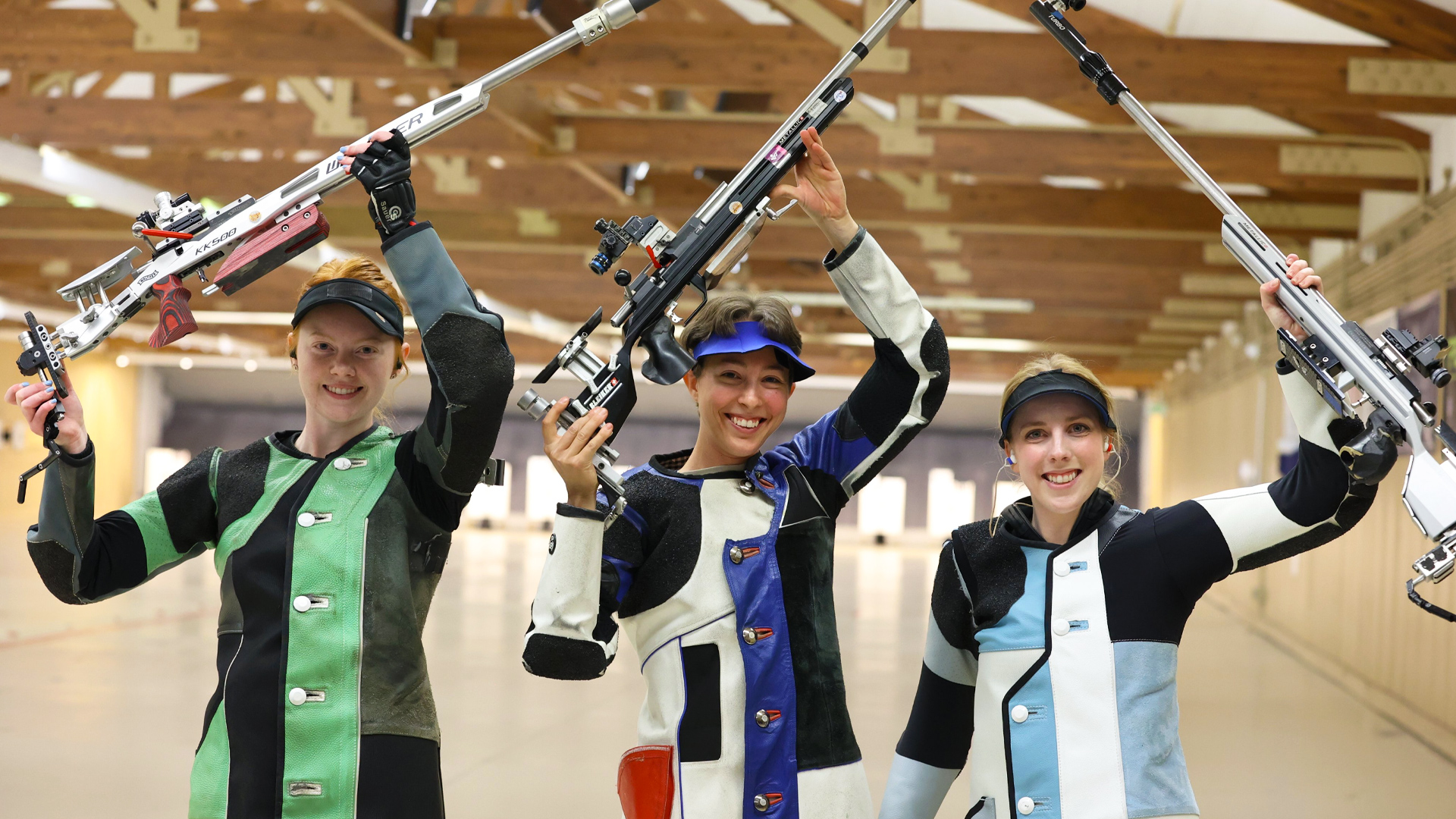 Rounding out the top three finishers in the Women's Smallbore Rifle championship was Olympic gold medalist Ginny Thrasher.
There were 67 Women's Smallbore Rifle competitors at the match, held June 23-26 at USA Shooting's facility in Colorado Springs, Colorado.
The smallbore format at the competition had shooters fire three 60-shot courses (3x20) to qualify for the final.
Maddalena entered the final ranked number one after three days of qualification. She had a 590 score after day one, 592 for day two and 594 for day three, giving her a total qualification score of 1776. Collegiate rifle standout and Olympic medalist Mary Tucker, who would go on to earn the junior silver medal in the final, exited qualification in second place with 1771, while Katie Zaun entered the final in third place with a total score of 1765. Thrasher was ranked seventh after qualification with her score of 1753.
Here are the eight shooters that earned spots in the 2022 USA Shooting Women's Smallbore Rifle national championship final:
Sagen Maddalena 1776
Mary Tucker 1771
Katie Zaun 1765
Kristen Derting 1761
Sarah Beard 1760
Alison Weisz 1759
Ginny Thrasher 1753
Abigail Gordon 1753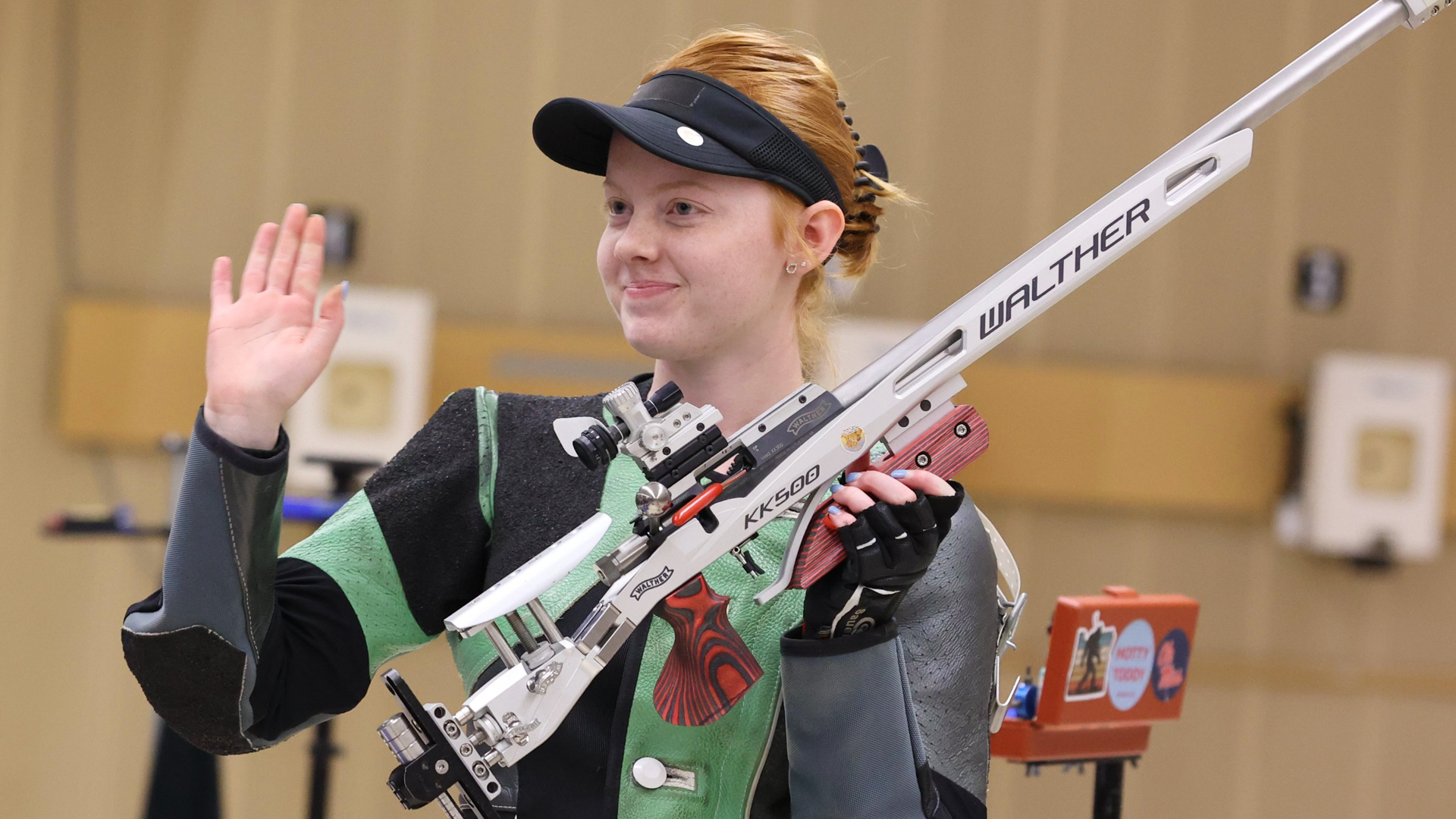 2022 USA Shooting Women's Smallbore Rifle National Championship Leaderboard
National Champion: Sagen Maddalena
Silver: Katie Zaun
Bronze: Virginia Thrasher
National Junior Champion: Katie Zaun
Junior Silver: Mary Tucker
Junior Bronze: Cecelia Ossi
See the full results of the competition here. Learn more about USA Shooting at usashooting.org.