The stakes are high for Team USA's talented shooting athletes as they prepare for the Paris 2024 Olympic Games. With the opening ceremony taking place less than a year from now, the stage is set for USA Shooting to dominate in rifle, pistol, shotgun and para events once again.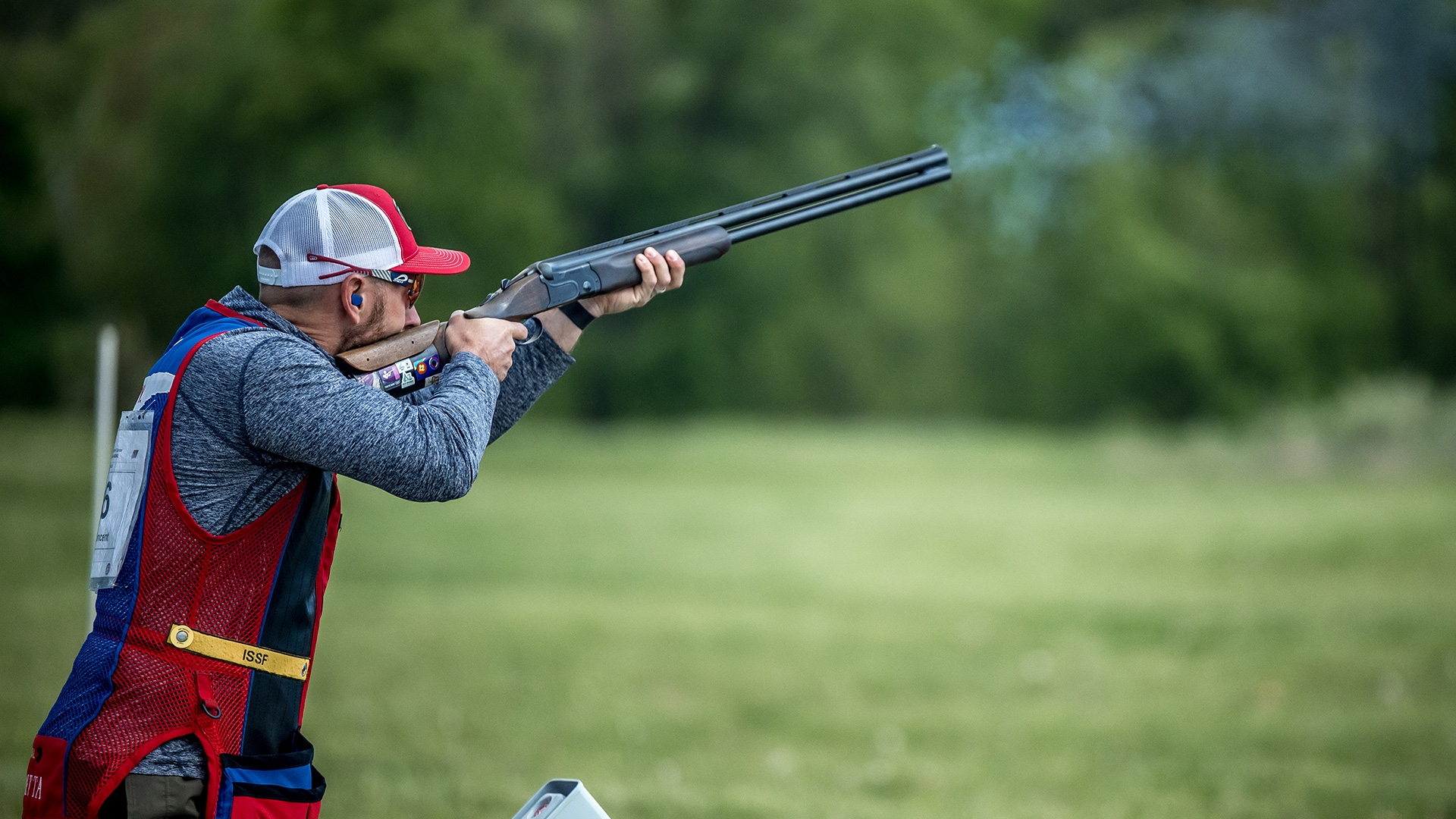 With 58, no other country in the world has won more Olympic gold medals in shooting events than the United States. Most recently, at the Tokyo Olympics, which took place in 2021 due to covid, our athletes were able to deliver eight medals for the United States—including three golds—putting our country ahead of China in both gold medals and the overall medal count in shooting events. Garnering medals at the Tokyo Games were Vincent Hancock and Amber English, both earning golds in their respective skeet events, plus Will Shaner's gold in men's 10-meter air rifle, Kayle Browning's silver in women's trap, another silver for Lucas Kozeniesky and Mary Tucker in mixed team 10-meter air rifle, and Brian Burrows and Madelyn Bernau's bronze-medal performance in mixed skeet team.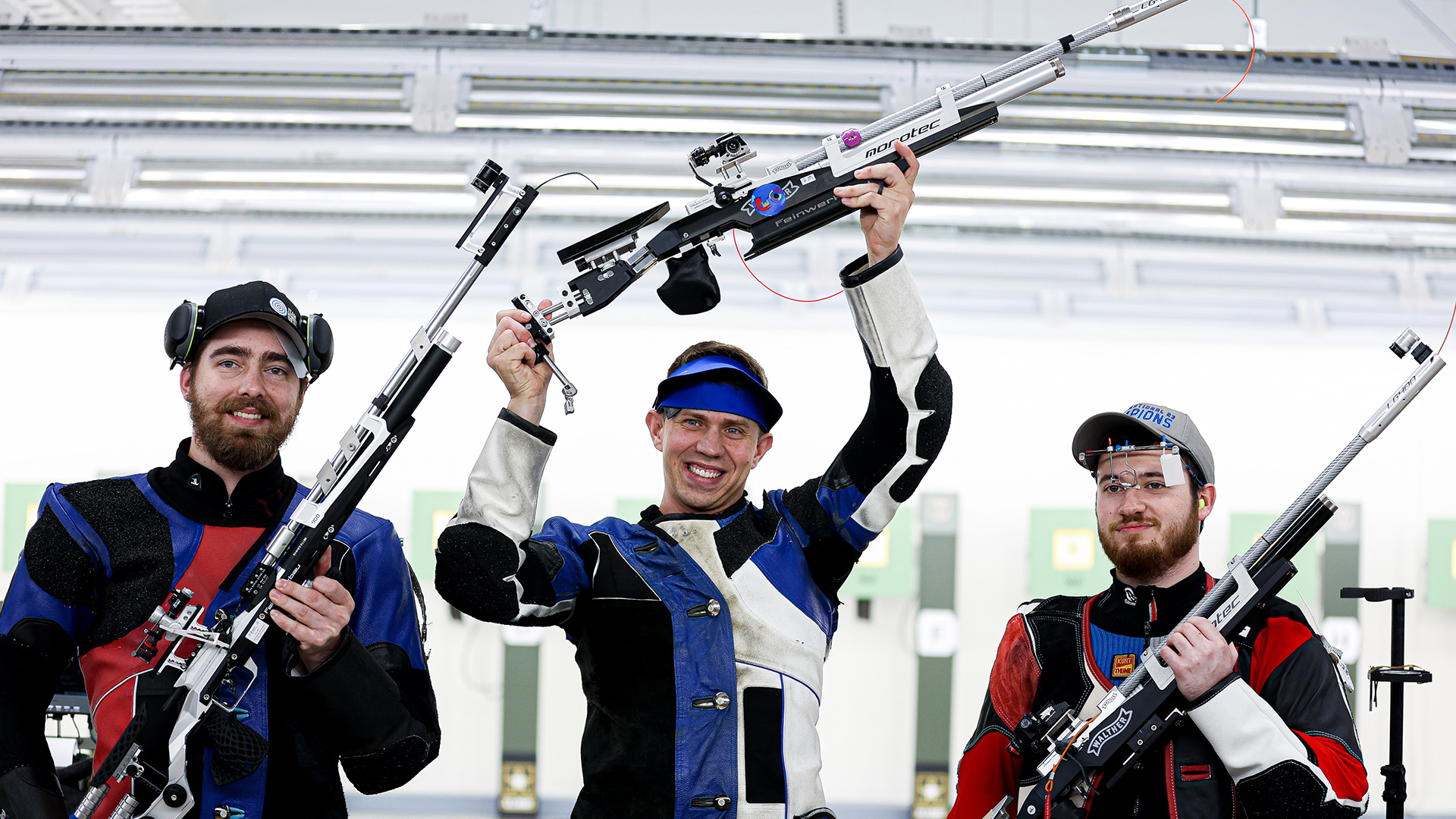 As USA Shooting gears up for Paris 2024, it's fielding athletes across four shooting teams: rifle, pistol, shotgun and paralympic. And since the Tokyo Games, our talented shooters have been racking up wins in international competition, including multiple ISSF World Cups, Pan American Games and the Championship of the Americas Games, plus at home at USA Shooting's own National Championships and other tournaments. Last year alone, Team USA earned 44 medals at the CAT Games, 19 medals at the International Shooting Sports Federation World Championship and more than 30 ISSF World Cup medals. Additionally, USA Shooting athletes in competition have secured 15 quotas for the United States next year at the Olympic Games in France. Thus far in 2023, USA Shooting athletes have secured more than 30 medals across four ISSF World Cup events. (Read all about Team USA here.)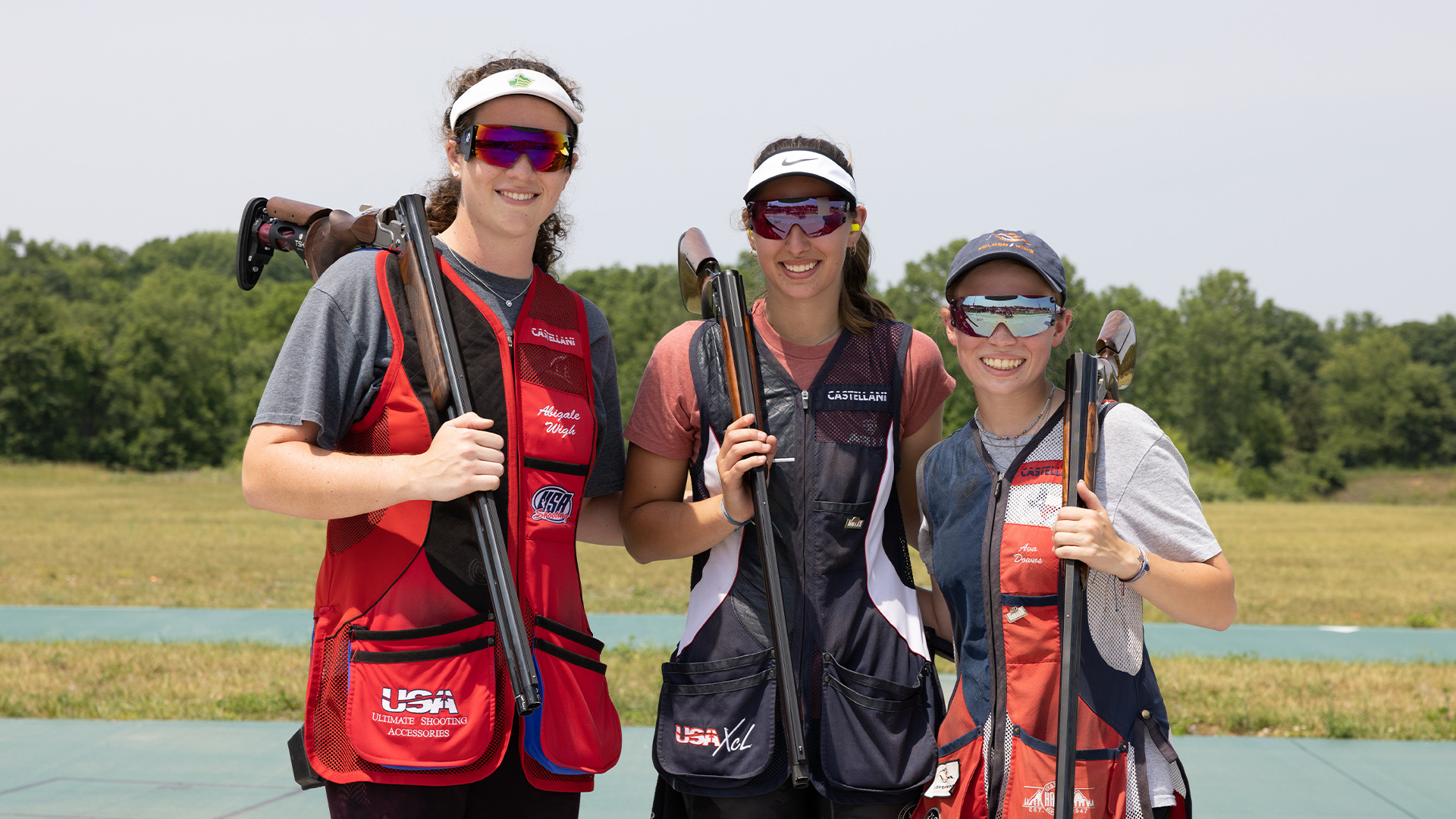 Amazingly enough, USA Shooting has maintained this high level of performance in competition on a shoestring budget. The United States is one of only a handful of countries receiving no government money for its Olympic and Paralympic governing bodies. When you contrast this with countries such as China and India, which lavishly fund their shooting teams, it's quite extraordinary the U.S. remains a powerhouse in many Olympic shooting events. For example, India's rifle and pistol team is funded to the tune of $45 million every year by the Indian government, while USA Shooting, a nonprofit entity, receives its operating revenue from member dues and donations, as it is with all of Team USA.
USA Shooting's Chairman of the Board, Jim Mitchell, sat down with me this past April in Indianapolis at the NRA Annual Meetings, along with new Chief Executive Officer, Craig Kozeniesky and Senior Director of Development, Tracy Barnes, to talk about the Path to Paris 2024.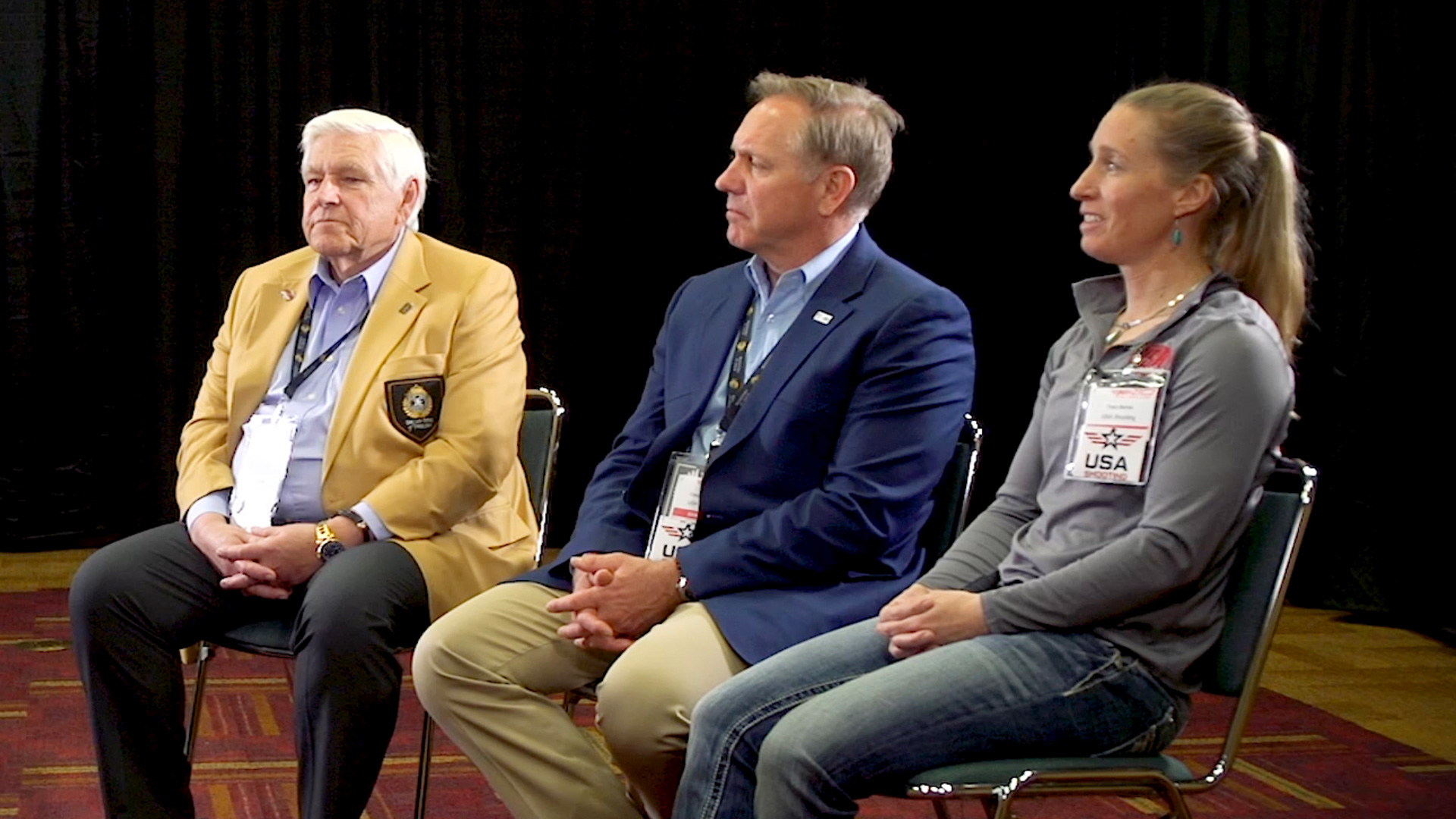 "Our challenges are great because we compete against more than 150 countries around the world," Mitchell said. "We need as much support as we can get because most of those countries are funded by their governments. USA Shooting is an important entity as far as achievements in the Olympics, such as the eight medals the team delivered in Tokyo."
One way USA Shooting is preparing its athletes is by keeping them on the road in international competition. As the father of Tokyo 2020 silver medalist, Lucas Kozeniesky, new USA Shooting CEO Craig Kozeniesky is all too familiar with the rigors—as well as the benefits—of keeping shooters active on the international competition circuit. "Nothing beats overcoming a pressure situation than by participating in a pressure situation," he said. "We are traveling more, which is a tax on the team. It's hard on the athletes. We're looking to better resource them."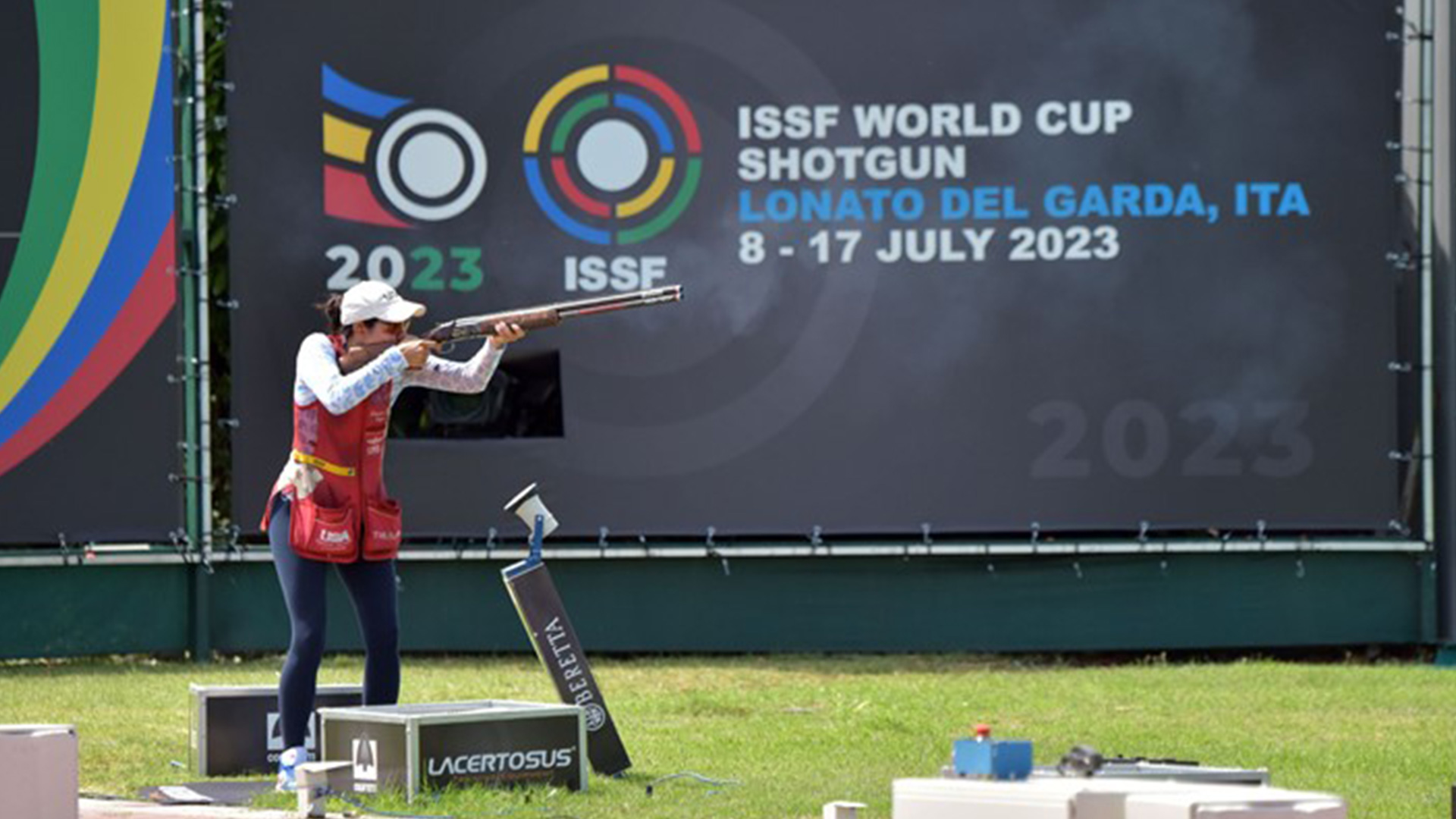 Tracy Barnes, now helming USA Shooting's development group, began her shooting career in NRA smallbore competition, going on to compete in biathlon for more than 20 years with her twin sister, Lanny, including at the Winter Olympics. As you might expect from an individual who has competed on the greatest stage in the shooting sports, her passion for the Second Amendment is adamant. "Olympic shooting is one of the few places in mainstream media during the Games where you get to see any type of shooting sport," she said. "And whether we like it or not, we need the 'mainstream' to be able to view what we do—especially in a positive light. There's immense value to that."
NRA AND USA SHOOTING
The National Rifle Association of America has been a longtime supporter of shooting events and the Olympic movement, dating back to the 1896 Athens Games. In fact, the NRA served as the de facto national governing body for Olympic shooting in the United States until the mid-1990s. Many of the best U.S. Olympic shooters would compete at the National Matches, similar to modern times. The NRA financed and built the shooting facility at the Olympic Training Center in Colorado Springs, Colorado. By 1996, USA Shooting was formed as the new national governing body for Olympic competition.
"You look across the history of the United States performance in the Olympics, and we are up there among the top three countries in medal producers," Kozeniesky said. "There's been a long-standing affiliation with the NRA since the early days. We've rekindled that and taken advantage of some generous support from the NRA Foundation last year. We're looking forward to taking that to the next level."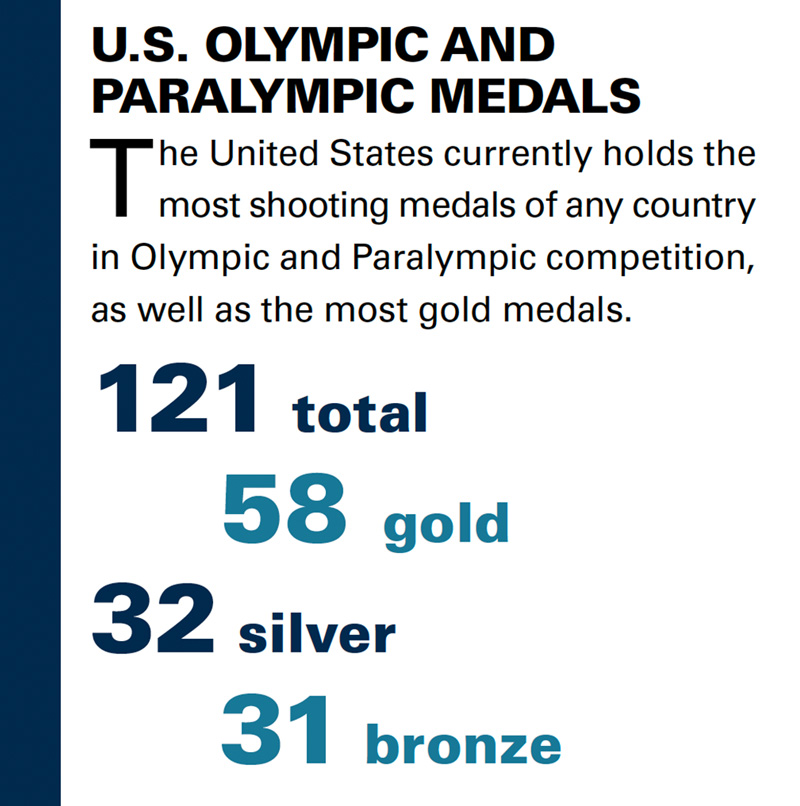 Athletes competing in international skeet and trap events use a specific international shotshell which can be difficult to obtain under normal circumstances. Befitting its long history of aiding American shooting athletes in their quests to achieve Olympic podium finishes, once again the NRA stepped up to the plate. Last August, the NRA Foundation granted $252,000 to be used exclusively for the purchase of the aforementioned ammunition, which will be used by the National Team, National Development Team and National Junior Team.
"Partnering with NRA is something that will help our youth development," Barnes said. "One of the things we can align with is building up the shooting sports in the United States."
Our athletes are the sons and daughters of America. We are lucky enough to live in a country with the freedom to be able to build yourself up to a level where winning an Olympic medal can go from dream to reality. "USA Shooting athletes shoot first and foremost for the flag," Mitchell said. "When the team is out there competing against other countries, everybody wants to meet the Americans. We're considered to be the elite, and we want to stay that way."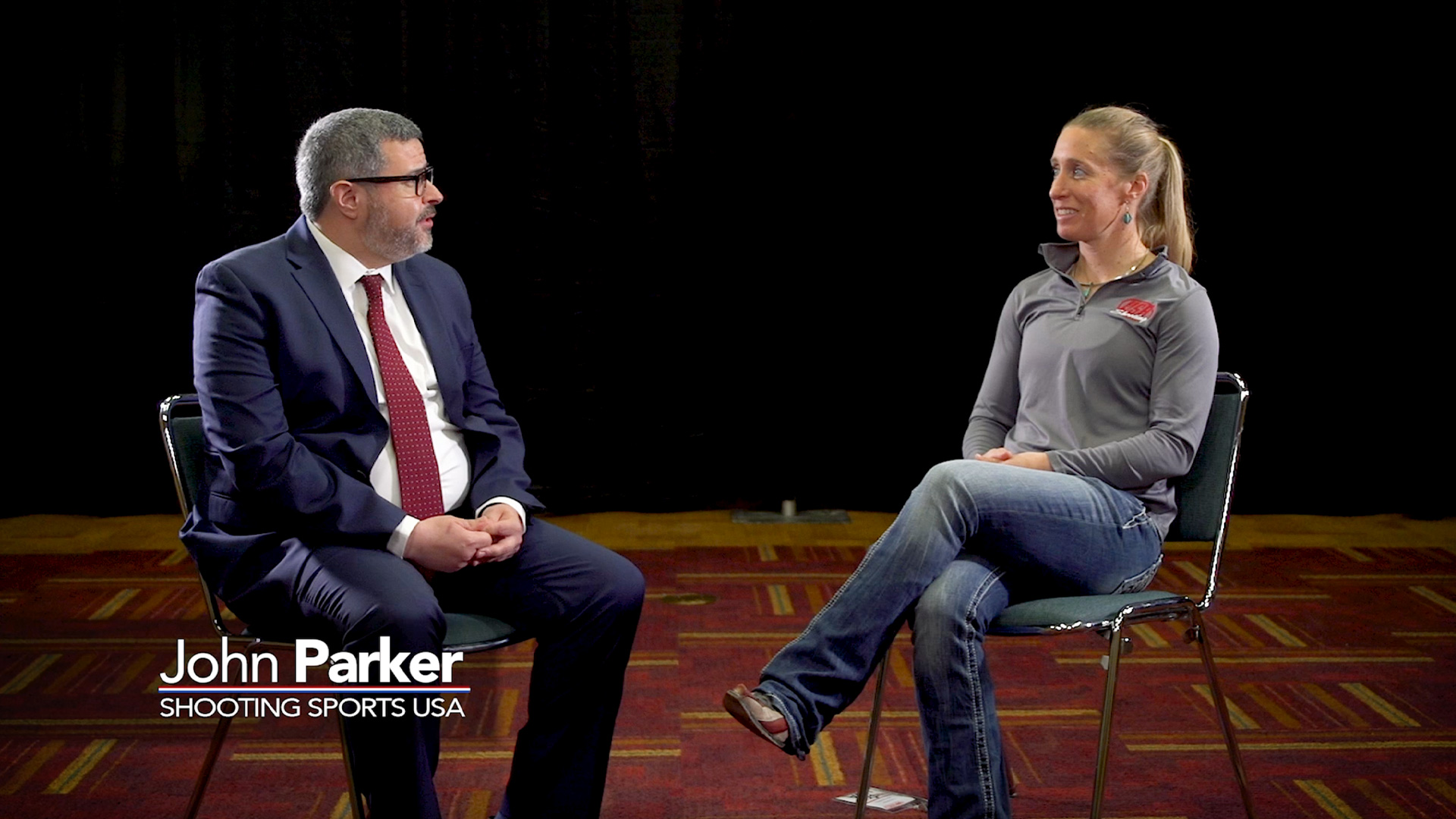 Members are critical to the long-term survival of USA Shooting as an organization. Learn how you can help at usashooting.org.
OLYMPIC QUOTAS
When an athlete earns a quota for the United States in a specific event, the U.S. then becomes eligible to have an athlete compete in said event at the Olympic Games. Basically, even if an athlete has earned a quota for the U.S. in an event, it's not guaranteed that he or she will be competing in the same event at the Games. Athletes can only earn one event quota during a four-year Olympic cycle. Each country is eligible for two quotas in each Olympic event.
USA SHOOTING INTERVIEWS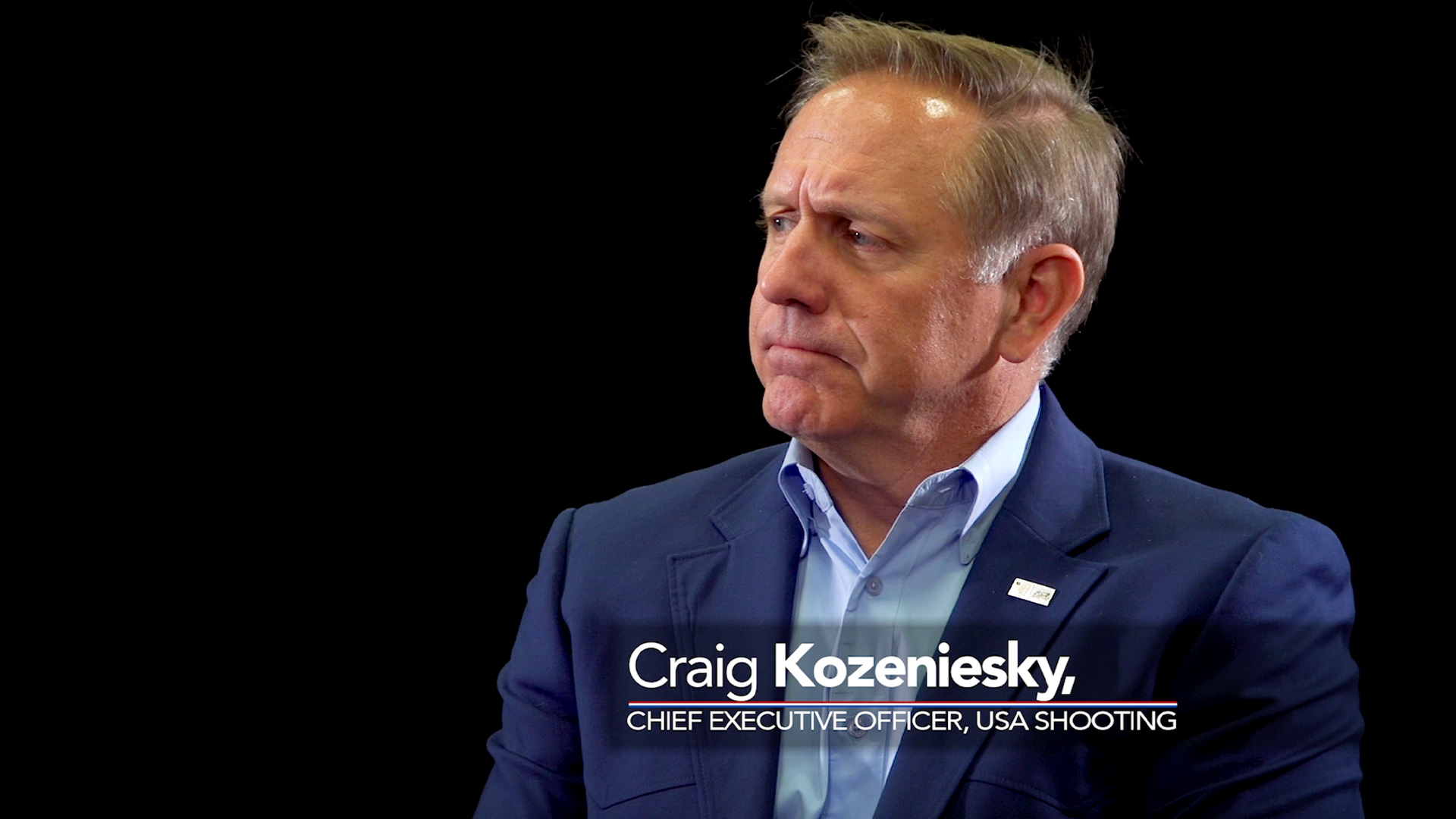 Learn more about USA Shooting by watching these interviews on the NRA Publications YouTube channel: