For Craig Kozeniesky, the new CEO of USA Shooting, a top reason for involving himself with the organization is due to his youngest son, Lucas, a two-time Olympian and silver medalist at the Tokyo 2020 Olympic Games. (Watch our interview with USA Shooting CEO Craig Kozeniesky above, or at YouTube.)
Below are excerpts from the interview.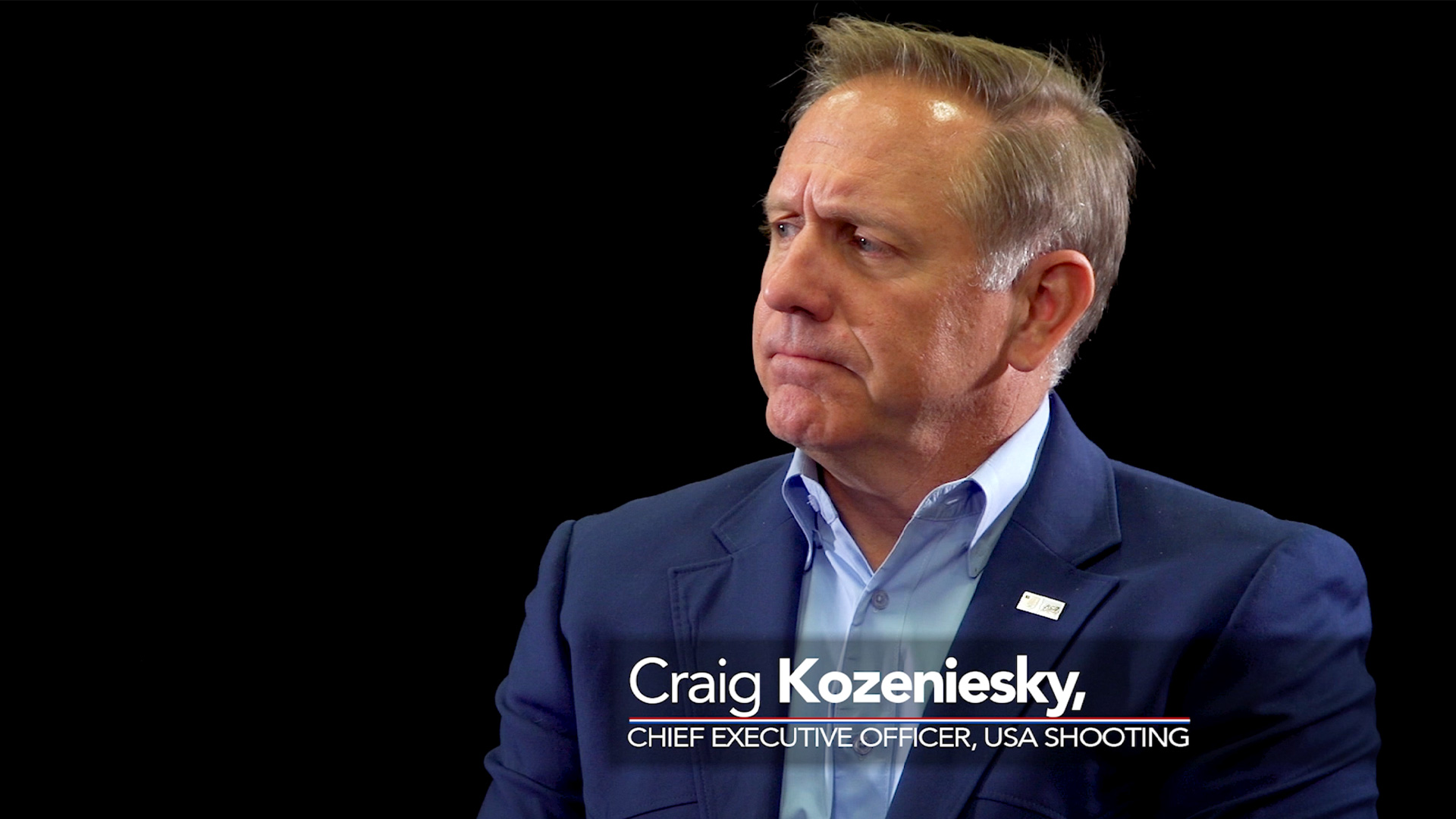 More from USA Shooting: "A true leader who is passionate about USA Shooting, Kozeniesky served in the United States Marine Corps for 27 years and is a combat veteran of Operation Desert Storm, Iraq and Afghanistan. In addition, Kozeniesky has worked with USA Shooting for more than 10 years, most notably in relation to his son, Lucas. The younger Kozeniesky captured a silver medal with teammate Mary Tucker at the Tokyo 2020 Olympic Games in the 10m Air Rifle Mixed Team event."
On people that get involved in the shooting sports becoming better citizens: "Well, I think anybody who trains and educates themself in responsible gun ownership and use will be a better citizen. Being involved in competition, in training and disciplining your yourself mentally, physically and emotionally, shooting sports can challenge you and certainly make you a better citizen. And, USA Shooting athletes represent the best citizens of the United States."
On USA Shooting at the Tokyo 2020 Olympics: "The last Olympics in Tokyo were phenomenal. And in addition to all the medals we won, there were another five American athletes that were in finals placing in the top eight. So, they were close, within striking distance and literally within fractions of an inch or a millimeter of making a different score and being up there on the podium."
On USA Shooting's place in American Olympic competition: "If you look at track and field, swimming and wrestling, etc., and then USA Shooting—we're the best Olympic story ever told. And the more that we learn about our story, the more we learn how extraordinary it is."
Learn more about USA Shooting at usashooting.org. And for the latest competition updates, subscribe to the free Shooting Sports USA Insider email newsletter.