by
at
USA Shooting
posted on May 25, 2023
Support NRA Shooting Sports USA
DONATE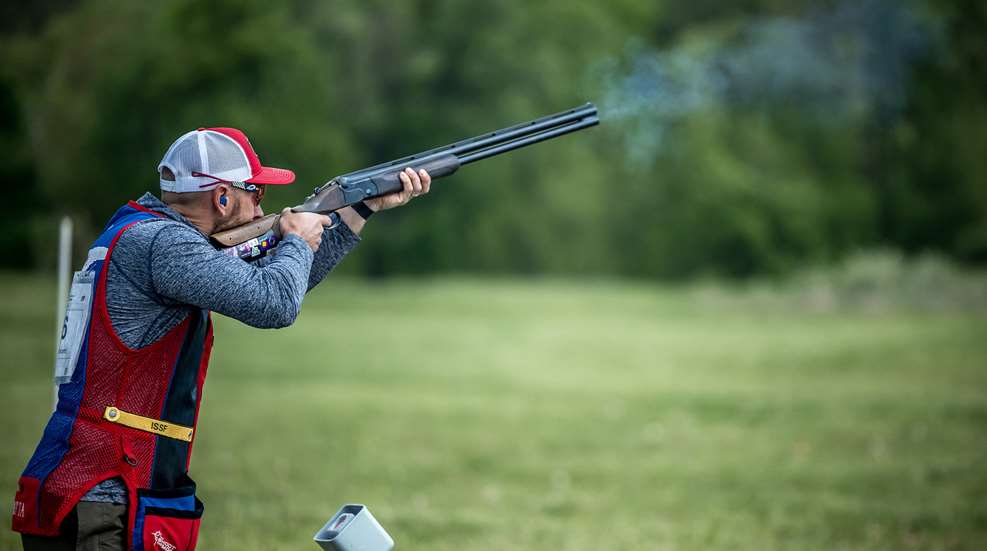 Olympians Vincent Hancock of Eatonton, Georgia, and Austen Smith of Keller, Texas, are the USA Shooting 2023 National Men's and Women's Skeet Champions.
The competition was also part one of the U.S. Olympic Trials for the Paris 2024 Olympic Games. The match went from May 17-22 at the John A. Halter Shooting Sports Education Center at Hillsdale College in Hillsdale, Michigan.
Hancock, a three-time Olympic gold medalist, claimed gold after shooting the overall top score. Hancock qualified for the finals where he placed first, adding an additional three points to his total competition score.
In addition, Conner Prince of Burleson, Texas, finished second overall and Hayden Stewart (U.S. Army Marksmanship Unit) of Columbia, Tennessee, finished third.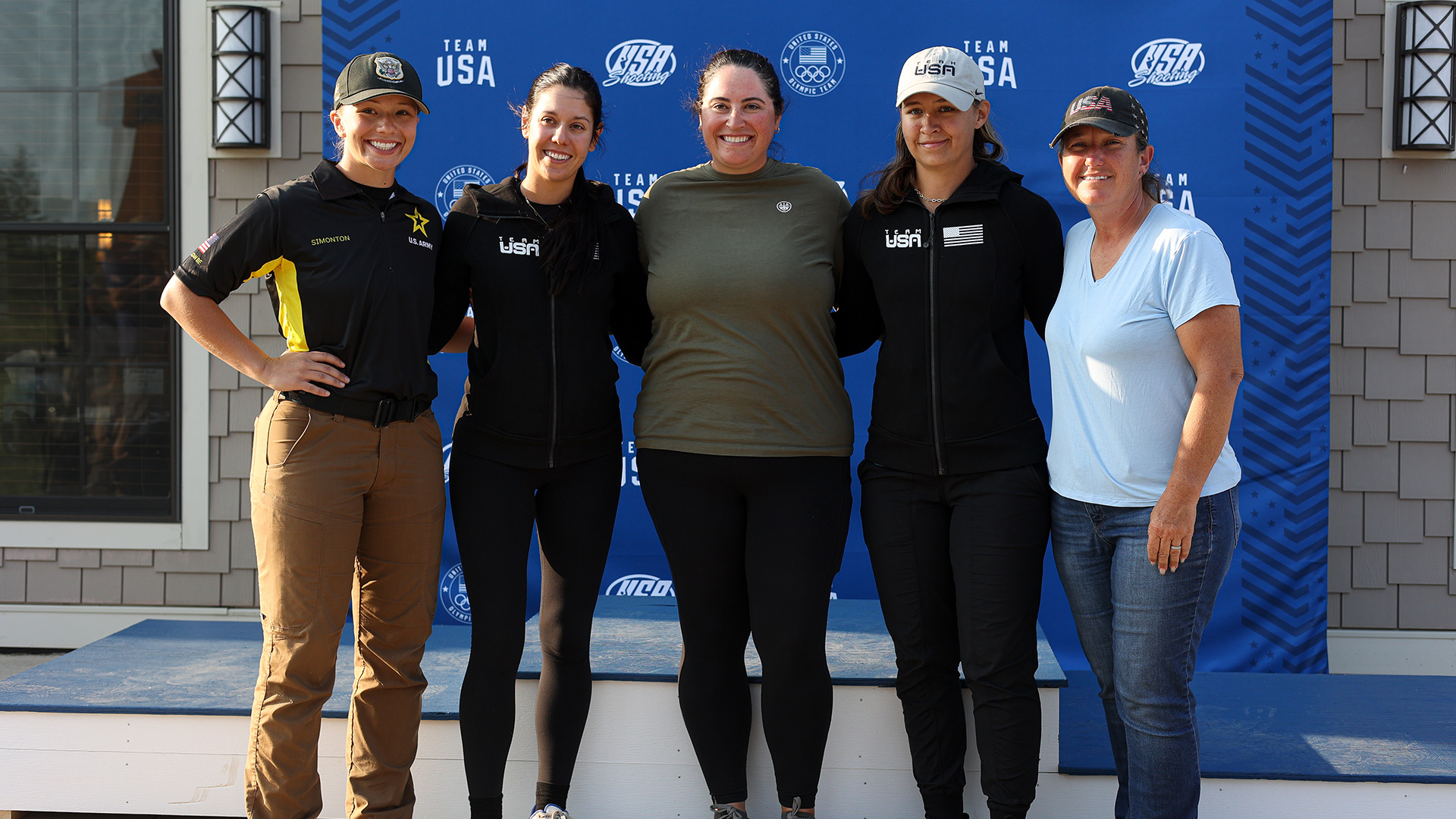 Austen Smith, a 2020 Tokyo Olympian, won gold, edging out Dania Vizzi of Odessa, Florida, the runner-up, and Samantha Simonton, (U.S. Army Marksmanship Unit), from Gainesville, Georgia, who finished third.
Junior National Champions were also crowned at the annual competition. Alishia "Fayth" Layne of Columbia, Tennessee, and Benjamin Keller of Johnstown, Colorado, landed the Junior Women's and Men's titles.
Layne, a 2021 Junior World Cup medalist, won gold after besting Madeline Corbin of Reedsburg, Wisconsin, who placed second, and Gracie Hensley of Shelbyville, Tennessee, rounding out the top three shooters.
Keller, the 2022 Junior Men's Skeet World Champion, captured his gold medal after shooting the top score for Junior Men. Jordan Sapp of Gilbert, Arizona, was the silver medalist, and Aidin Burns of Ingram, Texas, took the bronze. 
Additionally, the 2023 Pan American Games team, 2023 World Championships team and 2023 Junior World Championships team were also named based on scores from this competition, along with a match held earlier this year.
The following athletes will represent America at the above competitions.
Pan American Games: Dania Vizzi, Austen Smith, Vincent Hancock and Dustan Taylor. 
World Championships team: Dania Vizzi, Samantha Simonton, Austen Smith, Vincent Hancock, Dustan Taylor and Christian Elliot.
Junior World Championships team: Alishia "Fayth" Layne, Madeline Corbin, Karsyn Ross, Jessi Griffin, Julia "Lia" Nelson, Aidin Burns, Benjamin Keller, Jordan Sapp, Joshua Corbin and Kyle Fleck.
The following categories were also awarded medals at the USA Shooting 2023 Skeet Nationals.
Men 18 and under
Westley Kiter, gold
Shelby Smith, silver
Grant Hernandez, bronze
Women 18 and under
Karsyn Ross, gold
Haidyn Stewart, silver
Men 15 and under
Hunter Engholm, gold
Women 15 under
Chloe Chaleunsinh, gold
Kaela Hinze, silver
Men's collegiate
Josh Corbin (Hillsdale College), gold
Kyle Fleck (Hillsdale College), silver
Eli Christman (University of Tennessee Southern), bronze
Women's collegiate
Julia "Lia" Nelson (University of Florida), gold
Jessi Griffin (College of Coastal Georgia), silver
Emily Rasmussen (Concordia University), bronze
Senior
Diego Duarte Delgado, gold
Oscar Fernandez, silver
Jack Grehan, bronze
International
Richard McBride, gold
Charles Fisher, silver
Jose Giha, bronze
See the full results of the match here.
Learn more about USA Shooting at usashooting.org.