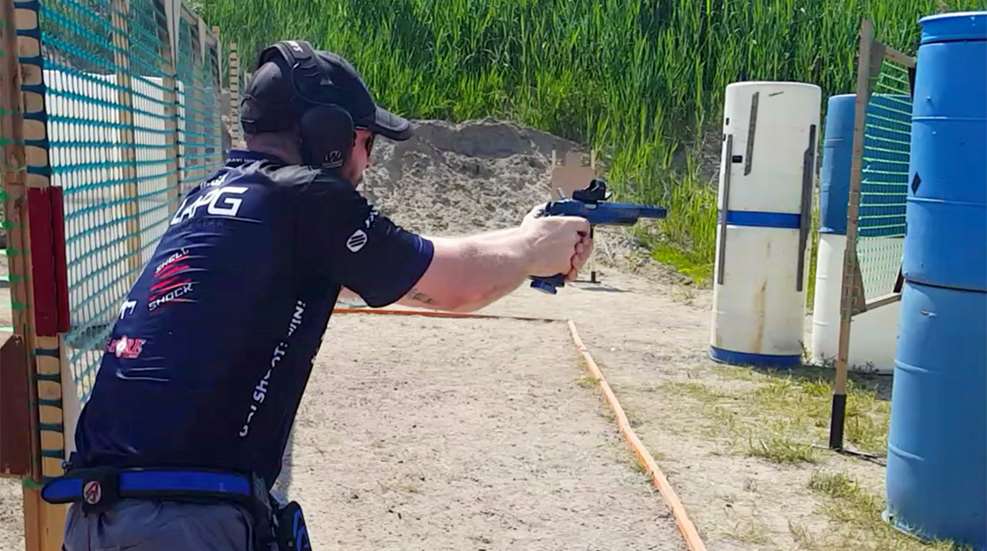 John Vlieger won High Overall at the 2018 USPSA Michigan Sectional Championship at the Detroit Sportsmen's Congress in Utica, MI, earlier this month. Vlieger finished with 1196.4947 match points and a time of 115.44.

He commented on how the two-piece, nickel-aluminum-stainless steel cases from his sponsor Shell Shock Technologies (SST) performed at the practical shooting sectional.

"My Shell Shock Technologies NAS3 cases withstood the test of grueling match conditions once again," said Vlieger. "The temperature peaked at over 95 degrees and even with the sweat, dust and heat, my gear kept running. I'm so glad to be able to take home the win and to have a company like Shell Shock Technologies behind me."

After firing 15,000 rounds of ammunition with NAS3 cases since joining the team in 2017, Vlieger plans to continue using it for competition.

Vlieger can be seen competing next at the Ryan Rocks Charity Blast in Brighton, MI, this July.