Three-time Olympic gold medalist Vincent Hancock added two medals to his trophy case this week at the ISSF World Cup Shotgun in Doha, Qatar.
At the competition Hancock first landed a silver medal in Men's Individual Skeet, then in the Mixed Team Skeet event with teammate Kim Rhode, he won gold.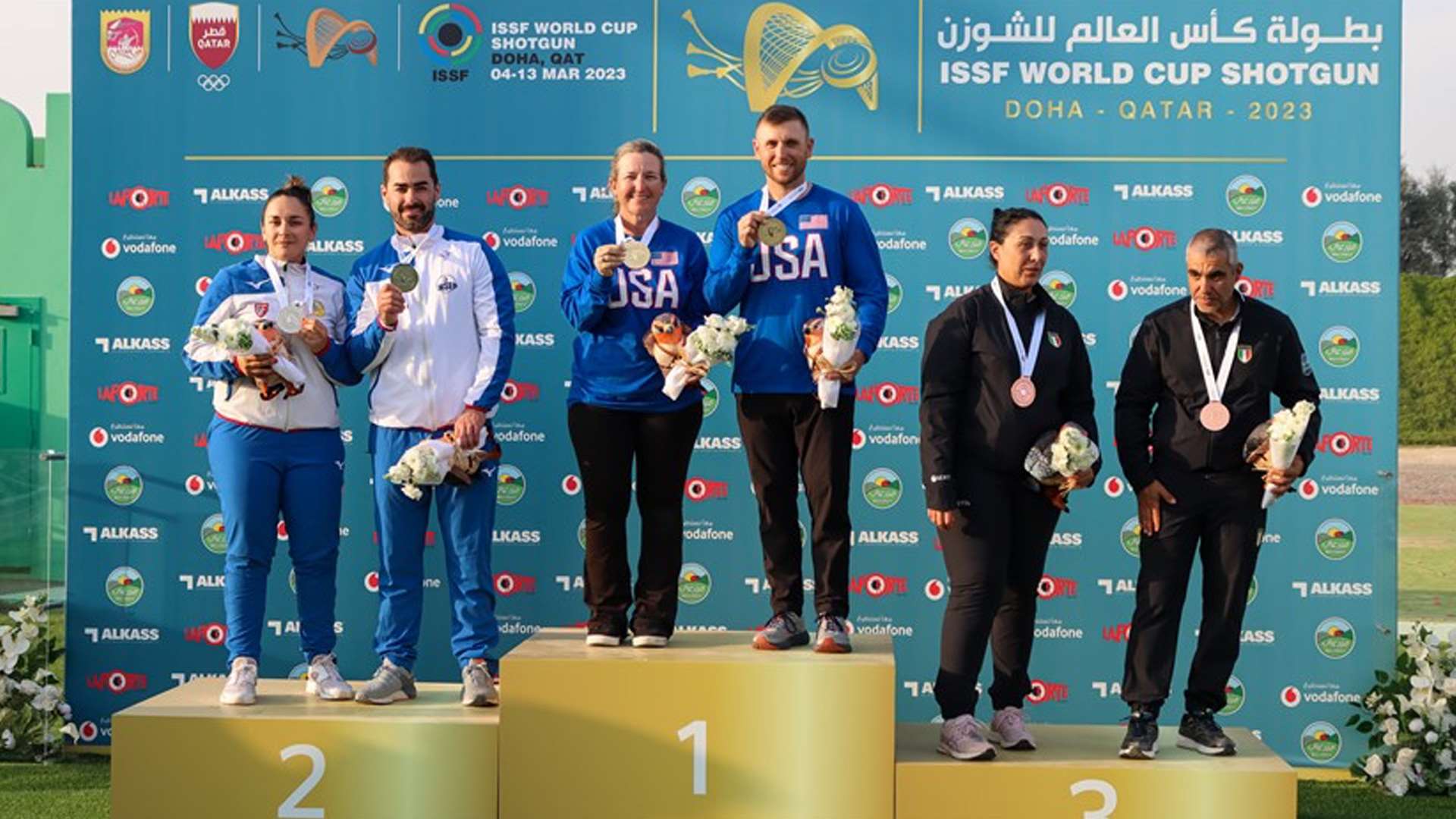 In the Men's Individual Skeet final, Hancock dropped one bird to Italian competitor and gold-medal winner Gabriele Rossetti, 38-39.
Next in the Mixed Team Skeet final, Hancock and teammate Kim Rhode triumphed over Eric Delaunay and Lucie Anastassiou of France. The teams tied at 148, with the Americans taking the advantage in the shoot-off for the gold medal with +4, after the French team missed a bird to walk away from the final with +3 and the silver medal.
"I shot one of the best matches of my career in Doha this week," Hancock said. "I achieved a World Record tying score of 125/125, a perfect semifinal, and then I just fell a single target short of gold in the Men's Individual Skeet Final. Overall, I'm happy with how I'm shooting and really looking forward to continuing to get better going into Paris 2024."
Hancock is one of the greatest international skeet shooters of all time, with more Olympic skeet gold medals than any other shooter in history. He is sponsored by Federal Ammunition.
"This was a great event for me and for many other athletes on Team USA Shooting. My goal is to always do my best, and the Men's Individual Skeet match was certainly a close one," Hancock said. "I shoot all over the world, and Federal Ammunition will always be my first choice. On the range, I know that the reliability and quality of Federal's ammo is second to none and I can trust it in any conditions."
See the full results of the 2023 ISSF World Cup Shotgun in Doha, Qatar at the International Shooting Sport Federation website.
Learn more about USA Shooting at usashooting.org. For the latest from Federal Ammunition go to federalpremium.com.