New from Walther is the PDP F-Series line of 9 mm pistols, which the company says are "tailored specifically to female shooters." There are two PDP F-Series models available with 3.5- and four-inch barrel options.
Accounting for precise structural differences, Walther has completely reengineered the ergonomics of the grip to be designed for the exact biomechanics of a woman's hands. Including all the performance duty features of the PDP, the F-Series also adds a new operating system that reduces slide rack force.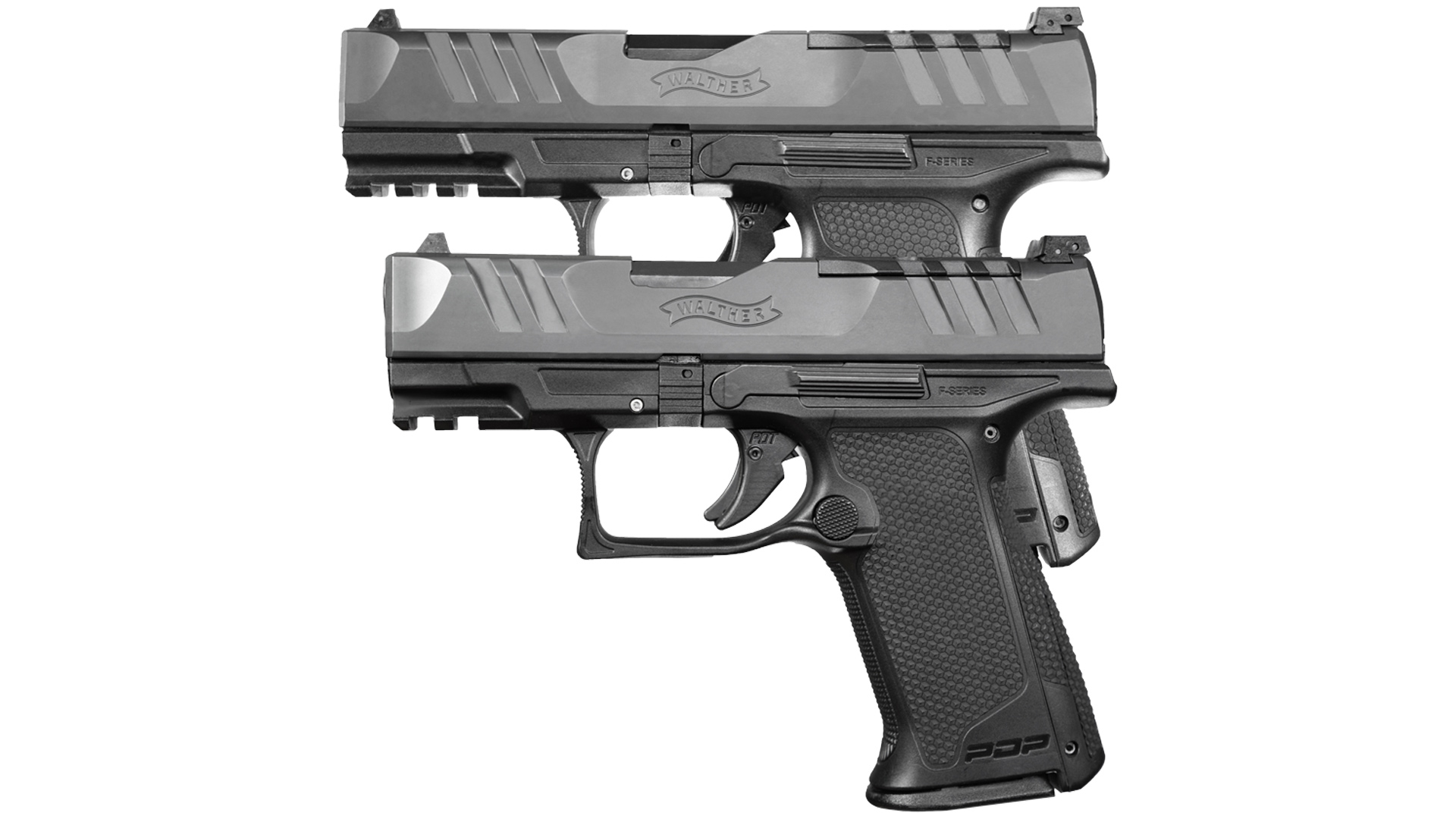 Walther worked with women shooters to make this pistol female-friendly. The grip angle is optimized for a woman's hand, and the grip circumference has been slightly narrowed. From the Walther Arms website: "Designed from the ground up to fit the contour of a woman's hand, the F-Series grip is smaller where it needs to be giving the shooter maximum control and faster follow-up shots."
As for the PDP F-Series pistol trigger, it's located where any hand can find the perfect trigger finger placement. Walther's new and improved trigger system shortens the length of travel and increases the tactile definition of the trigger break.
The protruding serrations on the slide, dubbed "SuperTerrain Serrations" by Walther, allow for responsive hands-on engagement with the pistol. Instead of subterranean cuts on the surface of the slide, the SuperTerrain treatment raises the serrations.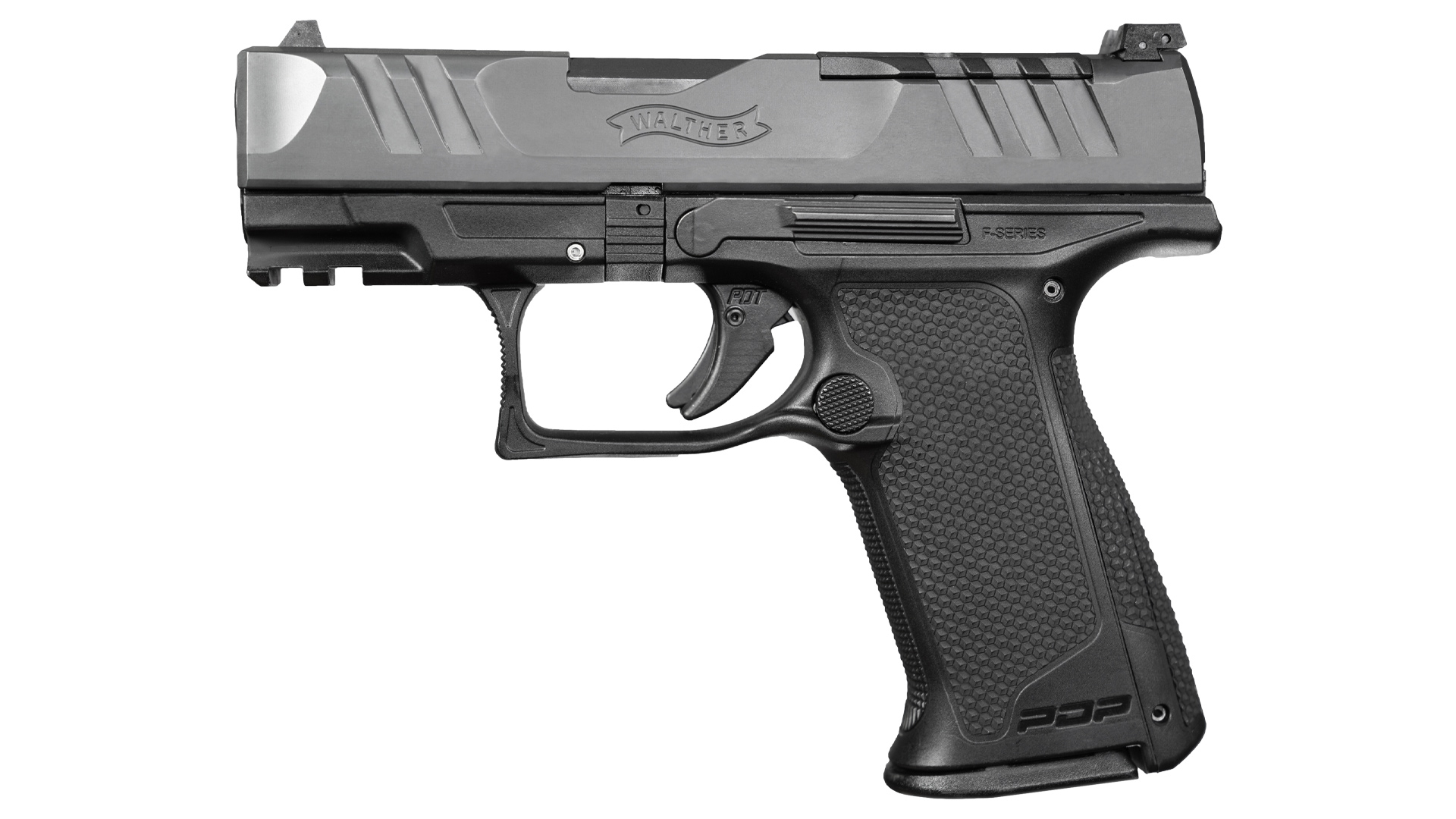 "The PDP F-Series is the result of a revolutionary approach to creating a pistol with female shooters in mind," said Team Walther's Gabby Franco. "Walther Arms took the difficult task of developing a mid-sized frame handgun that offers high ammo capacity with a smaller grip, shorter trigger and excellent ergonomics like no other. The PDP F-Series is the best tool in the market for self-defense, law enforcement, target shooting and competitive shooting. It makes me proud to be part of a project to bring a pistol that contributes to many women's quests to become better shooters."
MSRP for the 3.5-inch and four-inch PDP F-Series pistols is $699. Two 15-round magazines are included with purchase, and 10-round magazines are also available. Learn more at waltherarms.com.