One of the most desired sniper rifles from World War II is the Lee-Enfield No. 4 (T).
Watch the
American Rifleman TV
segment above featuring Editor-in-Chief Mark Keefe.
The British figured out that to maintain highly-accurate sniper rifles, not only did they have to be built correctly from the highest-quality components available, but the rifle and the scope had to be kept together. As such, the British paired the precise No. 4 rifle with the No. 32 3.5x telescopic sight and bracket, wisely matching the serial numbers in the case of separation.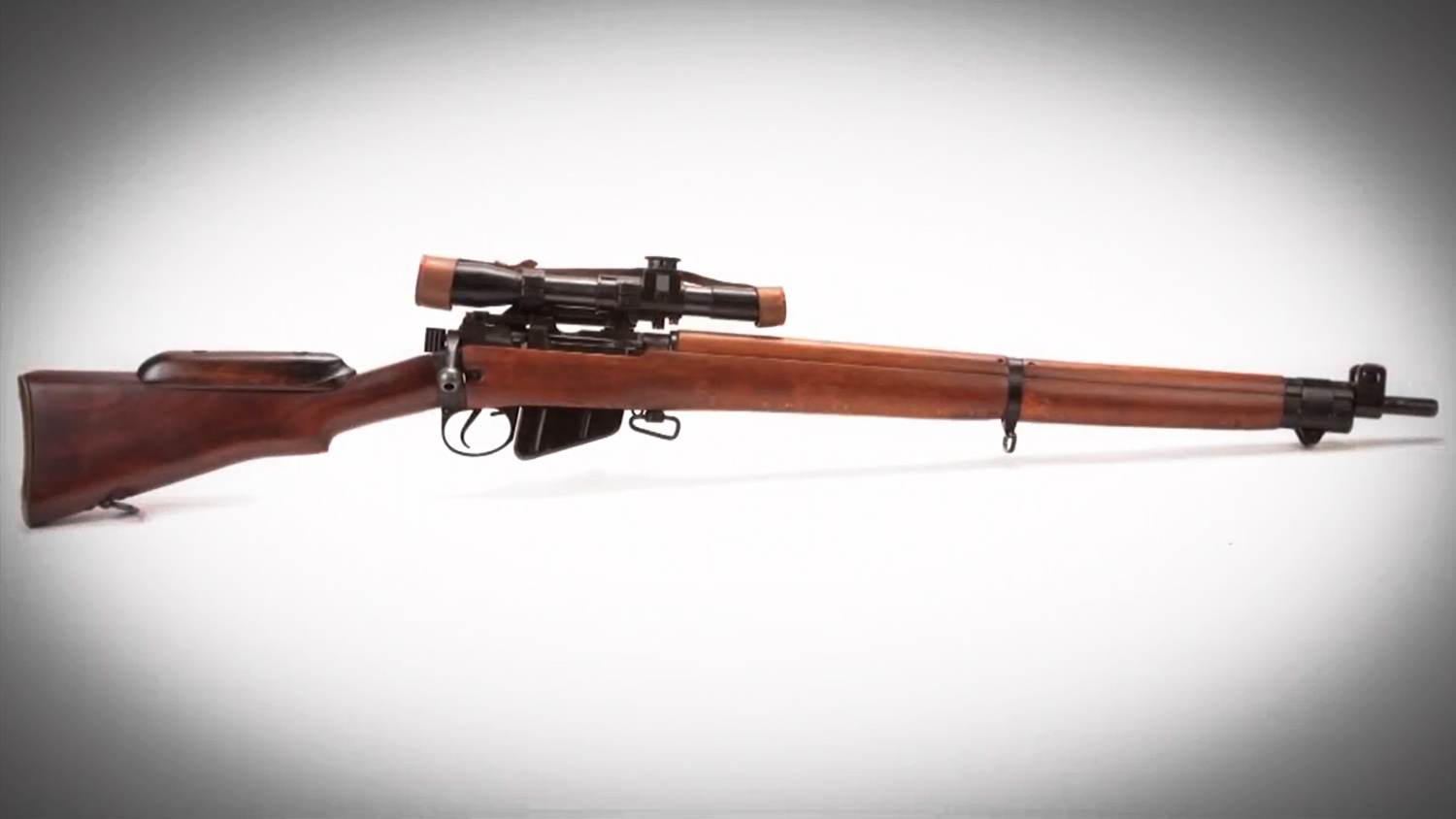 In 1942, Birmingham Small Arms was brought in to create the No. 4 (T) rifle and optic combo, with two different factories tasked with finding out which Enfield rifles were shooting the best groups through testing. Top-quality gunmaker Holland & Holland was also involved in the painstaking process of producing these precision rifles, to the tune of nearly 26,000.
A rugged rifle that holds its zero is ideal for snipers. Delicate rifles are just not good for them. Accuracy is paramount, but tough conditions are often faced by elite marksmen and the No. 4 (T) was rugged enough to handle rigorous combat and maintain its zero, making it a favorite of WWII snipers.
The scope attachments featured incredible machine work. And, the telescopes themselves were made by the best sight manufacturers in Britain at the time. A wooden cheekpiece added to the rifle stock so that the shooter could have a proper eye-level fit with the high-mounted optic. The incredibly accurate rifle itself
—
plus all the equipment needed (and more)
—
fit into a durable hard-sided case.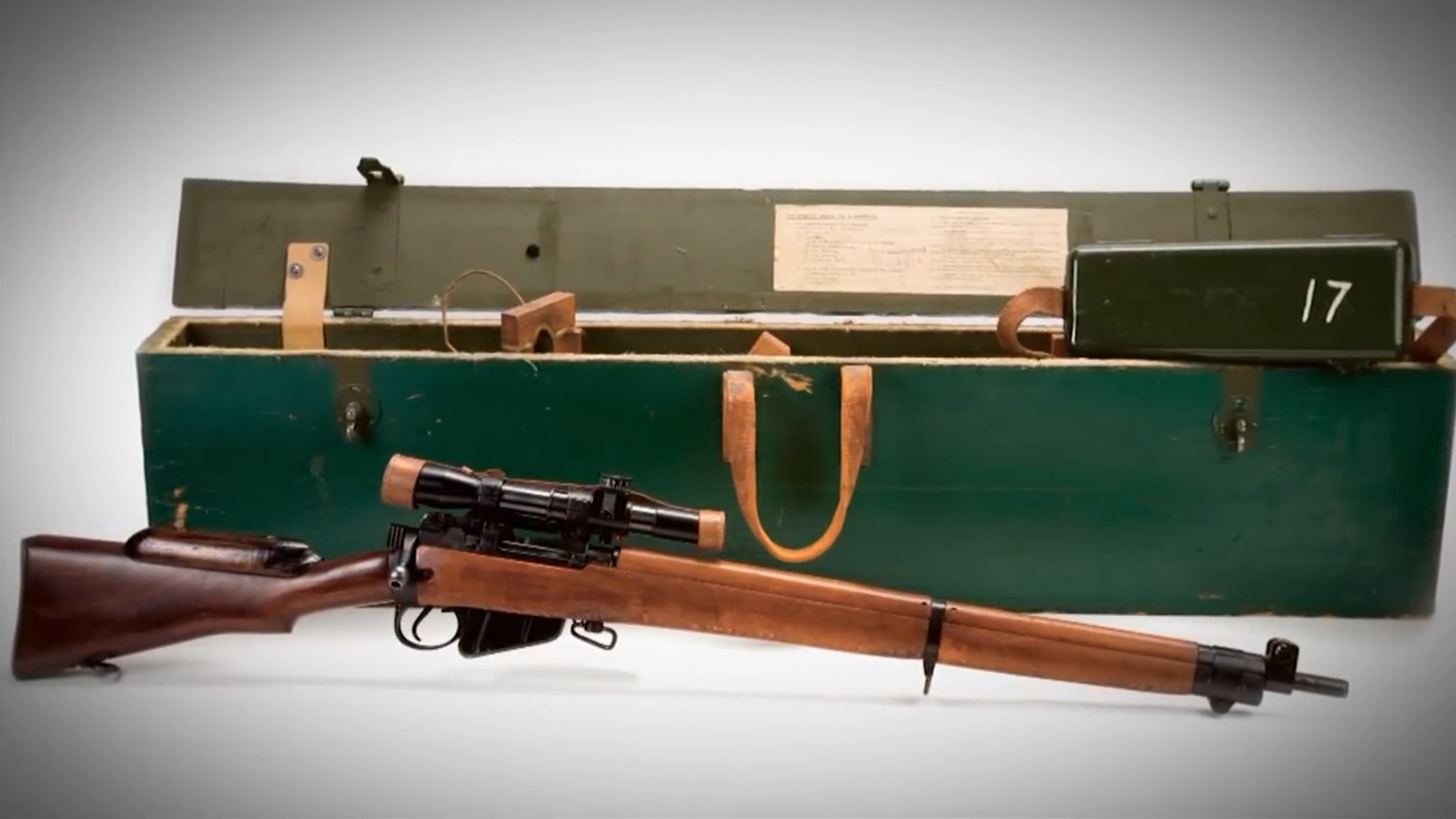 The British kept the No. 4 (T) in service with snipers throughout the Cold War era until about 1970. At this point, the prevailing thought was to upgrade No. 4 rifles to shoot modern 7.62mm ammo, which is exactly what the Brits ended up doing. The L42A1 was a No. 4 (T) with a heavier and longer barrel, re-calibrated range drum for the optic and a new box magazine for the rimless 7.62mm cartridge.
Now, the Lee-Enfield No. 4 (T) is a collector's darling, but they are often faked. Be mindful, and do your homework before buying one.
See more: