The American Rifleman Television crew recently had the opportunity to tour the Winchester Ammunition factory in Oxford, MS. Watch the video above for an exclusive inside look at the company's centerfire plant, featuring American Rifleman magazine Editor-in-Chief Mark Keefe.
One of the most impressive manufacturing facilities in the world, Winchester makes millions of centerfire cartridges at its plant in Oxford. The company has been at the forefront of cartridge design for over 150 years, a role which it continues to play in the 21st century.

Centerfire rifle cartridges are not easy to build, and this fact is compounded by the staggering amount of unique cartridge types available. What sets Winchester apart is that despite the heritage and history, the company embraces modern technology to manufacture innovative products that meet or exceed customer expectations. 
The development cycle for new products can last for up to two years. Beginning with brainstorming sessions, after determining performance requirements a plan is formulated and a project timeline is set. A recent example of the advantages in using this process is the enormous success of Winchester's Dear Season XP. Another is the straight-walled 350 Legend cartridge, which has become highly popular with hunters since its introduction last year.

Innovation is the name of the game, but Winchester is also known to make key line extensions with proven winners like Deer Season XP. Originally launched with more traditional cartridges, the Deer Season XP line was expanded in 2017 with popular calibers like .223 Rem. and 6.5 Creedmoor. 
Additionally, Winchester uses different lead types for bullet cores, depending on the application. They range from soft lead with no antimony, all the way to high-antimony hard lead cores for high-velocity cartridges. The amount of antimony determines the hardness, and Winchester tailors the lead type to be best suited for each of its product lines.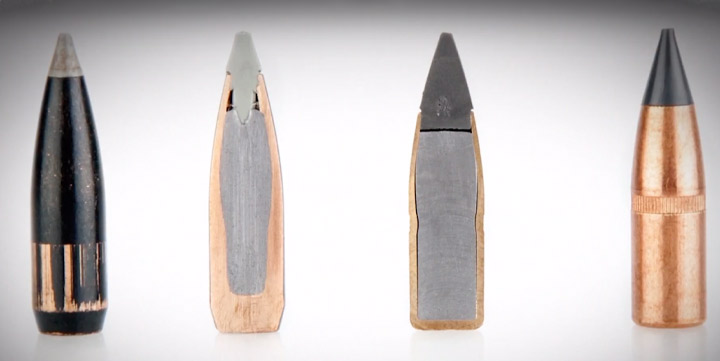 In a crowded marketplace, Winchester Ammunition stands out with its rich heritage and instantly recognizable name. But, the company still works hard to remain the top choice for both new and old shooters.
Check out the full line of Winchester centerfire ammunition products.
---
More like this:
Behind The Scenes At The Winchester Rimfire Ammunition Plant