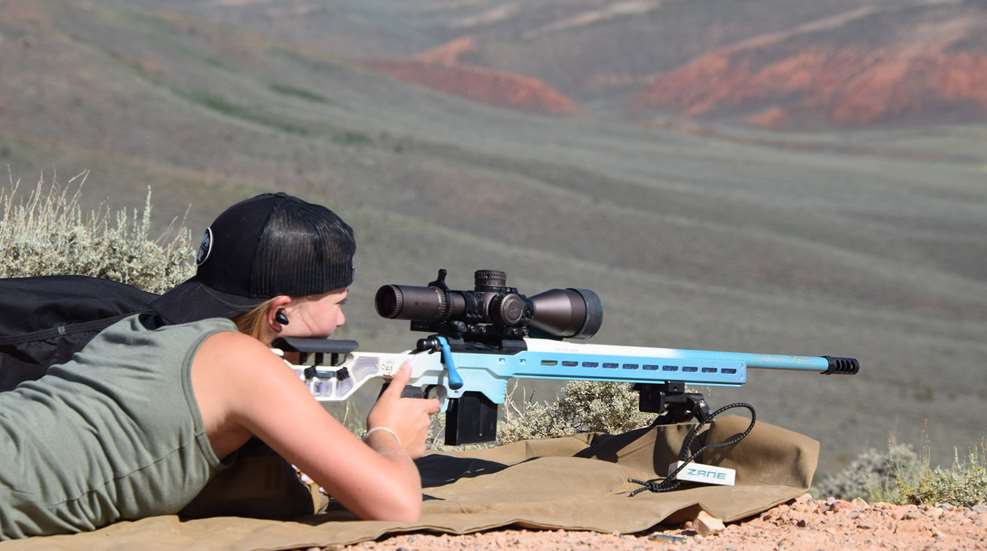 After making her debut on the Precision Rifle Series national circuit in 2020, Allison Zane garnered Top Lady, Top Junior and Top Amateur honors for the PRS Pro-Series season, and was also voted Rookie of the Year. Discover what she keeps in her range bag.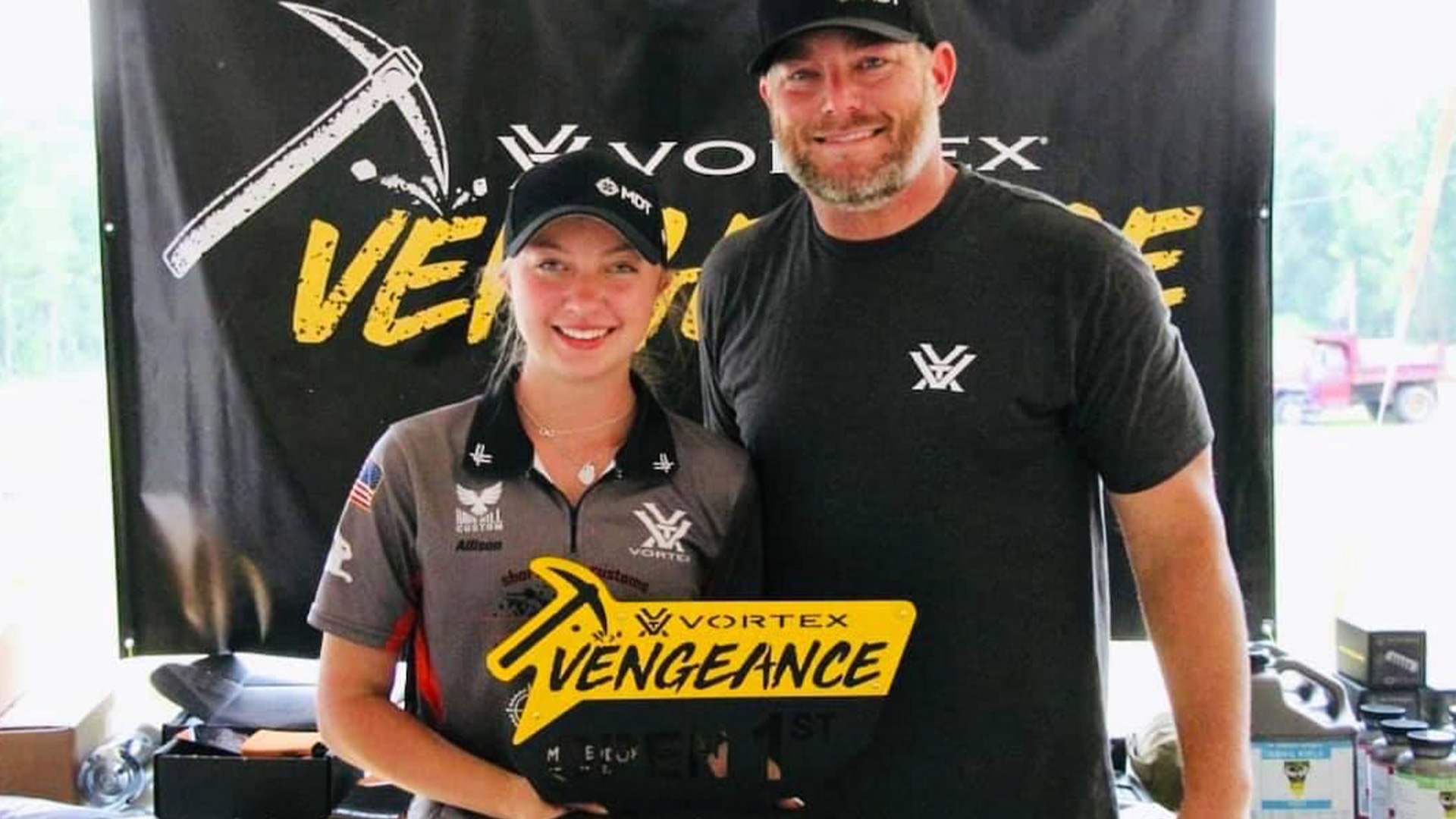 What are your first memories of handling a firearm?
My parents introduced me to basic firearms safety and marksmanship at age eight. I enjoyed shooting pop cans with a pink Daisy pellet rifle. Then, when I was about 10 years old, I got involved in my local club's NRA/Winchester Marksmanship Qualification program. It was challenging and required me to learn positional shooting. I shot a Savage Mark II FVT single-shot .22 LR rifle with peep sights.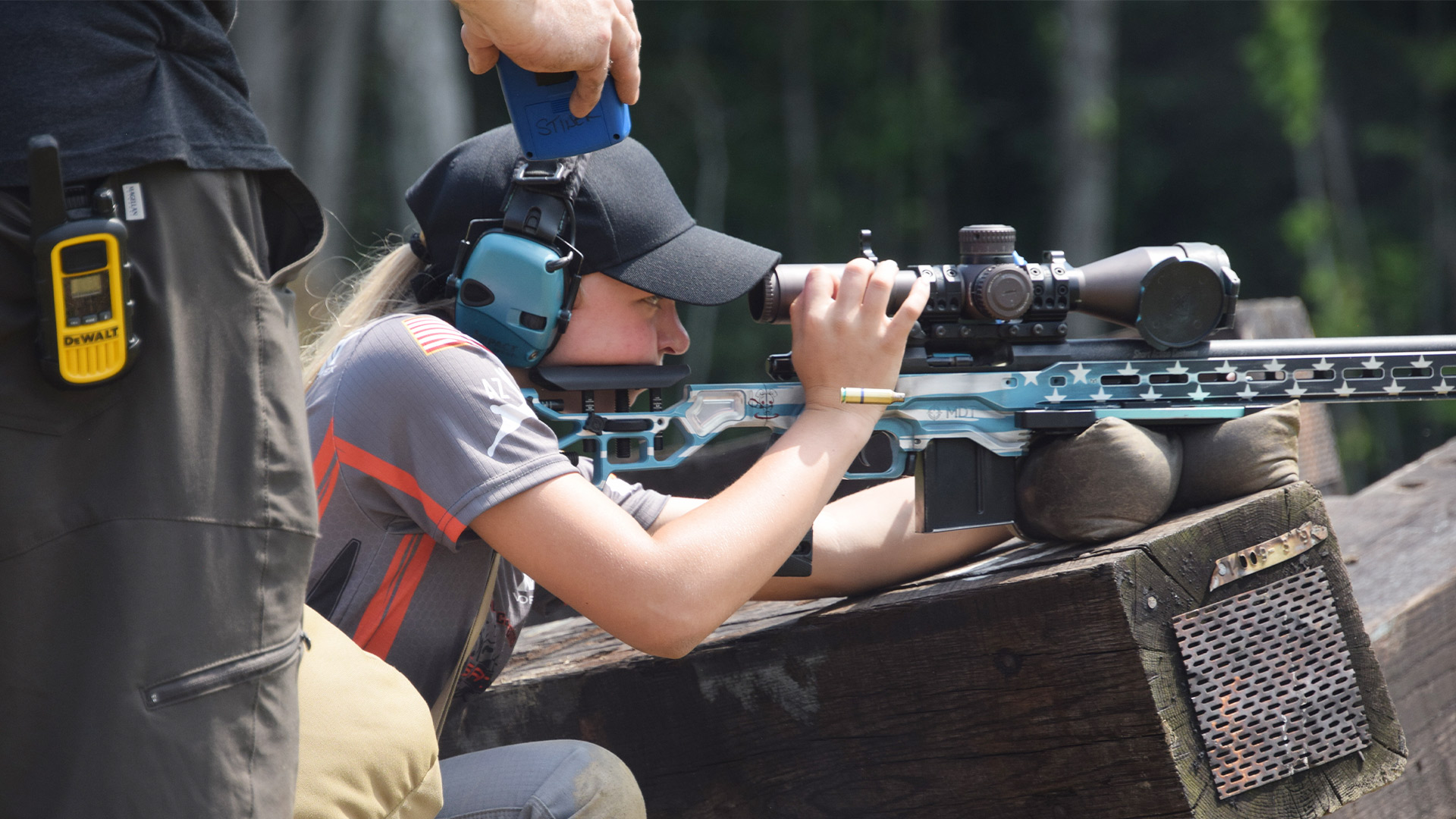 With my dad's guidance, I spent the next few years working towards earning the qualification medals from Pro-Marksman up to the highest rating, Distinguished Expert. The program taught me sound shooting fundamentals and positional shooting, which became the foundation that helped me become a well-rounded precision rifle competitor.
Tell us how you began in competitive shooting.
My dad and I began attending long-range prone shooting competitions together at Rayner's Range in Ohio, when I was about 11 years old. This was the beginning of my passion for long-range shooting. Once I learned the basics, my dad introduced me to shooting the PRS-style National Rifle League rimfire competitions. With shooting in different positions and off different props under time, I was hooked. Not only was it exciting, but I also enjoyed the competitive nature of the sport. In addition, it became a great way for dad and I to spend time together while engaging in friendly competition. Plus, we made many friends while competing.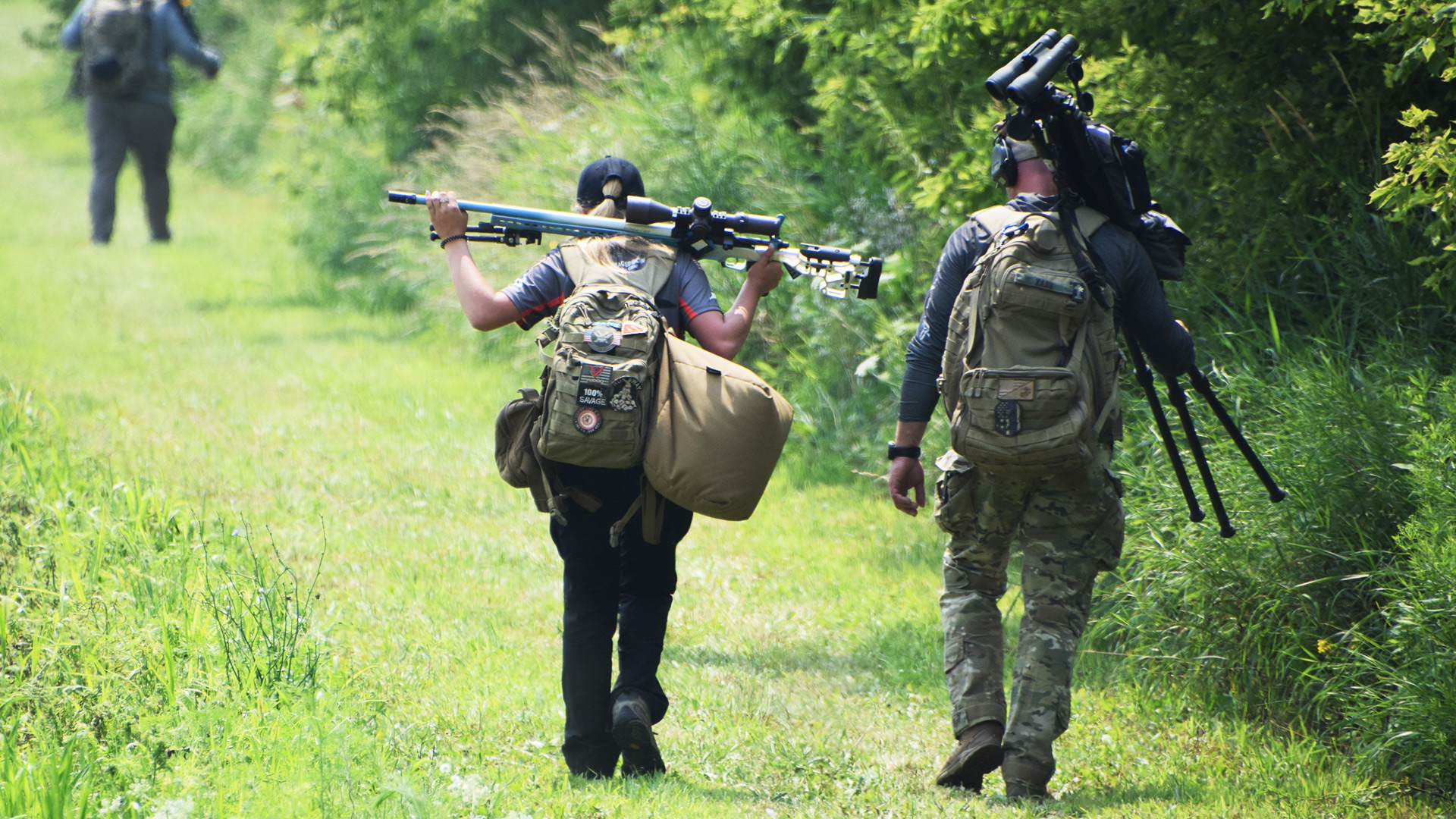 During my first season, I was honored to qualify to shoot the 2019 NRL .22 Nationals in Las Vegas. At just 13 years old, I won the Top Junior award and finished in third place overall. I have to admit, I kind of shocked myself with my performance at the match. It fueled my desire to continue learning and compete at higher level. After the match, my dad felt I was ready to start shooting center-fire PRS-style matches. Short Action Customs built me my first center-fire rifle. I began by shooting local club matches, then eventually competes at regional and national precision rifle matches. This led me on an incredible journey.
Please share with us some of your major shooting accomplishments.
I earned my first national PRS match win in October 2020, at the PRS Pro-Series Road to Redemption match at Frontline Defense. It was a defining moment to become the first junior to win a national PRS match.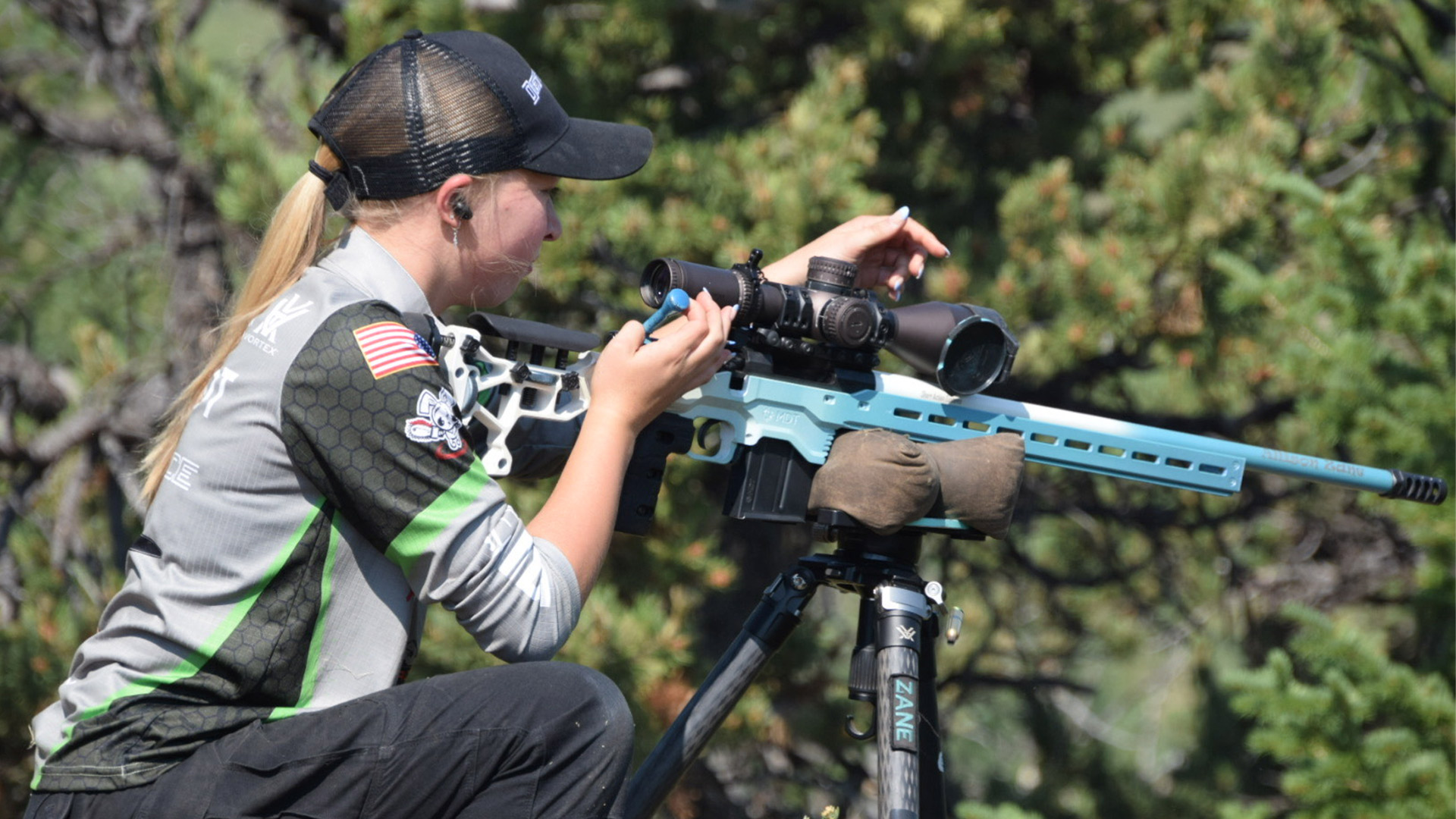 In the 2021 PRS Pro-Series, I won three National level matches, becoming the first junior and lady to earn a perfect 300 points toward the points race in a season. I'm grateful, and it's incredibly rewarding thus far. However, I still have a lot to learn. Going into the PRS finale, I have some tough competition.
What firearms and other gear do you use for competition?
My competition center-fire guns are custom 6 mm Creedmoor rifles, built by Short Action Customs in Wellington, Ohio. 
Defiance Machine Ruckus action
Modular Driven Technologies ACC chassis system
Vortex Optics Gen II Razor with 7C reticle
Hawk Hill Custom Marksman Contour barrel
Huber two-stage trigger set at 1.5 pounds
Lapua 6 mm Creedmoor brass, 115-gr. DTAC bullets and H4350 powder

My rimfire rifle is built by Vudoo Gun Works.
Vudoo Gun Work V22 action
Modular Driven Technologies ACC Chassis System
Vortex Optics Razor AMG
Lapua Center X

My rifles are built almost identical to each other for easy transitions between the two. This allows me to use my rimfire gun as a training rifle for center-fire competition.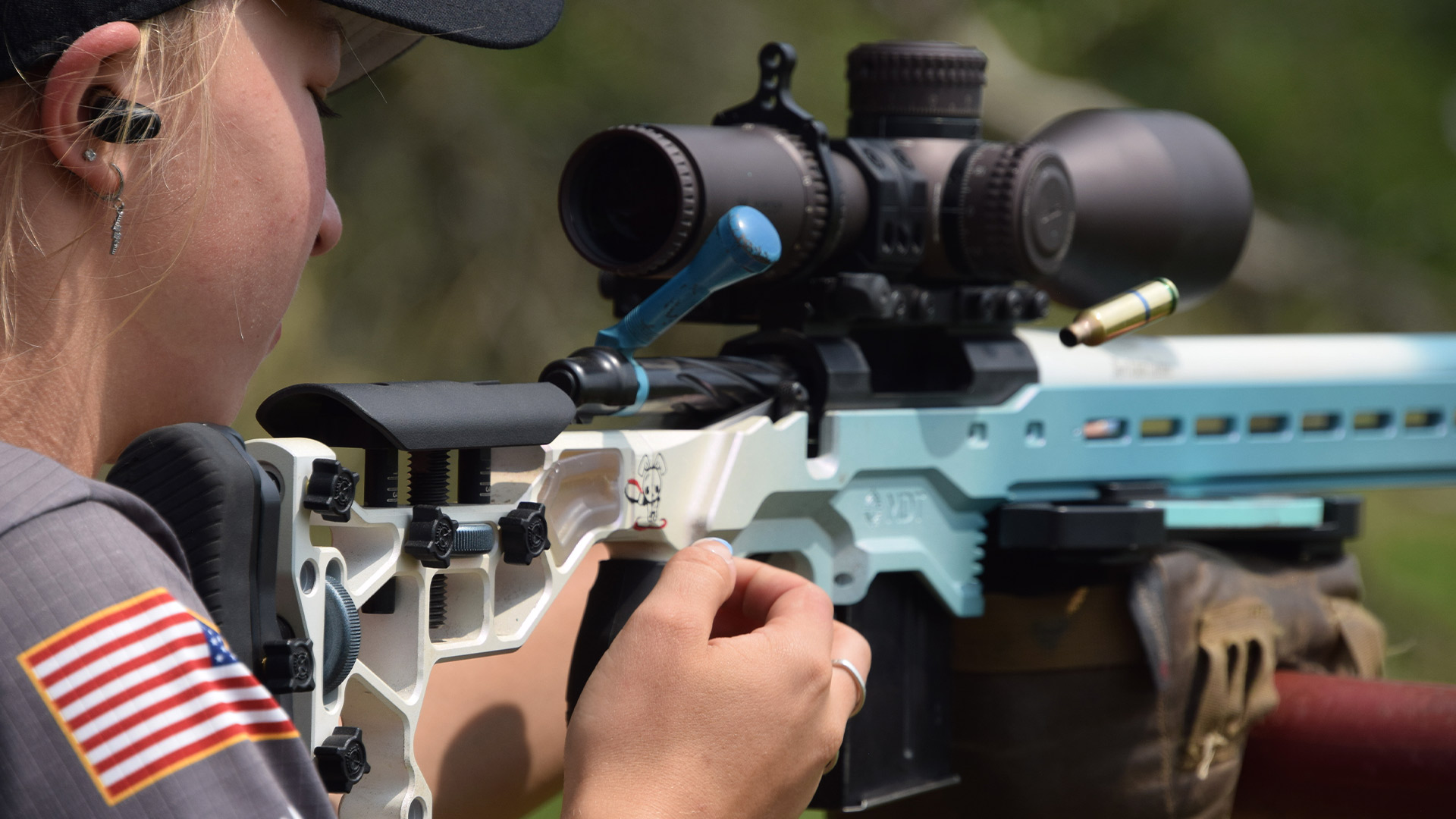 Tell us about your range bag and what you carry in it besides your firearms.
I carry the smallest of the 5.11 Rush backpacks. I am petite, and it fits my small frame perfectly. Also, the weight of the pack, when I have it completely loaded for a match, is manageable for me. It has traveled the country for about four years now and is still going strong.
Beside my rifle, in my range bag I keep optics, tripods, bipods, support and shooting bags and plates for stability, and a rangefinder and ballistic calculator. Here are my go-to pieces of gear I keep in my pack for matches:
Armageddon Gear Pint-Sized Gamechanger and Fat Bag help achieve solid shooting positions.
Vortex Optics Radian Carbon tripod is great for spotting and rear support.
Vortex Razor HD rangefinder and a pair of Vortex UHD 18X 50 mm binoculars for ranging targets and spotting.
MDT Cyke-Pod bipod allows for singlehanded operations.
Area 419 RailchangerX plate, which I attach to my chassis for a more stable shooting platform. I also attach my Gamechanger to the plate for heavy positional stages.
Kestrel 5700 Elite ballistic calculator helps calculate and keep track of dope.
Long Range Arms SendIt Level, which is basically an electronic level for my rifle.
Hawkhill Customs dope card, a roll of blue painters' tape and a sharpie allow me to record and display my dope on the side of my rifle while shooting for quick reference.

What do you do in your free time?
I'm focused on keeping school a top priority, even with my busy match schedule. I'm a junior in high school and take pride in being an honors student. I also enjoy spending time with my family and friends, working out and cooking.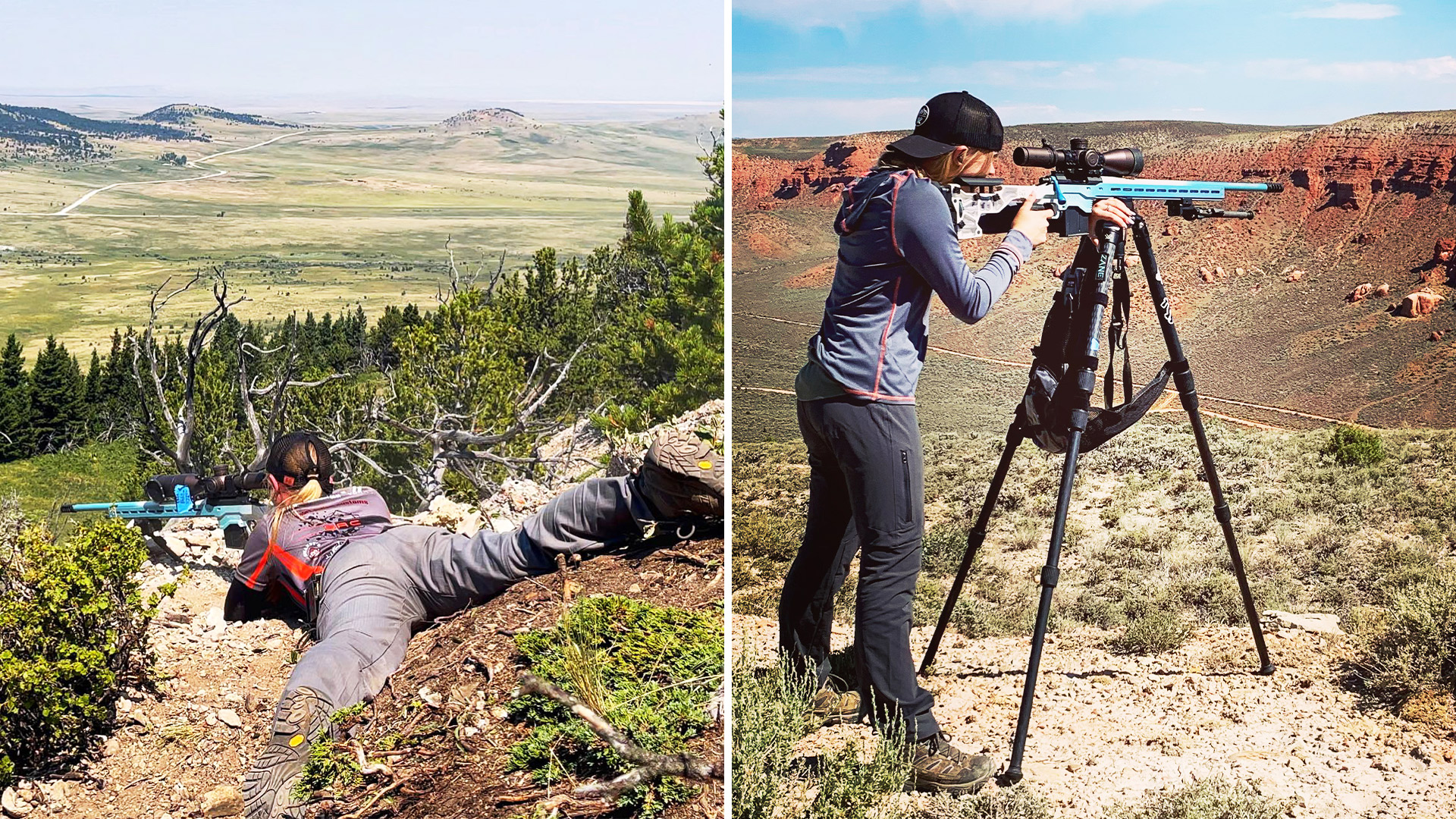 What would you tell someone interested in finding out more about your sport?
If you are interested in precision rifle, find a local club hosting matches and check it out. You can learn by watching other shooters and asking questions. Precision rifle rimfire matches are also a fun way to learn the sport. New shooters should look into NRL .22 and PRS .22 matches. Most everyone in this sport is very welcoming and helpful. Often, clubs will offer loaner guns for new shooters. You may even find that some people are willing to let you try out their gear. Since there is so much out there, it's always great to try things before you buy them and find out what works for you.
Any tips for new shooters?
Start by learning gun safety and the fundamentals of marksmanship, and you will have a strong foundation to build on for any shooting discipline.
---
Read more:
What's In Your Range Bag, Grant Kunkel?