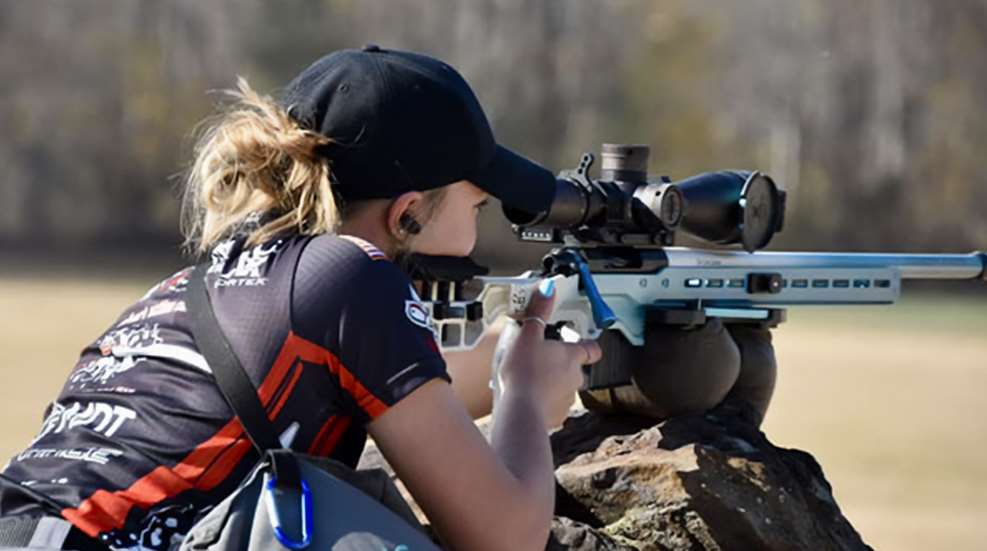 Team Lapua's Allison Zane secured the overall Top Lady title for the 2022 Precision Rifle Series season after walking away from the PRS Pro Series Finale in November with a 169 score and 180.749 season points. Presented by Kahles, the 2022 PRS Pro Series Finale was held November 5-6 at the K&M Precision Rifle Training Complex in Finger, Tenn.
This marks the third consecutive year that Zane has clinched the PRS Top Lady title. In addition, she won two PRS Regional Series matches in 2022, both held in Kennerdell, Pa.
The PRS Pro Series Finale serves as the venue to crown the annual champion. Each competitor must qualify to attend this prestigious match. Out of 260 competitors, Zane not only finished as the Top Lady, but also placed 27th overall in the match field.
Competing in Open division, Zane was shooting Lapua 6 mm Creedmoor cartridge cases loaded with Berger 109-grain Long-Range Hybrid Target (LRHT) bullets. This particular combination was a favorite among the competitors competing at this year's PRS Finale.
See the full results of the 2022 PRS Pro Series Finale at the PRS website. Learn more about Lapua at Lapua.com.