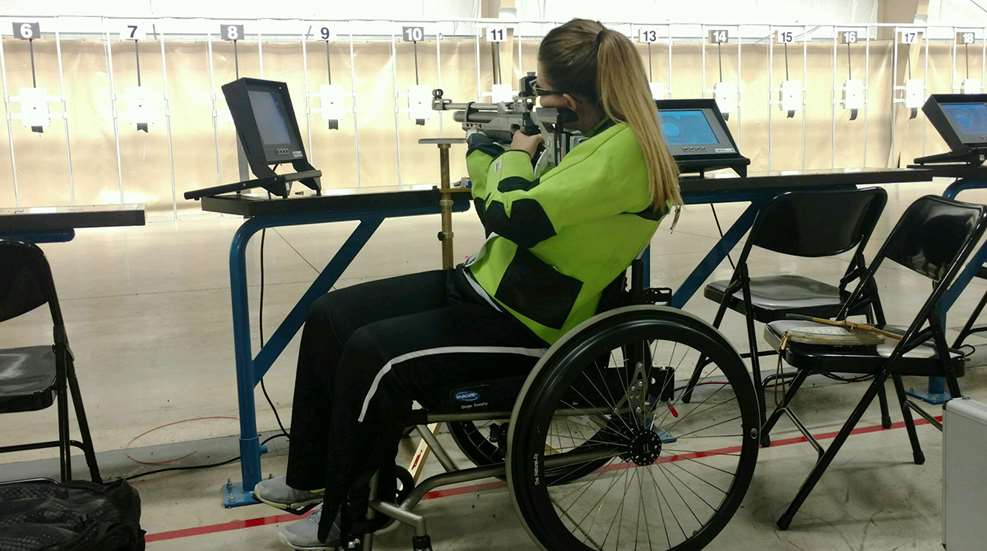 Taylor Farmer of Castalia, OH, instantly fell in love with the .22LR rifle her father brought to the range for her to try when she was 12. She began shooting with her dad and joined a junior 4-H club to improve her shooting skills. Farmer didn't let cerebral palsy stop her future goal of competing in the shooting sports.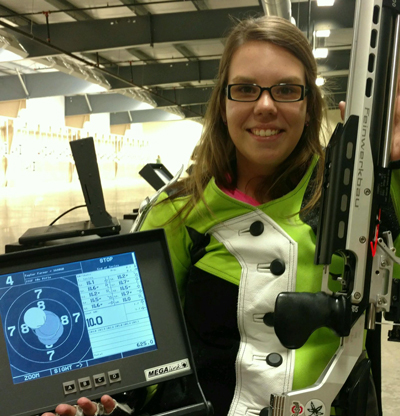 In September of 2015, Farmer met her future coach, Greg Drown, a former member of The Ohio State University Rifle team and State Champion many times over in 3-Position Air Rifle and Smallbore Prone. Drown is the perfect coach for Farmer—because he knows first-hand the challenges of shooting from a wheelchair. While Farmer is sometimes able to walk with crutches, she uses a wheelchair as needed for longer distances. Drown, on the other hand, gradually developed multiple sclerosis later in his shooting career, and now uses a wheelchair.


In the short time since she first picked up a firearm, Farmer has already racked up some major shooting accomplishments—including first place at the 40-Shot NRA Junior Sectional Match held at the University of Akron in Akron, OH.
So how does Taylor Farmer get her Feinwerkbau 700 Aluminum rifle with RWS R-10 pellets to the range? She uses a large

American Kargo

bag that has many compartments for storing her equipment, which include:


Monard Jacket fitted by

McKenna Shooting Sports

Rifle stand and accessories
Pellet holder
Shooting diary
Sight box
Pellets
Cleaning kit
Extra CO2 cylinder

For those who want to learn more about the shooting sports, Farmer suggests getting involved with your local club to learn firearm basics and gun safety. Additionally, try to find local gun clubs with ties to the

CMP

,
USA Shooting
and the
National Rifle Association
.