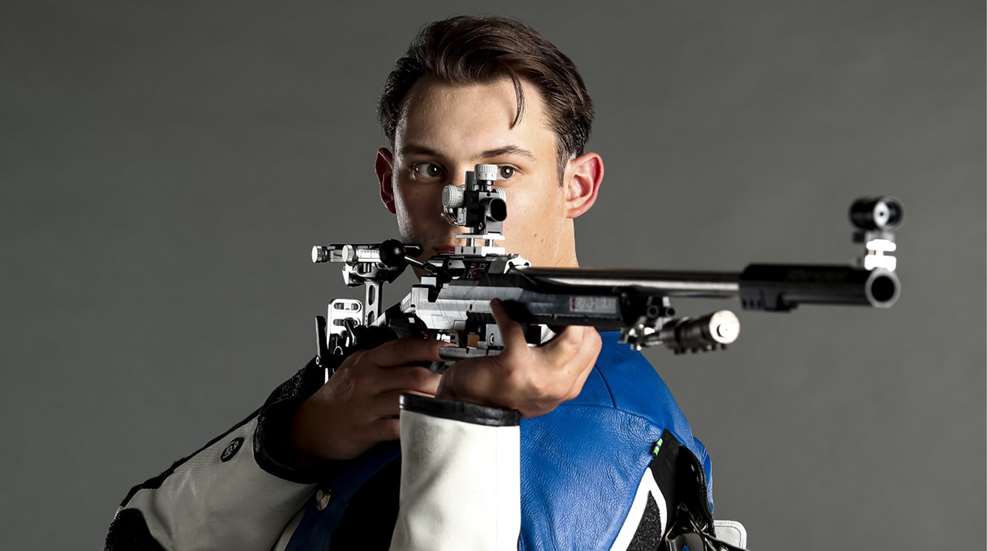 Top collegiate competitor Richard Clark has excelled in NRA smallbore rifle at Camp Atterbury, capturing back-to-back 3-Position national titles and also winning the 2022 Lones Wigger Iron Man award. Learn what he keeps in his range bag.
What are your first memories of handling a firearm?
I began honing my marksmanship skills at the young age of three with a Cricket .22-cal. rifle. This specialized bolt-action rifle had additional safeties in place to help teach youth shooters proper firearm safety. After shooting regularly in the backyard with my dad and at the range, I fell in love with the outdoors and the shooting sports.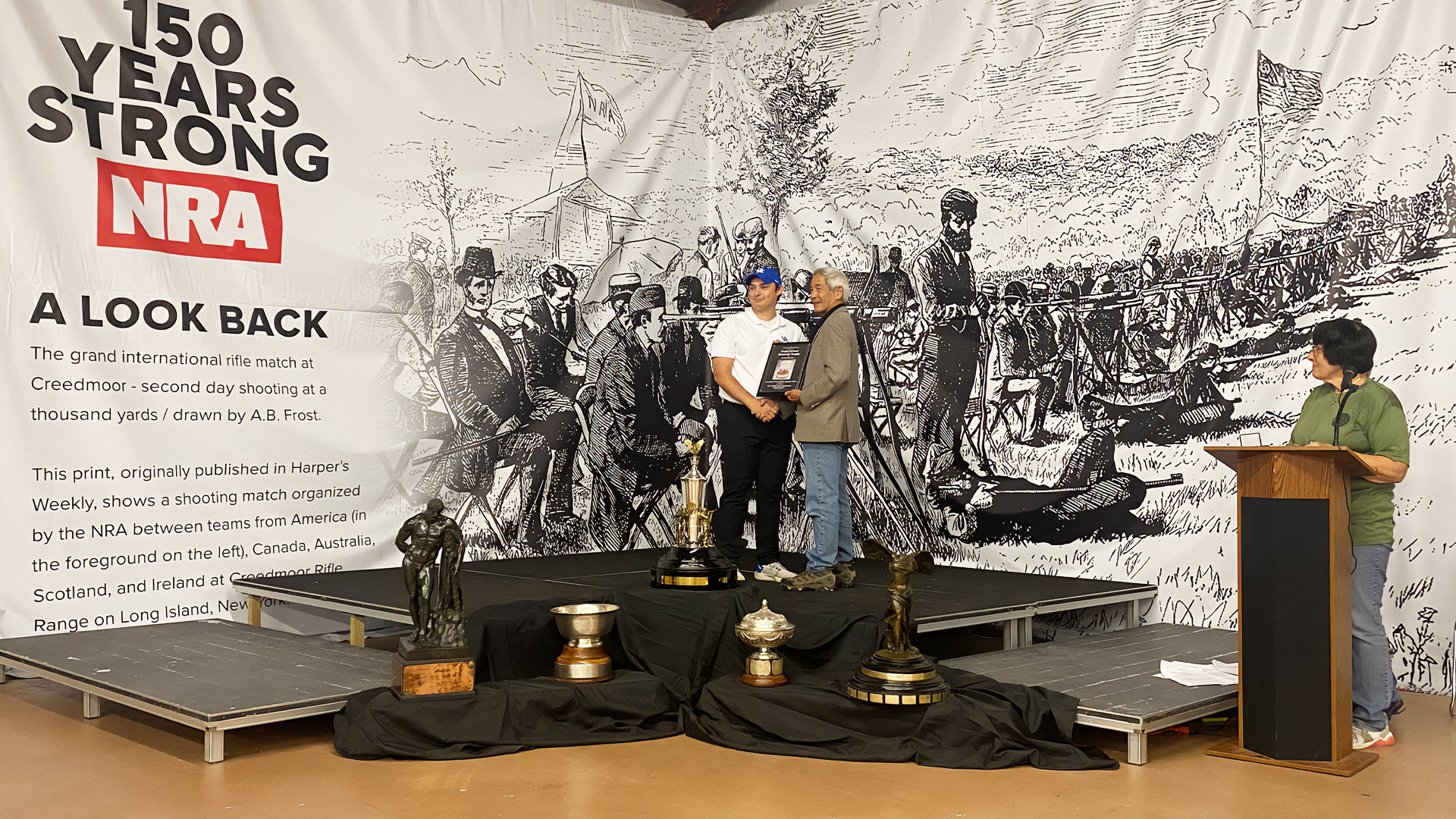 How did you get started in competitive shooting?
At the Jackson County Sportsman's Club, I shot the precision disciplines, starting with air rifle at the age of six, then picking up smallbore at eight years old. Shooting sports became part of my lifestyle. I spent the next three years practicing and growing as a competitor. At the age of 11, I attended my first match at the Detroit Sportsman's Congress.
What firearms and other gear do you use for competition?
For the smallbore discipline I shoot a Grünig & Elmiger RACER 3 action in the K1 stock. I use Xtreme 5 butt plates and Black III cheek pieces. Currently, I have two sets of Anschutz rear sights and one Walther rear sight for each of the three positions mounted on the centra QD riser blocks. For ammunition, I've always shot Eley. The way it performs out of the action continues to make it my go-to ammo.
For air rifle, I created a mix of parts that resemble an air rifle. I took my Walther LG400-E action and dropped it into my Pardini GPR1 Top stock. To do this, I spent the day at a machine shop altering the Pardini stock to match the layout of Walther's action. Right now, I have a homemade cedar cheek piece, Walther pistol grip and palm block, with a MEC Anschutz ONE butt plate. Additionally, there is a Centra spy sight mounted on Centra riser blocks.
Merging the Italian Pardini stock with the German Walther action was one of my favorite modifications. It was fun creating something unique and different from what most people use. There is always something cool about being able to say, "I made this," whether it's for a cheek piece, palm block, etc. Plus, I enjoy the way the combination has performed and fit my position over the years to help me reach the level I am at today.
Tell us about your range bag and what you carry in it besides your firearms.
All of Kentucky's athletes carry a Nike equipment bag. They are large enough to fit everything I need for a rifle match without being overly bulky and cumbersome to travel with.
Besides my guns and ammo, the following gear travels with me: Kurt Thune No-Pulse sling and solid glove, shooting sweater and undergarments, Capapie jacket and pants, Corami shooting boots with boot trees, Anschutz trigger hand glove and deluxe visor, SE lightweight offhand stand, kneeling roll, sight box with my sight sets, cleaning supplies (bore guide, cleaning felts, Butch's Bore Shine and cleaning rod) and multiple sets of wrenches.
Any tips for the new shooter?
Don't get discouraged. Sure, the fundamentals and techniques are simple to understand in a short bit of time, but applying them and seeing the improvement takes longer. Basic fundamentals such as natural point of aim, sight alignment, trigger control and follow-through can take years to master. To combat this, set small goals going into each practice session, as well as longterm goals you can work for that are realistic. This will help build confidence as you see small increments of improvement.
Next, find what works for you. Just because someone else is doing it a certain way doesn't mean that's the only way to do it. You must discover how your mind works and how to think about your process in a way that is effective for you. Your positions and style of shooting must be comfortable and effective for you. While you will find elements that are common to all top shooters, know that each one has defined them in a different way—putting their own spin on them to optimize things.