by
posted on August 8, 2022
Support NRA Shooting Sports USA
DONATE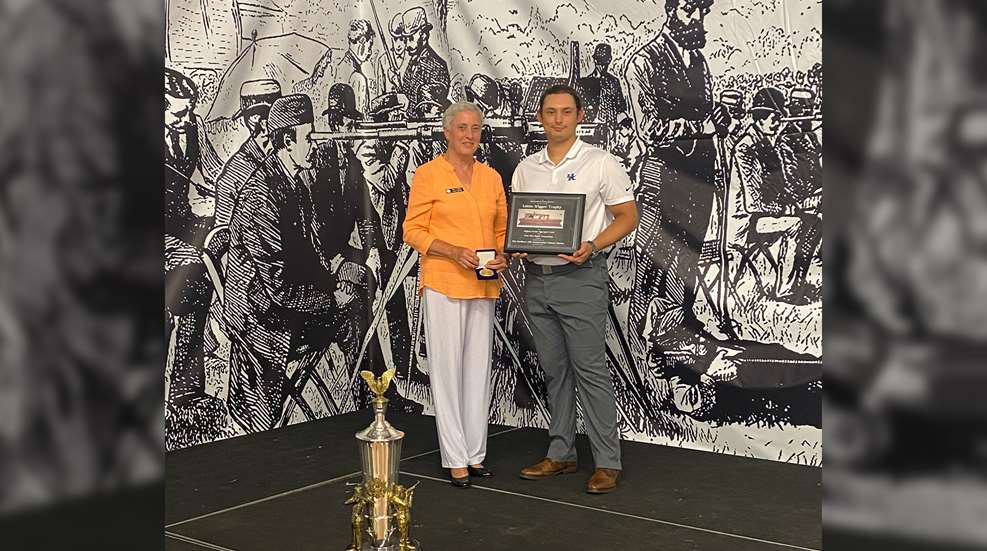 Richard Clark secured the Lones Wigger Iron Man Trophy Sunday, August 7 at the 2022 NRA National Smallbore Rifle Championships with a score of 13387-840X.
Awarded to the highest scoring shooter in the combined position and prone matches, the Iron Man win at Camp Atterbury is the latest in a string of victories for Clark, who earlier this year secured the NCAA rifle championship with his teammates on the Kentucky Wildcats rifle team.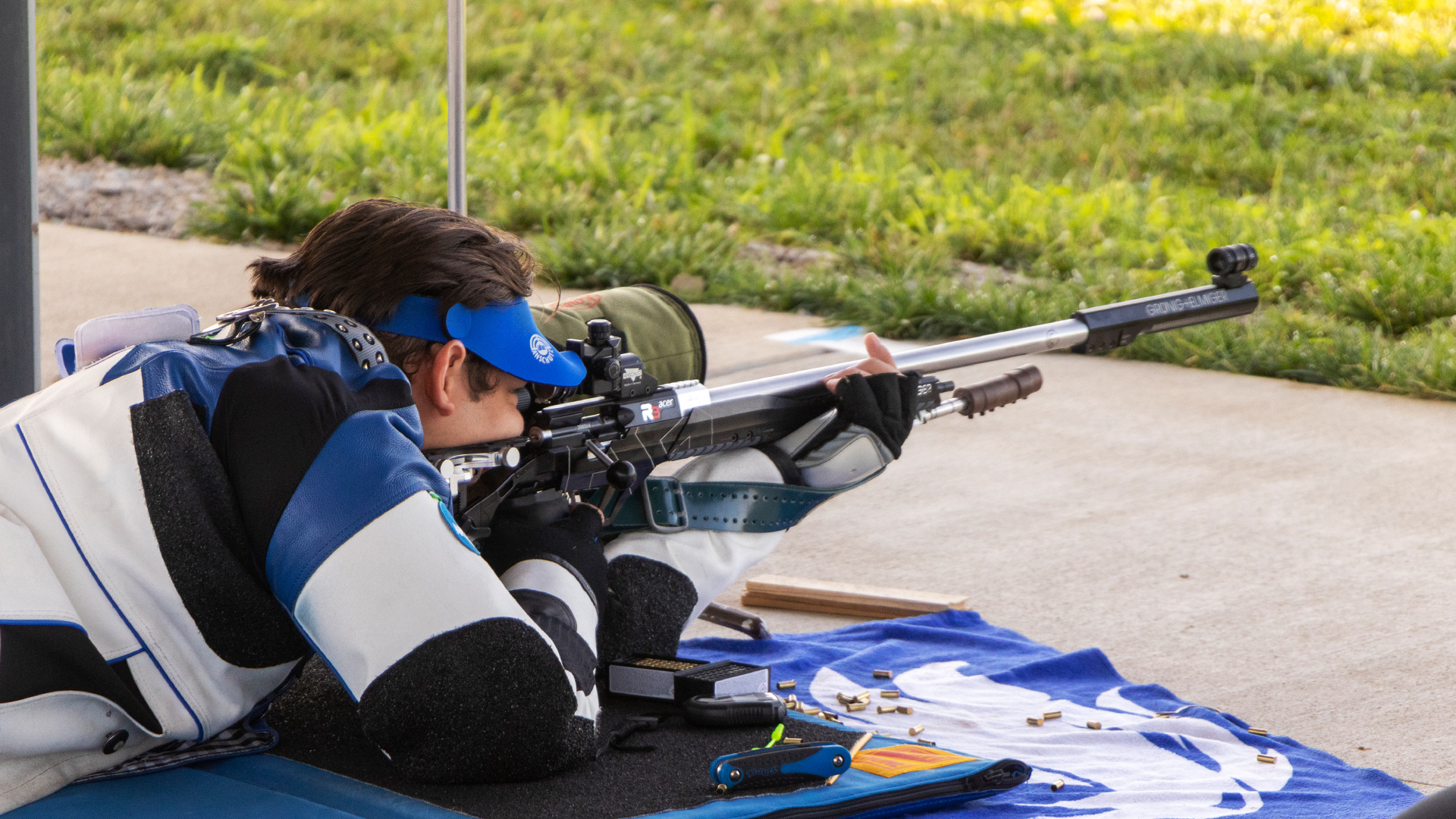 Hailing from Jackson, Michigan, Clark sealed his victory at Camp Atterbury after a 14-day marathon of smallbore shooting, along with 115 other total competitors that traveled to Indiana for the NRA National Smallbore Rifle Championships. In addition, this year's NRA National Matches at Camp Atterbury saw more than 30 shooters traveling from Great Britain to compete in the Pershing International Trophy Match, which the U.S. won by a two-point margin. Clark was the highest-scoring shooter on the U.S. Pershing Team.
SMALLBORE PRONE NATIONAL CHAMPION
A member of the British contingent that traveled to Camp Atterbury this year, Leonard Thomson of Banff, Aberdeenshire, Scotland, is the 2022 NRA National Smallbore Prone Champion with a score of 8727-565X. This match is an aggregate of the Smallbore Conventional Prone and Metric Prone National Championships.
The Smallbore Prone runner-up was Howard Pitts of Taft, Tennessee, scoring 8723-602X. In third place was Steven Angeli of Hershey, Pennsylvania, with a score of 8712-571X.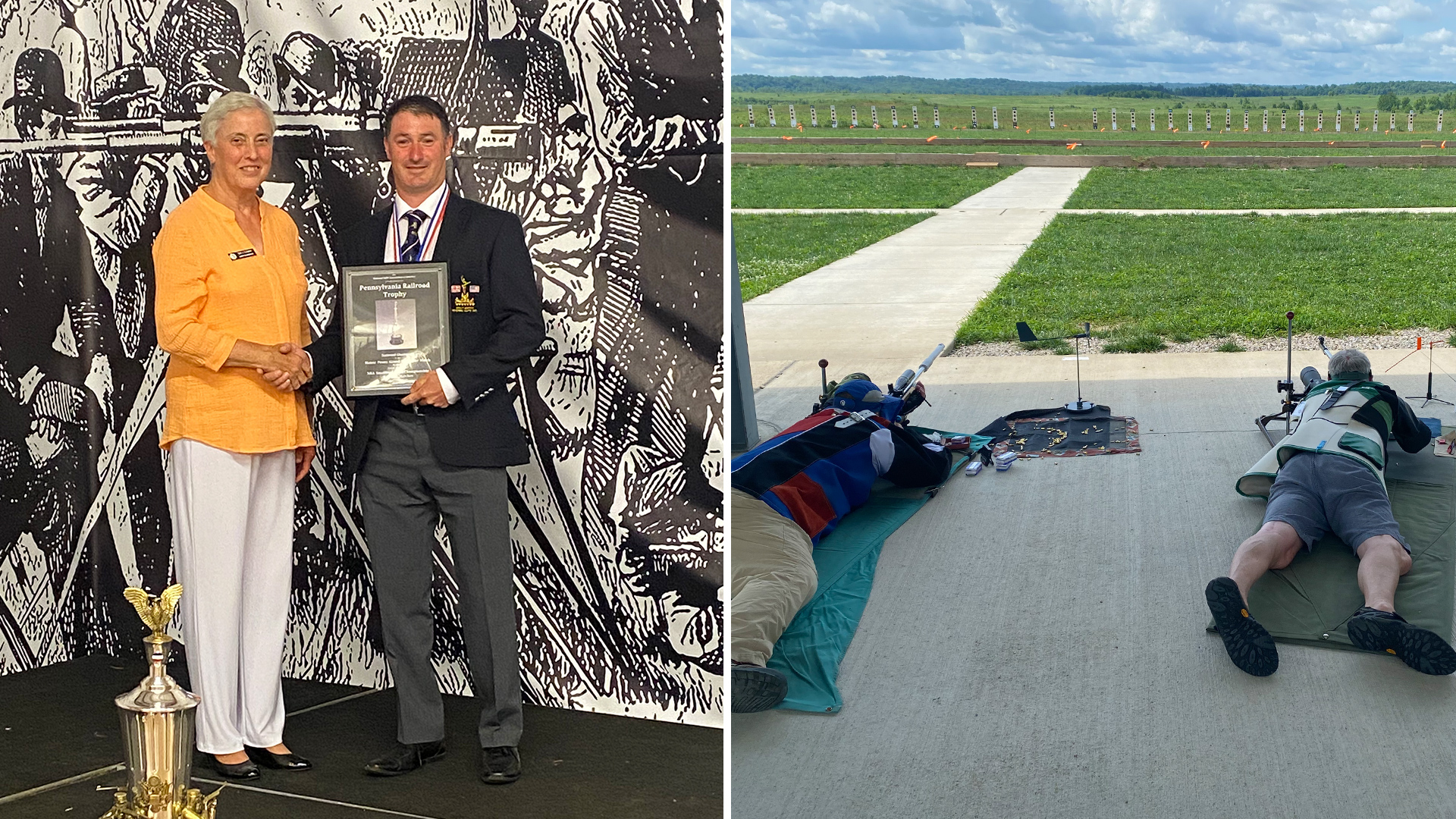 You can view the full results of the 2022 NRA National Smallbore Championships here. A full match report will be published in a future issue of the digital magazine.