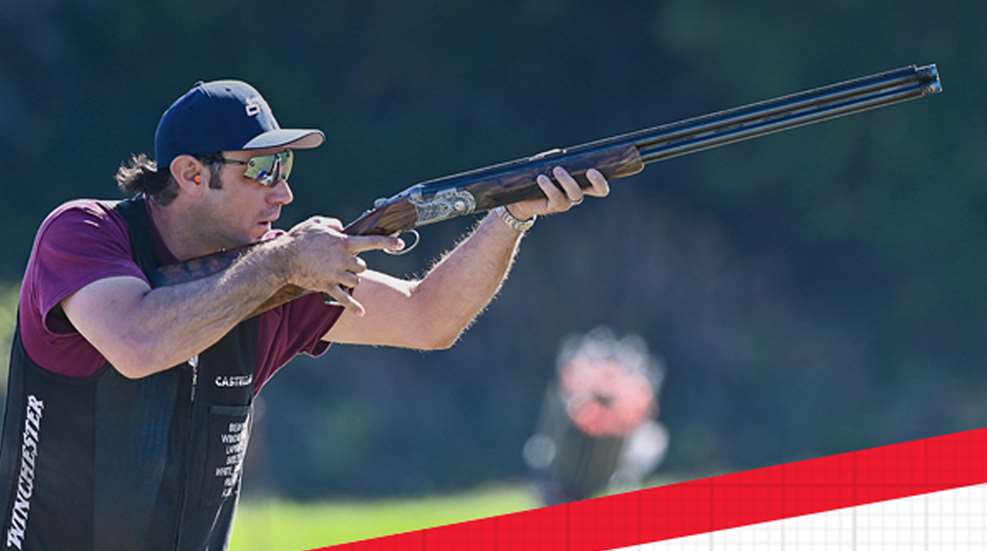 Six Team Winchester shooters, Desirae Edmunds, Kayla Wilgus, Connor Daniel, Anthony Matarese, Zach Kienbaum and Mike Wilgus all secured podium finishes at the 2021 National Sporting Clays Association Championship. The event was held October 22-31 at the National Shooting Complex in San Antonio, Texas, and was also the final stop for the 2021 NSCS Championship Tour, Powered by Winchester and the Winchester Ladies Cup.
The 2021 NSCA National Championship included 13 events that were contested over 10 days, with more than 2,250 registered entrants, including 11 members of Team Winchester.
Team Winchester 2021 NSCA National Championship Results
Desirae Edmunds: Winchester Ladies Cup Third Place Overall, Ladies Champion, Super Sporting
Kayla Wilgus: Champion, AA Class 50 Bird Ladies Open
Connor Daniel: Runner-Up, NSCA Nationals Sub-Junior Main Event
Anthony Matarese: FITASC Champion
Zach Kienbaum: Runner-Up, NSCA Nationals Main Event and Runner-Up, 20-Gauge
Mike Wilgus: 5-Stand Champion

Congratulations to all of those who placed well or shot a new personal best, including the 2021 national champion Joe Fanizzi and all Team Winchester shooters.
At the match Winchester also provided a pink shooter towel giveaway for the Pink Out for Breast Cancer Awareness Day, a top-gun shoot-off and USA sporting team recognition, a Winchester Ladies Cup reception, a junior shooter hat giveaway, plus a Kids & Clays (Ronald McDonald House Charities) fundraising auction.
Learn more about NSCA here. And for the latest from Winchester, visit winchester.com.
---
Read more:
Winchester Launches Digital Platform For First-Time Ammo, Firearms Buyers