MasterPiece Arms (MPA) has announced sponsorship of the Woody's Fall Brawl Precision Rifle Series (PRS) event this November 21–22 at Woody's Hunting and Rifle Club in New Hill, NC.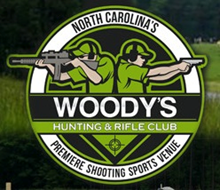 "The Woody's Precision Rifle Series events have been a mainstay on the PRS schedule for several years and MPA is proud to be the Title Sponsor for this fine event," remarked MPA Owner Phil Cashin.
Readers may recall at the 2015 NRA World Shooting Championship, Stage 11 featured the Precision Rifle Series Long Range Challenge. Competitors shot at targets in prone position out to 800 yards, engaging five steel targets ranging from 16 inches to 8 inches in diameter in a 90 second time period.
The Precision Rifle Series was created in 2012 to further the popularity of long-range shooting through a series of competitions held throughout the country. In the following years, PRS grew its base of semi-pro and pro shooters which encourage the development of a club-level approach to the competition, encourage new members and build a larger list of participating clubs. In 2015, PRS established a classification system using its original point's series concept for their shooters and is introducing Regional Qualifier matches to offer shooters that cannot compete on a national stage an opportunity to qualify for the coveted PRS Championship.
For more information on MasterPiece Arms and their product line of pistols, bolt action rifles, carbines, accessories and suppressors, please visit www.masterpiecearms.com.