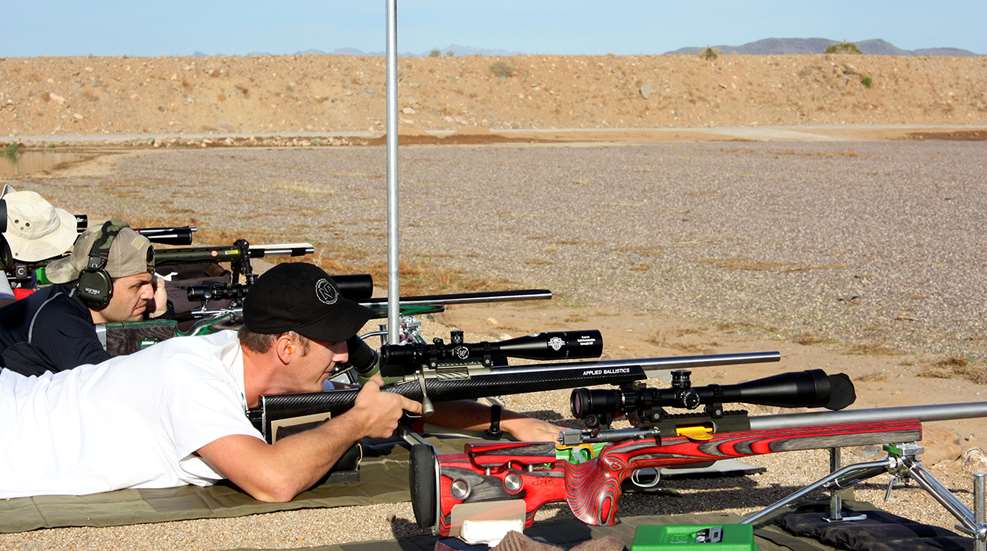 The 2015 NRA National F-Class Championships were held last October at the Ben Avery Shooting Facility in Phoenix, AZ. For the first time, the NRA F-Class Mid Range Championship and the NRA F-Class Long Range Championship were held back to back.

F-Class is one of the most popular long range high power rifle games. Competitors fire at distances of 300 to 1200 yards and they may use almost any caliber rifle up to a .338, a scope, and a front and rear rest or bipod. Additionally, F-Class shooters use targets one-half the size of Palma shooters.

Earlier this year, the U.S. F-Class rifle team won the historic Creedmoor Cup in Ireland, after past NRA President John Sigler issued a challenge to the Irish F-Class rifle team in 2009. F-Class is an ideal discipline for beginning competitive shooters both male and female, young or old.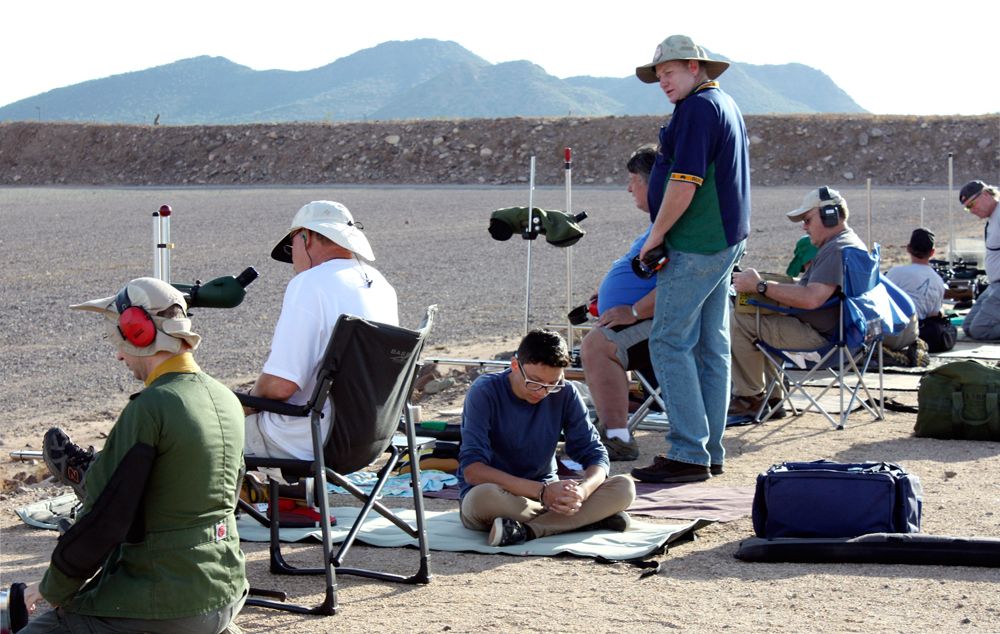 The 2015 National Championship consisted of individual and four-person team matches. Additionally, the championship featured two different divisions: F-Open and F-T/R (Target Rifle), with each division made up of five different categories: High Master, Master, Expert, Sharpshooter and Marksman.

Just a few days before the match started, a large storm cell passed through the southwest. The range flooded, leaving puddles in front of several of the firing lines. In addition, there were on and off strong winds during the competition.

Wind conditions at the shorter yardages caught some competitors by surprise. As a result, shooters such as 2014 F-T/R National Champion James Crofts, shot better at 600 yards than at 300. The reason was that conditions at shorter distances, such as 300 yards can be much more difficult to read than at 1000 yards.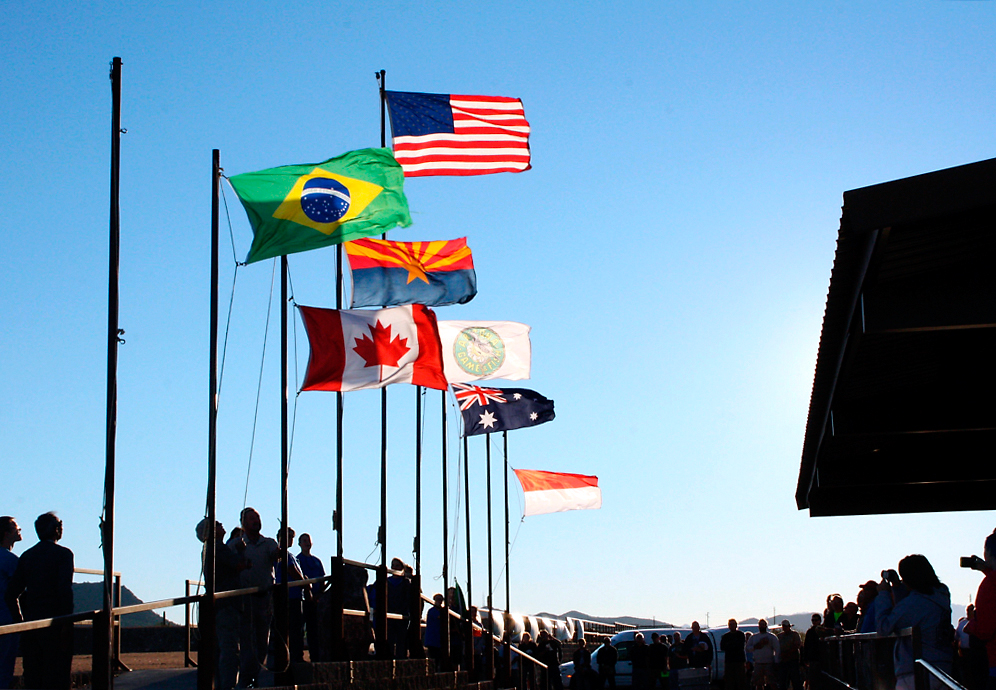 There were about 130 competitors for the F-T/R Mid Range National Championship on October 24-27. Bryan Litz topped a field of great shooters to win, mastering conditions that were tricky and sometimes bewildering, particularly at 300 yards—the shortest distance shot at the match. Finishing in second place was Scott Harris, while Litz's Michigan teammate Jim Grissom took third place.

Bryan was using a low-profile, carbon/composite-stocked rifle built by John Pierce. In an interview with AccurateShooter.com, Litz said, "This was the same rifle and almost the same load with which I won the Midwest Palma match in the summer of 2014. My gear consisted of the Pierce rifle with Bartlein barrel, Nightforce scope, Berger bullets, Lapua brass, and Hodgdon powder. My load for the Mid Range Nationals was 43 grains of Varget with the Berger 215 grain Hybrid bullet seated 0.005 inch off the rifling."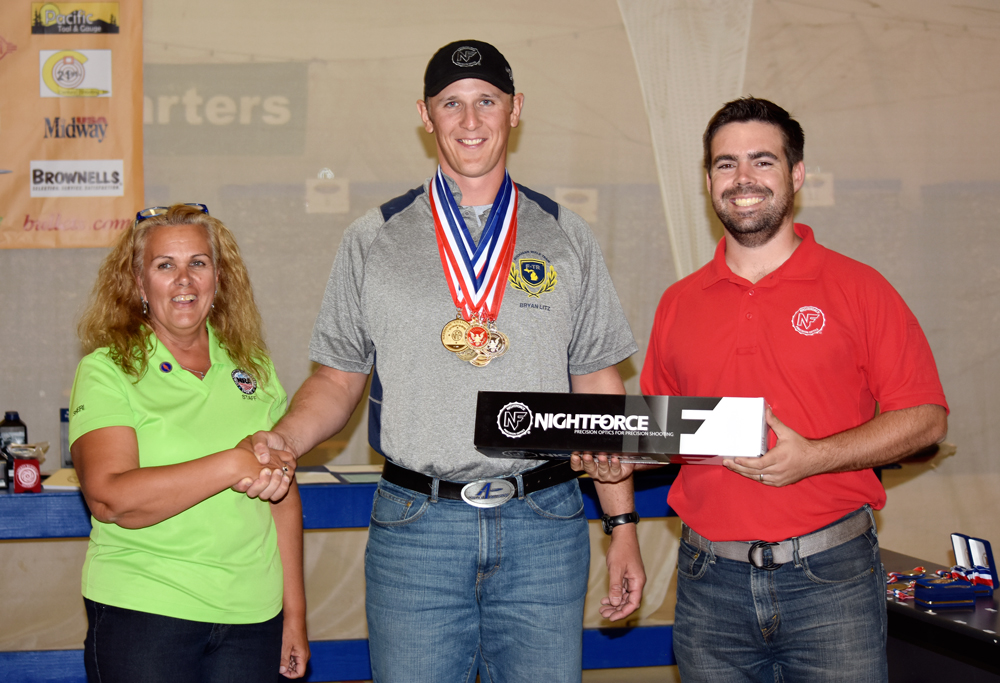 Additionally, in F-Open, David Gosnell won his first Long Range Championship with a score of 1583-91X while John Myers won Mid Range with a score of 1794-111X. Taking the F-Open Mid Range Team Title with a 1598-102X score was Team SEB/Berger. The entire team dropped only two points (out of 1600 possible) over the entire event.

Team Grizzly finished first in F-Open Long Range with a score of 1560-49X. In second place with a score of 1551-49X was Team Tex-Mex while the Wide Nines team finished in third place with a score of 1548-45X. The F-T/R Long Range Nationals gained more attendance with over 230 competitors between the two divisions. The weather conditions also proved to be a lot more challenging. The temperature dropped, which brought in higher winds and some stormy weather.

Team X-Men won the 2015 NRA Long Range National F-T/R Championship with a score of 1530-33X. Team members included shooters Tracy Hogg, Phil Kelley, Ian Klemm, and Dan Lentz, with Wind Coach James Crofts and Captain Ken Klemm. All four Team X-Men rifles were equipped with Precision Rifle & Tool Low Boy stocks.

Finishing in second place in the F-T/R division was the Michigan Rifle Team, also the winners of the Mid Range F-T/R National Championship. The Michigan Rifle Team was coached by Mid Range F-T/R National Champion Bryan Litz. Shooters included Doug Boyer, Jim Grissom,

Bill Litz (Bryan's father) and gunsmith John Pierce. The team finished with 1524-29X, six points behind the winning Team X-Men. Finally, Team Sinclair placed third with 1512-35X.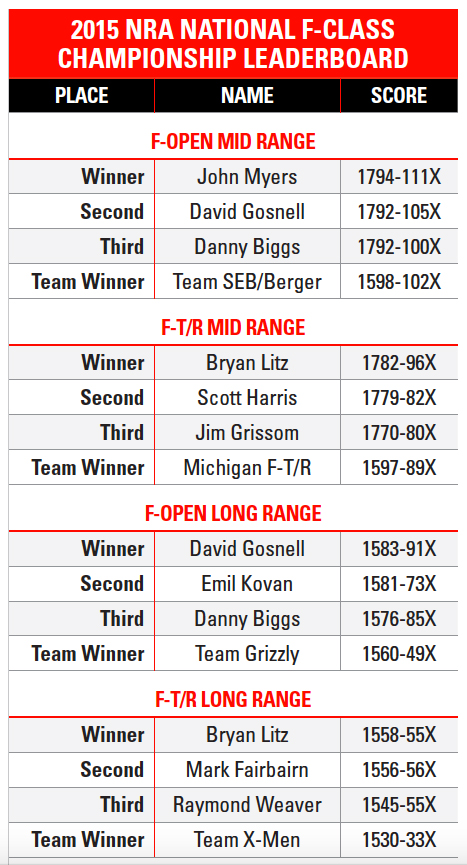 To learn more about F-Class competition please read the NRA High Power Rifle rules, or email [email protected].

All photos courtesy of Berger Bullets.