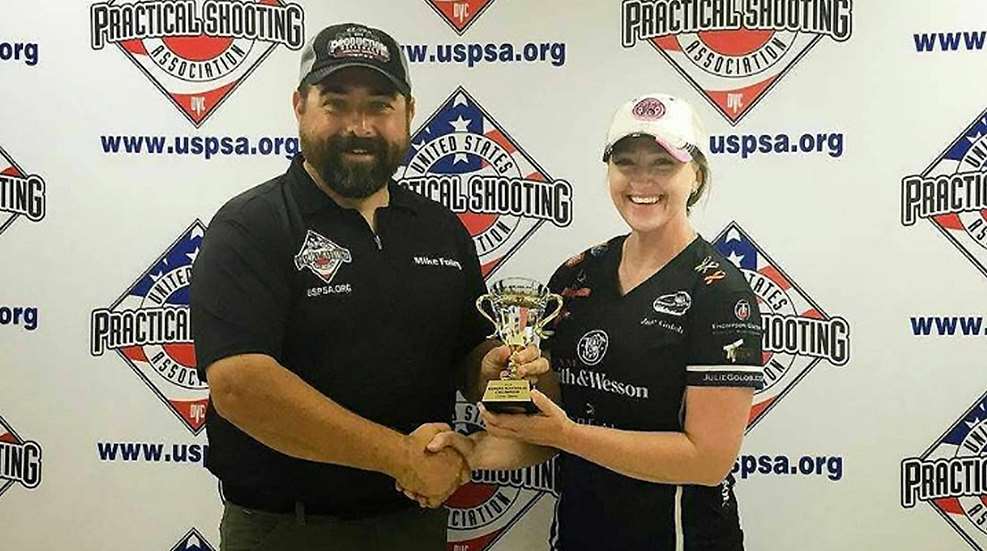 Trijicon's elite pro-staff member Julie Golob had huge success at the Carry Optics National Championships this year, where she won her 15th USPSA Ladies National Title—making the Team Smith & Wesson Captain the first woman in history to win a national title in all seven USPSA divisions.

The Carry Optics Nationals features 14 intense stages and Golob pushed for every shot and remained penalty free throughout. For this competition, Julie shoots a Smith & Wesson Performance Center M&P CORE coupled with a Trijicon RMR (Ruggedized Miniature Reflex).

Beyond competing against the best shooters in the world, Golob also battled a sickness that kept her away from the range and cost her precious practice time. The championship began with the Production match and a strong fourth place finish for Golob. Still recovering from her illness, the Production match was essentially a warm-up for the Carry Optics Championship. After staying within reach of the win in the Production match, her flawless performance in the Carry Optics Championship pushed her to the top.

"Of all the matches I wanted to win this season, Carry Optics Nationals was the most important because it offered me the chance to claim a ladies national title in all seven USPSA divisions of practical shooting", said Golob. "The Trijicon RMR performed flawlessly. That sharp red dot combined with its incredible durability played a huge role in taking the win."

The Trijicon RMR sight is the most rugged miniature red dot sight available. It is made from 7075-T6 aluminum to MIL-spec standards and has a patented shape that absorbs impacts and diverts stresses away from the lens, increasing durability.

For more information on Trijicon's Reflex sights, contact them at (248) 960-7700 or visit www.trijicon.com.

For more information on Julie Golob, visit www.juliegolob.com.