From the
NRA Rules: 3.1 General Service Pistol Specifications
. Permitted—Trigger shoes and stops, internal or external.
From the
CMP Rules:
6.2.1 Service Pistol Requirements. If a trigger shoe is attached, the trigger weight must be suspended at the center-point of the trigger when the trigger is checked.
Forum chatter
Basically, trigger shoes give the shooter the feeling of a lighter trigger pull by spreading out the area of the shooter's finger that is in contact with the trigger. They were a less expensive option than a wider "target" trigger, which was not always an available option for many firearms.
I shot my wad gun for a couple of years without one [trigger shoe] and never liked the feel. One day I picked up a friend's .45 with a shoe and I knew that was what I needed. For me it is all about feel. With the shoe I can feel what is going on.
Brian Zins actually took the shoe off for me at his clinic. He then proceeded to show me why I didn't need it. The trigger on the Beretta sits very far forward to accommodate the double action mode. For those of us with short fingers, the shoe makes the trigger that much harder to reach.
It is crucial to use a trigger that fits the length of your finger. You need to hold and shoot a short and a long shoe to see how it feels. I would start with a medium [shoe] and see how it feels. Your finger needs to be on the pad so that your pull is straight back with no side pressure.
In search of a shoe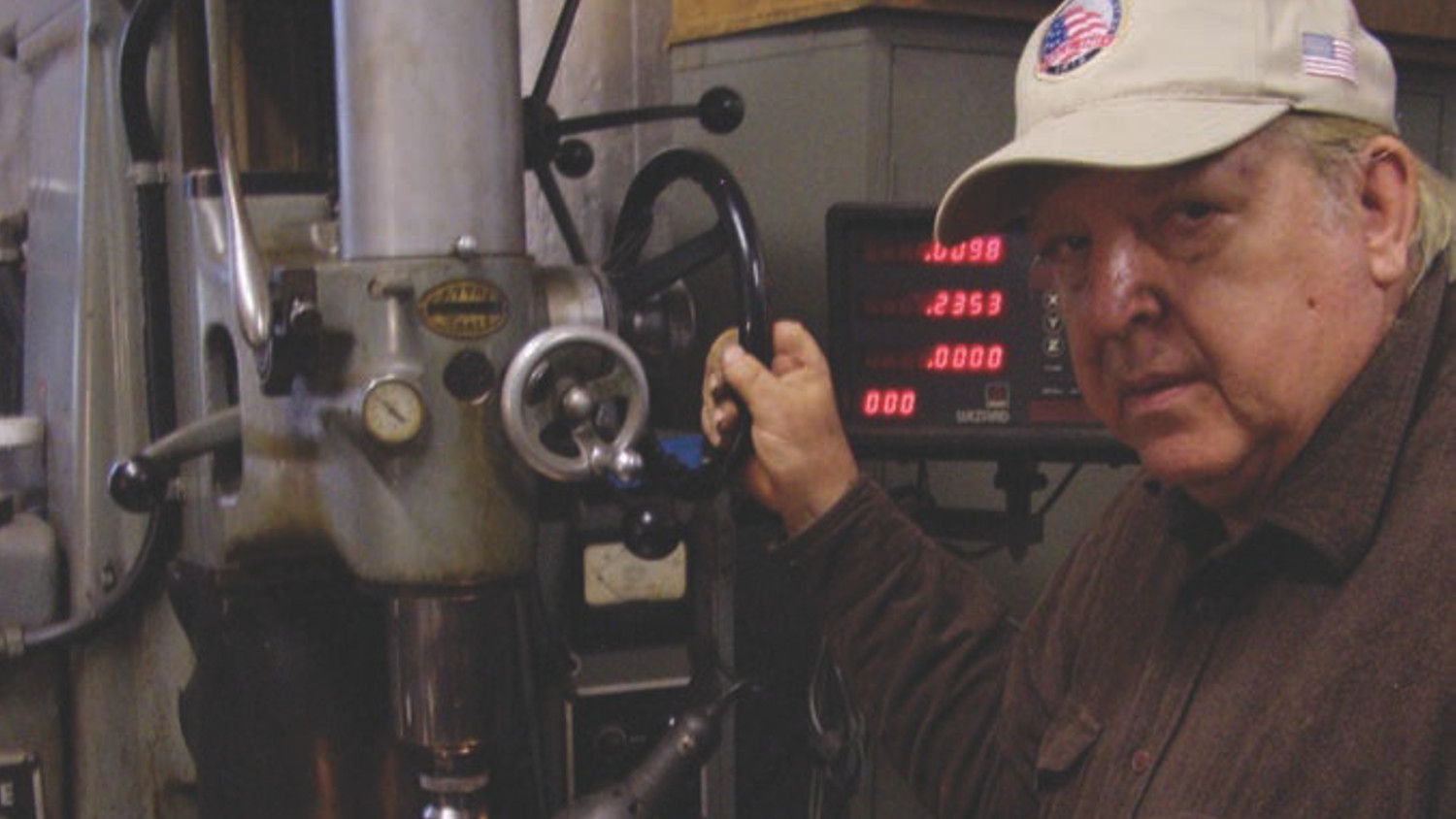 After changing from orthopedic to slab hand stocks during one shooting season, I asked fellow
National Matches
shooters about their thoughts on trigger shoes. The general consensus was that a shoe can create a sensation of an easier pull, which is desirable, as long as it doesn't distort the requisite straight pull motion. After returning to Virginia, I began looking into it further.
As luck would have it, one manufacturer I stumbled upon was a gunsmith, an experienced shooter and was willing to coach me on what to look for. Well, little wonder that this particular company had a lot to offer. Does the name Sokolowski sound familiar? Think U.S. Army Marksmanship Unit (AMU). Now go back a little further to father Frank Sokolowski Sr. who makes trigger shoes, pistols, scope mounts and a beaver tail for the Hämmerli 208 and 215.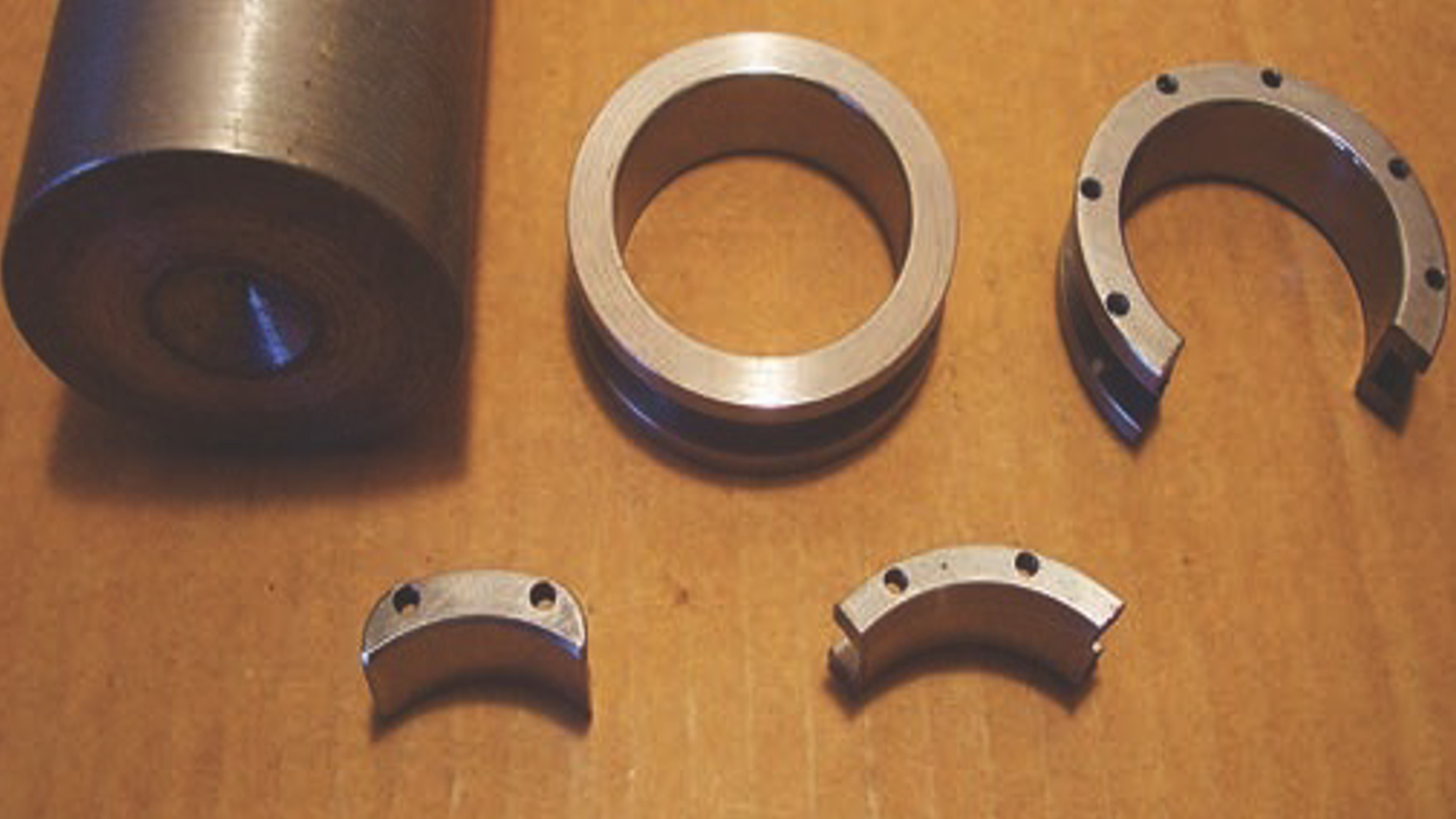 After a few e-mails, I discovered that the company name—FSCO, stands for Frank Sokolowski Company. Having just returned from the National Matches, I recognized the last name from the afternoon results listings and, sure enough, Frank Sr. is AMU Sgt. Adam Sokolowski's father. [
Editor's note:
 Adam Sokolowski also competes in action pistol and was the 2016 Bianchi Cup Production Champion.
] Small world. After learning about various options and purchasing two shoes for my Springfield Armory wad gun, I asked Frank Sr. if he'd be interested in helping with a story.
From Frank: "Not much of a story: I started a machine shop business! I got interested in shooting pistol competition and soon found that my sons, Frank Jr. and Adam, liked to shoot. Adam got really good, so I became his gunsmith and put the best I could make in his hands."
"I do like researching and getting the best information possible. Another
gunsmith
—Floyd Aikman, taught me a lot, as did George Madore. They taught me quite a bit before they passed away. Another I haven't seen in years and lost touch with is Carl Musto."
As a gunsmith, you're probably making more than trigger shoes?

"Here's a photo (
above
) of a .22 pistol I made. Other than the scope, all has been made by me. It was the .22 that my son Adam used to set many junior records with. I bought a set of Rink grips for it that were made for the Russian pistol I somewhat copied, and later modified to fit my pistol. I also made a .45 ACP pistol that Adam took with him to the AMU. When he showed it to the gunsmith, he was told it would not shoot well, and did he want it fixed? 'NO!' Adam replied. The gunsmith then asked if it was okay to test it. 'Sure why not?' Adam still has that test target somewhere, where the gunsmith shot a box of ammo through the gun at 50 yards. He was right about there being a problem with the gun. It only shot X's."
What's involved in the process of building a trigger shoe?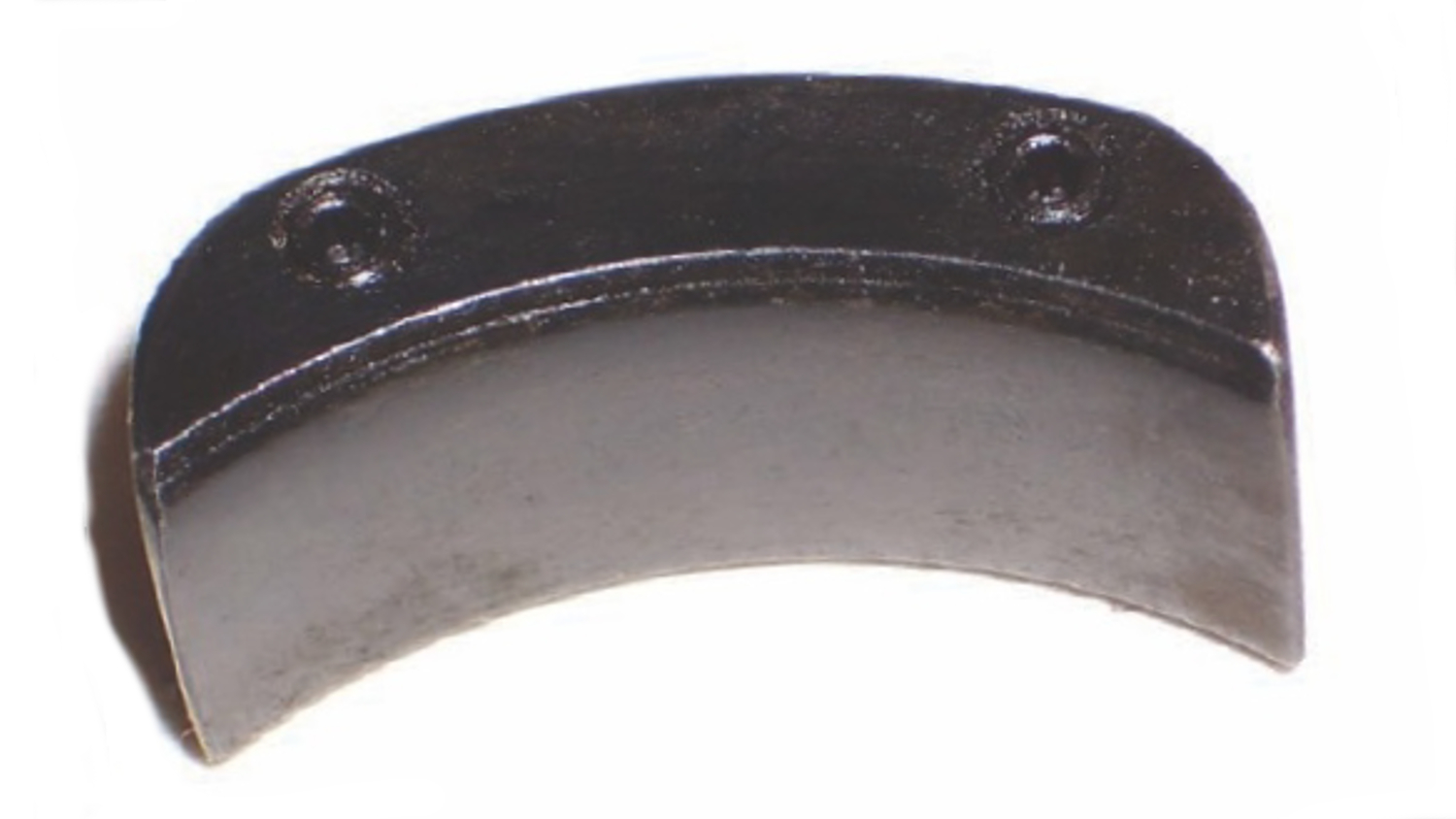 "I offer several $35 models for the
standard bullseye (precision pistol) guns
that most customers are shooting. These include several options including width, color, an option for a trigger stop hole and the finish—smooth or serrated. I also make custom versions for those who are looking for something to meet their needs."
"The first cuts establish both the width of the shoe and the notch depth for the intended trigger. Depending on whether the trigger design calls for two or four mounting screws, I then drill/tap the holes and make the final cuts for length."
"As far as finishing, I have sold many polished versions, but gold colored (made from aluminum bronze) has also become a popular option. I also finish them in black, like the ones you purchased."
What are some things a customer should look for?
"They'll need to let me know whether they want an access hole to adjust the trigger stop. Most shooters don't like the feel of a hole in the shoe and prefer, instead, to adjust the stop with the shoe removed. There are other options like the length of the shoe, smooth or serrated surface, thin/wide and the proper travel. The most common request is for a smooth shoe. I like it too. The standard width is 17/32-inch but I can make them as small as 15/32-inch. I use an extra wide version cut to 11/16-inch. The extra width is opposite the hand side. So smooth and wide is best, in my view. A trigger stop can be added.
A shoe requires at least 1/8-inch of trigger surface to mount it. The user can pull the trigger and measure the amount showing after the hammer falls. If there is less than 1/8-inch, they should contact me to see what can be done."
To contact Frank, write to P.O. Box 7, McClure, PA 17841 or e-mail him at

[email protected]

.