by
posted on December 17, 2018
Support NRA Shooting Sports USA
DONATE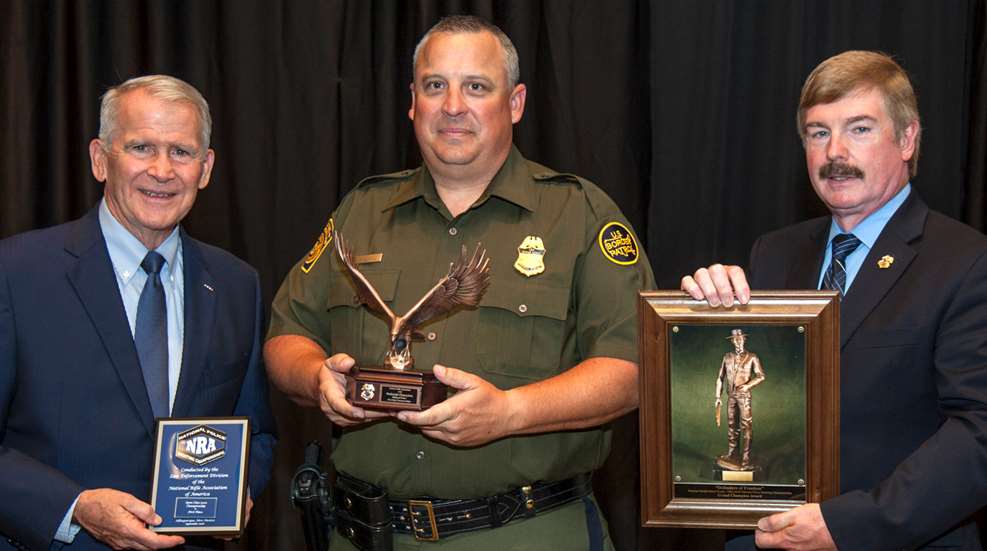 The world's best law enforcement and police marksmen once again descended upon Shooting Range Park in Albuquerque, NM, to put their skills to the test in the NRA National Police Shooting Championship (NPSC) in September. Law enforcement officers competed for the overall NPSC title, as well as individual matches such as the Open Semi-Automatic Championship, Production Pistol Championship and the Stock Service Revolver Championship.

Robert Vadasz, a senior agent on the U.S. Border Patrol Pistol Team, increased his NPSC win streak to nine after winning this year's event. The victory also brings him to 10 total Open Class 3000 Aggregate wins, tying the current record. A skilled shooter, Vadasz finished the match with a score of 2991-226X—nearly 20 points ahead of the runner-up.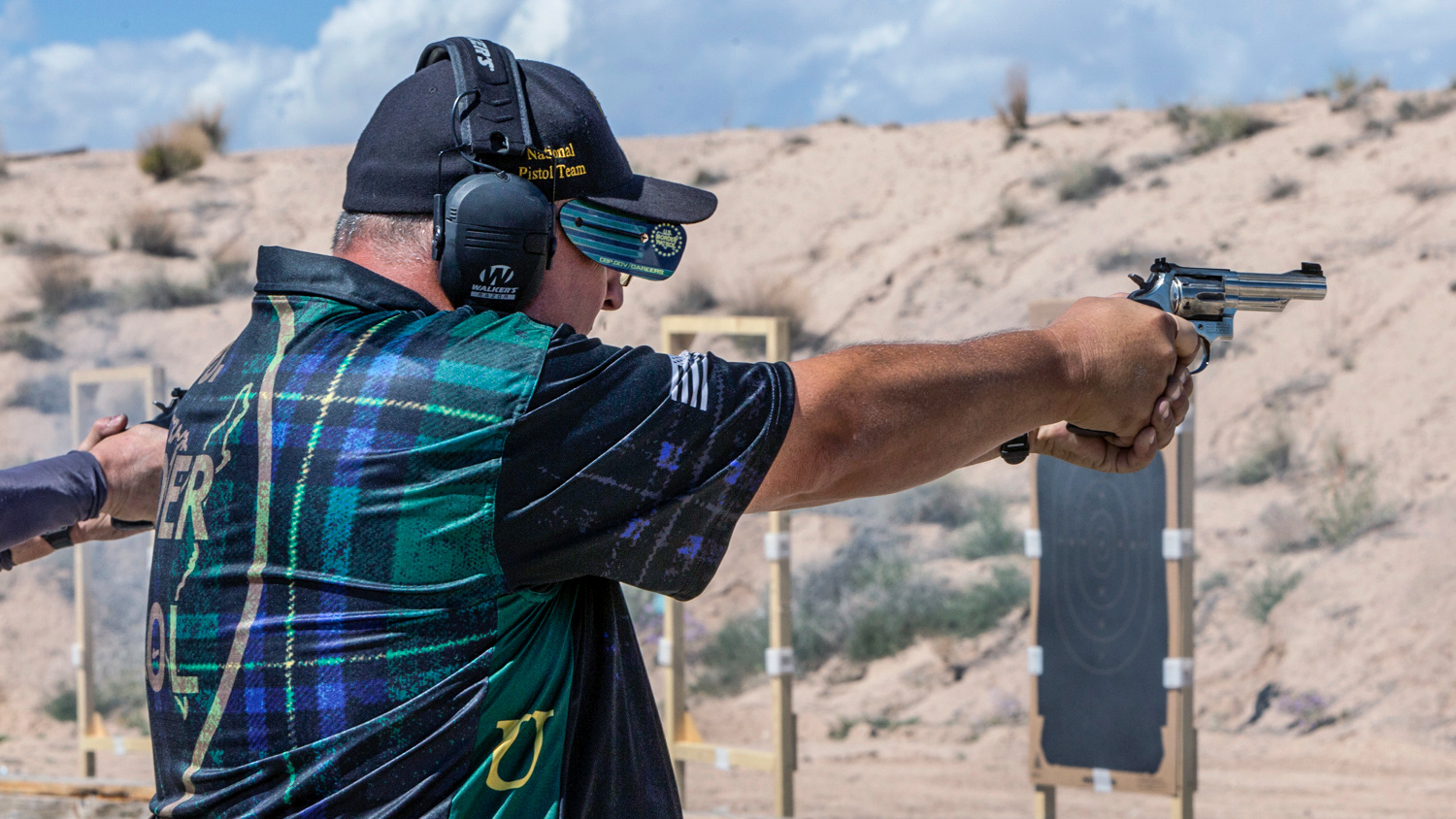 Says Vadasz: "It took a lot of dedication and sacrifice to get to number 10, especially winning the last nine in a row. It's a great feeling. I've learned so much about myself as a competitor along the way—both physically and mentally."

Vadasz is now tied with Philip Hemphill for the most NRA NPSC Open Class 3000 Aggregate victories. In 2014, Vadsasz had the second-best NPSC aggregate score ever, 2993-233X, a record that's only eclipsed by one of his mentors, the noted U.S. Border Patrol Pistol Team shooter and 3-time NPSC winner Clay Tippit.

The accolades didn't stop there for Vadasz, who also earned top honors in several of the individual matches this year at NPSC; including Distinguished Revolver with a score of 593-39X, Stock Service Semi-Automatic Pistol with 480-42X and the Open Class Semi-Automatic Pistol Aggregate with 1494-109X.

When asked about his mindset at NPSC this year, and any lessons learned over the years, Vadasz emphasized that he strives to maintain a level head.

"The hardest lesson has been to stay confident and positive, and to not let self-doubt creep in and stop me. That's the one that gets you," he mentioned.

A championship-caliber competitive shooter in multiple disciplines, earlier this year Vadasz won the NRA Bianchi Cup Metallic Championship for the sixth time. It's a safe bet that Vadasz's competitive fire won't be extinguished anytime soon. He's already working on a game plan to keep his place at the top of the NPSC leaderboard.

"I'm already thinking about how to get ready for number 11," said Vadasz.

Tony Simmons of El Paso, TX, placed second with his 2972-173X, and fellow Texan Ben Morrow of Alpine rounded out the top three, scoring 2971-189X.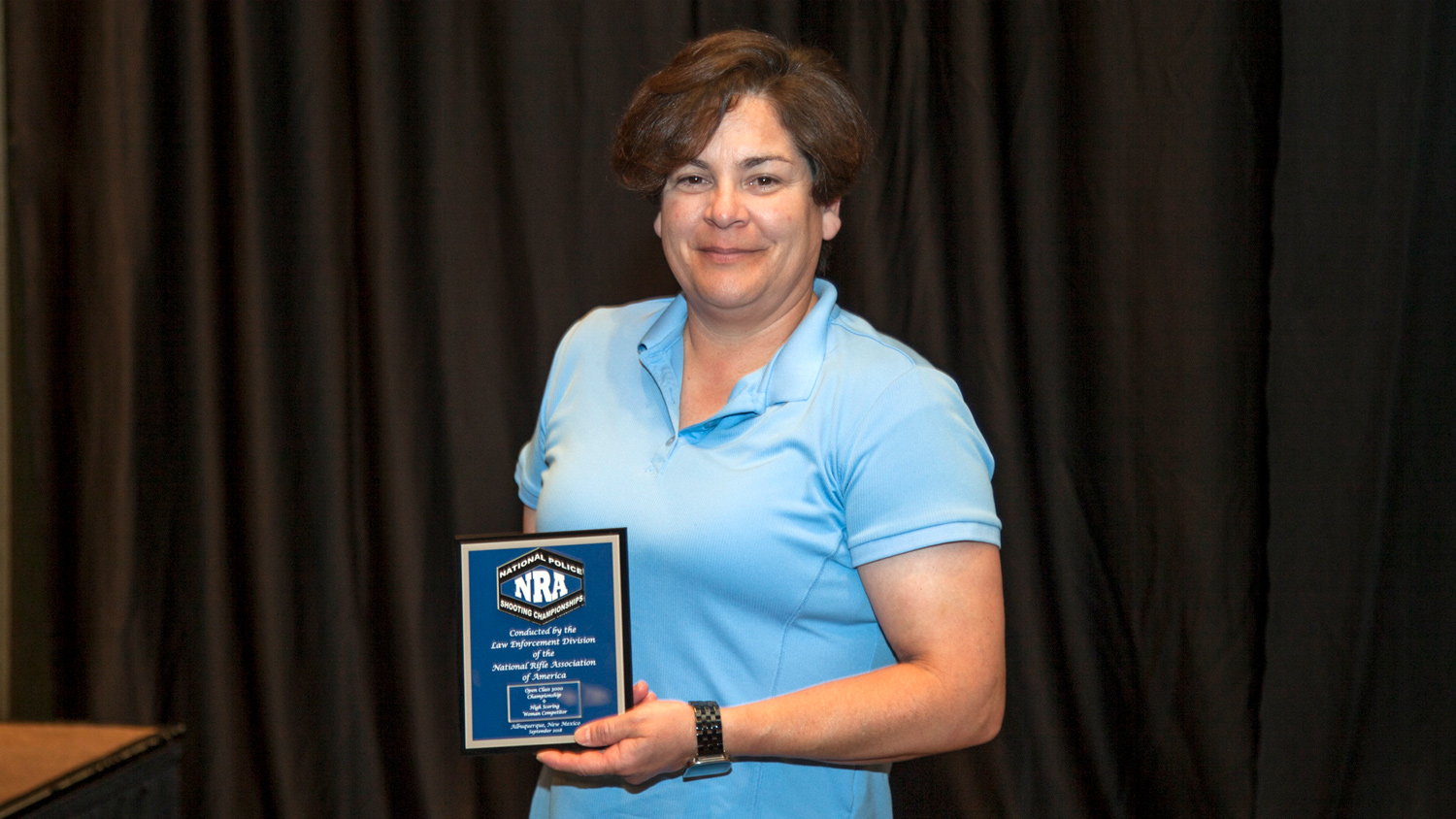 The High Scoring Woman this year is once again Stefanie Diaz of Santa Clarita, CA. Her score of 2956-166X earned her a third consecutive women's championship. Newcomer Matthew Dagg of Oklahoma City, OK, notched High Scoring First Time honors, finishing with a score of 2928-153X. Germany's Steffen Vogt won the High Scoring International award, posting a 2947-166X final score.



You can see the results of previous NRA National Police Shooting Championships, dating back to 2007, at: lecompetitions.nra.org/national-police-shooting-championship/match-results-by-year.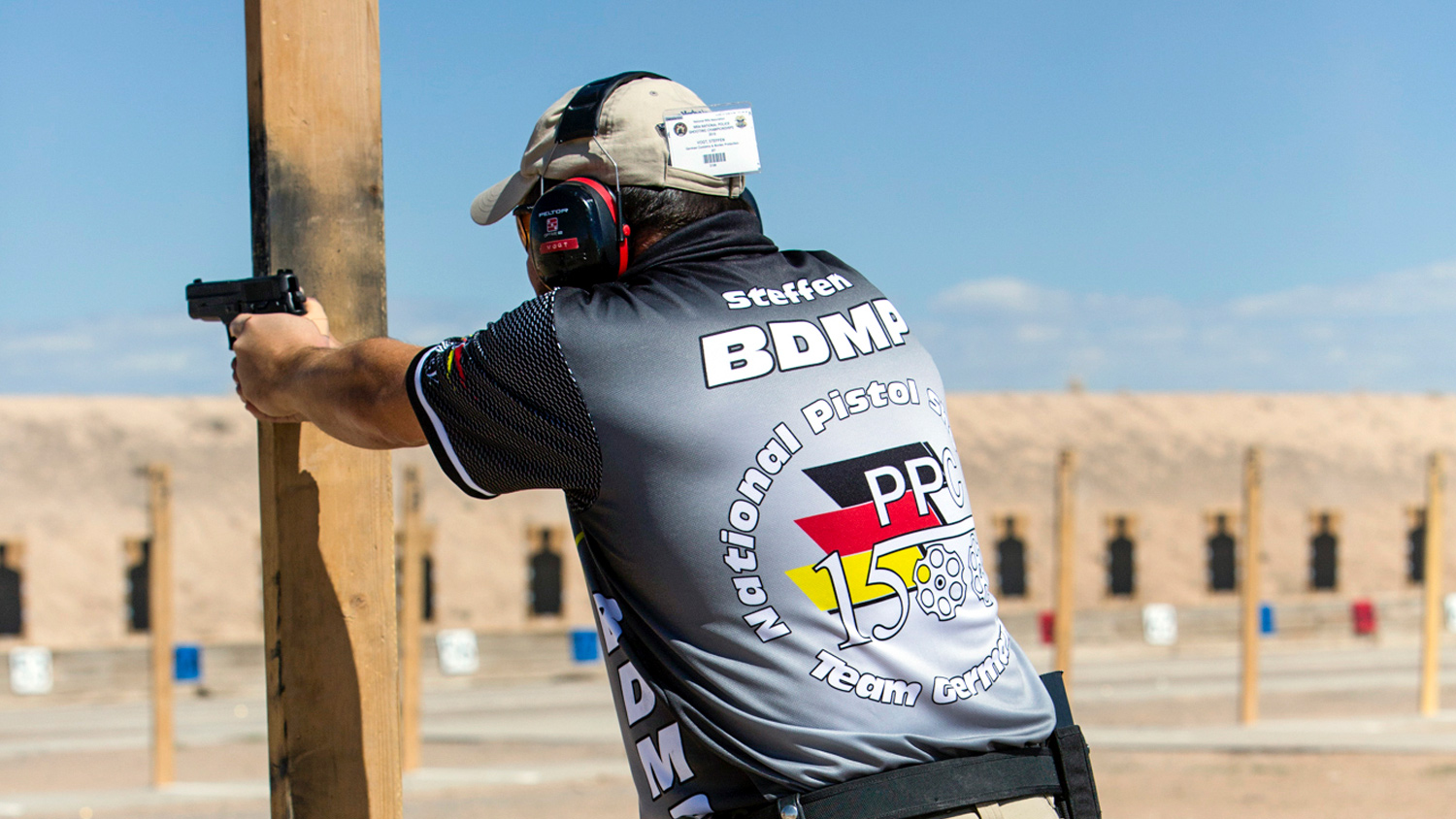 NRA thanks the shooters, armorers, staff and volunteers who travelled to Albuquerque to participate in and support this tremendous competition. NRA also thanks the City of Albuquerque and the Albuquerque Police Department for hosting this year's NPSC and for their tireless support, without which the competition would not be possible. Last but not least, the NRA Law Enforcement Division thanks Glock, SIG Sauer, Walther, Double Star, Smith & Wesson, Ruger, Mossberg, Kahr Firearms, Rocky Brands, Odor Crusher, Otis Technology, TRU-SPEC, the U.S. Border Patrol, Nine Line Apparel and Present Arms.
---
About NPSC
The NRA National Police Shooting Championship was designed to encourage law enforcement professionals to practice and enhance their firearm skills via competition. By using NRA-standardized law enforcement courses-of-fire, officers can assess their skill levels while departments evaluate the effectiveness of their training programs in practice.
The championships are open to public and private law enforcement members and select law enforcement members of the U.S. military. Unlike a lottery or qualification-driven match, all eligible officers are welcome to participate in the NPSC.
The NPSC's storied history began in 1962 with the inaugural National Police Revolver Championships, held in Bloomington, IN, won by Columbus, OH, police officer Larry Mead. There were 140 shooters that first year. The championships took their current name in 1989, and celebrated its 50th anniversary in 2012.
To further assist law enforcement, NRA conducts more than 200 NRA Law Enforcement Firearm Instructor Development Schools throughout the U.S. each year. Learn more about NRA Law Enforcement shooting programs at: lecompetitions.nra.org