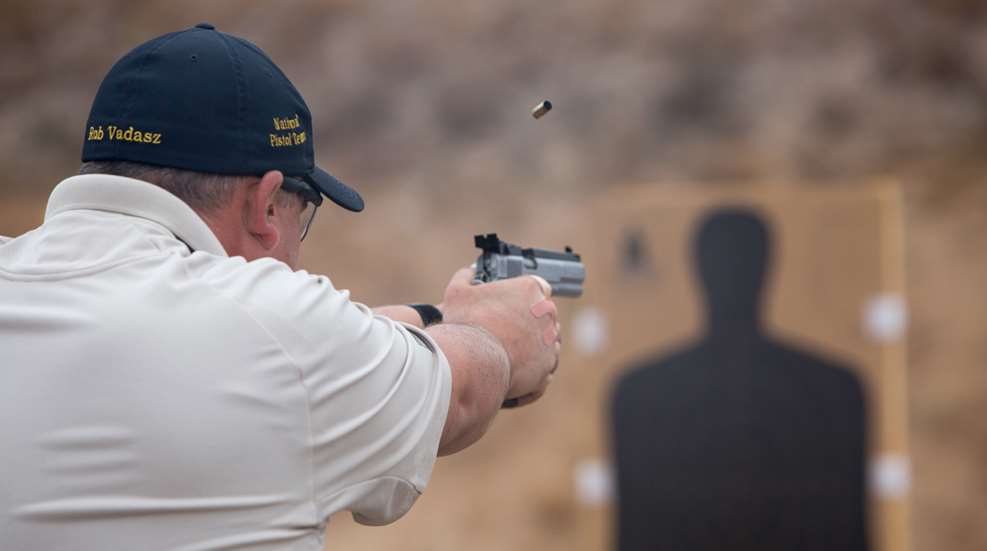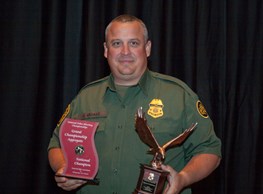 This past September in Albuquerque, NM, U.S. Senior Border Patrol Agent Robert Vadasz won the 2015 NRA National Police Shooting Championship (NPSC) with a Grand Aggregate score of 3471-230X. This is the seventh NPSC win for Vadasz. A competitor in the sport since 2001, he is the 10th NPSC champion from the U.S. Border Patrol, and holds the second most wins in the event's history. Vadasz is also a five-time Bianchi Cup Metallic Division Champion. 

Estevan Estrada of the Los Angeles Police Department placed second, with a score of 3453-184X. Jack Ragsdale of the Tampa Police Department was in third place, with a score of 3452-188X. Top honors in the Womens category went to Cathy Schroeder of the FBI, with a score of 3427-155X.

The NPSC champion is determined from the total aggregate scores of the competitors Open Class Division Championship (Revolver or Semi-Auto), Stock Service Handgun Championship (Revolver or Semi-Auto), Off Duty Sidearm Championship, Production Semi-Automatic Pistol, and the Law Enforcement Shotgun Championship.

Only full-time law enforcement officers meeting the requirements of Police Pistol Combat Rule 2.4 are eligible to shoot at NPSC.

In 1960, the NRA created the Law Enforcement Division to provide the law enforcement community with a standardized firearm instructor training program designed especially for their needs. Instructors who graduate from the program can teach their fellow officers valuable firearm skills that could save a citizen's life or even their own. To date, the NRA has over 12,000 active law enforcement firearm instructors.

Two years later NPSC was born as a continuation of the training process. The championship was designed to encourage officers to practice and enhance their firearm skills. Officers would have the ability to assess their skill levels and departments could evaluate the effectiveness of their training programs by using NRA-standardized law enforcement courses of fire.

See the full results of the championship at npsc.nra.org/past-results.aspx.