by
posted on October 2, 2018
Support NRA Shooting Sports USA
DONATE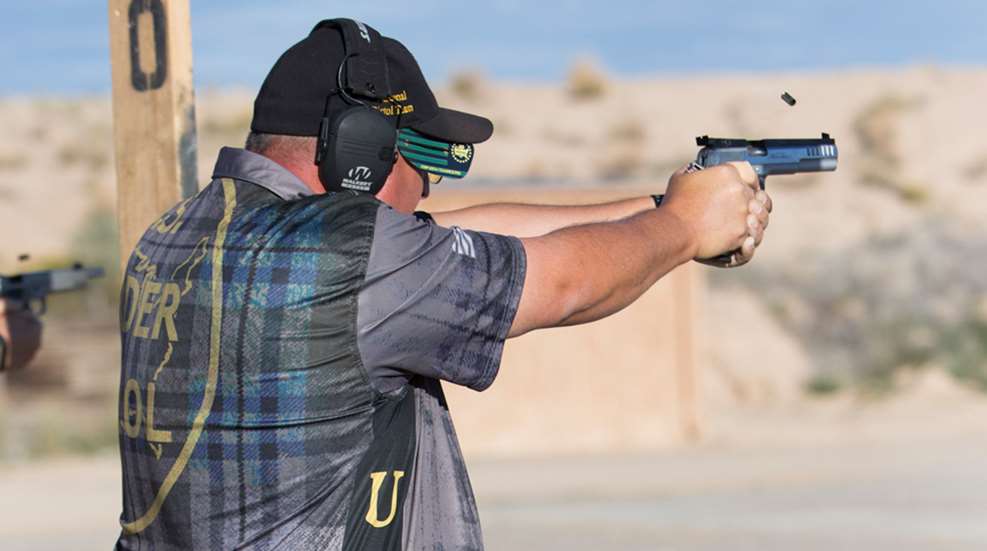 Robert Vadasz, a senior agent on the U.S. Border Patrol Pistol Team, increased his win streak to nine after winning the 2018 NRA National Police Shooting Championships (NPSC). The victory also brings him to 10 total Open Class 3000 Aggregate wins, tying the current record. A skilled shooter, Vadasz finished the match with a score of 2991-226X, nearly 20 points ahead of the runner-up, Tony Simmons. The event was conducted in Albuquerque, NM, from September 24-26.

"It took a lot of dedication and sacrifice to get to number 10, especially winning the last nine in a row. It's a great feeling," said Vadasz. "I've learned so much about myself as a competitor along the way―both physically and mentally."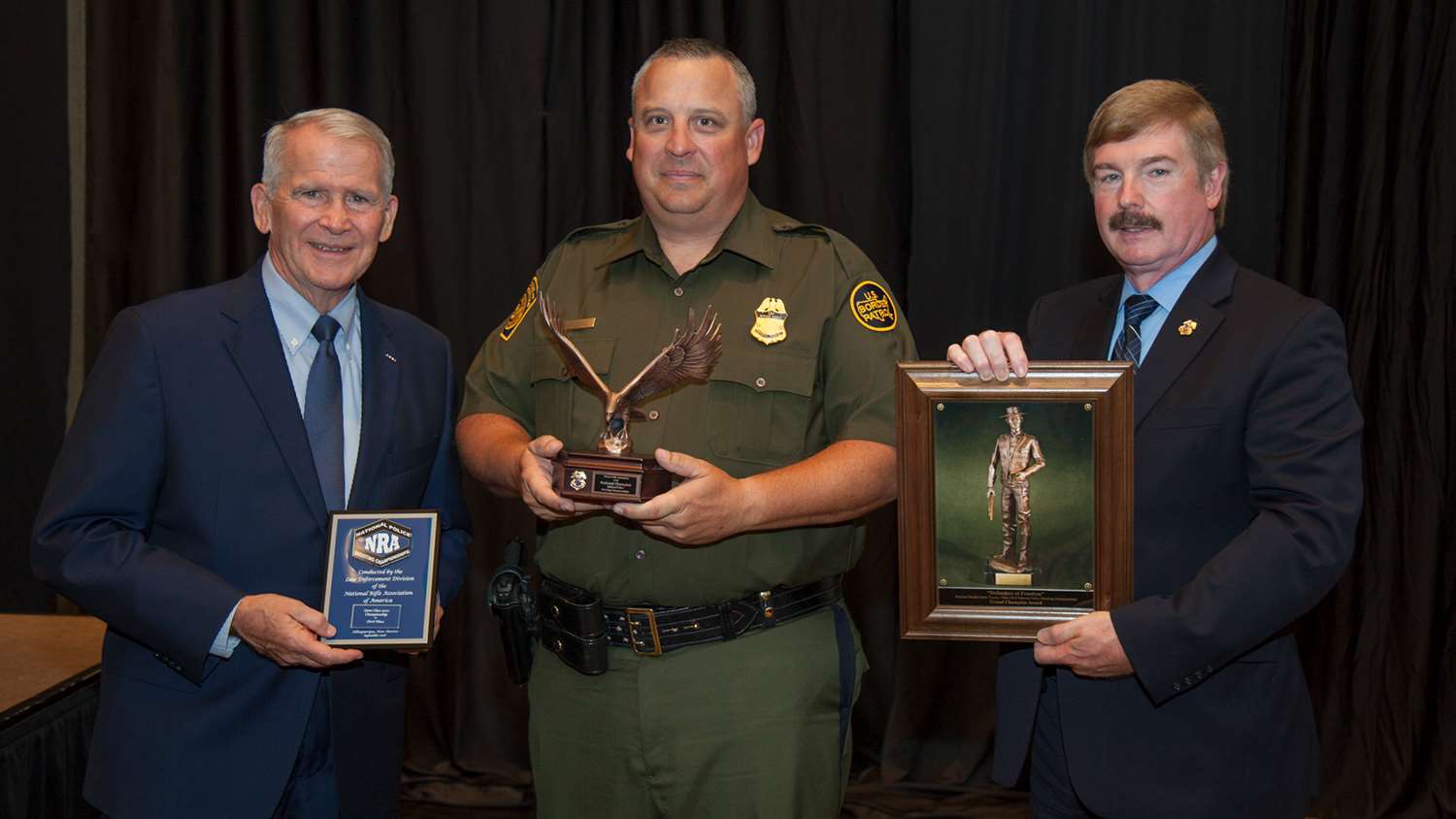 Vadasz is now tied with Philip Hemphill for the most NRA NPSC Open Class 3000 Aggregate victories. In 2014, Vadsasz had the second-best NPSC aggregate score ever, 2993-233X, a record that's only eclipsed by one of his mentors, the noted U.S. Border Patrol Pistol Team shooter and 3-time NPSC winner Clay Tippit.

The accolades didn't stop there for Vadasz, who also earned top honors in several of the individual matches this year at NPSC; including Distinguished Revolver with a score of 593-39X, Stock Service Semi-Auto Pistol with 480-42X, and the Open Class Semi-Auto Pistol Aggregate with 1494-109X.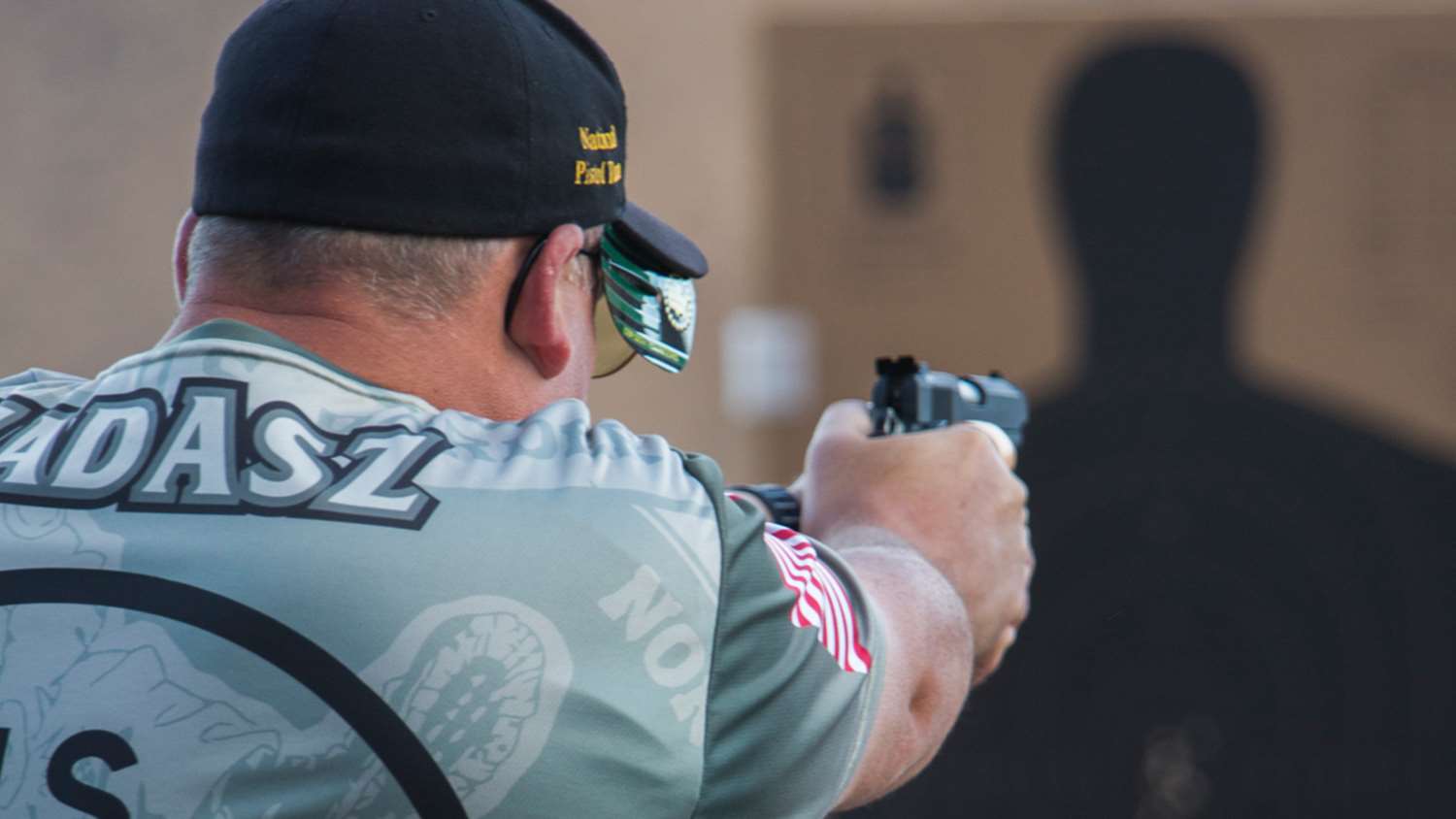 When asked about his mindset at NPSC this year, and any lessons learned over the years, Vadasz emphasized that he strives to maintain a level head.

"The hardest lesson has been to stay confident and positive, and to not let self-doubt creep in and stop me. That's the one that gets you."

A championship-caliber competitive shooter in multiple disciplines, earlier this year Vadasz won the NRA Bianchi Cup Metallic Championship for the sixth time. It's a safe bet that Vadasz's competitive fire won't be extinguished anytime soon. He's already working on a game plan to keep his place at the top of the NPSC leaderboard.

"I'm already thinking about how to get ready for number 11."


---
2018 NRA National Police Shooting Championships Leaderboard

Open 3000 Aggregate Championship

Winner―Robert Vadasz, 2991-226X
Second―Tony Simmons, 2972-173X
Third―Ben Morrow, 2971-189X
High Woman―Stefanie Diaz, 2956-166X
Open Semi-Auto Pistol Aggregate Championship

Winner―Robert Vadasz, 1494-109X
Second―Brett Sullivan, 1487-85X
Third―Thomas Luna, 1484-85X
High Woman―Stefanie Diaz, 1477-77X
Production Semi-Auto Pistol Championship

Winner―William M. Schuck, 478-37X
Second―Dan J. Rawlinson, 478-31X
Third―Andrew Signell, 478-31X
High Woman―Nicole Shepard, 469-25X
Law Enforcement Shotgun Championship

Winner―Jack Ragsdale, 549-2X
Second―Andrew Signell, 548-5X
Third―David Terbeest, 547-5X
High Woman―Stefanie Diaz, 542-2X
The full results of this year's NPSC and more extensive match coverage will be published in a future issue of the
digital magazine
. In the meantime, see results of past NRA National Police Shooting Championships (dating back to 2007) at this link:
lecompetitions.nra.org/national-police-shooting-championship/match-results-by-year
.
Photos by Peter Fountain