by
at
Team Area 419
posted on May 21, 2018
Support NRA Shooting Sports USA
DONATE
If you read my
previous article
then you're aware of some products that will amp up your
rimfire
rifle for a precision match. For this article, let's put things into practice with a few tips that will help you out at the next Practical Rimfire Challenge or NRL .22 LR match.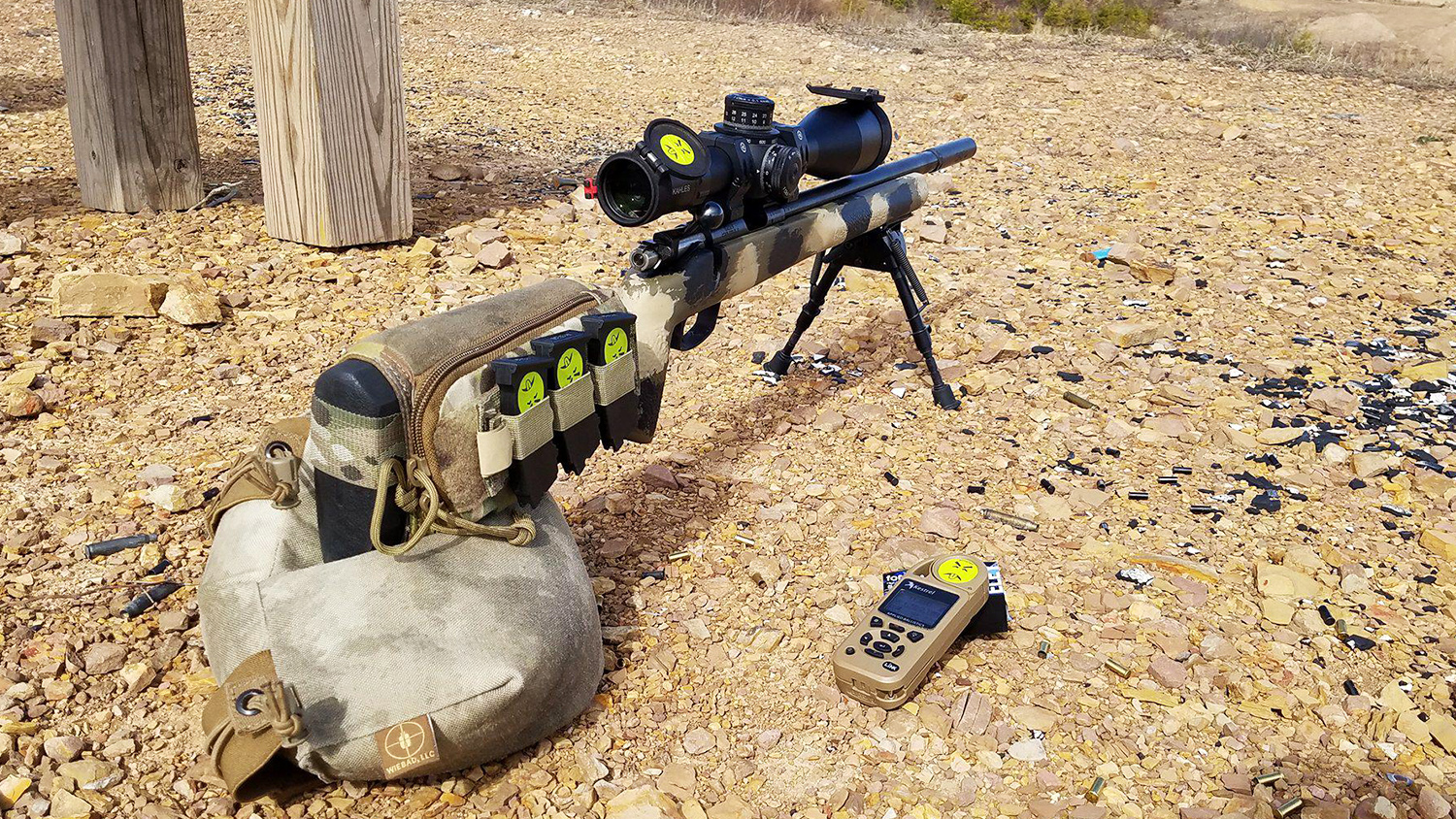 Even though these hints focus on the practical and/or tactical shooter who engages targets from 10-300 yards, some can apply to benchrest competition with a static distance as well.
1)  An Appropriate Zero.
Notice how I left it generic? The reason being is that your zero needs to be practical and useful for your particular shooting discipline. It comes down to what distances you are shooting and what might be the most frequent distance.
For static distance: Possibly, you want your zero set at the distance you're always shooting and fine-tuned.
For dynamic distances: By looking at my ballistics solver, I've found a 50-yard zero to be greatly beneficial, because I can hold dead-on from 25-60 yards and still hit a relatively small target. Additionally, for my ammo and rifle, a 50-yard zero does not require dialing below my zero more than .1 mil (only at 40 yards), extremely handy if you have a zero stop or you have a Kahles K624i like I'm using, which allows for .3 mil of travel below zero. The other plus is that you will almost always find a 50-yard target when going to the range which you can use to for zeroing.
2)  Range the Target.
When you're talking that a 10-yard error can equate to a difference of .5 mils of elevation, you better have the right target distance or else you're missing. So take the time to range each of your targets. I like to lase each target about three times and average the distance.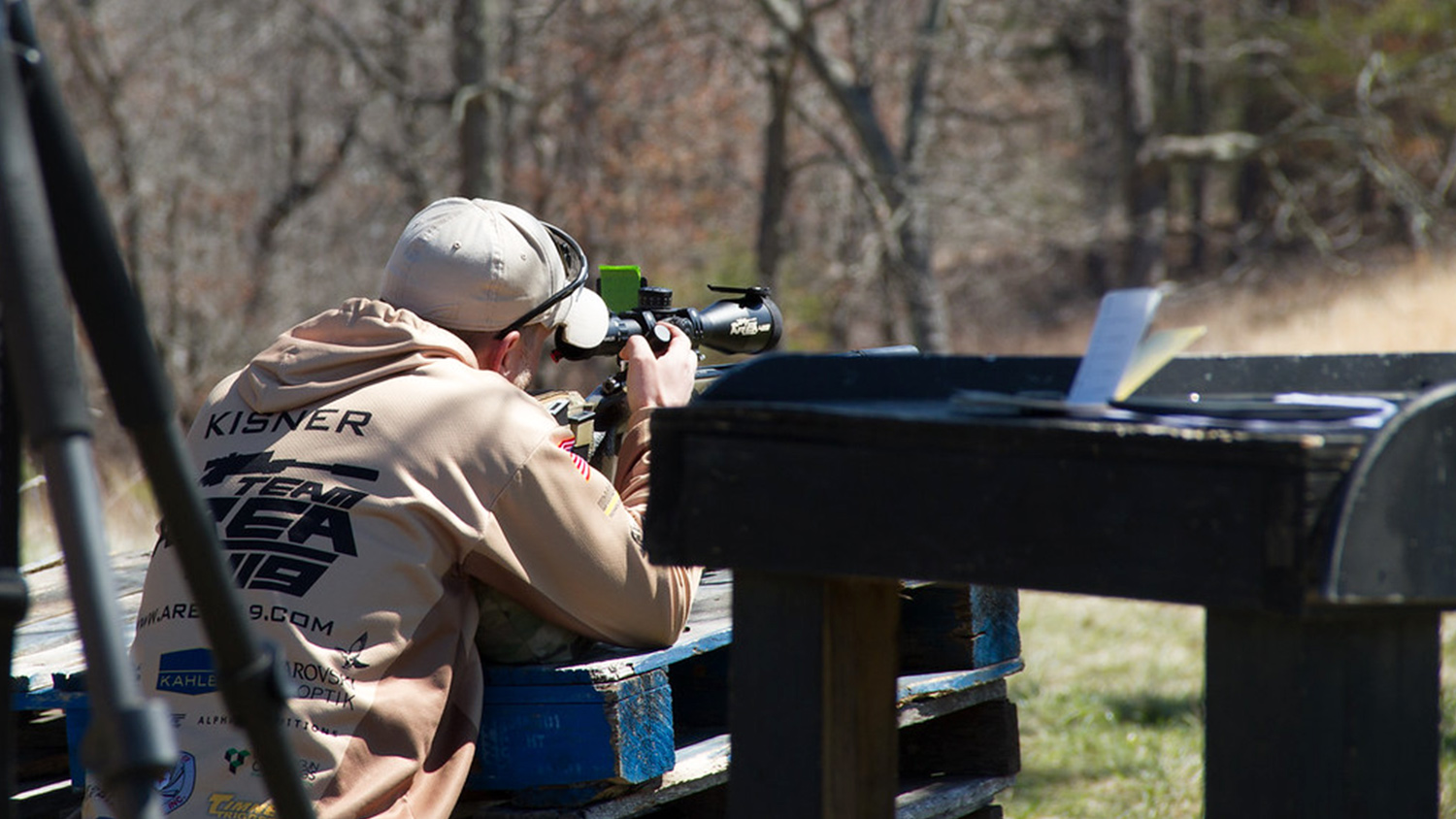 3)  Pace Yourself.
Depending on the match and scoring type, speed is not always necessary. Instead, using the time allotted to take methodical and precise shots outweighs finishing the stage first; especially if you're limited to a specific round count. Get into a smooth rhythm and stick with it. You'll see with practice and experience, speed will come naturally.
4)  Shooter Ready?
I've been guilty of saying "ready"—when I wasn't. The point is you should have a checklist that you go through
every time
before you give the thumbs up to the range officer. One that covers the basics and one that is also specific to the rifle system you're utilizing. You'll easily come up with your own list after some experience, but here's a few ideas to get you going:
Mag is seated correctly and your ammo is sitting the way it needs to be for a smooth chamber.
Scope caps up.
Chamber flag removed.
Elevation and Windage turret indicates what you want.
Parallax correct.
Spare mag.
Rifle in working condition.
5)  Dial.
As long as time permits and the target distance and size warrants it, I prefer to dial elevation instead of holding over with the reticle. The reason is simple in my mind—depending on target size, if you're off by .1-.2 mil—that can be a miss with a rimfire. Therefore, I will almost always dial during a positional stage. That being said, if you can get into a stable position and the targets are very generous, you can often get away with hold overs and a fast finish.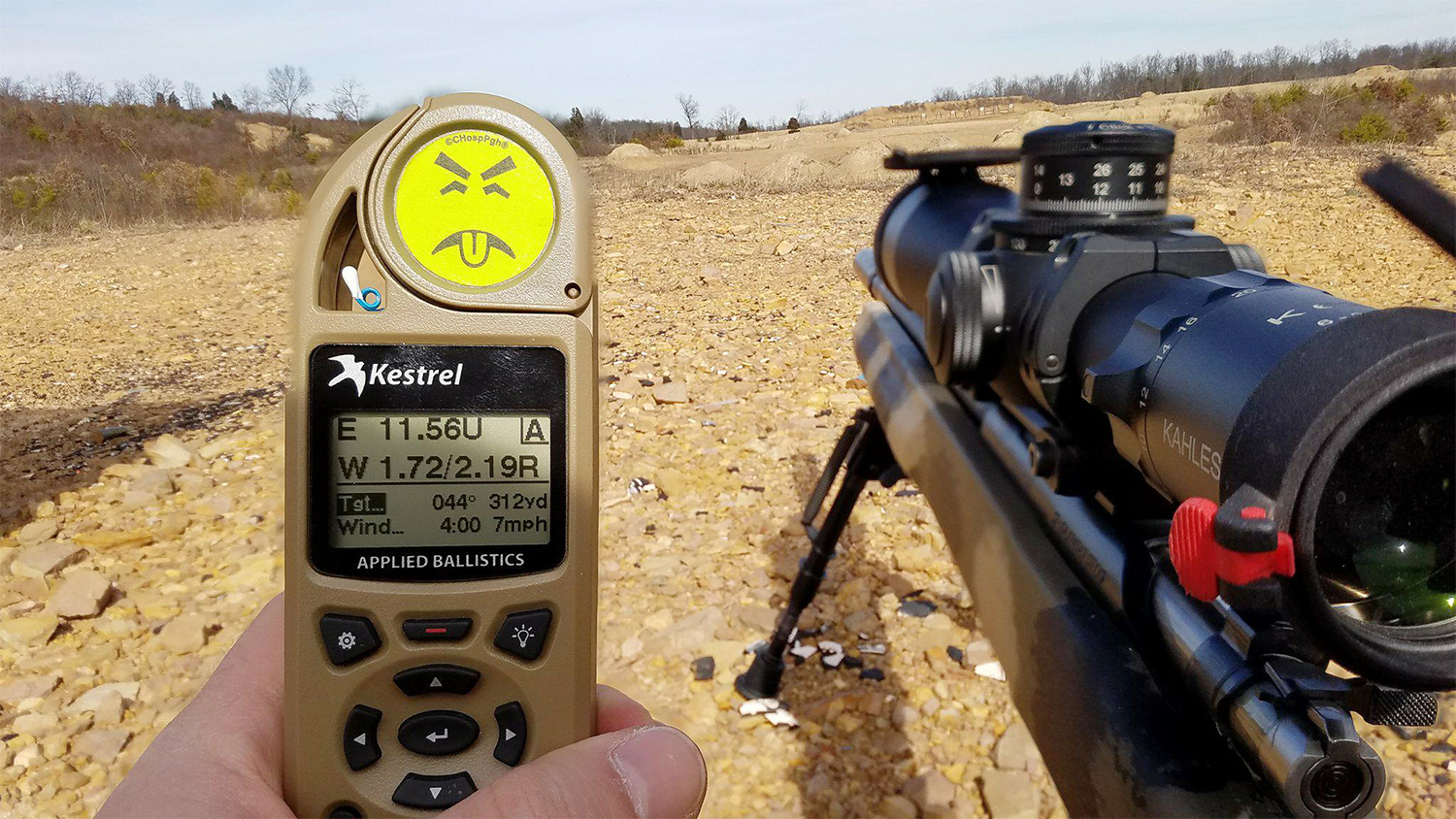 6)  Wind.
Correctly reading the wind is one of the most difficult skills of long range precision shooting. It's the factor that is learned by experience. You can read about it and use tools to measure the values directly at the shooting position, but it's very unlikely that you can accurately measure the conditions between the gun and target. When you pair this with a small rimfire projectile, limited velocity, and ultimately very low ballistic coefficient; it makes the skill of wind "DOPING" that much more important for long-distance rimfire impacts. This is why
rimfire
is an excellent training platform.
Direction: What direction is the wind blowing? Look for indicators such as vegetation (grass, trees, and leaves), dust, mirage, and simply which side of your face you feel the wind. Also, be conscious of these indicators between the gun and target for the next step.
Wind speed: The Kestrel is one of the simplest tools for the job. It can accurately measure the wind speed at your shooting position but not at your target. This is why you need to be observant of the indicators mentioned above all the way out to the target. Experience is the best way to learn and identify what long range wind really "looks" like, there is no substitute.
Target size: Particularly the width of the target becomes a factor of how much windage you may want to hold, use the width to your advantage. It's not often that the wind holds a constant value throughout your time on the clock, you may want to use your ballistic calculator (or Kestrel Elite) to "bracket" windage holds based on the high and low wind speeds. You may have a target that is a wide enough to cover your entire bracket. This is helpful if the wind picks up while you are shooting, be aware of any changes you feel or see through your riflescope. Don't be surprised to see a direction change, it happens! Spot your own impact, trust your rifle system, and correct to make impacts. Again, there is no substitute for experience in reading the wind and it's always easier said than done.

More Team Area 419 precision rifle articles: