by
posted on July 22, 2018
Support NRA Shooting Sports USA
DONATE
The 2018 NRA National Smallbore Rifle Championships, and the marathon to win the coveted
Lones Wigger Trophy and title of "Ironman,"
began with the Conventional Position Championship at the Wa-Ke'-De Rifle Range in Bristol, IN.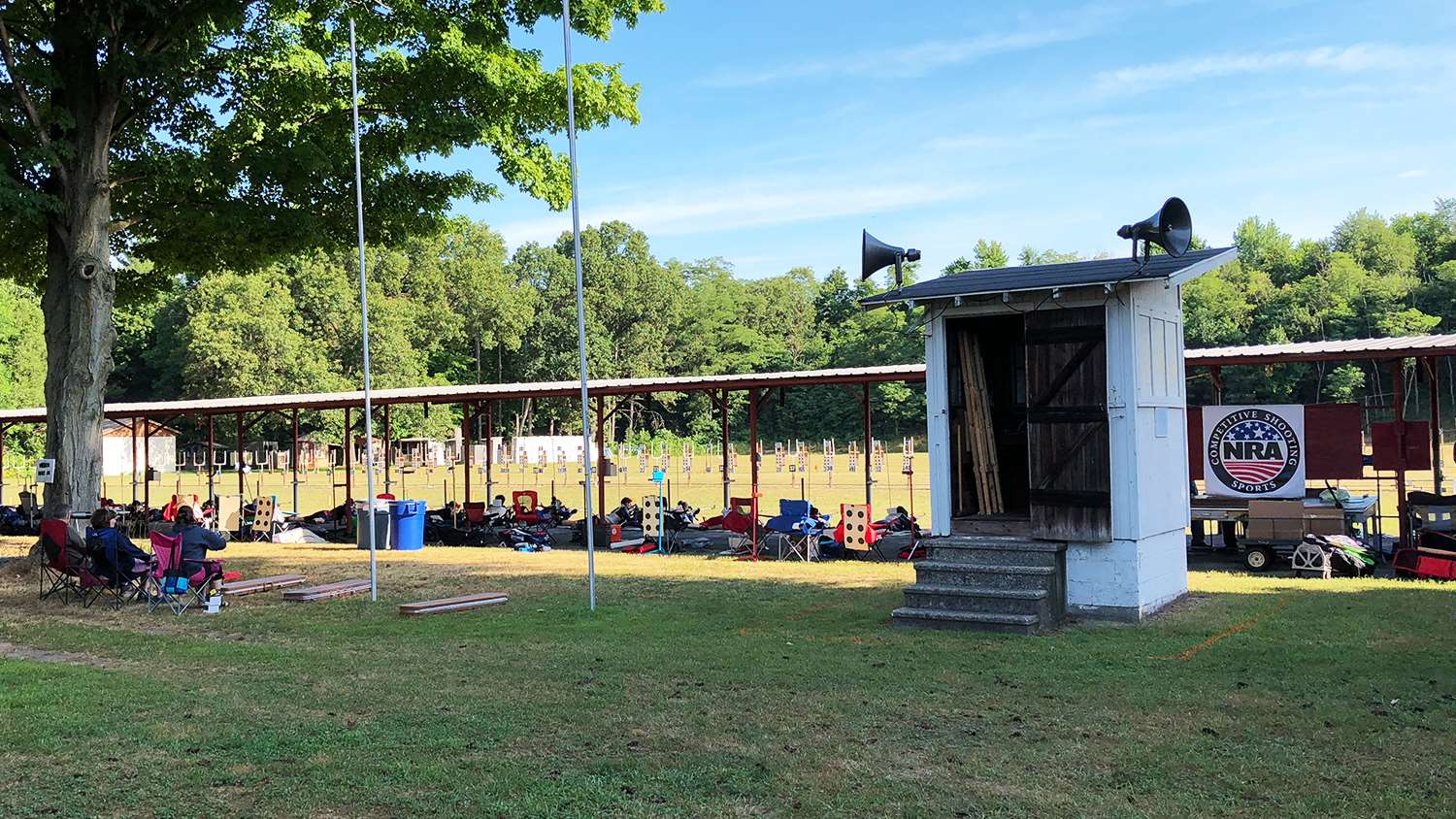 Daniel Martz, of Columbia, MO, won the prone stage of the Metallic Sight Championship with a 400-38X, the best of the 13 perfect score posted. West Virginia University's
Elizabeth Gratz
took the standing match, shooting a 394-17X. The final match of the day, kneeling, went to Marksman Jaden Thompson who posted a 398-23X—giving him an aggregate score of 1190-74X for the metallic sight championship and the William Krilling Trophy. It was quite an achievement as he outshot two Master class shooters for the win: Gratz, 1190-73X, and William Marciniak, 1190-66X. Thompson also picked up high civilian and intermediate junior laurels.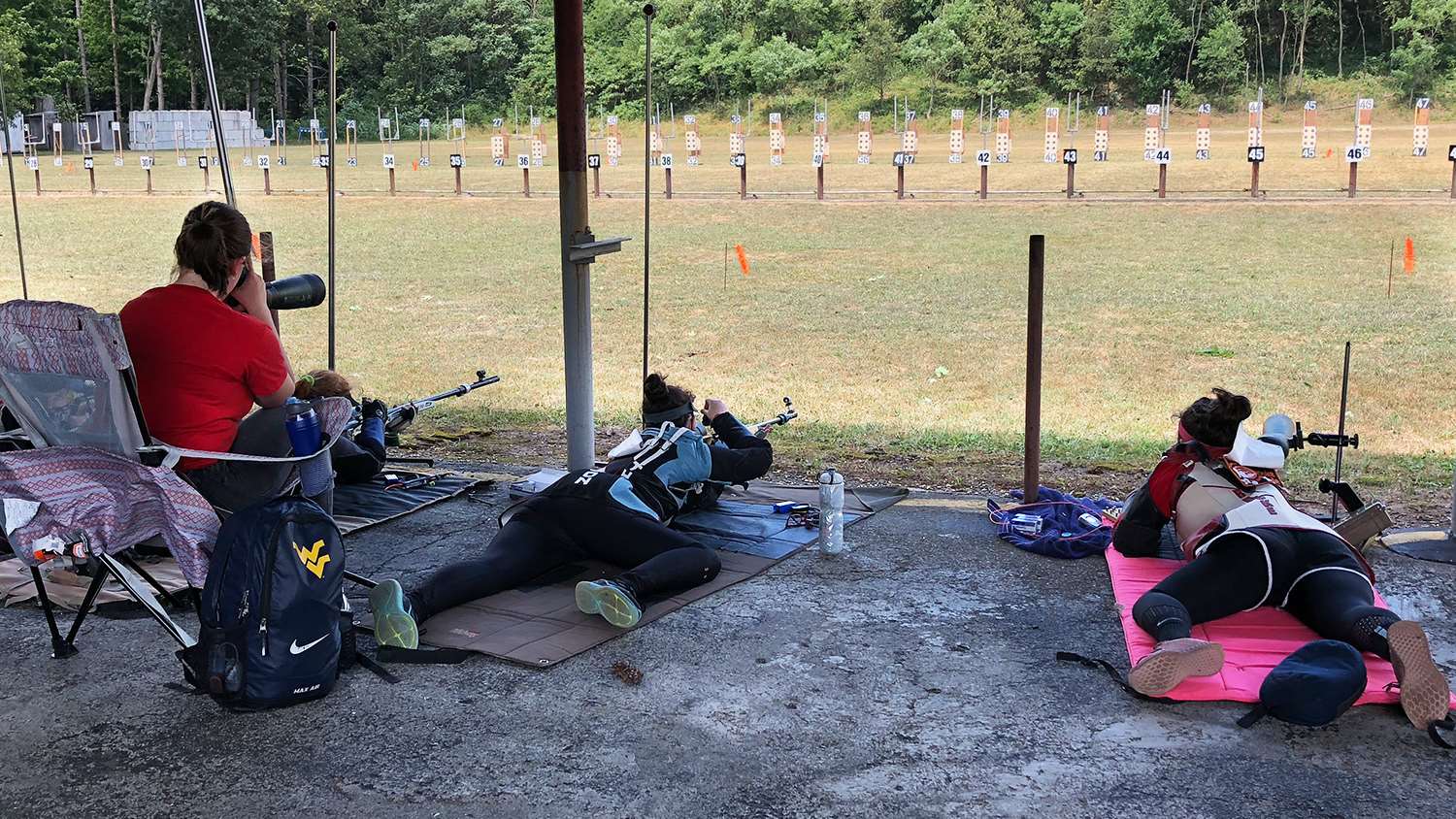 Mandy Otero was presented the Meister Trophy as senior champion, Mike O'Connor was the top intermediate senior, and Marciniak was collegiate champion. The George Alves Trophy went to junior shooter Richard Clark of Jackson, MI, while Katrina DeMerle was top sub junior.
Day two of the championship was any sights and Megan Hilbish of Emporia, KS, posted a 400-37X prone for the win in the first match. She continued, with a full head of steam, to win standing with a 397-24X on a tie breaker with Gratz who tied in integer score but only mustered 16 Xs. Clark broke Hilbish's stranglehold on any sight wins when he shot a 397-24X to win kneeling. Having quietly been below the radar all day, a consistent performance by Gratz saw her win the any sight and civilian titles with an 1193-68X, besting Clark, 1189-80X, who was also was high junior, and Lisette Grunwell Lacy, 1188-77X.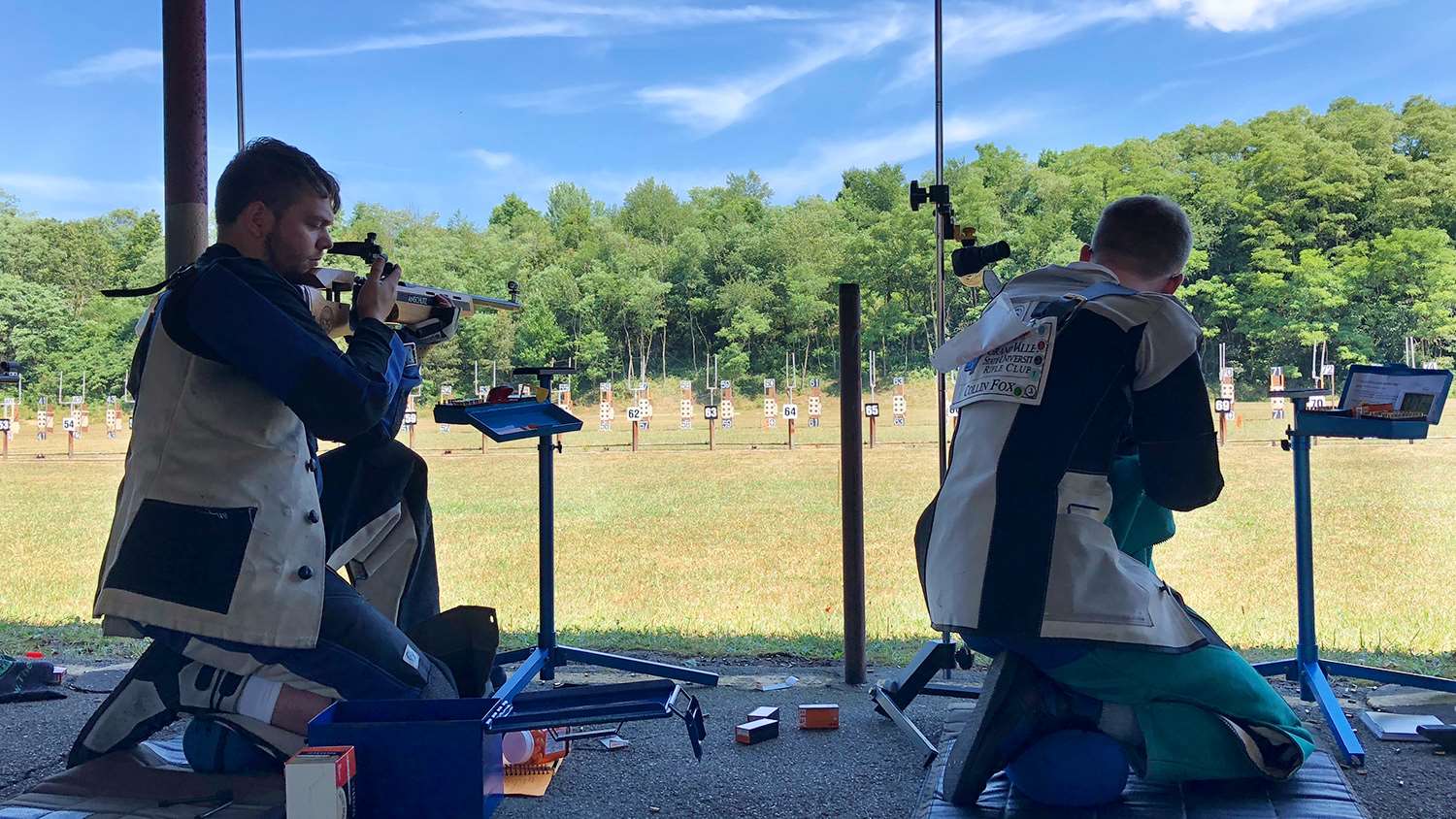 Otero, Marciniak, and DeMerle repeated as senior, collegiate, and sub junior winners. Paula Lambertz of Streamwood, IL, was the intermediate senior title winner. Thompson grabbed the intermediate junior win.
Gratz, with a score of 2383-141X, emerged as the conventional position and civilian champion. Thomson and Marciniak were locked at 2378 but Thompson had 142X, two more than Marciniak who earned the aggregate collegiate win.
Otero, O'Connor, Clark, Thompson, and DeMerle held on to category wins in senior, intermediate senior, junior, intermediate junior, and sub junior competition.
2018 NRA Conventional 3-Position Grand Aggregate Leaderboard


National Champion     Elizabeth Gratz, 2382-141X
Second Place              Jaden Thompson, 2378-141X
Third Place                 William Marcinak, 2378-140X
Fourth Place                Richard Clark, 2375-150X
Fifth Place                   Lisette Grunwell-Lacey, 2371-144X
Sixth Place                  Malori Brown, 2368-121X
Seventh Place              Megan Hilbish, 2364-130X
Eighth Place                Daniel Martz, 2360-139X
Ninth Place                 Rachel Engels, 2356-114X
Tenth Place                 Martina Gratz, 2353-104X
Day three of the National Smallbore Championships will mark the start of the National Metric Smallbore Rifle Position Championship. For the latest match coverage, check back with
SSUSA
often. For the most up to date results, please visit
competitor.nra.org/ChampionshipResultsSmallbore.aspx