by
posted on July 15, 2016
Support NRA Shooting Sports USA
DONATE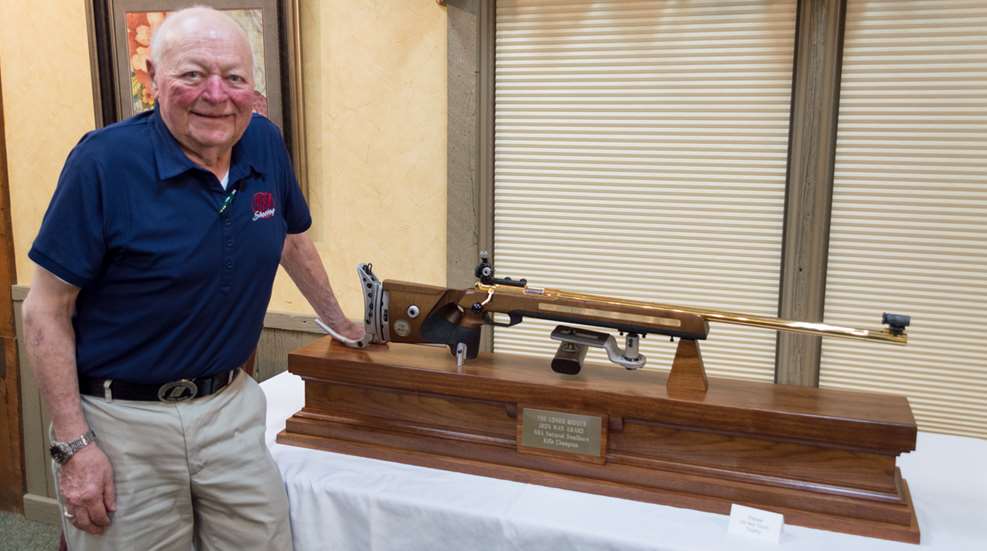 Above: Lones Wigger stands next to the new Lones Wigger Ironman Trophy. The trophy will be awarded to the highest individual score over all events at the National Smallbore Championships. Mr. Wigger's generous donation is greatly appreciated and the NRA is honored to be able to present this prestigious award in his name.
The name
Lones Wigger
needs little introduction if you read this website regularly, or opened any gun magazine during the
golden age
of international rifle shooting, and beyond. Mr. Wigger i
s the only athlete to win medals in all three Olympic rifle shooting disciplines—including gold in 1964 and 1972.


At the
2016 National Smallbore Conventional Prone Championship
awards ceremony, the National Rifle Association honored the five-time Olympian with a custom-made Montana Silversmiths Ironman belt buckle. The crowd gave Mr. Wigger a standing ovation during the surprise presentation.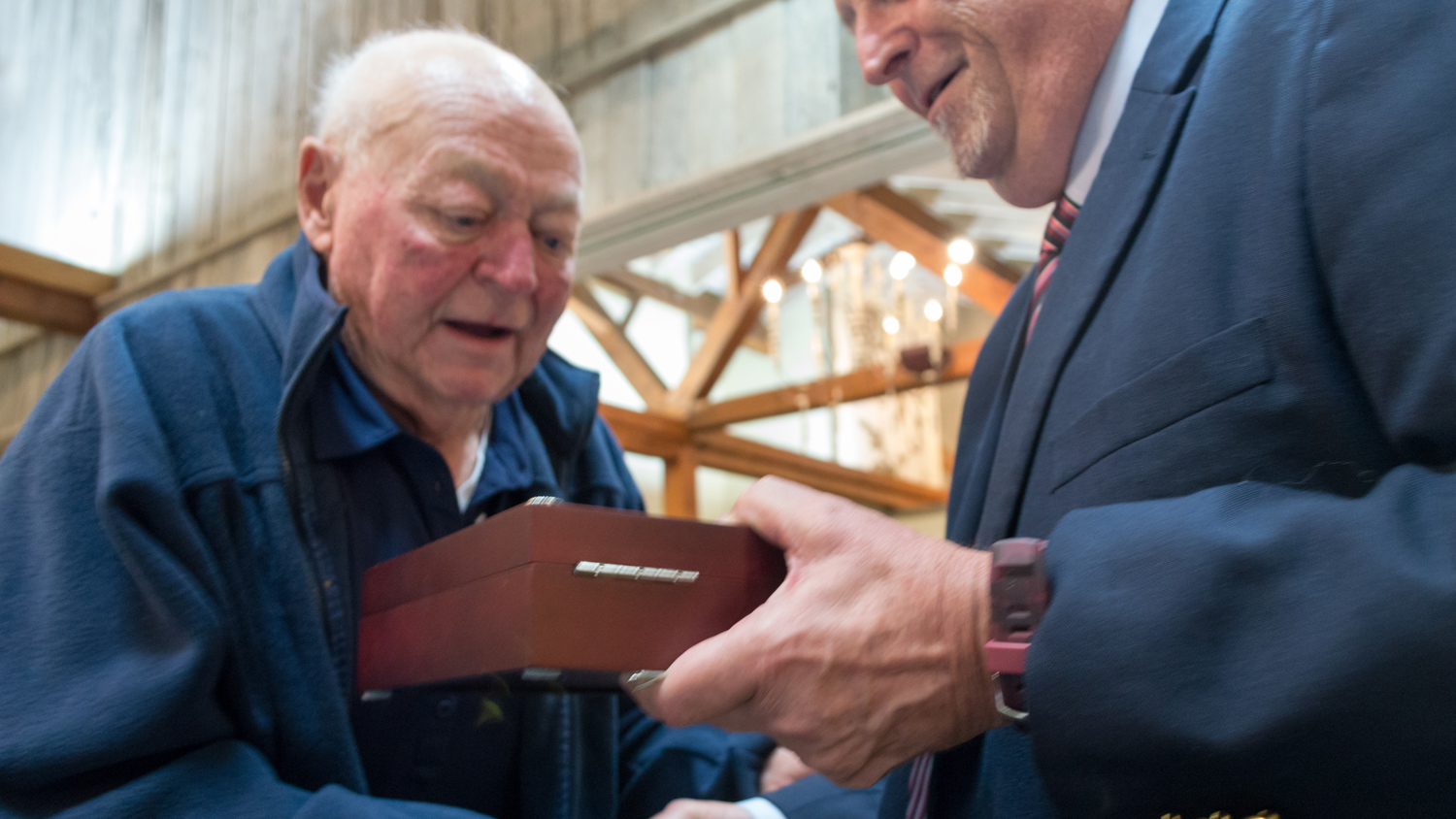 Before inviting Mr. Wigger to the stage to give him the Ironman belt buckle,
NRA's National Manager for Rifle Programs H.Q. Moody 
said a few words.
"There are very few people that have done as much as Lones Wigger has to advance competitive shooting in this country. Your dedication to the shooting sports, excellence in competition, and service to your country are unmatched. I am truly honored to present this to you, Wig."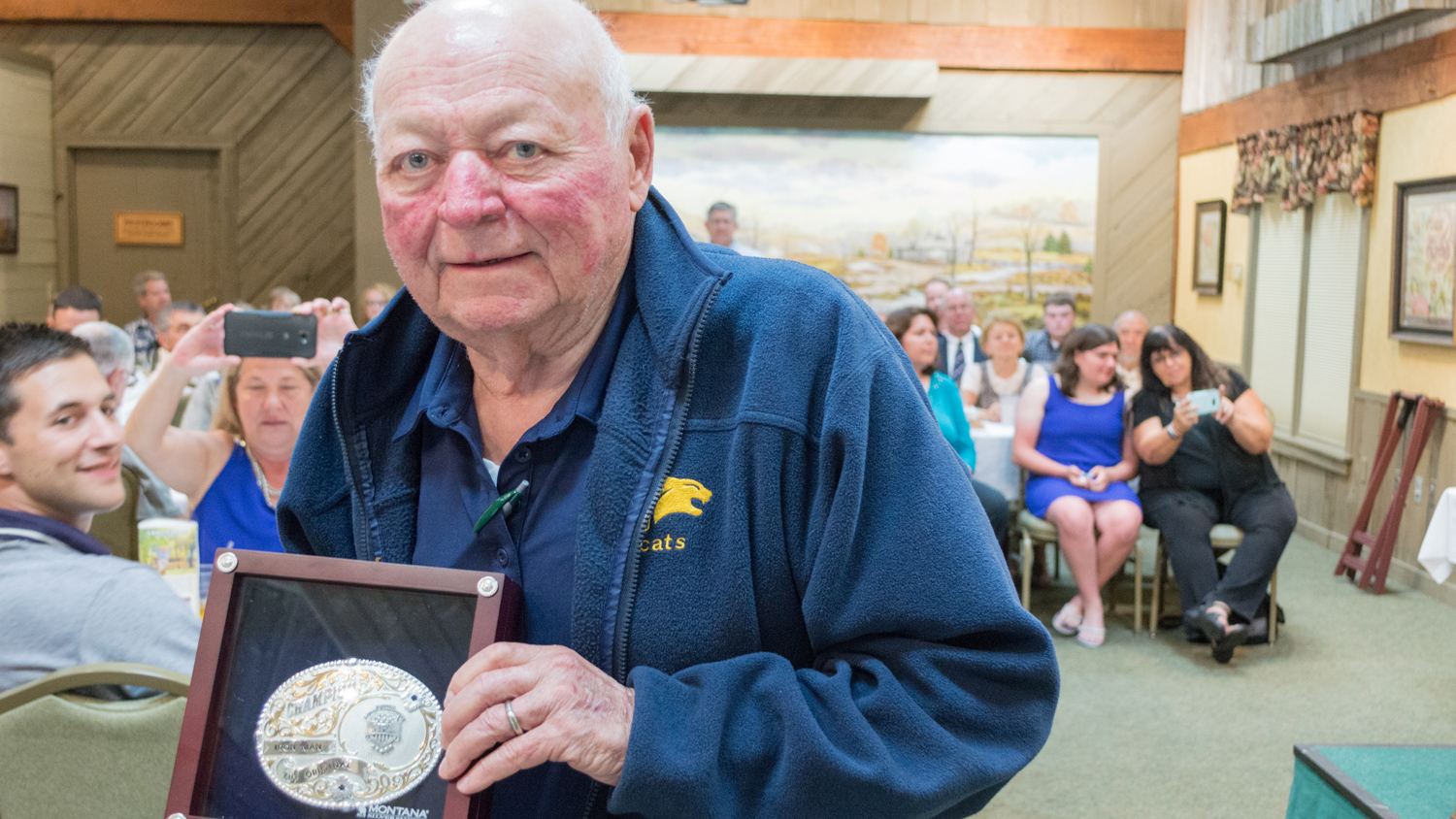 The Ironman belt buckle Mr. Wigger received is similar to the one that will be awarded to the inaugural Lones Wigger Ironman Trophy winner at the conclusion of the NRA National Smallbore Championships.
After receiving the award, Mr. Wigger addressed the crowd. "I'm coming back next year, stronger than ever!" he exclaimed. The crowd gave the shooting legend another well-deserved standing ovation.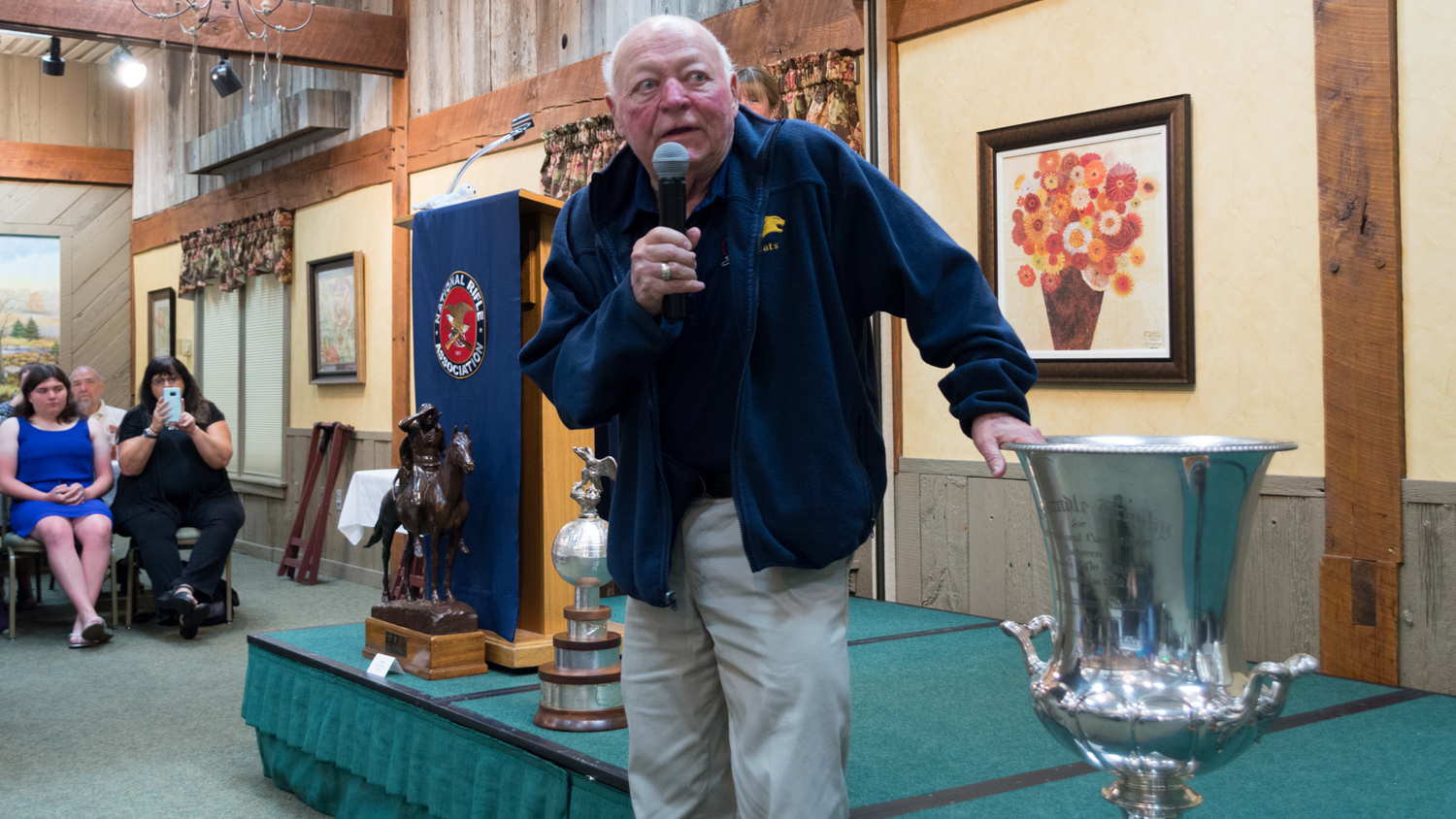 Lones Wigger is considered one of the greatest competitive rifle shooters ever produced in the United States. A short list of his accomplishments includes:
1964

—

50 meter Free Rifle Olympic Champion and World Record Holder

1964—50 meter Free Rifle 3x40 Olympic Champion 

1965—50 meter Prone Rifle Olympic Silver Medalist

1972—300 meter Free Rifle Olympic Champion

Member of 16 major U.S. international teams

22 World Championships

Seven Pan-American titles

18 Championship of the Americas titles

16 wins in the Council Internationale Sport du Militaire match

Over 108 international medals
In a March 1987 interview with Sports Illustrated magazine,
 Mr. Wigger 
discussed his philosophy of success and said, "In shooting, it's persistence that pays the biggest dividends—constant, steady practice, week in and week out, all year long. I truly believe that anyone can be a champion marksman if they work at it long and hard enough."