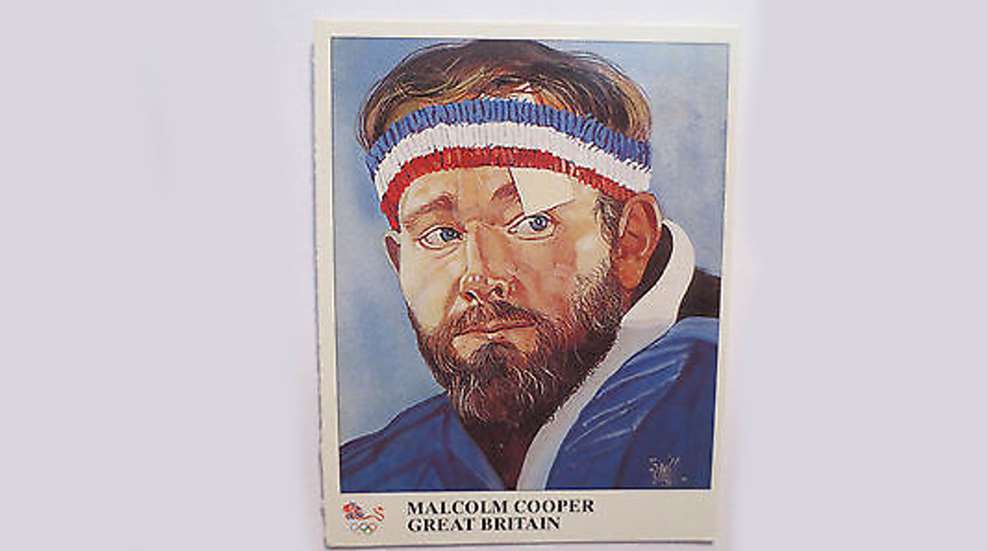 Editor's Note:
Great Britain's Malcolm Cooper won gold medals in the 1984 and 1988 Olympics in the smallbore three-position event. He is the only competitor ever to win this Olympic event twice, and only the twelfth shooter since 1896 to win two Olympic gold medals. He held or shared five world records at 300 meters. Mr. Cooper passed away in the U.K. on June 9, 2001. This is part one of a three-part series on the shooting legend.


Known to shooters as "Cooperman" for his super performances, Great Britain's Malcolm Cooper dominated international free rifle shooting for several years. In addition to his Olympic gold medals, he won several European and world championships and held four world records in 300 meters. 
InSights 
magazine talked with Cooper at the 1989 SHOT Show in Dallas, TX, where he was representing his company, 
Accuracy International
. [
Editor's Note:
 InSights
 magazine is now known as
NRA Family.
]

You started shooting position when you were 18?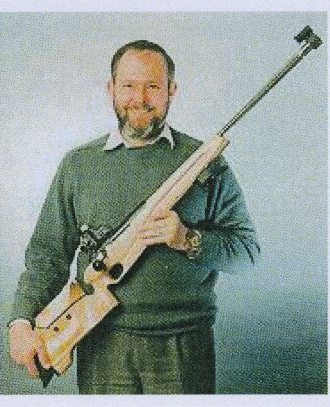 I didn't even know there was such a thing. I read an article about the 1968 Olympics in American Rifleman magazine about three-position shooting. Discovering something besides prone was a revelation. I borrowed a club rifle and started standing up during lunch hours to try it out.

Did you just teach yourself how to shoot standing?

I started with a Martini Mark II and found I wobbled all over the place. Coming from a prone-only background and not having any tuition [instruction], I simply tried to hold the rifle still. The business of keeping it still is something I tried to achieve from day one. Some coaches say that you must accept some movement but that's bull. You simply can't accept movement. My prone background made me believe I could hold the rifle still.

I dredged through old magazines and found a series of articles in Guns Review that included photographs of famous shooters of the day. They were from the late '50s—mostly of Russians. I adopted positions as described in the magazines. I trained every day and swam and ran as the articles suggested. I set my goal to make the 1972 Olympics. I started to fire 40 shots every day at lunchtime, standing with my Martini Mark II. I would go again in the evening.

In 1969 I found a group, the British Free Rifle Club, that specifically promoted three-position shooting. Before I could join I had to shoot a standard, 168 x 200 on one standing and one kneeling card at 25 yards. I made the club and that summer went to my first 50-meter three-position shoot. I shot a 991, or so, of 1200. The next shoot I had a 1050 and it was the end of the season.

What was next?

In 1971, I raised my averages and knew I would make the Olympic Team. So I changed my goal to achieve something in the Olympics, not just to be "up there somewhere." In 1971-1972, I trained every day and I was the fittest I've been in my life. At lunch I used the track and, under the guidance of a top British decathlete, I did circuit training.

How did you do in your first Olympics?

I finished 12th in 300 meters with an 1139, one point below my British national record, which was really not too bad. I had only had my own rifle one year. I finished 14th in smallbore, a little disappointing because I had peaked at the right time, but it was to be some years before I was psychologically ready.

What happened between 1972 and 1984, when you won your first Olympic gold medal?

I took 1973 off and really had post-competition depression. I went to the European Championships that year, but didn't care and didn't really do very well. I trained for the 1974 Worlds but had a disappointing performance overall, although I shot my best standing and learned from it. I made up my mind to train for 1976. I came to the United States to train for five weeks and went directly to Montreal for the Olympics. I was so knackered [tired] from training that I had nothing left to give. I've never approached a match that way since.
A shooter has to ask himself, "Am I wiling to make the commitment?"
After the 1976 Olympics I was going to quit shooting, buy a boat, and go to the Pacific. Then in 1977 the U.S. Army Marksmanship Unit gave a clinic in England.
Lones Wigger
and Bill Krilling, the Army coach, and Bob Alyward were there. Everyone on the American side really inspired me by openly encouraging us. In the evenings, the subject of shooting always came up. Wigger described the way he thought and prepared for matches. It wasn't anything new to me. In fact, it confirmed what I had worked out on my own. What I had thought for years was proved to be right. This was a breakthrough for me. My confidence went up in leaps and bounds. I went on to win two golds at the 1977 European Championships in .22 free rifle and in 300-meter free rifle. My 300-meter standing score equaled the world record.
The 1980 boycott was a big disappointment. I had won most of the matches in Europe that year. It made me angry, which is probably why I did so well in 1984. I also felt 1984 would be my last Olympics, so I really gave it my all.
What adjustments have you made since 1977?


Training breaks form an important part of my regime. I have found that if I don't train for two weeks, my form doesn't disappear. On the contrary, I am often better off when I restart. As soon as I feel my performance starting to slip, I immediately take a break and restart one or two weeks later at top level. In the past, if scores were going down, I aggravated the problem with more training. I would be in a slump, trying to get out of it, and not be able to. By taking a break at the start of a decline, or when I am having difficulty focusing attention on what it should be on, the dip in scores that used to inevitably follow didn't occur.
This only works if you are motivated and train a lot. If you are lazy and use this as an excuse, it won't work. I also caution juniors about using this technique since there are few shooters with enough years of intensive training under their belts to benefit from this. It takes some time before one can spot dips due to bad technique, as opposed to overtraining in the above sense.
How much did you train while getting ready for the 1988 Olympics?


As I've gotten older, I don't have the same energy. Also my business was more demanding through 1988. I generally would run three times a week, 2-1/2 to 3-1/2 miles in the morning and exercise for 15 minutes. I would go to work from 8:00 a.m. to 6:00 p.m. Then I would go to the range in the summer and put three to 3-1/2 hours in. Or I would shoot 25 meters at home. I did this regime the 12 months before the Olympics and shot 40,000 rounds. I generally shot 20 hours a week in training and I would shoot three weeks on and one week off. I also went to Australia for five weeks of training and spent about four weeks travelling and competing in major matches. This was much less than I did in 1984. I have never had full-time training. My training has never been perfect. I have always believed I could be a world beater with 12-18 months full-time training.
Why do you think you've succeeded with nothing, when the Russians and other Eastern bloc countries have had every advantage?


We always thought the
U.S. did quite well
, too! I've had to fight for all I have. I call it the "alley cat syndrome." We had no coaches and had to earn money for ammo and petrol. Now I am grant-aided, which is a result of a charity for athletes in Britain, formed by businessmen.
I don't believe any system is totally conducive to development. It is up to the individual. A shooter has to ask himself, "Am I willing to make the commitment?" When I saw that article on the Olympic shooting events in 1968, I decided I wanted to achieve something. I set my sights on the 1972 Olympic team. At the beginning of '72 I saw I would easily make the team, so I raised my goal and the result was coming close to world class scores.
A lot of shooters become world class but never make the break to winning. You've done what no one else has done. What's been your secret?


The secret is, there is no secret. After 1976, when shooting wasn't my whole life, I started to do better. This was a significant realization. Secondly, I realized that all my emphasis on the psychological training had been correct. As soon as I knew this, it was like a weight being lifted off my shoulders. I could stop trying and not getting there. A lot fell into place that year. Since then I have been refining technical things and the way I think. I also pay a lot more attention to tactical things and preparing for matches many months ahead. I thought about the Olympics in L.A. for years beforehand. I thought about the heat and the effect it was likely to have on my performance, on the accuracy of the ammo, etc. I actually went to Adelaide, Australia, in January that year because I knew it would be almost identical to L.A. I practiced my diet, fluid intake, everything.