by
posted on July 30, 2018
Support NRA Shooting Sports USA
DONATE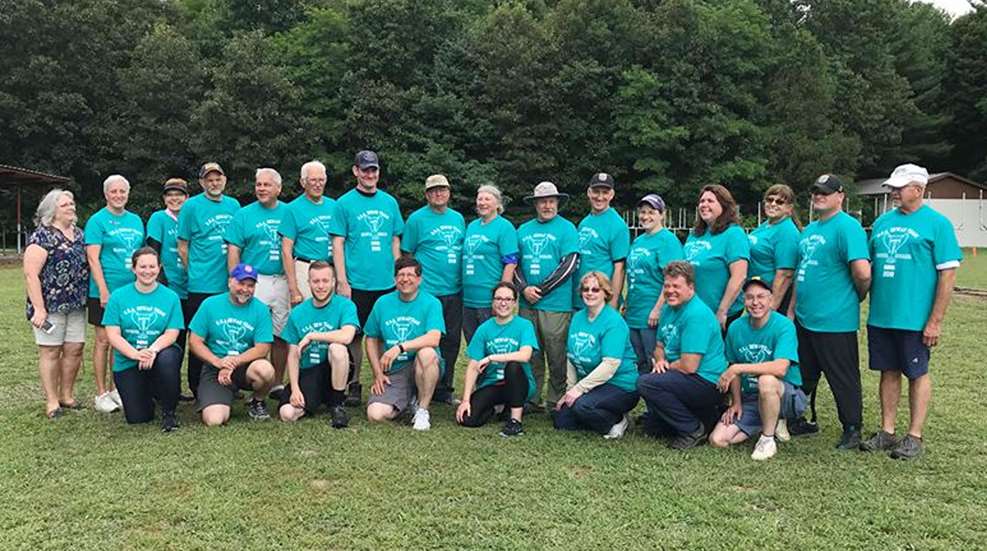 Above: The 2018 U.S. Dewar Team poses for a group photo.

Prone Conventional
The books closed on the 2018 National Smallbore Rifle Prone Conventional Championships with the thrilling conclusion of the Any Sight Championship. Reigning NRA High Power Rifle Long Range National Champion Kevin Nevius posted a perfect 2400 with 198Xs for the win.

The Meter Match was won by Eric Uptagrafft, who fired his third 400-40X of the tournament. It is worthy to note that he shot four cleans and dropped only two Xs over the four days on the very demanding target. Carlton Hardin, Howard Pitts, and Uptagrafft finished in that order in the Dewar Match after duking it out when each posted 36Xs. Pitts topped the field in the 100-yard match going clean with 34Xs.

It was a close finish in the daily aggregate. Uptagrafft, Hardin, Nevius, Wes Shumaker, and Lissette Grunwell Lacy all shot 1200s. Upatgrafft won the day by one X over Hardin, 104 to 103 with Nevius in third with 98X.

When the four days were totaled, Uptagrafft and his score of 4798-429X earned him the Conventional Individual Championship. The 2016 champion, Mark DelCotto with a score of 4797-383X was the runner-up. Noted gunsmith Howard Pitts took third place with 4797-383X.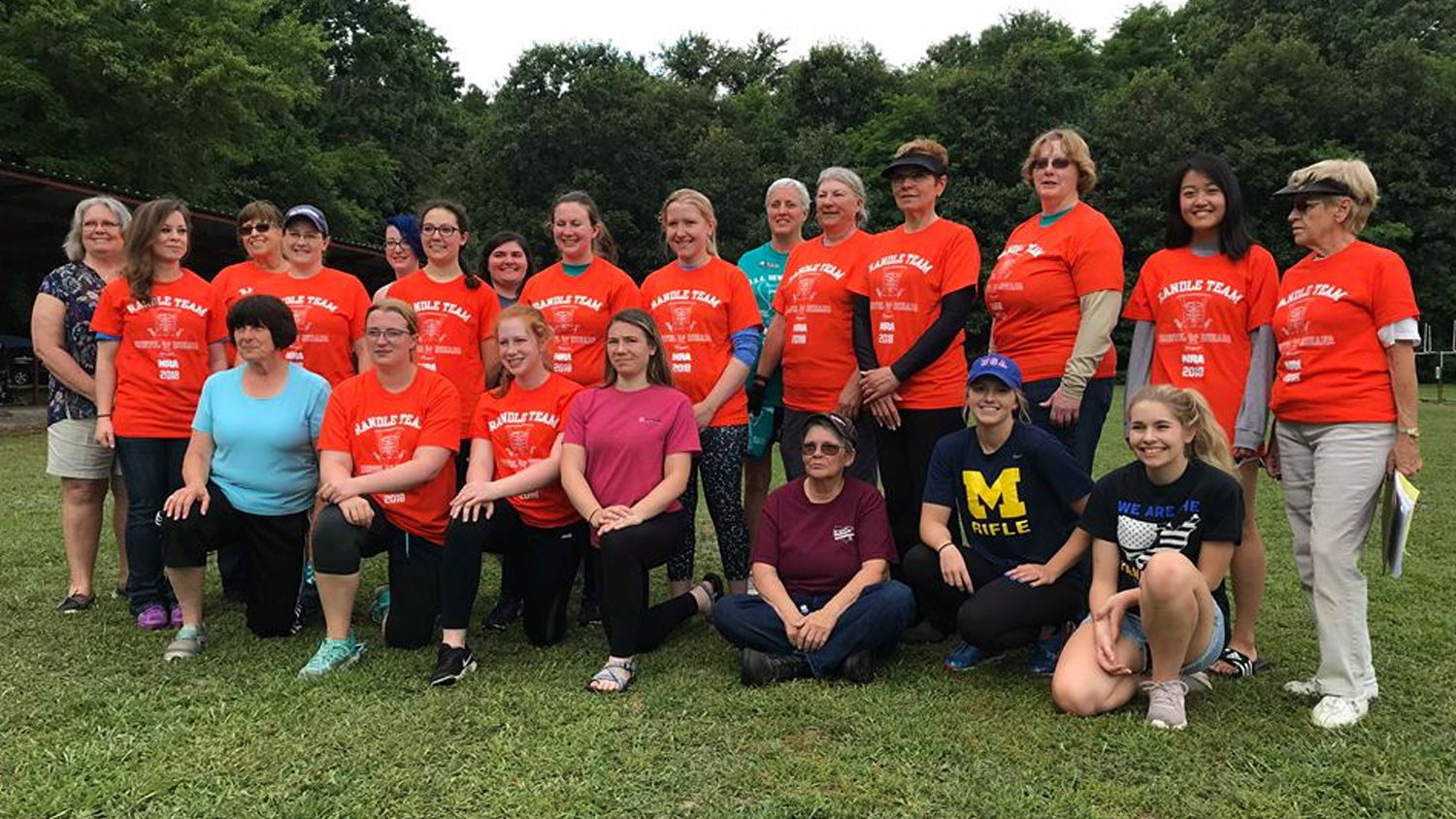 F-Class
In F-Class competition, David Pessall won the Meter event with 400-38X. Bret Solomon shot a 495-21X for the Dewar Match win, and Dave Cloft finished the day with a 396-20X for the 100-yard match win.

The daily aggregate went to Jim Murphy, who never won a match all day, but finished with two seconds and one third on his way to an 1186-87X win. The win gave him a commanding lead on the way to his Conventional F-Class crown score of 2374-146. Pessall was second based on his 2360-159X and Jeff Huehn scooped up third by shooting a 2358-137X

With the Conventional Championship in the rear view mirror, the competitors received new squadding assignments for the two-day 2018 National Smallbore Rifle Prone Metric Championships, which began with the metallic sight matches.

Metric Metallic Sights
The final phase of the 2018 National Smallbore Rifle Prone Championships opened with the metallic sight phase of the Metric Championships. The hard holders from the Conventional Championship were evident; as Mark DelCotto, Kevin Nevius, and Ron Wigger all shot 400s. DelCotto came out on top with 28Xs. Wigger shot 397 in 50 meters for the win. Eric Uptagrafft's 398-25X in the Dewar Match bested his next closest competitor by an impressive three points. Uptagrafft bulldozed on, taking the 100-yard match with a score of 395-25Xs, again several points ahead of the field. It was no surprise that he won the day with an 1184-71X. In second place was young Jaden Thompson with 1179-68X, followed by Nevius in third place with a score of 1177-66X.

F-Class shooter David Pessall outshot Willian Treder, Frank Holtzhauer, and Jeff Huehn for the 50 meter win posting a 400-37X. Pessall continued to dominate the field with his winning score of 398-33X in the Dewar Match. Jim Murphy shot a solid 398-22X to win at 100 yards. However, Pessall would not be denied the overall victory. His consistent performances added up to an 1195-99X for the daily win.

The 2018 Smallbore Nationals will end its nearly two-week run with the upcoming any sight competition and the awards banquet.

Photos by Elizabeth Harty


---
More 2018 NRA Smallbore Nationals coverage: