If "sight alignment, trigger control," runs like a river through your head as you prepare to fire that perfect match, you've got it all backwards according to top competitive pistol shooters.

Trigger control should be kind among your skills but is frequently placed behind sight alignment in importance—often to the detriment of your shooting scores.

Say What?
Let's start with the basics. By trigger control, all we are talking about is the way you pull the trigger rearward until—and just after—your pistol fires. It's one of the easiest concepts in the shooting sports to learn and understand, though it's often the most difficult to fully master.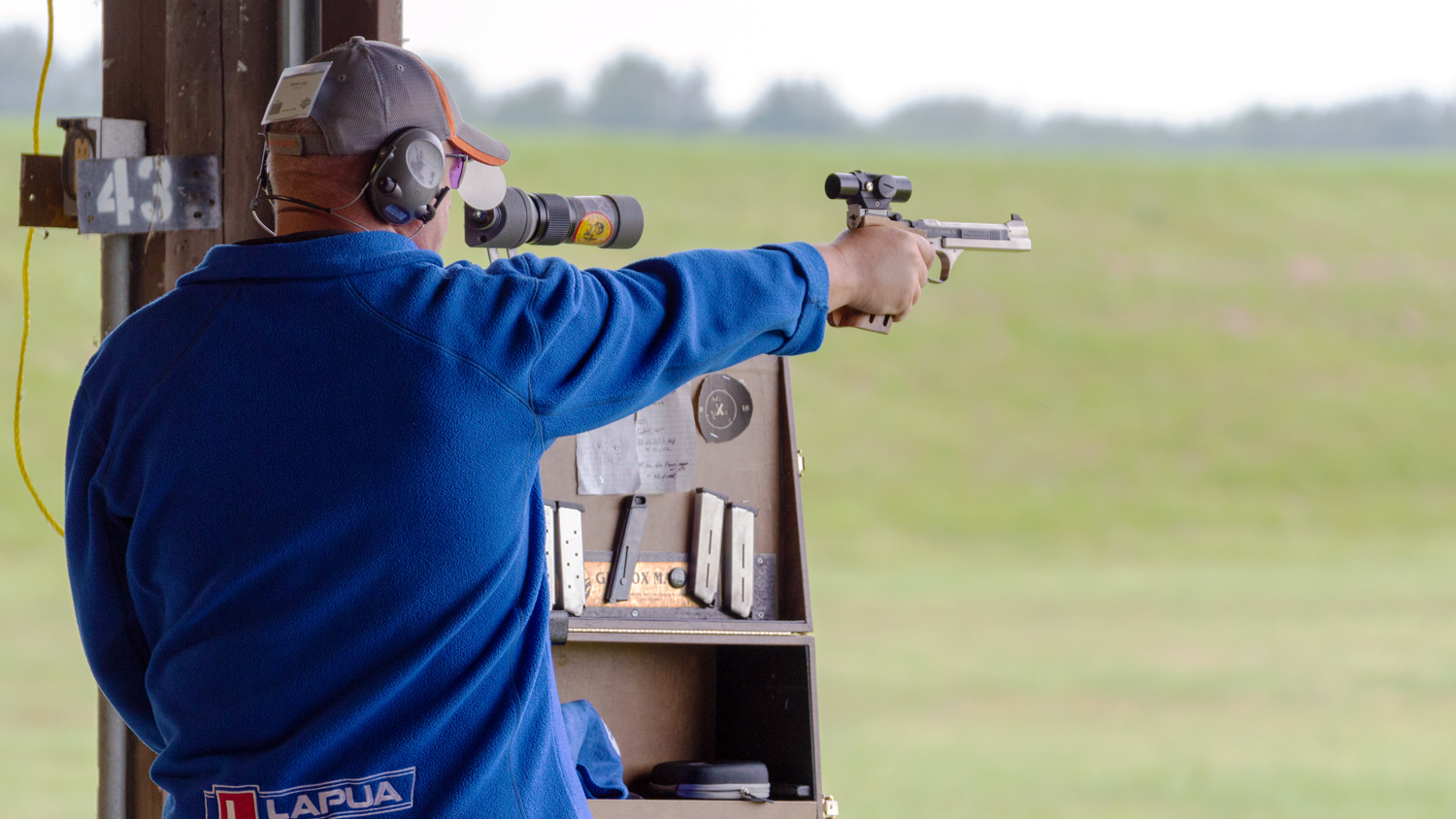 "Trigger control is the most important skill you can develop," said Brian Zins, a 12-time NRA National Pistol Champion, past Top Shot television show contender and former USMC Shooting Team member.

"All other shooting skills are pretty much useless without proper trigger technique," said Zins. He was originally a rifle shooter in the Marine Corps, but rapidly discovered that pistol shooting was his real talent.

Ten-time National Police Shooting Championship (NPSC) and two-time NRA National Pistol Championship winner Philip Hemphill agreed with Zins' assessment.

"You have to master quite a few different skills to be a good shooter, but I'd definitely put trigger control at the top of that list. If you can't get off a good shot, it doesn't matter how well you aligned your sights before pulling that trigger," said Hemphill.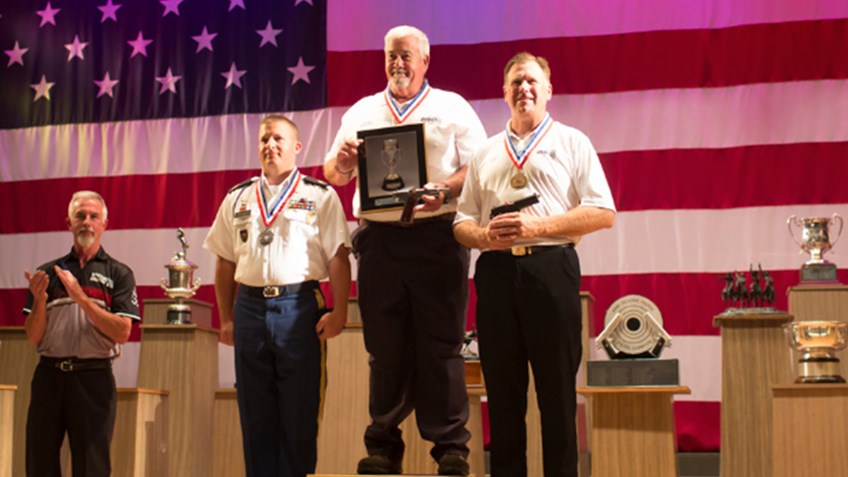 Zins takes his training—and teaching—seriously. He's currently the director of training at Point Blank Range in Matthews, NC. Teaching others how to shoot more proficiently helps him to develop in the process, said Zins, who says he even tries to train in his sleep.

"At night, especially during the off season, I'll envision shooting a perfect match right before I go to bed. When I can wake up still shooting, I know I'll be having a really good day on the range."

Trigger Pull 101
If you're sold on treating your pull as king of the hill, you may wonder how to tell the good from the bad from the downright ugly?

While there may be little agreement on what kind of trigger is best—thin, wide, smooth, serrated or any of a thousand other variables—top shooters concur almost to the letter with what you need to do with your trigger of choice.

"You need a smooth pull. That's the only secret there is to it," said Hemphill, who speaks with the authority of an expert on the subject.

"Once you start pulling that trigger, you don't want to let up. If you stop that movement, or slow it down, that's when you have a tendency to start dipping the barrel or pushing the gun unintentionally," said Hemphill.

He added that it takes quite a bit of self-discipline to get to this point. "This is definitely the most important step in becoming a good competitive shooter."

Zins was quick to offer remarkably similar advice.

"You have to keep that trigger moving at all costs. As long as you keep it moving you'll be okay. That constant movement on the trigger is crucial. Once you stop the rearward pressure on your trigger; that's when all sorts of bad things start to happen."

The top of Zins' list of sins for the average pistol shooter is something you've probably already guessed—thinking too much about sight alignment.

Making Friends With Sight Movement
Here's where the real fun begins. Learning to concentrate primarily on your trigger instead of your sights can be a bit unnerving at first. That front sight seems to leap around almost as much as it did when you first started shooting.

"Whenever I'm shooting, my sights are moving to some degree the entire time, but as long as I keep that trigger moving and my sights are on the target, I know my shot will break where I want it to," said Zins.

Confidence in shot placement comes with practice says Zins.

"You can hold perfect sight alignment all day long, but if you don't execute proper trigger control, it really doesn't matter—who knows where your shot will fall?"

Zins typically starts his trigger moving rearward before the sights are aligned.

"I'll actually use my trigger pull to align my sights," said Zins, who added that he shoots a long-roll trigger.

"I need that long, steady pull, that constant movement, to make everything work for me," Zins said. In the past, he has even gone so far as to have his armorer modify his air pistol to incorporate a long roll.

"It takes a lot of self discipline to watch your sights drifting ever so slightly. Your natural inclination is to try and wait until your sight picture is perfect and then squeeze off your shot, but that never works," said Hemphill.

"You have to be confident that your sights will be right by the time that your trigger releases the hammer. It takes quite a bit of practice to get to that point, but it's really amazing to see that your sights don't have to be precisely centered on the X-ring for you to score a 10."

On the other end of the trigger spectrum stands Hemphill. "I want all of my guns to incorporate a short action. For me that means that right after the cylinder of my revolver locks, the hammer will fall." Out-of-the-box guns generally have actions that are a tad long for his taste.

"You just have to carefully stone the back of the trigger to shorten it up. That can be a really tricky job, too. One swipe too many and the alignment is out of whack."

Dry firing also figures prominently in Hemphill's world.

"That's one of the best ways to improve your shooting. Shooting is all about eliminating those little mental mistakes that always seem to add up when you're out there competing. Either your nerves might get the best of you, or you might forget something and that throws you off. Practice is the only way to eliminate those kind of errors."

"You need to know how your trigger feels," said Zins. If there's a burr, if your trigger stop seems to be catching too soon or not soon enough, or if the pull feels too long, these are all factors that you need to be able to sense according to Zins.

"And that only comes with practice. Whether it's dry firing your pistol at night and visualizing yourself shooting a match or going to the range with a friend and helping each other with technique, you just have to do what you can."