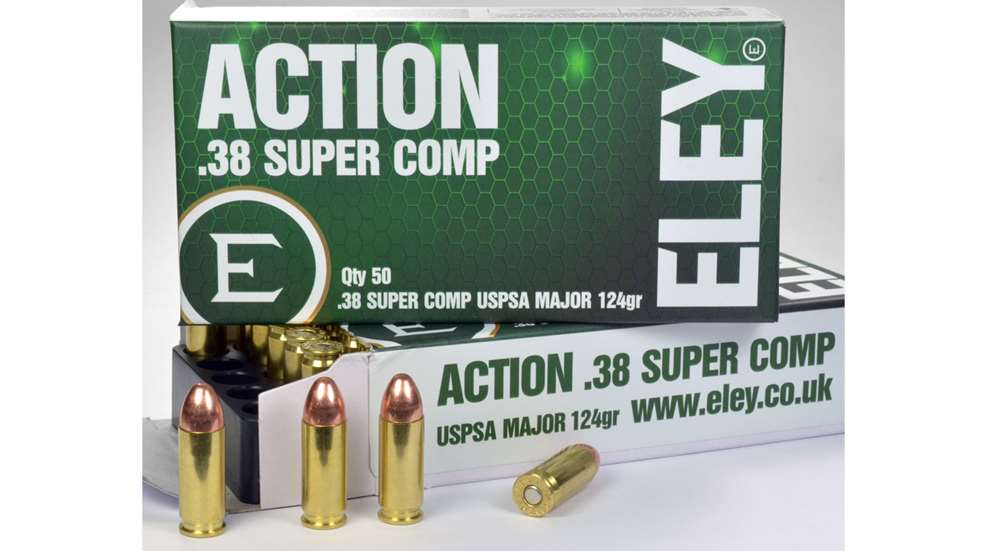 Eley has a new competition round for action sport shooters. Instead of it being a .22 LR rimfire for which they have earned a sterling reputation, this is a centerfire in the form of .38 Super Comp. This round is made for IPSC/USPSA shooters that makes major power factor and targets guns in Open Division that have compensators. (Learn more about power factor here.)
Eley describes their new ammunition this way:
"With Eley Action .38 Super Comp Major, IPSC and USPSA competing athletes can rest assured they have the safest .38 Super Comp Major round on the market. The round delivers reduced recoil for improved sight picture recovery, and its 'rimless' case loaded with a round nose copper metal jacketed 124-grain bullet offer superb reliability magazine stacking and feeding."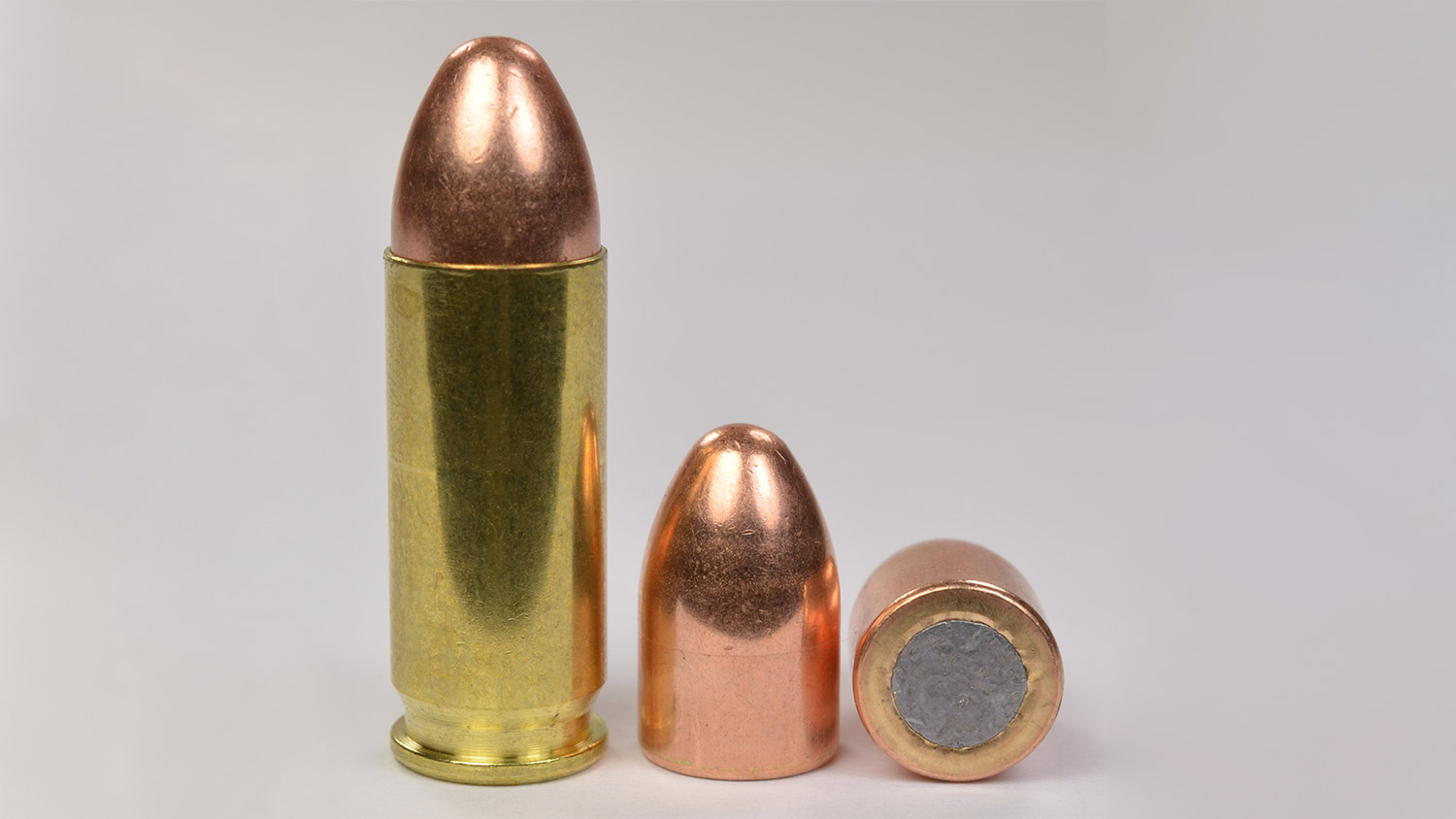 Eley emphasizes the Action .38 Super Comp is the safest round on the market. Dan Killough, of Killough Shooting Sports, says that this ammunition is loaded to be within the safe operating pressure of the .38 Super as prescribed by SAAMI and CIP—so shooters don't have to worry about it being over-pressure.
The round nose bullet means it will feed reliably in virtually every platform used in competition. The bullet is loaded to an overall length of 1.253 inch and varied by only 0.001 inch (based on five measured rounds, Lot No. 38SC0006). This should fit in all magazines and feed reliably. The maximum overall length for the .38 Super is 1.280 inch, but some double stack magazines, like my Para Ordnance, prefers them a bit shorter to fit reliably. I had no problems with the Eley ammunition in my gun—it fed and extracted perfectly.
This round is assembled with compensated guns in mind. My sample contained 10 grains of powder, which will provide a lot of gas for compensators to help reduce muzzle rise. The powder is cylindrical and looks a lot like my favorite powder for this bullet weight, Vihtavuori N105. My load with N105 was from 10 to 10.4 grains.
I don't know what powder they're using, but what matters is its weight. Compensators thrive on gas, and 10 grains is more than most powders require to make major power factor with this bullet weight. But that's good because more powder produces more gas and gas pressure to help reduce muzzle rise thanks to the compensator and Newton's third law of motion. Less muzzle rise means the gun stays flatter which helps get the sights back on target quickly.
Eley used proven Starline rimless .38 Super Comp cases in my sample to provide the most reliable feeding from double stack magazines. Original semi-rimmed .38 Super cases can cause feeding issues in some guns, but rimless cases eliminate that problem from the get-go.
I fired the Eley ammunition from a Para Ordnance wide body with a Caspian slide and a 5-inch Kart barrel. Accuracy was assessed at 25 yards with the gun in a Ransom Rest.


The STI DVC Open 2011 pistol was Eley's reference firearm. The STI has a 5.4-inch barrel. The ammunition made major PF easily in my 5-inch barrel. Average velocity was 1,387 fps for a 172 PF. The slowest bullet at 1,365 fps produced a 169 PF.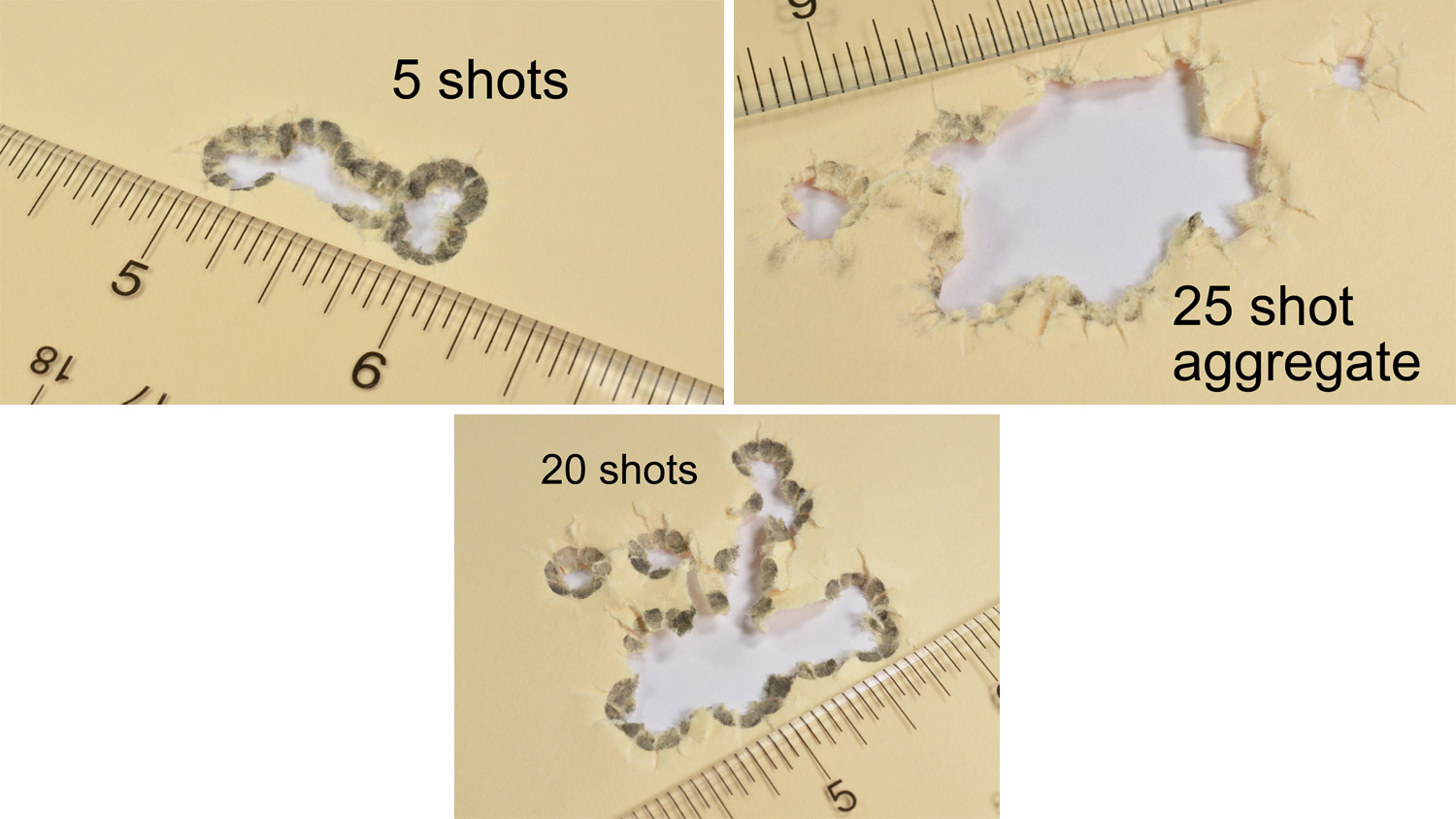 The average of five, 5-shot groups measured 1 inch. Five-shot groups can be a little misleading because they are such a small sample, so I had another target behind the 5-shot targets to collect the 25-shot aggregate group. It measured 2.15 inches. A separate 20-shot group measured 1.68 inches. This is very good and consistent accuracy.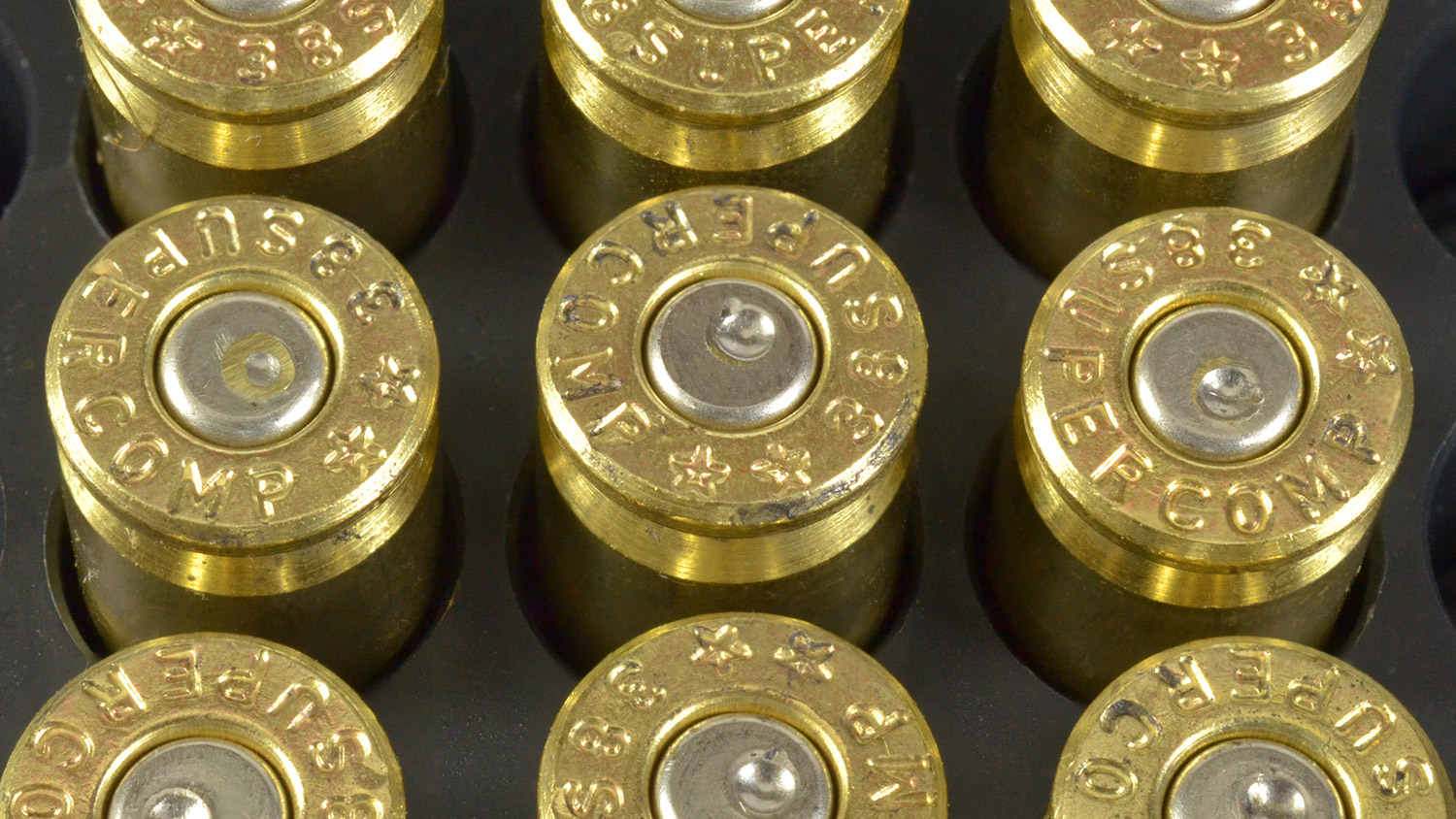 Eley's .38 Super Comp load looks like a winner. It's reliable, accurate and makes major PF with some room to spare. It should make major in most guns, but some barrels are a little slower than others so it's a good idea to check it in your gun. If your gun has a shorter barrel or popple holes that bleed off gas pressure, try it before you buy it by the case. If it is a little slower than you like, contact the folks at Killough Shooting Sports. They might have a lot number of ammunition that will produce a little more speed.
Open Division shooters are sure to wonder when/if Eley will come out with a similar load for 9 Major. Many Open shooters are using 9 Major, mostly for the lower cost of 9mm brass—some get it free as range pickups. Fifty-four percent of Open Division shooters at the 2018 USPSA Nationals used 9mm, the remainder used .38 Super Comp (41 percent) or .38 Super (4 percent). I asked Dan at Killough Shooting Sports about this. He says a 9 Major round is in the testing phase now for Eley, so stay tuned.
You can find Eley .38 Super Comp Action ammunition at Killough Shooting Sports in Winters, TX. The retail price for 50 rounds is $19.75. They offer a discount for large volume purchases. Email them at [email protected], or call 325-754-5771.
---
See more:
Rimless .38 Super Brass: Everything You Need To Know