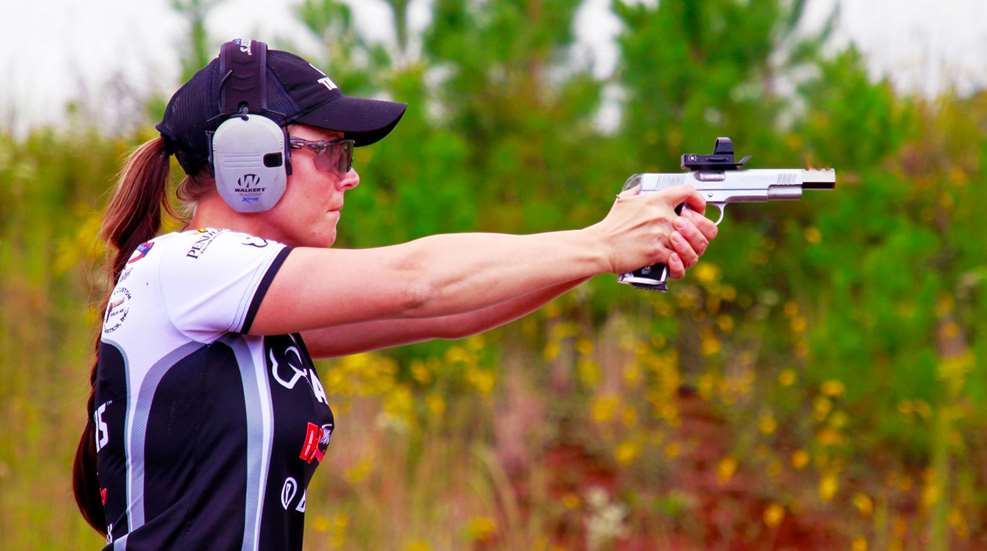 Hybrid holster manufacturer Crossbreed recently announced its sponsorship of pro shooter and multiple Bianchi Cup Women's Champion Jessie Harrison—one of the most accomplished female shooters of all time. Harrison is currently the Team Captain for the Taurus Shooting Team. In addition, she is a notable Second Amendment activist who has appeared on Fox News in the past to debunk myths about the shooting sports.
Not only the first woman shooter to earn Grand Master classification in USPSA, Harrison boasts numerous national and international wins, including at the aforementioned Bianchi Cup Action Pistol Championship, World Speed Shooting Championships (Steel Challenge) and multiple USPSA National Championships.
Harrison is excited to be joining the Crossbreed Holsters family.
"The support and commitment of good companies run by good people is everything to a professional shooter," said Harrison. "As a shooting sports competitor and vocal advocate of Second Amendment rights and practices, I am excited to have Crossbreed Holsters on my team both professionally and personally. Crossbreed's EDC holsters are tops in the industry for concealment and comfort, which is why they are my go-to daily carry holsters."
Follow Jessie Harrison on Instagram: @jessielharrison.
Learn more about Crossbreed Holsters.
---
See more:
Review: JP GMR-15 Match 9mm PCC