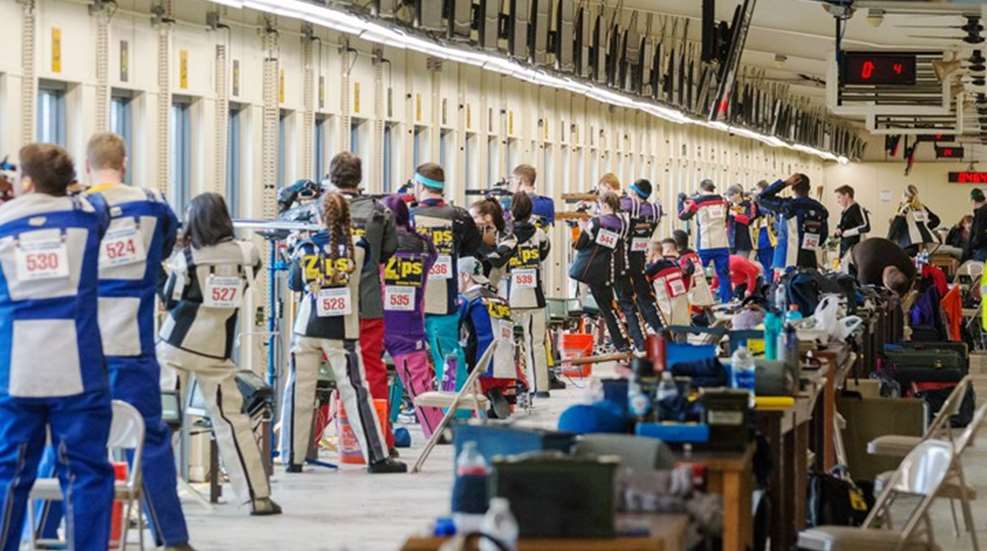 This week, the threat of coronavirus (COVID-19) forced the cancellation or postponement of major events across the country, including cherished institutions like the NCAA basketball tournament and even next month's NRA Annual Meeting in Nashville. The 2020 NRA Intercollegiate Championships, scheduled for March 14-22 at Fort Benning, GA, avoided cancellation after switching to a postal format on Monday, March 9, in the best interests of all involved. (UPDATE: The NRA Intercollegiate Championships were canceled on Friday, March 13.) Similarly, the NCAA Rifle Championships slated for March 13-14 in Kentucky were canceled on Thursday, March 12.
By cancelling team travel for the NRA Intercollegiate Pistol Championships and Rifle Club Championships and changing the format to a postal-type event, match officials were able to salvage national-level rifle and pistol competition for 2020. The official directive is for teams to practice and fire matches on their home ranges as they would have been fired at Fort Benning on an honor basis. Scores will be submitted electronically and tabulated at NRA headquarters. Awards will follow in the mail. Official announcements will be made swiftly, and all of the championship items that the student-athletes are accustomed to receiving each year at the match will be mailed to the coaches. More details are forthcoming, in the meantime stay tuned to SSUSA for match updates. 
As for the 2020 NCAA Rifle Championship to be held this weekend on the campus of the University of Kentucky in Lexington, it was one of many the organization was forced to cancel due to COVID-19. On Thursday, March 12, the NCAA shuttered all of its remaining winter and spring championships. Stacey Osburn, the NCAA director of communications released the following statement.
"Today, NCAA President Mark Emmert and the Board of Governors canceled the Division I men's and women's 2020 basketball tournaments, as well as all remaining winter and spring NCAA championships. This decision is based on the evolving COVID-19 public health threat, our ability to ensure the events do not contribute to spread of the pandemic, and the impracticality of hosting such events at any time during this academic year given ongoing decisions by other entities."
With 1,600 confirmed cases of coronavirus in the United States so far, a number which will almost certainly grow, we can expect health and government officials to continue to discourage large gatherings. At least for the near future, further disruption of the sports world is inevitable, including competitive shooting events. In addition to the NRA National Matches at Camp Atterbury, here at SSUSA we are keeping a close eye on the 2020 Olympic Games, which are currently scheduled for July and August in Tokyo, Japan.
Be sure to subscribe to the free SSUSA Insider newsletter for the latest competitive shooting updates. Read the monthly digital magazine here.