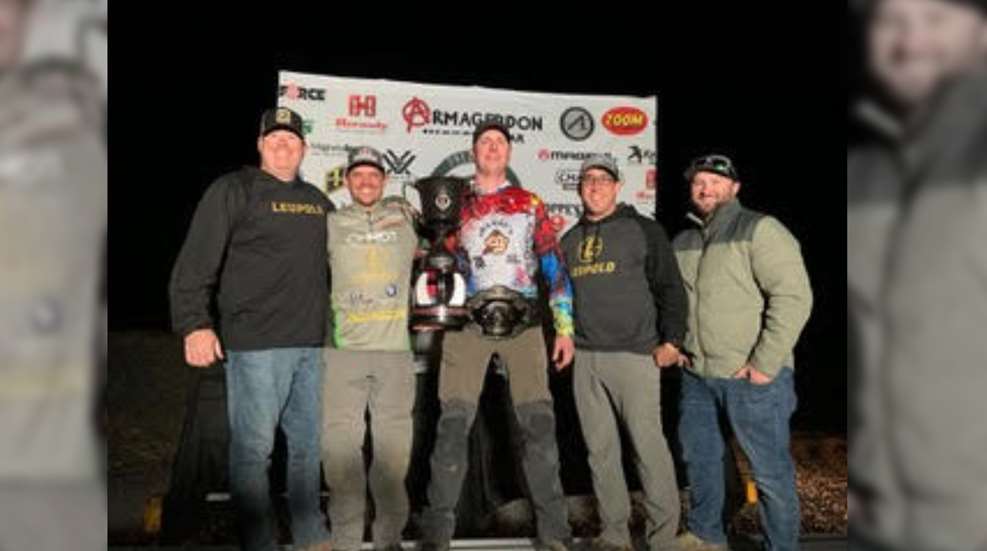 At the 2021 Precision Rifle Series Armageddon Gear (AG) Cup, held December 10-12 at the K&M Training Facility in Finger, Tenn., pro shooter Chad Heckler secured the AG Cup title. Heckler's final time was 818.85, earning him 88.3 match points.
From the AG Cup Facebook page:
"Chad Heckler walked away with a fat check for $30,000 payout, while Austin Buschman carried away a $7,000 check for second overall and Jason Greene rounded out the podium with a $3,000 check."
The 2021 AG Cup hosted 36 of the world's best precision-rifle shooters competing for the season's top trophies and a chance at the $75,000 cash purse. Participants qualified based on performance throughout the 2021 PRS season.
With 20 stages contested over three days of competition, plus a $1,000 bounty per stage and $30,000 for the AG Cup winner, attendees were in for a treat. Out of the 36-person field, 21 shooters advanced to day two, with only 15 progressing to day three.
Profiled in the Shooting Sports USA Range Bag column in October 2021, Allison Zane went home with $4,000 after winning four stages at the 2021 AG Cup. Her final score of 1489.09 in the elimination match was the second-highest score posted. Additionally, Zane's finale score of 736.91 placed her seventh in the overall rankings, as well as garnering her High Lady and High Junior honors.
Here's another takeaway from this year's AG Cup: With six in attendance at the match, Team Leupold shooters combined to earn $41,000 of the approximately $75,000 in cash payouts available at the invitation-only tournament. In addition, for the finale on day three Team Leupold fielded three shooters, including Heckler and fourth-place finisher Francis Colon.
Match winner Heckler was using Leupold's Mark 5HD riflescope with the new PR2-MIL reticle at the 2021 AG Cup. He gave high praise to his Leupold gear for giving him an edge at the match.
"This is the culmination of an unbelievable year, and I couldn't have done it without the incredible support Leupold has put behind me. Leupold products are all about performance, and that's helped me compete at the elite level that events like the AG Cup demand."
Below is the prize payment breakdown for the 2021 AG Cup.
DAY 1 COMPETITION STAGE WINNERS
Allison Zane, $2,000
Francis Colon, $4,000
Chris Opfer, $1,000
Austin Buschman, $1,000
Matt Alwine, $1,000
Keith Baker, $1,000

DAY 2 COMPETITION STAGE WINNERS
Francis Colon, $5,000
Matt Alwine, $1,000
Chad Heckler, $1,000
Greg Bell, $1,000
Steve Eames, $1,000
Allison Zane, $1,000
Austin Buschman, $1,000
Derek Webster, $1,000
Aaron Hipp, $2,000
Matt Caruso, $1,000

DAY 3 AG CUP FINALE
Allison Zane, $1,000
Keith Baker, $1,000
Justin Watts, $3,000
Dave Preston, $1,000
Austin Orgain, $1,000
Jason Green, $1,000.00
Austin Buschman, $1,000
Morgun King, $1,000

View the full results of the match at the Practiscore website.
The AG Cup match staff are already getting ready for next year.
"We are already preparing for the 2022 AG Cup and are excited to see how the AG Cup Series brings it all together, but for now we celebrate Chad Heckler and the other 35 competitors for their awesome accomplishment to compete in the 2021 AG Cup!"
---
Read more:
Armageddon Gear: Made in the USA