by
posted on August 4, 2021
Support NRA Shooting Sports USA
DONATE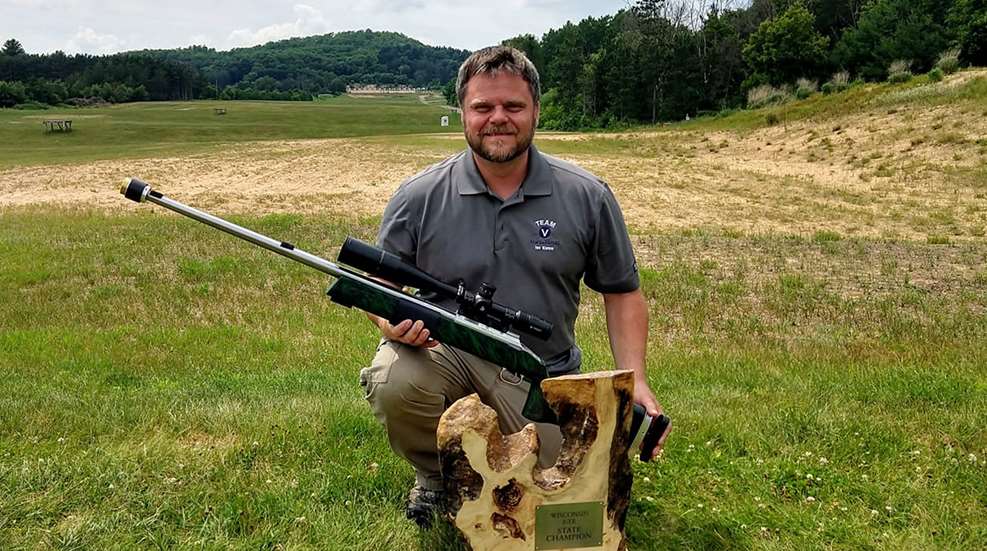 At the conclusion of last month's NRA F-Class Long-Range Target Rifle Nationals at Camp Atterbury, Ian Klemm was crowned the 2021 match champion with a score of 1571-65X. The match was held July 27-30 as part of the inaugural NRA National Matches at Camp Atterbury, which is located about 37 miles south of Indianapolis near Edinburgh, Ind. (Note: The above photo is Klemm after winning the 2020 Wisconsin F-Class T/R State Championship.)
Classified as a High Master competitor, Klemm previously won the NRA F-Class Long-Range T/R Championship in 2017, 2018 and 2020.
Hailing from Alexandria, Va., Klemm's score of 1571-65X was seven points ahead of the runner-up, Matthew Schwartekopf of Waddell, Az., with 1565-54X. In third place was Carl J. Matthews of Houston, Tex., with 1560-55X.
As for the special award winners, Carl Matthews's score also garnered him the High Senior title. High Woman went to Jennifer Bondurant of Sinton, Tex., with a score of 1537-43X. And the High Grand Senior award was taken by Daniel J. Pohlabel of Englewood, Ohio, with 1549-35X.
See the top 10 shooters in the 2021 F-Class Long-Range Target Rifle grand aggregate listed below:
Ian Klemm, 1571-65X
Matthew Schwartekopf, 1564-54X
Carl Matthews, 1560-55X
Luke Ramsey, 1559-48X
Paul Phillips, 1558-49X
Jason Peel, 1554-54X
Drew Rutherford, 1553-53X
SGT Brian Harder, 1553-45X
Brad Sauve, 1552-51X
Lucy Dale, 1551-45X

Right now at Camp Atterbury the 2021 NRA Fullbore Nationals are underway, which will conclude on Saturday, August 7. Subscribe to the free Insider newsletter for the latest updates.
Lead photo courtesy of Capstone Precision Group.
---
Read more:
Tod Hendricks Wins 2021 NRA F-Class Open National Championship