by
posted on August 2, 2021
Support NRA Shooting Sports USA
DONATE
With a final score of 1591-89X, Tod S. Hendricks of Anacortes, Wash., is the 2021 NRA F-Class Open Long-Range grand aggregate winner. The match was held July 27-30 at Camp Atterbury, Ind., the new home of the NRA National Matches.
Classified as a High Master, Hendricks topped the match runner-up, Keith Glasscock of Lake Stevens, Wash., by four points: 1591-89X to 1587-79X. Finishing in third place was Jason Pagan of Owensboro, Ky., with 1587-71X.
As for the special awards, High Junior and High Woman honors went to Madison Bramley of Mesa, Az., with 1585-72X. The High Senior award was taken by Bret Solomon of Monroe, Mich., with 1583-79X. In addition, James Bauer of Pewaukee, Wis., secured the High Grand Senior title with 1581-83X.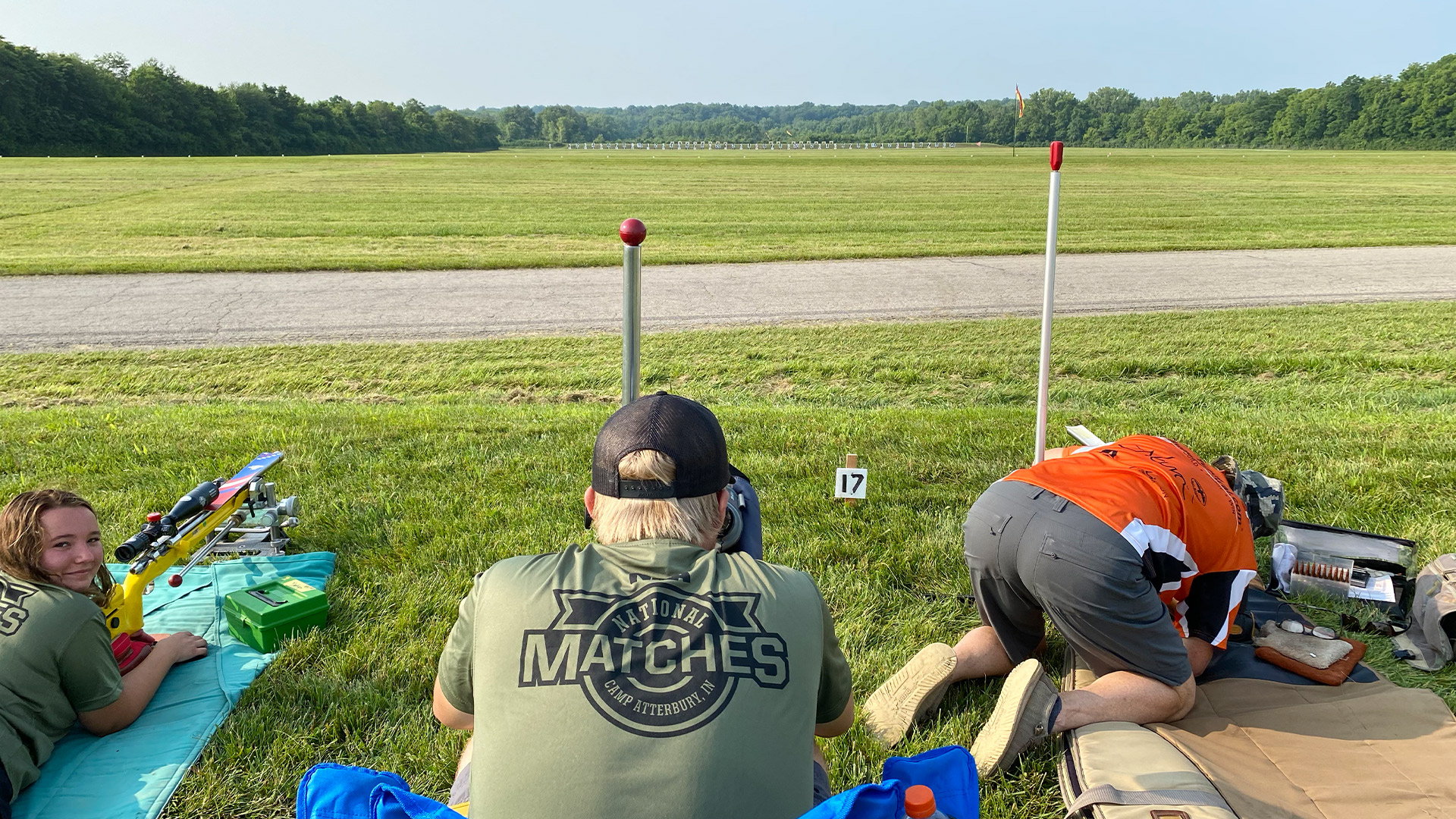 Below are the 2021 F-Class Long Range Open grand aggregate top 10 shooters. All of them are classified as High Masters, save for eighth-place finisher Craig Burlette, who is a Master-class shooter.
Tod Hendricks, 1591-89X
Keith Glasscock, 1587-79X
Jason Pagan, 1587-71X
William Kolodziej, 1586-78X
Madison Bramley, 1585-72X
Bret Solomon, 1583-79X
James Laney, 1582-80X
Craig Burlette, 1582-68X
James Bauer, 1581-83X
Dwayne Dragoo, 1581-75X

Here is what Hendricks said about his victory during an interview with AccurateShooter.com:
"The heat and humidity were very challenging, but everyone had to deal with that. I struggled a bit on the first two relays on day one, actually shooting an eight due to a mental mistake on relay one. Both those relays were cleanable and I dropped six points. Being able to refocus myself and only drop three points in the last six relays is something that I will forever use as a mental tool. I've been close to winning a few big matches. I never felt like I choked at the end, but after a while you start to question yourself a little. Of course, this win got that monkey off my back.

I'd like to thank my sponsors—Lapua, Brux barrels, Borden Accuracy and Kahles, as well as my teammates on Team LBB—they were pulling for me and I felt it. Shout out to X-Ring Rifle Stocks—the owner Jason and I developed a new F-Open stock a couple years ago. He's a smart, hardworking guy who took the time to listen to a few unconventional ideas."
You can view the full results of the 2021 F-Class Open Nationals here.
Next up at Camp Atterbury and the 2021 NRA National Matches are the Fullbore Nationals, which began Sunday, August 1 and will continue until Saturday, August 7.
Lead photo by Cole McCulloch.
---
Read more:
Kevin Nevius Wins 2021 NRA Smallbore Rifle Prone Nationals