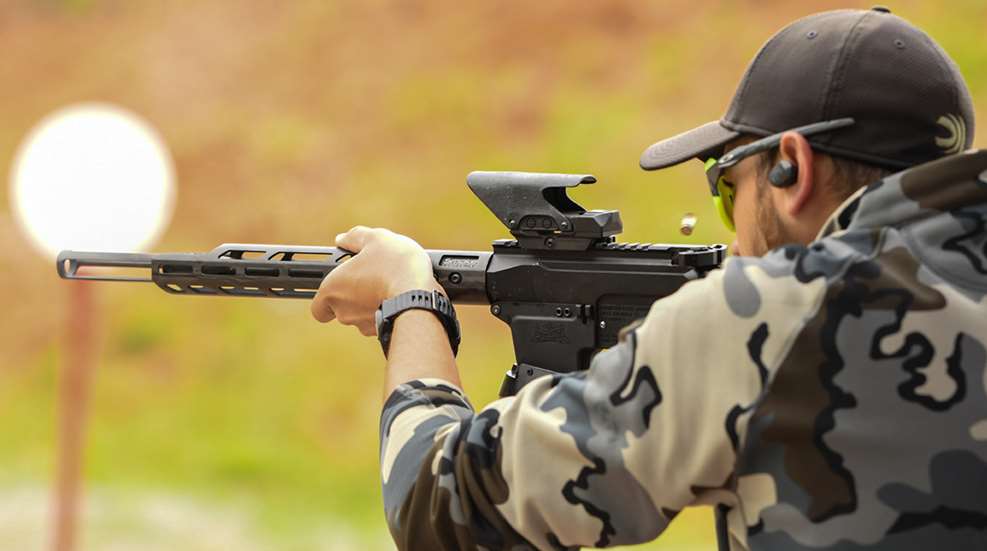 This year's World Speed Shooting Championships (WSSC) were held once again at the CMP Marksmanship Park in Talladega, Ala., from Wednesday, April 14 to Sunday, April 18. With 249 competitors shooting 637 guns, this year's attendance increased over the 2020 championships which had 243 shooters and 632 guns. However, 2019 still ranks as the biggest match with 270 competitors and 645 guns, but considering the COVID concerns in 2020 and this year's ammunition challenges, I'd say that the WSSC is alive and thriving.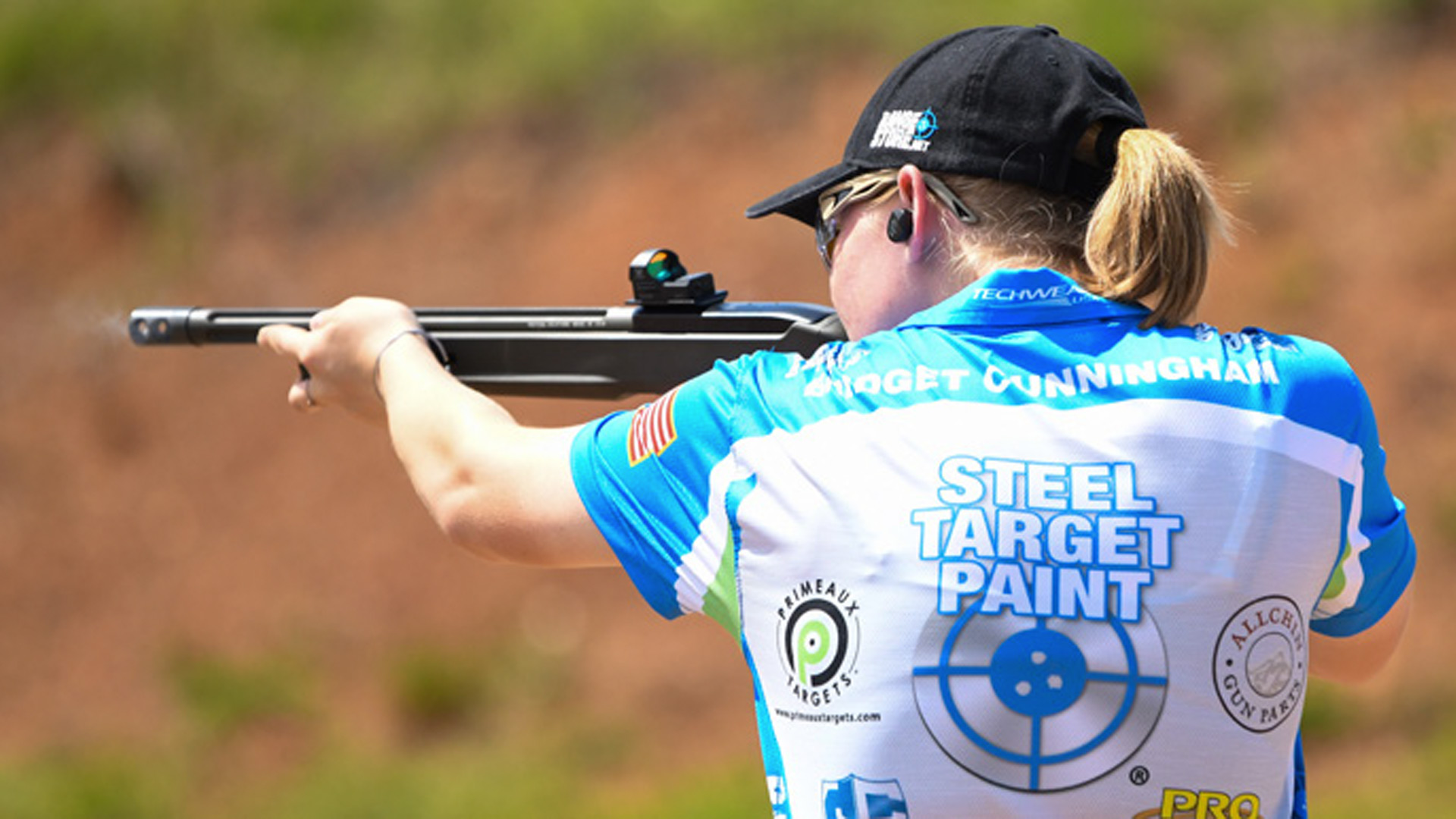 This year's match followed the recent trend where the three most popular divisions—Rimfire Rifle Open, Rimfire Pistol Open and Pistol Caliber Carbine Open—accounted for over 55 percent of the entries. Shooters like to hit targets, so it's not surprising that all of these divisions have optics and are either rimfire, rifle or both. But let's not forget about centerfire, where the sport originated. The centerfire divisions accounted for over 25 percent of the entries, with the Open division having the most at 49 (7.67 percent).
Prior to the match, there was speculation on whether the fastest time from last year, a 56.57 score by Chris Barrett in Rimfire Rifle Open would be broken. Well, the speculation is over, as that time was broken with a 53.97 time by Grant Kunkel in Rimfire Rifle Irons. Those 2.6 seconds are 4.5-percent faster, and anyone who's shot this sport knows that 2.6 seconds can feel like an eternity. It was also a match record for Rimfire Rifle Irons, and three other match records were also set in Rimfire Pistol Irons, Rimfire Pistol Open and Rimfire Rifle Irons. Last year, there were 37 stage records set—35 percent of the stages. Oddly enough, this year there were exactly 37 stage records set—I don't think anyone could have guessed that.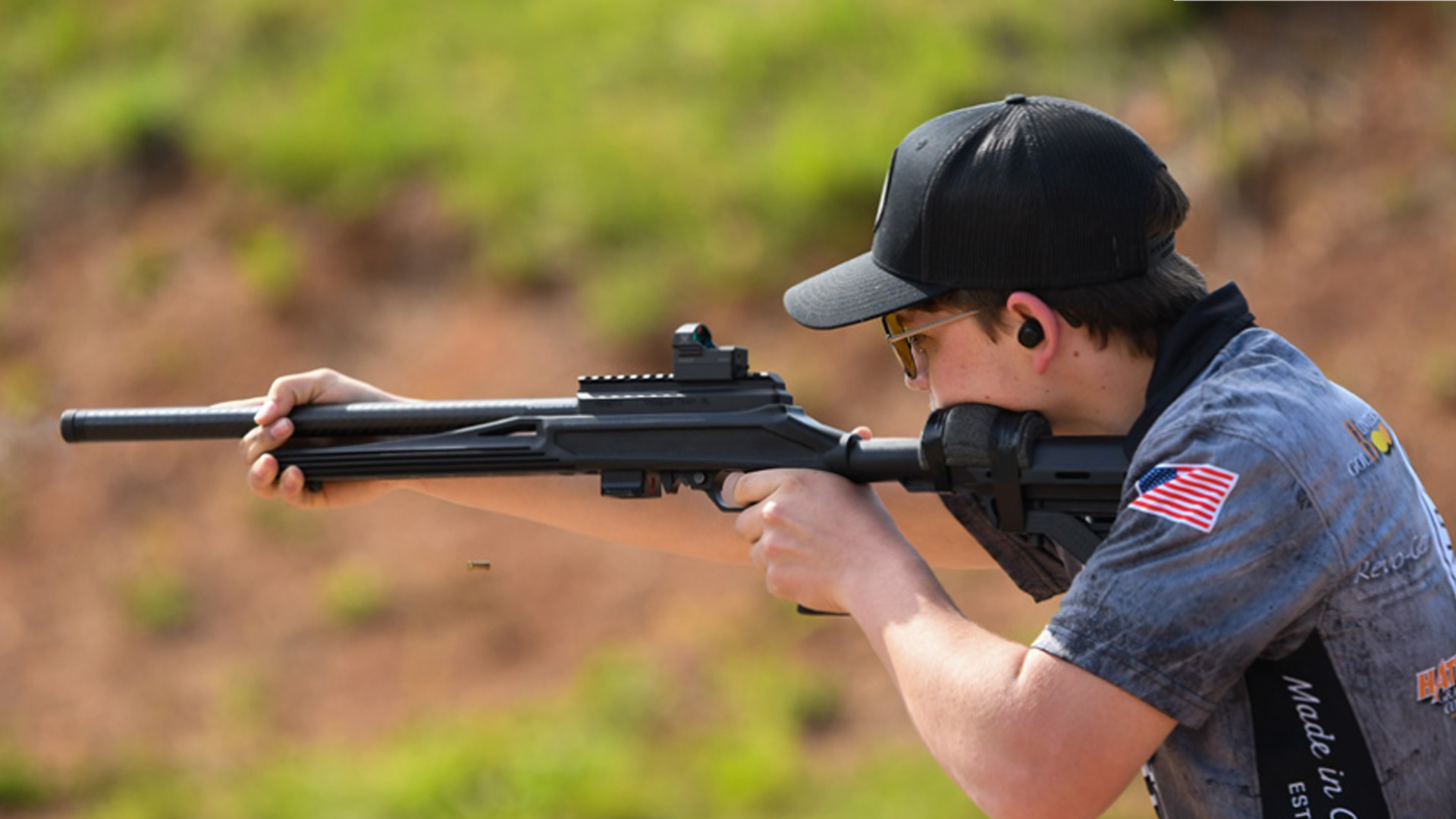 There were two records under five seconds, and another two within a tenth of a second of breaking that barrier. Grant Kunkel owns the two under five seconds, with Nate Gibson and Lance Bratcher, Jr., coming close. Competitors rose to the challenge, starting with B.J. Norris, who in 2017 shot under 80 with an iron sight pistol. Then the question was can anyone shoot under 60? Last year, there were six who beat that challenge and this year there were seven. Not to be outdone, the women also set a number of stage records.
In keeping with congratulating the winners, I want to call out some of the other accomplishments that were made at this match. KC Eusebio, for the fourth match in a row, won his eighth title in Open, the first shooter to win this many titles in this division. He also repeated with a title in Rimfire Pistol Open and broke the record that he set last year (59.43) by shooting a 57.51. Additionally, Eusebio won his first WSSC title at the age of 15 in Open, and this year, we have a new youngest world champion. Kenshiro Negata, who is 13, won the Pistol Caliber Carbine Open division with a world record of 59.27. For the fifth year in a row, Michael Poggie won Iron Sight Revolver, and for the sixth year in a row he won Open Revolver. In addition, Chris Barrett repeated his Pistol Caliber Carbine Irons title, while Gorka Ibanez repeated his Single Stack championship and Nate Gibson won back the Rimfire Pistol Irons championship.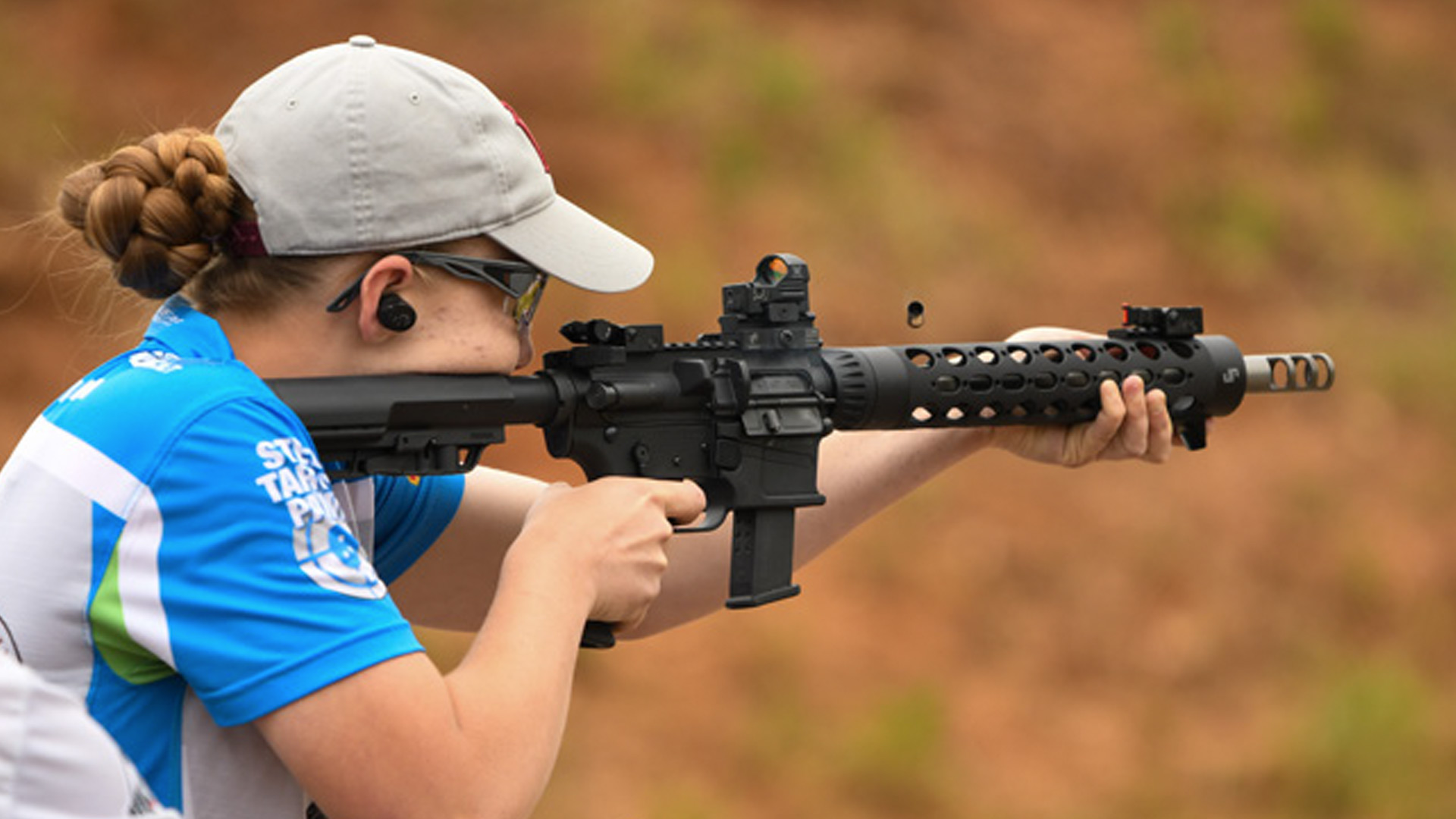 If you've never shot the WSSC, I highly recommend it. The range is awesome, the stages are perfect, the match staff is top notch and the shooting is fast. Next year's match will again be at Talladega from April 27 to May 1, 2022.
Final notes
Every stage at this match was laser-leveled, measured, cross-checked and then measured again so they were set up correctly. According to Mike Foley, USPSA president, it's a "no brainer, why wouldn't we do this, it's the World Championships." What I found interesting is hearing many competitors stating that the sticks "looked too short". This was usually followed by someone saying "you've probably got your sticks too tall." Outer Limits is the one that confused many people. There was no more than two feet of stick showing on the back plates, but I guarantee that the top was at five feet, six inches from the shooting box.

Adjacent to Outer Limits was the vendor area, which was a big hit last year and grew bigger in 2021. Hunters HD Gold had the Magical Mystery Tour van, which is too amazing to describe—you have to experience it. One of the other experiences at the vendor area was shooting the Tippman Arms full-automatic .22 rimfire rifle. Shooting full-auto with virtually no recoil is something I highly recommend you try.
New vendors this year were PremEar, Fine Design (custom t-shirts) and Killough Shooting Sports. Killough was selling Eley Force and Eley Contact, helping to make sure rimfire shooters had ammunition. If you were in the vendor area at the right time and saw Dustin Sanchez from JP Enterprises, you could get a look at and learn about the new JP5 rifle. If you were really lucky, you might have gotten to shoot it.
Finally, a new addition to this match this year was live broadcasting of the competitors shooting the stages. Live streams would move between the stages, with some of them having what I called the "start stick view," and others a view from behind the shooter. Check out the archives at USPSAlive.com.
Article from the July/August 2021 issue of USPSA's magazine. All photos by Jake Martens.
---
Read more: Top USPSA PCC Guns In 2020