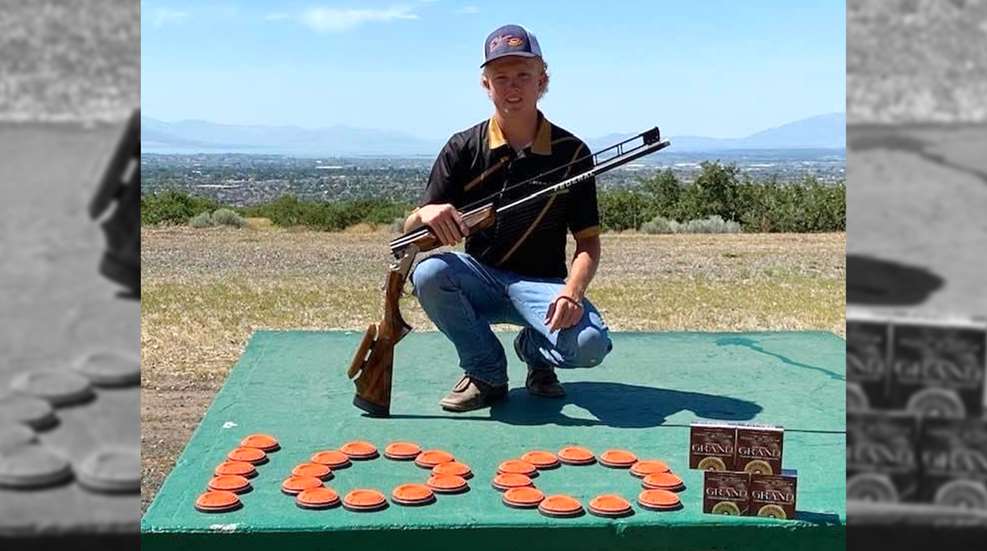 Last month, junior competitor Grayson Stuart made history after becoming the third youngest shooter to ever log an Amateur Trapshooting Association (ATA) Grand Slam. Stuart, from Riverton, UT, is 15 years old and a member of Team Federal's competitive shooting team. He completed this amazing accomplishment following his title run at the Western Zone Handicap, held at the Spanish Fork Gun Club in Utah on Sunday, July 19.
The ATA Grand Slam is achieved when a shooter completes the final discipline of three shooting events: 200 straight in a 200-target singles event, 100 straight in handicap from the 27-yard mark and also 100 straight in doubles.
According to ATA records, no more than 500 shooters in the world have completed their Grand Slams.
"I set new goals each year to keep my focus through the shooting season and so far, this season has been great," said Stuart. "I could not be any more excited with accomplishing my ATA Grand Slam at the 2020 Western Zone. Now I need to shift my focus back to the range and prepare for the Grand American in a couple of weeks." 
Stuart was using Federal Top Gun and Gold Medal Paper shotshells to earn his ATA Grand Slam.
Learn more about the Amateur Trapshooting Association here. And visit federalpremium.com for more information about Federal Ammunition.
---
See more:
The Legendary Grand American World Trapshooting Championships