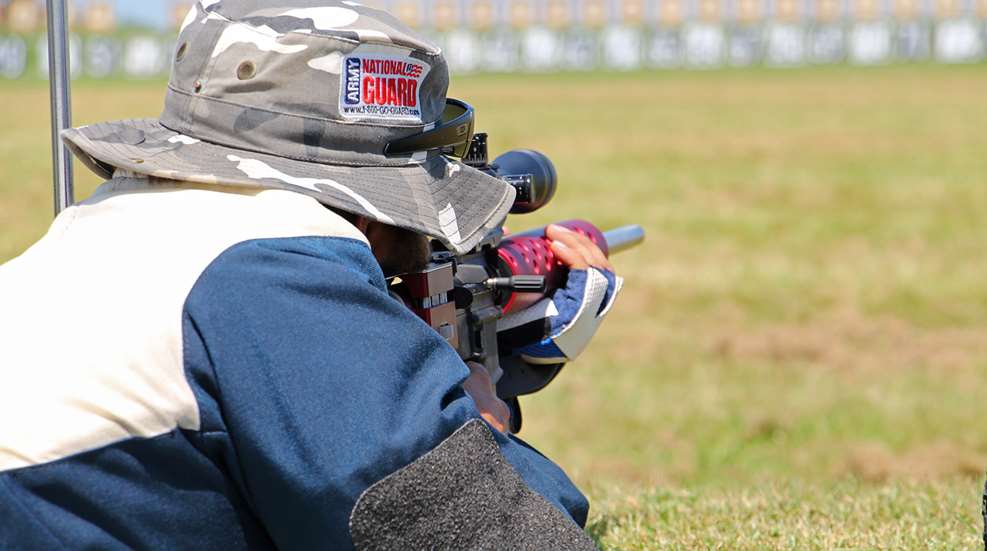 SFC Brandon Green of the U.S. Army Marksmanship Unit (AMU) has won the 2015 NRA National High Power Rifle Championship at Camp Perry, Ohio, beating three-time champion Norman Houle 2387-140X to 2380-126X.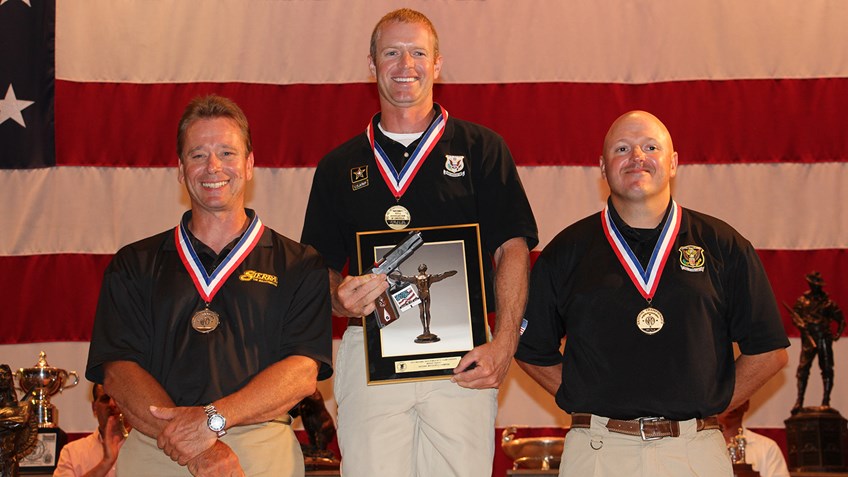 This is the second NRA championship for Green, whose first win came two years ago in 2013 after shooting a tie with ten-time NRA High Power Rifle Champion Carl Bernosky at 2384-126X each. Although both possessed the same number of tie-breaking X's, Green was ultimately awarded the championship after comparison of X's at each distance gave him the advantage.
Bernosky was in first place on day one of the match when he was forced to withdraw due to medical reasons. Regarding Bernosky, Green said. "Carl is one of the best competitors I've ever seen in this sport, Norm too, and it's nice to be able to shoot with these guys every year."
About the championship, Green said, "This win feels pretty good … There's a lot of hard work that goes into competing with the type of competitors that are on the rifle range every day. It's nice to see all that hard work pay off and come out on top."
SFC Shane Barnhart of the AMU placed third overall with a 2379-127X.

Green, Houle, and Barnhart placed first, second, and third respectively in the Match Rifle Championship.
2015 Service Rifle Championship went to U.S. Army Reserve MSG Rob Mango with a 2372-104X. SGT Lee Bahten of the AMU 2370-116X and U.S. Army Reserve CPT Samuel Freeman placed third with a 2367-96X.
In the Enlisted Men's Trophy Team Match, Team Army Reserve won with firing members MSG Rob Mango, SSG Kristoffer Friend, CPT Samuel Freeman, and SFC Joel Micholick with a score of 1973-81X.
The winner of the Remington/NRA 2nd Amendment Team Match was Team Sierra Silver, with a score of 997-43X. Team members Norman Houle and Rodrigo Rosa won a gold medal and NRA 2nd Amendment plaque, along with bragging rights.
See the complete results of this year's NRA High Power Rifle Championship here.