by
posted on August 5, 2016
Support NRA Shooting Sports USA
DONATE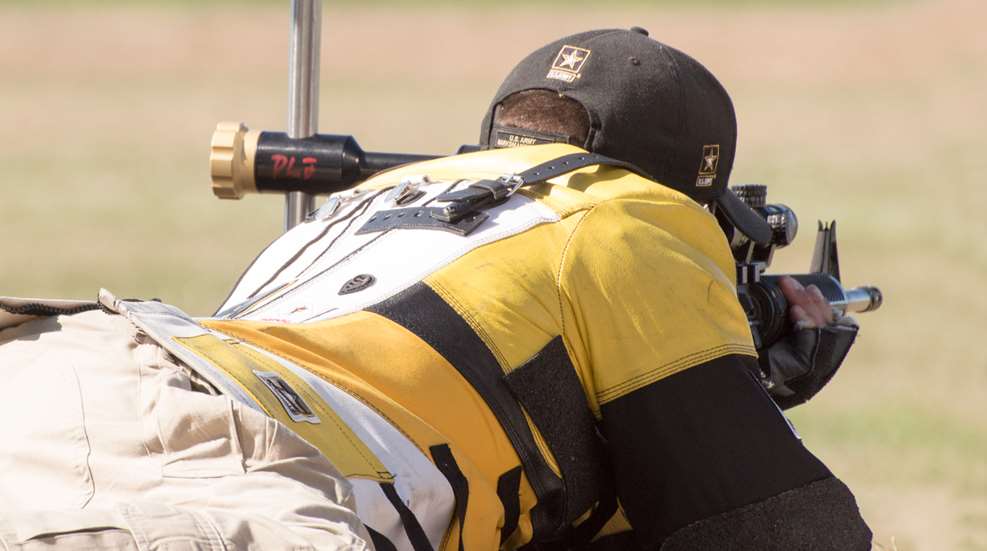 This year's winner at the NRA National High Power Rifle Championships is Norman Houle, of West Warwick, RI. Finishing the match with an overall aggregate score of 2383-130X, Houle won a gold-tone medal and Mumma Trophy plaque, Geissele gift certificate, Krieger Barrel certificate, and a Trijicon scope. Additionally, Houle won the Match Rifle Championship. 
In second place was last year's champion, SFC Brandon Green of the U.S. Army Marksmanship Unit (AMU). He completed the championship with a score of 2381-120X, six points below his 2015 winning score. In addition, Green finished in second place behind Houle in the Match Rifle Championship, also winning High Service.
Rounding out the top three was SGT Nick Mowrer of the U.S. Army Reserve. With a score of 2381-114X, SGT Mowrer also won the Service Rifle Championship.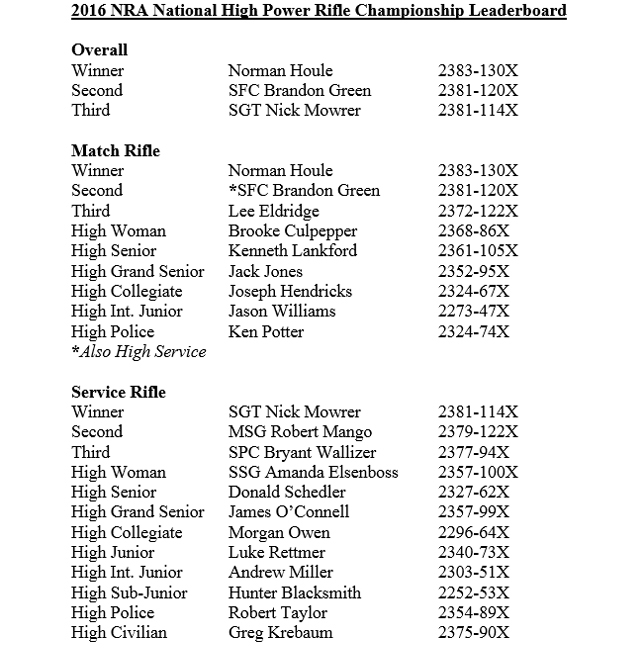 Editor's Note
:
The full results of the 2016 NRA High Power Rifle Championships will be published in a future edition of the digital monthly magazine.