by
posted on October 12, 2016
Support NRA Shooting Sports USA
DONATE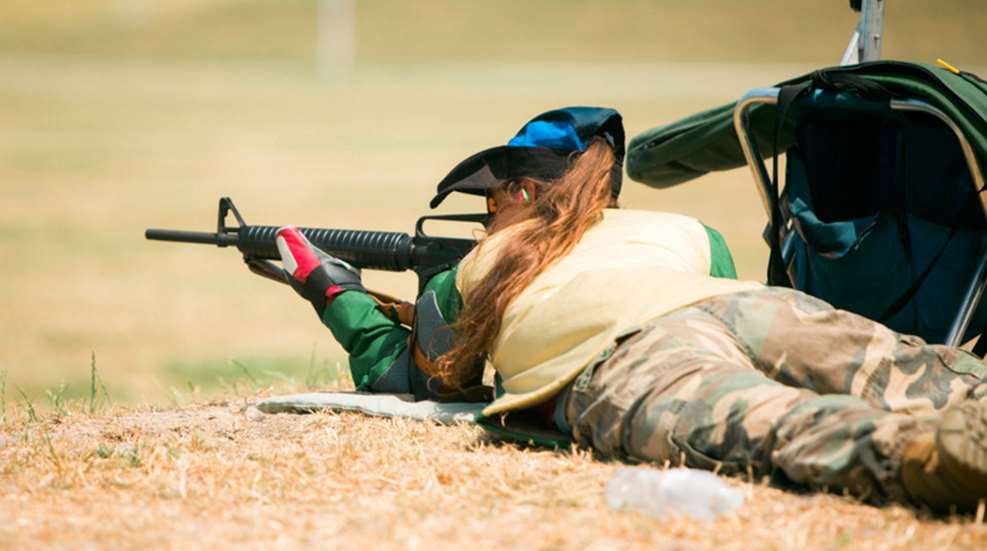 Mid-Range Championship
There were 92 competitors in attendance at this year's Mid-Range Championship, up from 86 in 2015. The Mid-Range Championship is held each year at Camp Perry, OH, as part of the NRA National High Power Rifle Championship segment of the historic NRA National Matches.

Robert Gustin of Cameron Park, CA, is this year's NRA National Mid-Range Champion. Gustin's score of 2395-168X was just four points below his winning score at last year's championship. His awards included a Patriot Minuteman plaque and a gold-tone NRA national championship medallion. No stranger to the winner's podium at Camp Perry for both Smallbore and High Power Rifle, Gustin was also a collegiate All-American and from 1970-72, he was a member of the U.S. Army Marksmanship Unit. Additionally, he is a veteran of the California Highway Patrol.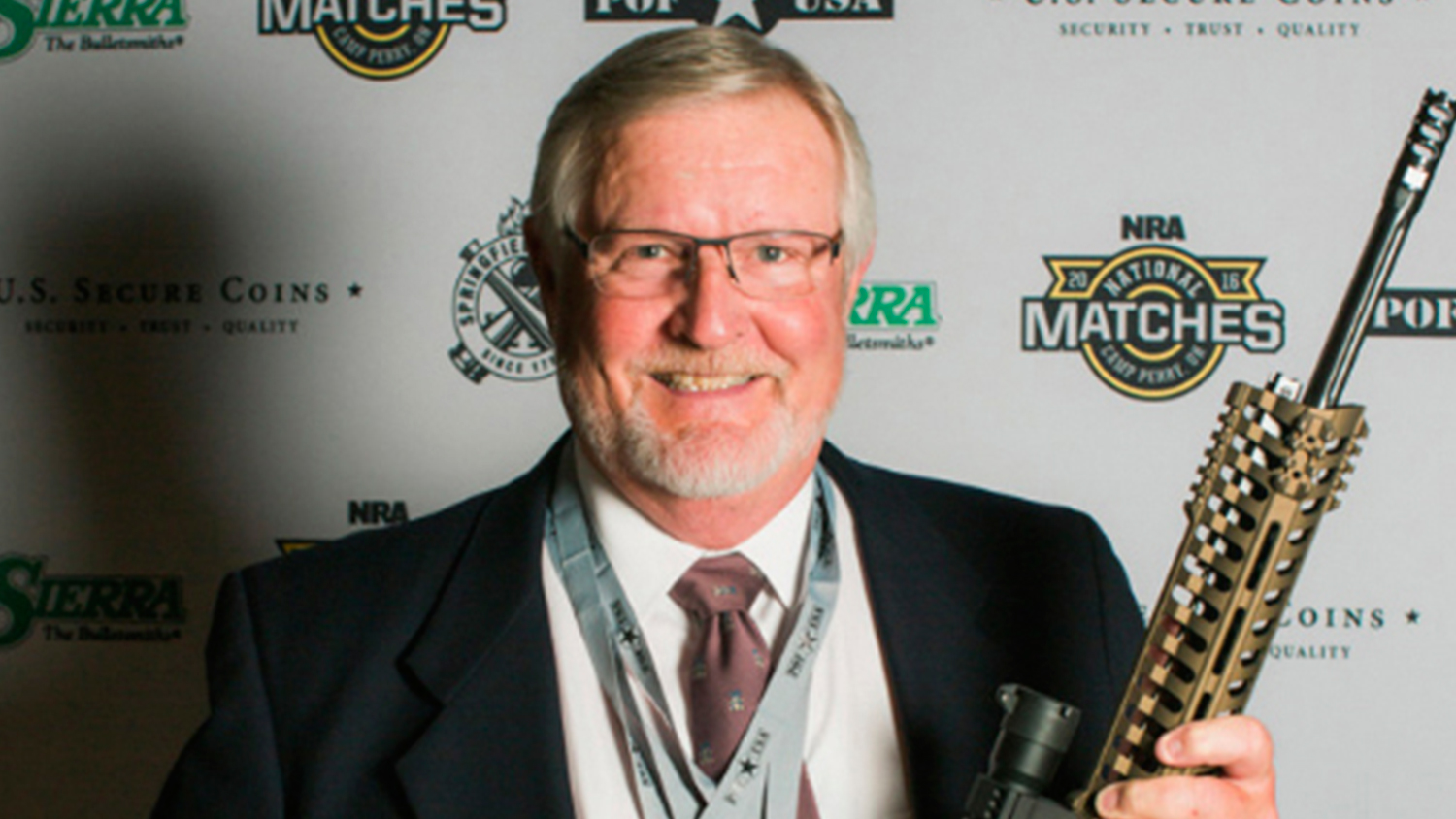 About this year's championship, Bob said, "It was hot and humid and took a lot out of all the shooters. Shooting a four day match in three days is hard especially in the weather conditions we had. One thing I did do differently was to shoot out of my left eye, right handed. My right eye has a cataract and I have a problem getting a good sight picture. I was Smallbore Position Champion in 1975 and was on many National Championship teams. But the last two years, winning both the individual and team Mid-Range Championship has been my highlight.

Bob added, "My wife, Dorothy, and I drove back to Perry in our RV with our 3 cats. She has been extremely supportive of my shooting, allowing me to concentrate on doing well while she took care of all the little things, and giving me moral support all year long."

Kevin Nevius of Gibsonburg, OH, and Gustin both shot well for the duration of the match, with Gustin managing the take home the win. Nevius, however, shot a record-breaking 200-20X in the 600 yard any sights match, one of the several matches that make up the championship aggregate. [Note: Mark DelCotto first shot 20X at 600 yards with iron sights in 2007 at Camp Perry. Kent Reeve scored 20X with iron sights in 2012.]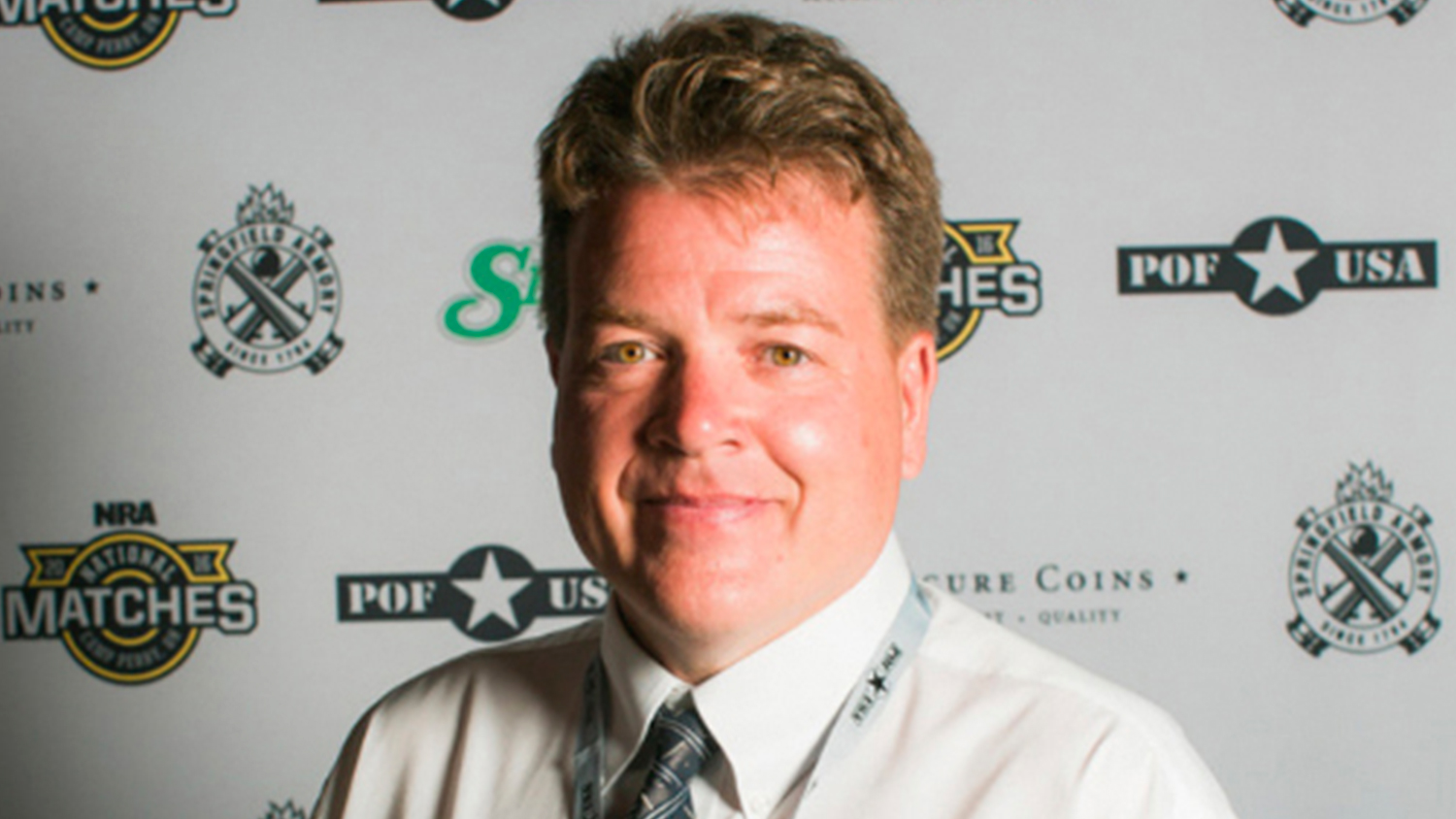 In Any Rifle, William Gelet of Mount Pleasant, PA, won first place with a score of 2392-125X. In second place was Camp Perry legend David Tubb of Canadian, TX. Tubb's score of 2390-143X was only 15 X's higher than Michael Toliver of Chandler, AZ, who placed third.

In Palma Rifle, Nathaniel Guernsey of Centreville, VA, won with a score of 2388-128X. Placing second with a score of 2386-154X was Adam Fitzpatrick, of Gastonia, NC. Daniel Altman of Bowling Green, OH, won third place with a score of 2386-134X.

High Power Rifle Championship
This year's winner at the NRA National High Power Rifle Championships is Norman Houle, of West Warwick, RI. Finishing the match with an overall aggregate score of 2383-130X, Houle won a gold-tone medal and Mumma Trophy plaque, Geissele gift certificate, Krieger Barrel certificate, and a Trijicon scope. Additionally, Houle won the Match Rifle Championship.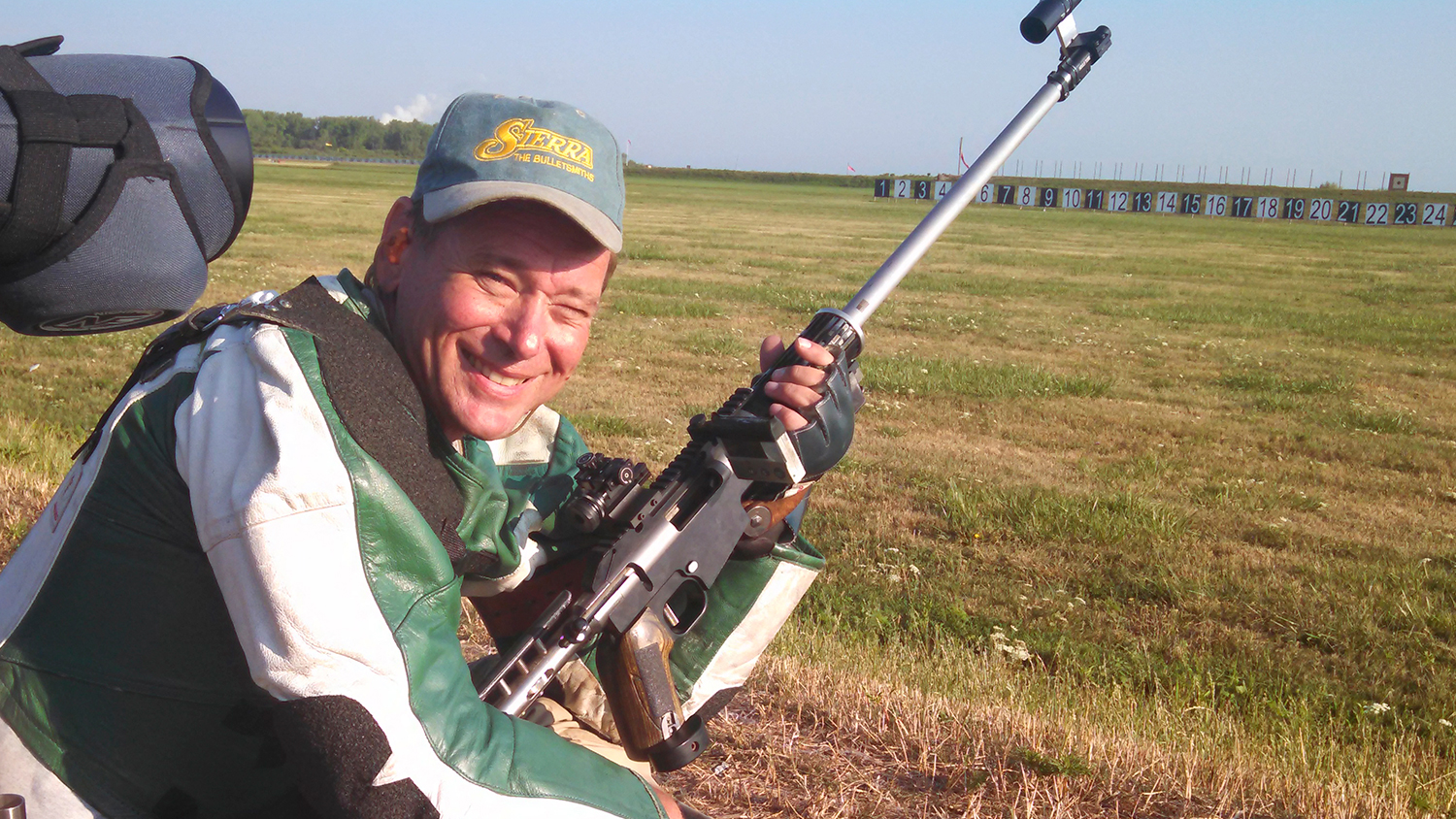 In second place was last year's champion, SFC Brandon Green of the U.S. Army Marksmanship Unit (AMU). He completed the championship with a score of 2381-120X, six points below his 2015 winning score. In addition, Green finished in second place behind Houle in the Match Rifle Championship, also winning High Service. Rounding out the top three was SGT Nick Mowrer of the U.S. Army Reserve. With a score of 2381-114X, SGT Mowrer also won the Service Rifle Championship.

Long-Range Championship
John Whidden of Nashville, GA, is this year's NRA National High Power Rifle Long-Range Champion. Finishing the match with a score of 1240-77X, Whidden was awarded a Tompkins Trophy plaque and a $500 gift certificate from Berger Bullets. Additionally, Whidden won the Leech Cup after a shoot-off, finishing with a score of 200-14X. For open shooting Whidden shot a rifle chambered in .243 Win. with 6mm 105 gr. Berger Hybrid bullets.

About his win, Whidden said, "I'll remember this year as being one with winds that changed quickly. I felt like I really had to watch the conditions hard. It was very easy to get caught in a quick wind change and not be in the 10-ring."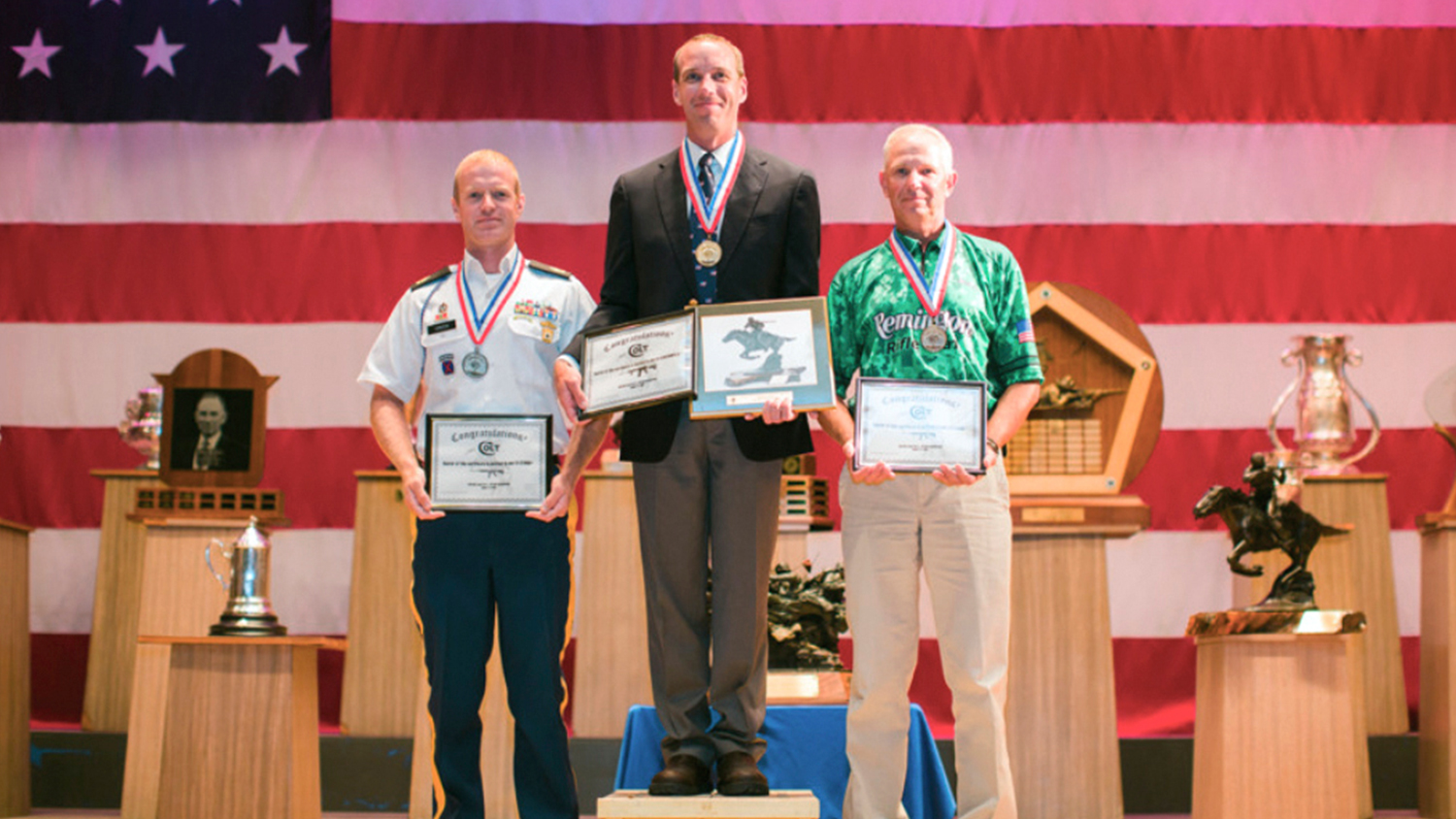 Whidden added, "For a load, currently I'm shooting Lapua brass, PMC (Russian, similar to Wolf) primers, VihtaVuori N160 powder, and Berger 105 grain Hybrid bullets. I switched to the Hybrid bullets fairly recently at the beginning of the 2015 season. Previously I shot the 105 Berger hunting VLDs, and in testing I found that the Hybrids were just as accurate without having to seat the bullet into the lands. The velocity of this combination when shot through the excellent Bartlein 5R barrels (32" length) is 3275 fps.

Finishing in second place was a familiar face—SFC Brandon Green (AMU). Green was two points behind Whidden with a final score of 1238-67X. Winning third place was William Gelet of Mount Pleasant, PA, with a score of 1238-57X.

Palma
In the Palma Individual Trophy Match, competitors shoot 15 shots prone at 800, 900, and 1000 yards. SFC Brandon Green won this year's competition with a score of 447-25X. In second place was William Gelet with a score of 447-18X. Steve McGee of Brookville, KS, finished third with a score of 447-18X.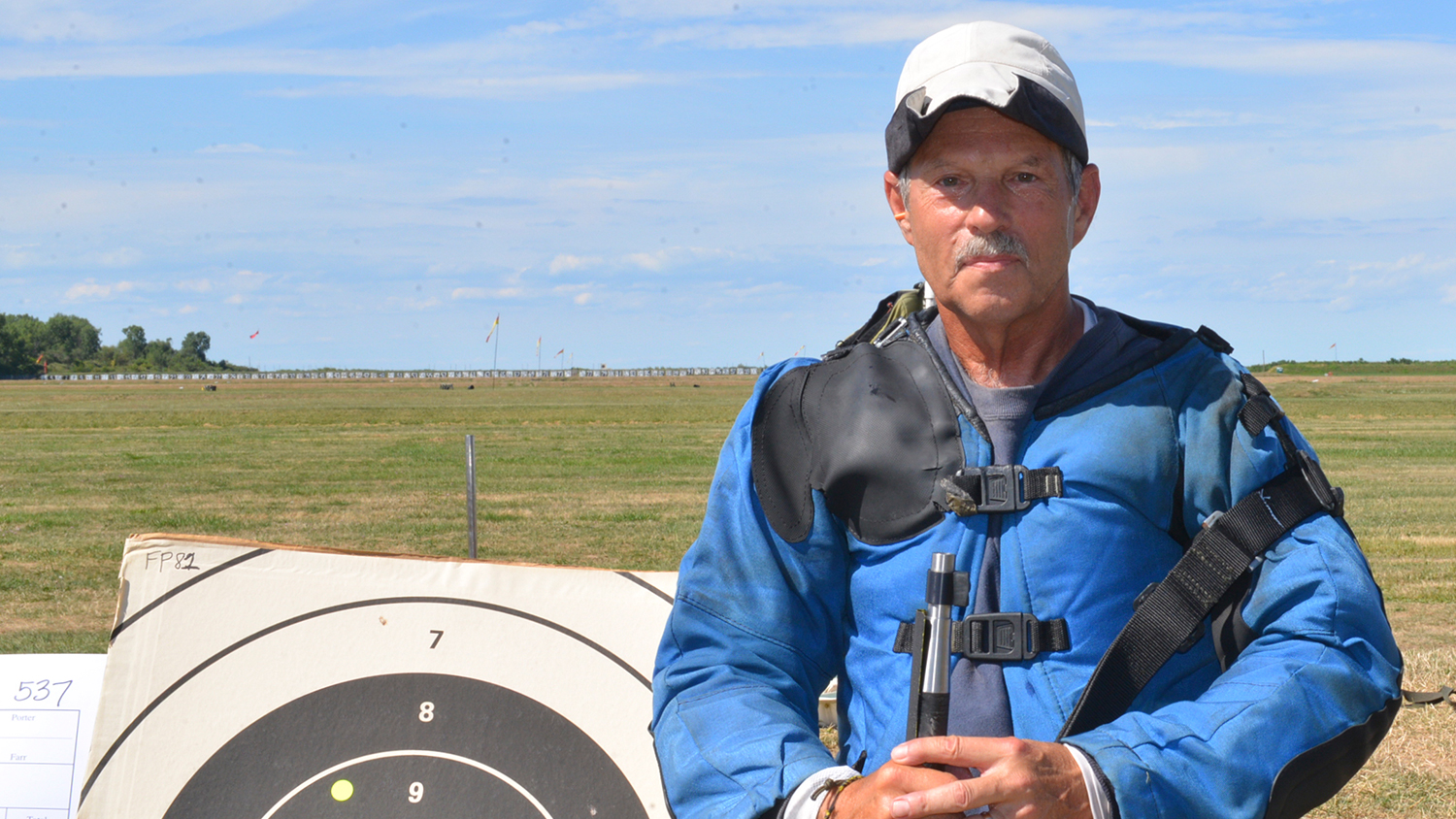 Wimbledon Cup
The Wimbledon Cup course of fire is 20 shots slow fire prone at 1000 yards. Norman Crawford of Fayetteville, NC, won with a score of 200-16X. SFC Shane Barnhart of the AMU finished in second place with a score of 199-16X. David Tubb of Canadian, TX, finished in third with a score of 199-15X.

DiConza Shatters Record
In an unbelievable individual performance, SGT Antonio DiConza of the U.S. Marine Corps shooting team finished the National Trophy Rifle Team Match with an astonishing score of 500-15X. The previous record of 499-28X had been fired by SSG Donald Manning in 1985. "It's like winning the lotto, even though the lotto is luck and this takes a bit of skill," he joked. "But it's the same feeling. I can't believe it," said Diconza.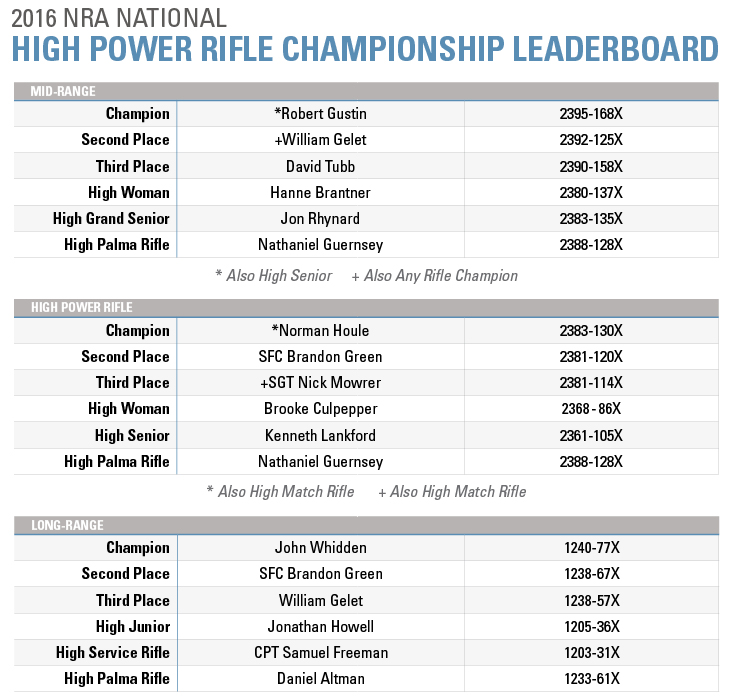 Next year at Camp Perry there will be a major schedule change, so be sure to check SSUSA often for the latest updates.