by
posted on August 31, 2016
Support NRA Shooting Sports USA
DONATE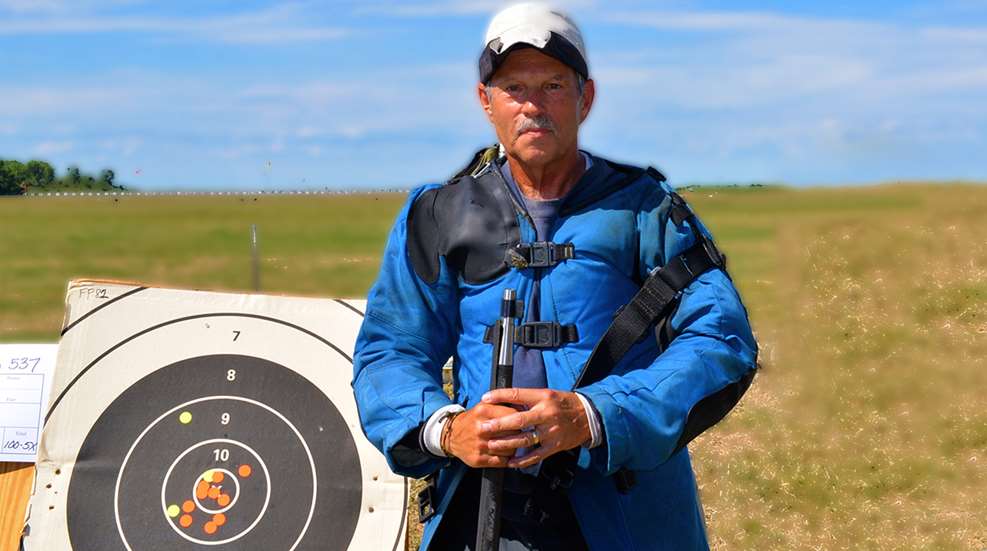 Above: Norman Crawford won this year's Wimbledon Cup at Camp Perry with a score of 200-16X.

John Whidden of Nashville, GA, is this year's NRA National High Power Rifle Long-Range Champion. Finishing the match with a score of 1240-77X, Whidden was awarded a Tompkins Trophy plaque and a $500 gift certificate from Berger Bullets. Additionally, Whidden won the Leech Cup after a shoot-off, finishing with a score of 200-14X.

Finishing in second place was SFC Brandon Green of the U.S. Army Marksmanship Unit (AMU). Green was two points behind Whidden with a final score of 1238-67X. In third place was William Gelet of Mount Pleasant, PA, with a score of 1238-57X.

Palma
In the Palma Individual Trophy Match, competitors shoot 15 shots prone at 800, 900, and 1000 yards. SFC Brandon Green won this year's competition with a score of 447-25X. In second place was William Gelet with a score of 447-18X. Steve McGee of Brookville, KS, finished third with a score of 447-18X.

Wimbledon Cup
The Wimbledon Cup course of fire is 20 shots slow fire prone at 1000 yards. Norman Crawford of Fayetteville, NC, won with a score of 200-16X. SFC Shane Barnhart of the AMU finished in second place with a score of 199-16X. David Tubb of Canadian, TX, finished in third with a score of 199-15X.

There were 247 total entries at this year's Long-Range Championship. Next year at Camp Perry there will be a major schedule change, so be sure to check SSUSA often for the latest updates.



View the full results of the championship at this link.

Photo by Frank Hull.