After assuming the top of the leaderboard this summer, Randy Ebersole of Ashland, OR, never relinquished his hold in the Rifle Division of the year-long Crosman National Field Target Series and finished with 3,633 points. Second place went to Glenn Thomas of Pleasant Valley, NY with 3,018 and Jacob Sumner of Ashland placed third with 2,596. Ebersole and Thomas used Benjamin Marauder rifles while Sumner competed with a Benjamin Discovery. All three used Crosman 1720T in the pistol competition.
Ebersole finished just 29 points behind Pistol Division winner Wayne Burns, also of Ashland, who ended the year with 2,957 points. Thomas placed third with 2,556.
To qualify for the Crosman National Series, shooters must use a Crosman or Benjamin product in an
American Airgun Field Target Association (
AAFTA) sanctioned field target match. Scores are normalized based on the top score of the match and added to their aggregate throughout the AAFTA year. 
Nearly 180 shooters participated in the series, recording 607 individual rounds across 258 matches. Among rifle participants, 98.8 percent used the Marauder while 84 percent of pistol shooters went with the Crosman 1720T.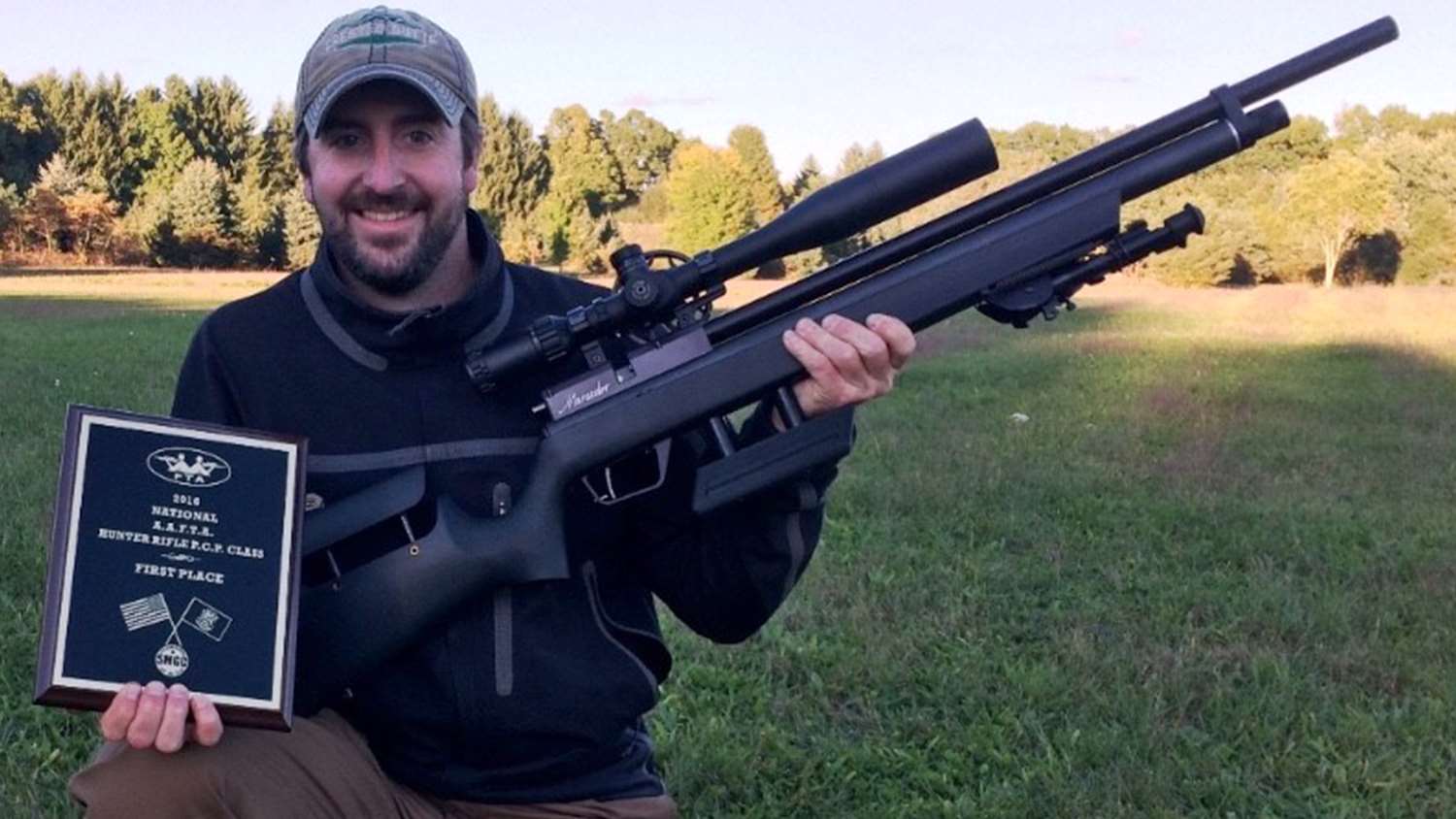 The Crosman National Series culminated with the AAFTA's National Championship. This year's event was hosted by the Southern Michigan Gun Club and nearly 100 shooters squared off for titles in several rifle and pistol disciplines. After placing third in the 2015 AAFTA Nationals' Hunter Division, Crosman Prostaffer Bill Rabbitt won his first AAFTA National Championship title, successfully hitting 111 of 128 targets
—
all with a Benjamin Marauder rifle.