The USA Shooting Winter Air Gun Championships (WAG) starts this Friday, December 2 as the U.S. Olympic Complex in Colorado Springs, CO, becomes immersed in a spectacular match that should have over 375 competitors in attendance.

The growth of WAG has been an on-going success story for USA Shooting in recent years. This year will be no different with action taking place at the USA Shooting range complex, and additionally there will be temporary ranges inside different U.S. Olympic Training Center facilities. For the first time, a dedicated Finals Hall will be a part of the event—meaning a shortened schedule and improved match flow for all participants.

The competition includes three separate match days in Men's and Women's Air Rifle and Air Pistol, to include junior competition as well. Awards will be given upon the conclusion of each match day. This match is part one of Junior World Team Selections, and the initial evaluation of possible candidates to compete in the first International Shooting Sport Federation (ISSF) World Cup match in India next year.

The biggest spotlight will be on Olympic gold medalist and 2016 USA Shooting Athlete of the Year Ginny Thrasher (Springfield, VA) as the first U.S. athlete to win an air rifle medal since 2000. She's proven she can handle the attention after winning a bronze medal during the World Cup Final in Bologna, Italy in October and topping 599 out of 600 twice in collegiate matches twice this fall for West Virginia University. In 2015, she finished sixth overall at WAG before her year for the ages began as she accumulated three NCAA titles (two individual, one team), an Olympic Team appointment, her first U.S. title and, of course, earning the first Olympic gold medal in Rio.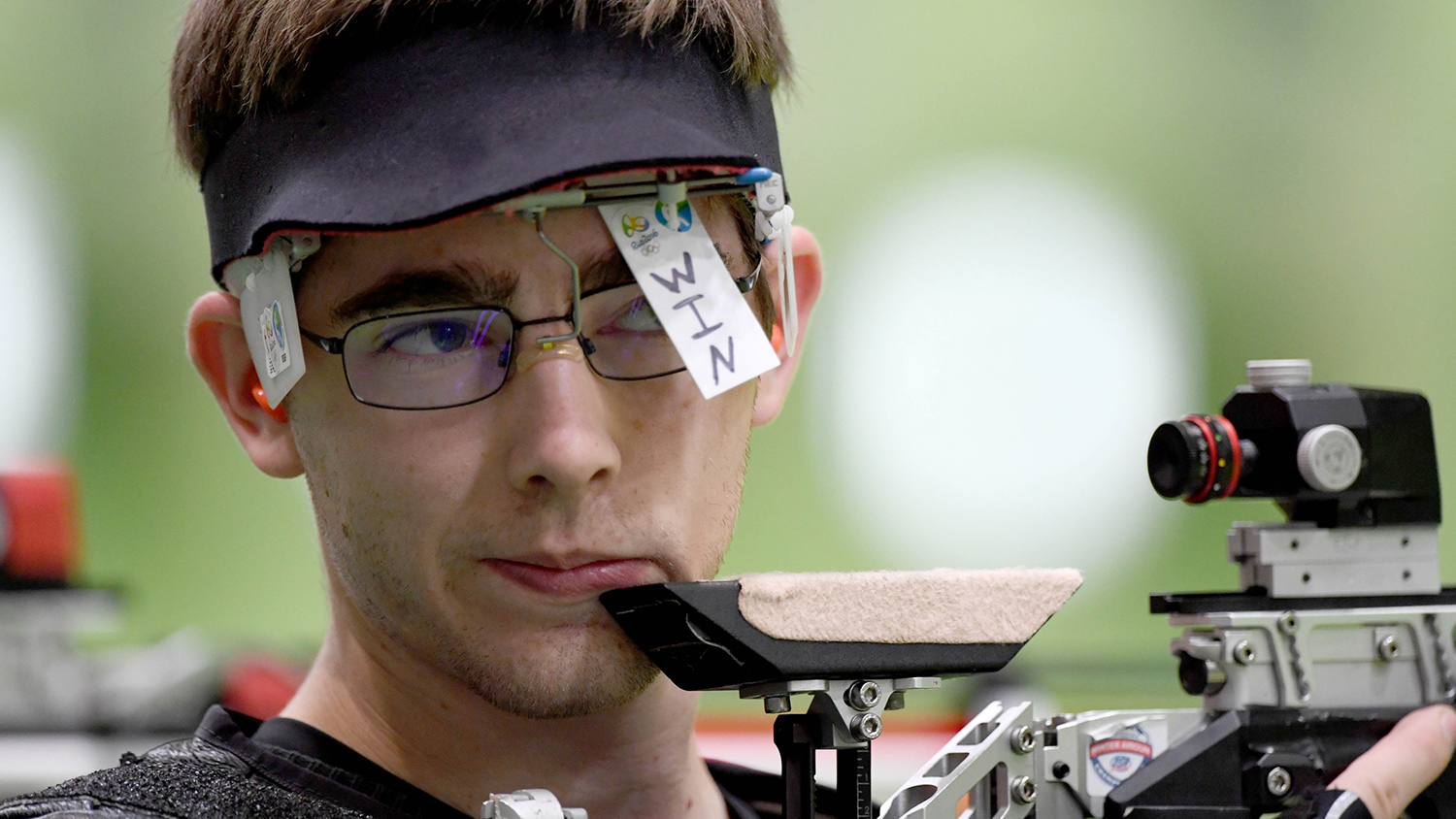 Her Olympic teammates Lucas Kozeniesky (Fairfax, VA) and Dan Lowe (Olympia, WA) will also be in attendance. Kozeniesky, a senior at North Carolina State, was second at this match a year ago, a result that helped springboard him onto the Olympic Team. He's proven that his selection was no fluke having earned a national title this summer followed by a 599 out of 600 in a collegiate match earlier this season. After a 34th-place finish in Rio, Lowe recently finished second at the CMP Dixie Double Match.

Alongside Thrasher on the women's side will be collegiate rifle standouts Mindy Miles (Weatherford, TX) and Sagen Maddalena (Groveland, CA). A junior at Texas Christian University, Miles is the lone athlete to shoot a 599 twice in NCAA rifle competition thus far on the year and was second to Thrasher at Nationals. Maddalena has recorded 598 twice this fall and was second during Olympic Trials. Also, look for Sarah Beard (Danville, IN) to try and defend her back-to-back overall victories in this event.

Dempster Christenson, Bryant Wallizer and Ivan Roe are all strong contenders on the men's side. Christenson (Sioux Falls, SD) was the overall winner at the recent Dixie Double and was third during Olympic Trials. Wallizer (Little Orleans, MD) is a consistent top finisher as showcased by his third place result at Nationals. Murray State junior Roe (Manhattan, MT) has demonstrated he can shoot the scores he'll need to contend after finishing third here last year, leading to a fourth-place finish at the Olympic Team Trials and being crowned Junior National Champion earlier this summer.