Above: Sarah Scherer will be representing women's air pistol in Rio after her win at Camp Perry. This will be Scherer's second Olympic appearance.

The Civilian Marksmanship Program's (CMP) Gary Anderson CMP Competition Center hosted the final opportunity for athletes vying for a trip to the XXXI Olympiad in Rio de Janeiro in August during the last Olympic Trials of the year, June 3-5 at Camp Perry. The event was conducted by USA Shooting.

The best marksmen in the country in men and women's air rifle and air pistol competed for the remaining spots during three days of qualifications and finals. Only five spots were available: one each in women's air pistol/rifle and men's air pistol and two in men's air rifle.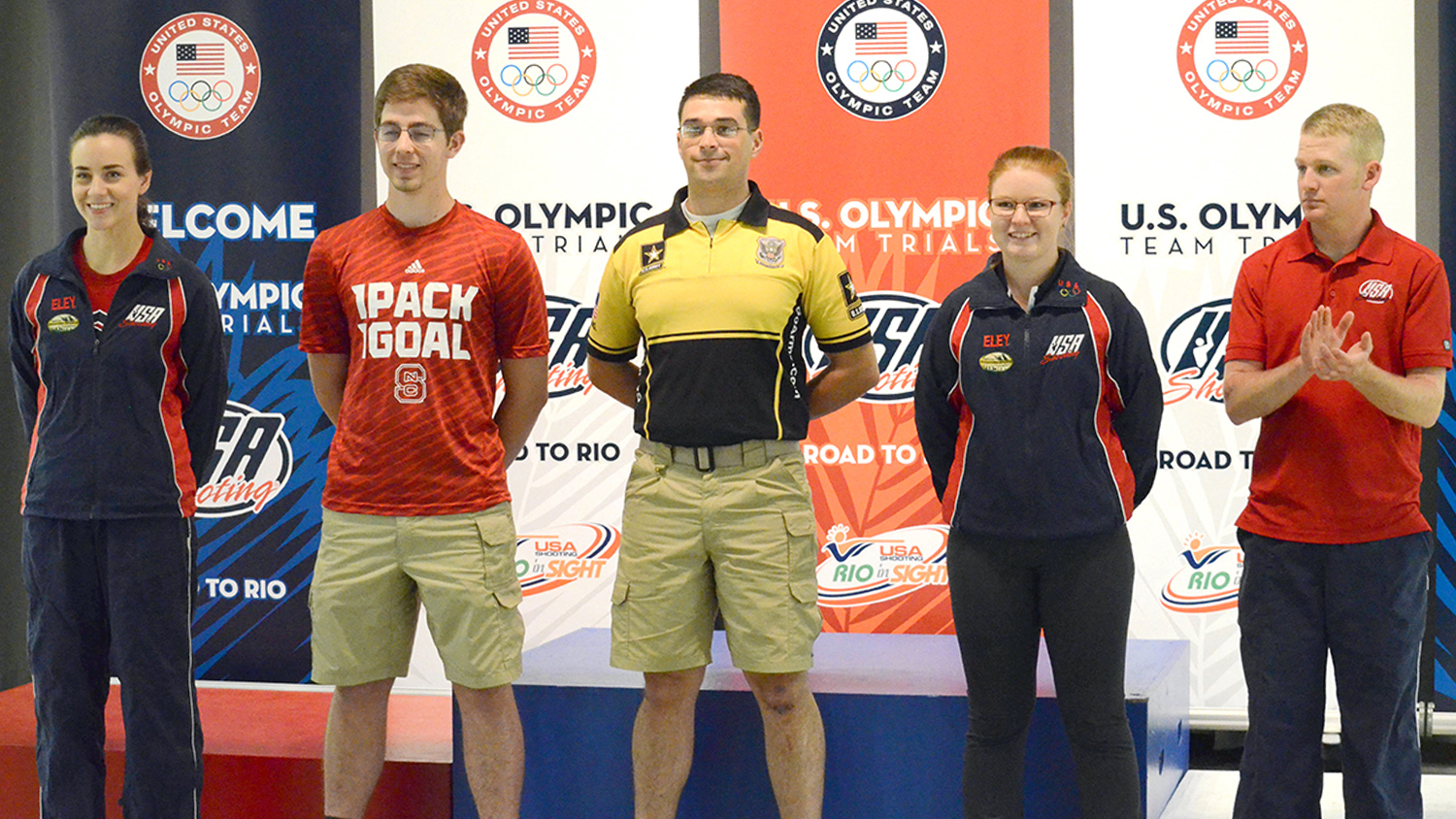 Competitors shot qualification scores each day before the Top 8 individuals competed in the day's finals. During an elimination final, competitors earned points based on their placing (1 to 8 points possible). At the end of the three days, qualification scores and finals points were combined to determine the overall winners in each category.

In the women's competition, Sarah Scherer, 25, earned the last slot in women's air rifle after her finals performance on Day 3 of the trials. Only three points ahead of the closest competitor after shooting qualification, Scherer needed to hold strong on the line in order to guarantee herself a place on the team. With a second place finish in the final, she did just that.

This will be Scherer's second showing at the Olympics—having finished in seventh place at the London Olympics in 2012. A lower back injury following the games led her to two surgeries and kept her out of the range for 15 months, but in September 2015, she began her fight for a trip to Rio. Even though she already has some idea of things to anticipate in the months to come, she admits that this Olympics is still bound to be different than her first.

"First of all, I'm four years older!" she said with a laugh. "Having had an Olympic experience—Olympic Trial experience, Olympic game experience—it changes things, probably more in a good way than anything."

"Obviously it's a different setting," she said. "Rio is going to be very different than London, so it's going to be a change, but I think a good change."

In April, Scherer competed in the International Shooting Sport Federation (ISSF) World Cup, held in Rio, that gave her an early look at the facilities. Even though she wasn't sure at the time if she would make the team, she visited the grounds and even shot on the ranges—giving her a first-hand look of where she'll be competing in August.

"It's a very beautiful country, and the people are very, very sweet and welcoming," she said. "It's going to be very interesting. I'm excited to see how it's going to be ramping up and getting ready for the games, and I haven't seen the village yet, so I'm sure that's going to be spectacular."

Lydia Paterson, 19, will be making her first Olympic appearance after securing the women's air pistol spot before the finals were even fired on Day 3. Her incredible qualification and finals performances over the weekend had already put her more than 20 points ahead of the closest competitor, making her presence on the firing line of the last finals simply a formality.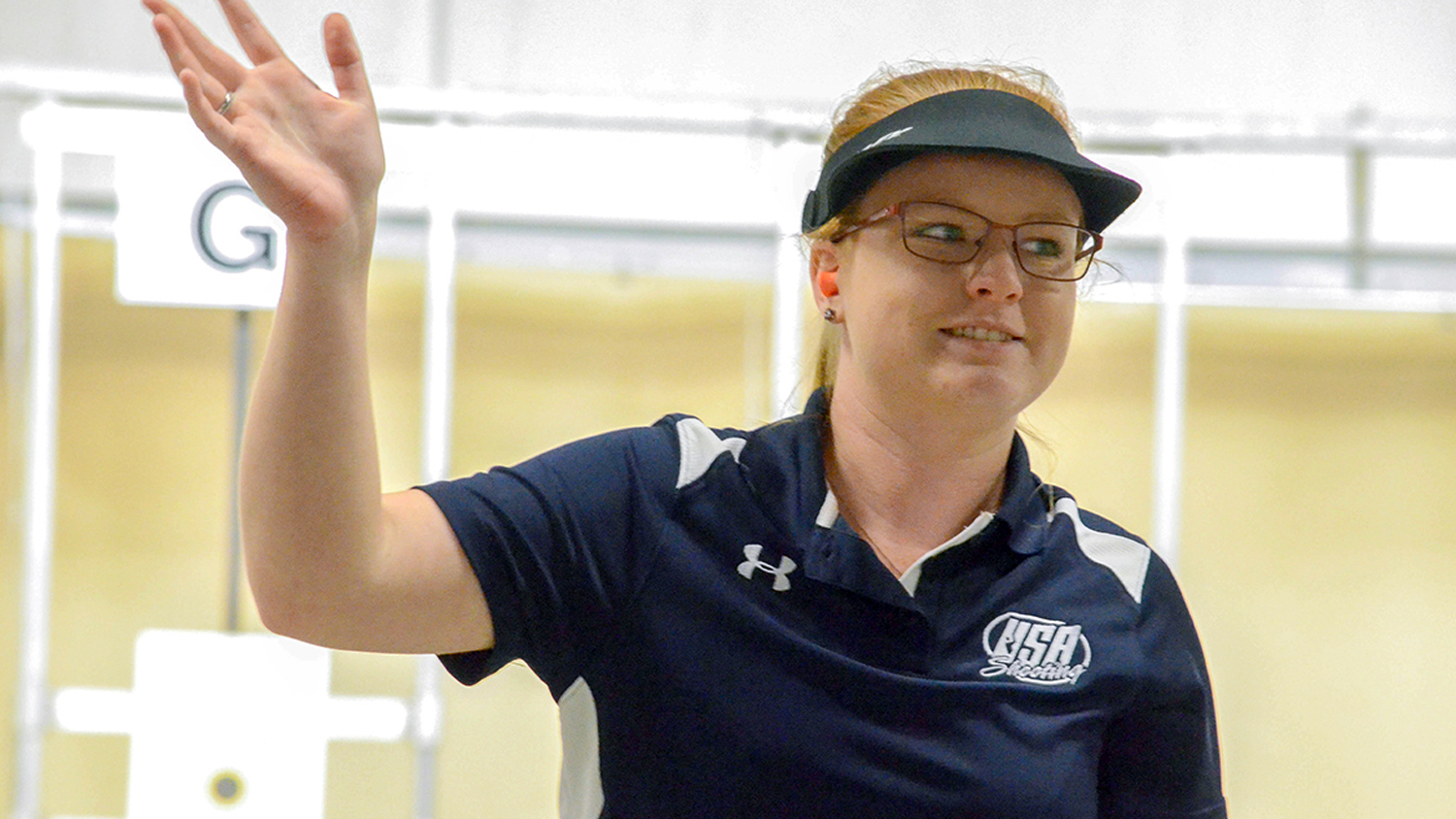 "[Knowing I had already made the team going into the finals] added a different kind of pressure, for sure. I knew that I had already had it, but I wanted to finish strong," she said.

And, she did—ending her Olympic Trials experience with a finals win and a spot on the U.S. Olympic team. She came off of the line grinning and was greeted by family members who had driven to Camp Perry that same day, just to help her celebrate the memorable moment in her life.

"Without the support of family, I wouldn't be here," said Paterson. "Family is huge for me."

The Junior Olympic National Champion in 2014, Paterson will now be moving on to, as she put it, "the real thing." As Team USA's only women's air pistol representative in Rio, she's up for the challenge, saying, "I don't really know what's to come, but I'm really excited, and I'm looking forward to it all."

For a complete list of results of the Olympic Trials at Camp Perry, visit the USA Shooting website at www.usashooting.org.