Years of build up. Hours upon hours of prep. Bullets cast and guns raised. All for a 10-day period of time that defines our existence as athletes and a sport. Welcome to the Olympic and Paralympic year.

There's really nothing like it. Athletes and Olympic organizations spending endless amounts of time and resources for the very special opportunity to represent the U.S. during the world's grandest sporting spectacle.

Twenty-five shooting team athletes will be fortunate enough to compete. Six have earned their ticket now, and another 19 more will join them in the months to come as we get ready to rally behind a team of shooting stars and boast about how shooting is our Olympic and Paralympic sport.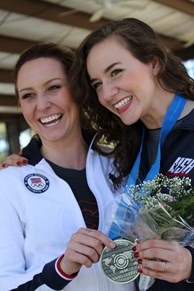 Proven competitors like Matt Emmons, Vincent Hancock, Glenn Eller, Keith Sanderson and Michael McPhail showcased their Olympic readiness in 2015 and stand ready to add to USA Shooting's impressive Olympic medal count. Skeet World Champion Morgan Craft outshot a distinguished class, including her own teammates, to jump up on stage with this elite field.

Who will be joining them? With stars like Kim Rhode and Corey Cogdell-Unrein still trying to secure their spot along with a cast of both established veterans and new shooting talent, the competition to fill out the remaining spots will be intense.

"I'm really looking forward to seeing what my team does next year," Emmons says. "I truly believe we have so much potential for greatness. If everyone does their part (athletes and staff), works hard in their respective areas, and works to create that exciting and positive environment we've had in the past, there's no telling what we can do. It's going to be fun!"

The first Paralympic World Cup is set for January 23-27. The first Rifle/Pistol World Cup will take place March 1-9 followed by the first Shotgun World Cup of the season March 17-25. Five smallbore athletes will earn Olympic Team nomination by April 8. Four shotgun athletes will earn Olympic Team nomination by May 25. The final five Olympic Team athletes will earn their nominations in air gun events by June 5.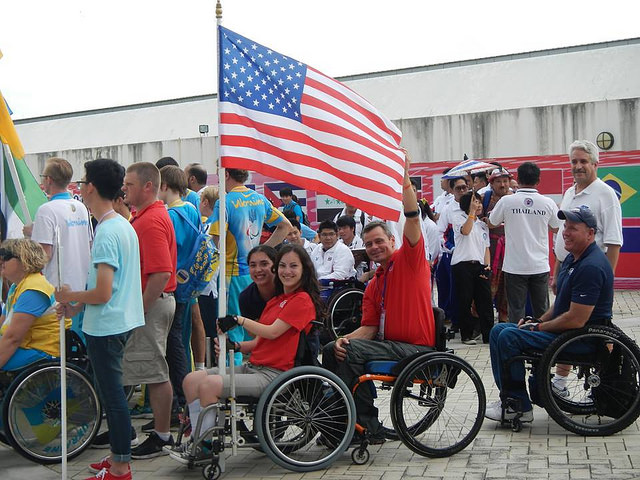 As demonstrated in the past, the athletes are sure to do their part to make us proud. But, this Olympic and Paralympic year will be that much more special if we all do our part to reach out to someone and bring them along for the ride.

With Rio in Sight, we want the shooting sports community to declare shooting as their Olympic and Paralympic sport. Rallying our community is the only way we're going to maintain our history of success, a past that includes 107 medals, including four in the most recent Olympic Games in London.

Despite the vast array of opportunity to compete and showcase the skills we value as gun owners, the gold standard of marksmanship still resides with the USA Shooting Team and their pursuit of Olympic and Paralympic medals. The tenets that have built the shooting sports into what it is today evoke passion, advocacy, nationalistic pride and tradition. There is no greater representative of those values for the shooting sports than the members of the USA Shooting Team. Our team carries on the proud tradition of medal-winning success and shooting skill unlike any other country in the world, exemplifying the greatest defense possible for protecting, preserving and promoting the shooting sports legacy of this country.

Our team in 2016 will epitomize the very essence of the shooting sports by their pursuit, dedication, discipline, responsibility and representation. Quite simply, our athletes continue to set the bar as positive role models for the shooting sports.

Beyond the headlines, the common thread among us all is that we simply love to shoot. No matter your age, sex or ethnicity, our bond is the joy we extract by pulling a trigger whether for sport, competition, meat or simply for fun.

Learn more about the 2016 Olympic/Paralympic journey for USA Shooting's athletes here. Also, check out USA Shooting's Year-In-Review-Issue.