While the National Trophy Pistol Matches fired under the hot July sun on the ranges outdoors, things were also heating up within the Gary Anderson CMP Competition Center as the National Match Air Gun events began. A variety of air gun opportunities were offered to competitors, including 60-shot and 30-shot air pistol matches as well as 20-shot re-entry and bench matches for sporter, precision and AiR15 rifles.

Winning the overall 60-shot Air Pistol Match was Alexander Chichkov, 22, of Tampa, FL, who fired a score of 575-17X. Chichkov previously won the match in 2014 and 2015, also earning the High Junior title in 2012, 2013 and 2014.

Following just 10 points behind Chichkov was Anthony McCollum, 19, of Purdin, MO, with a score of 565-12X and Brenda Silva, 54, of Snowflake, AZ, with a score of 564-11X. McCollum won High Junior, while Silva was named High Woman. Winning High Senior was Gary Peterson, 68, of Levittown, NY.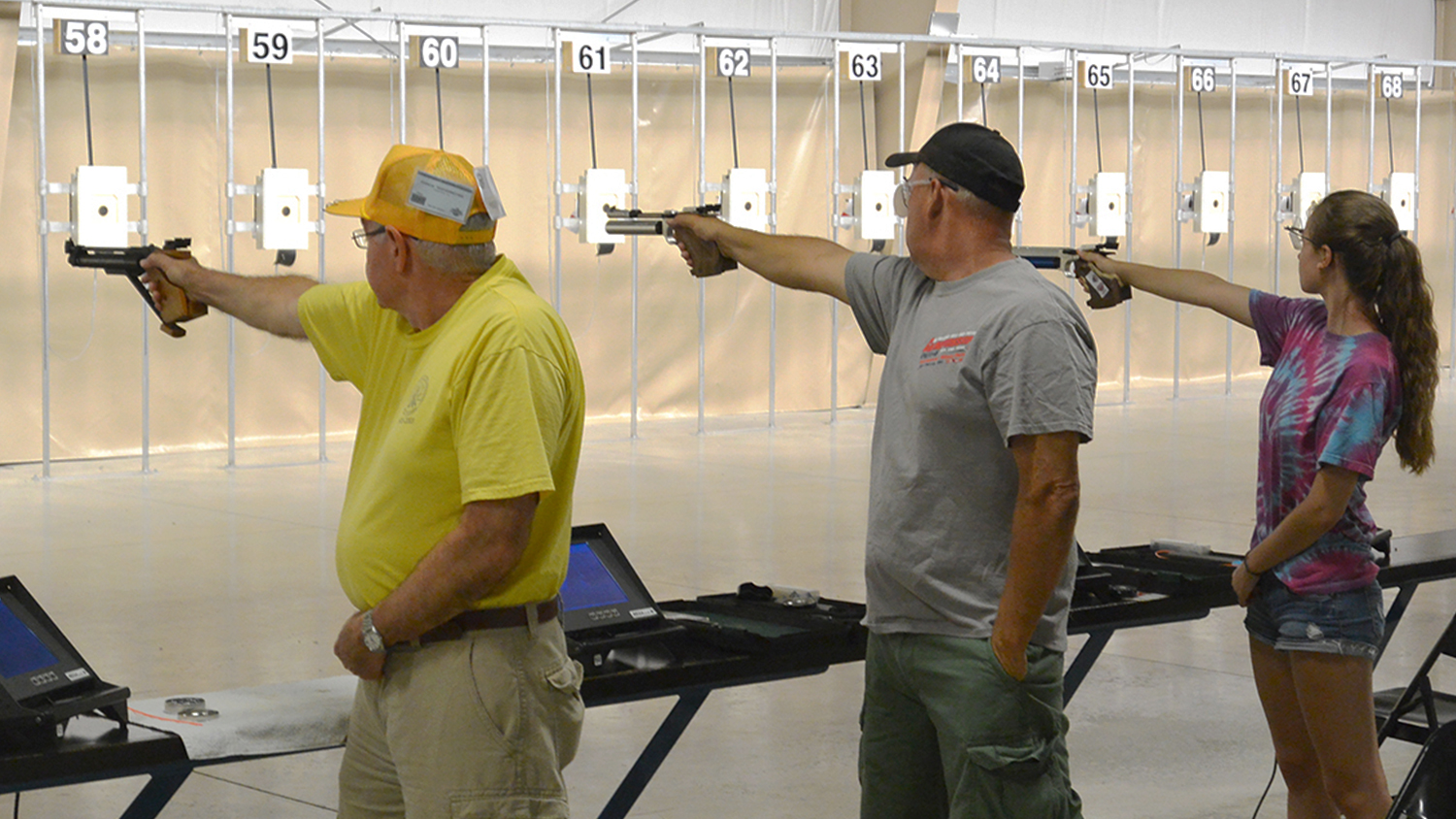 In the 30-shot Air Pistol Match, junior Michael Soklaski, 19, of Ringoes, NJ, fired a score of 289-8X to become the overall winner—only five X's above GySgt Michael Lawson, 48, of Stafford, VA, who scored 289-3X for second place. Clifford White Jr., 52, of Pittsfield, MA, claimed third place with a score of 287-7X.

A Top Center Shot is also awarded during the 30-shot Air Pistol Match to the competitor who fired the closest shot to center, with the top 8 competitors closest to center receiving monetary prizes based on the number of entries. This year, participation in the match nearly doubled— 658 competitors, compared to last year's 377.

Winning the Center Shot Contest was Alexander Jushchyshyn, 43, of Cottage Grove, WI, who fired a 10.9 with a radius of 0.0800 of center.

The full list of National Match Air Pistol event results can be found here.

The Gary Anderson CMP Competition Center will be open throughout the National Matches.