by
posted on December 7, 2016
Support NRA Shooting Sports USA
DONATE
The 10th annual NRA World Action Pistol Championship (WAPC) was held at the Whangarei Pistol Club in Whangarei, New Zealand, this past November.

Similar to the Bianchi Cup, the WAPC course of fire is the four events that comprise the Action Pistol Championship—the Practical, Barricade, Falling Plates, and Moving Target. The WAPC aggregate totals the four events. The WAPC venue is rotated every four years in a different host country. The championship has been held in Australia, Germany, Italy, New Zealand, and the U.S. in years past.

This year's champion is Benito Martinez of the USA, finishing the match with a perfect score—1920-177X. Martinez shot the plates perfectly, losing X's in the other three stages.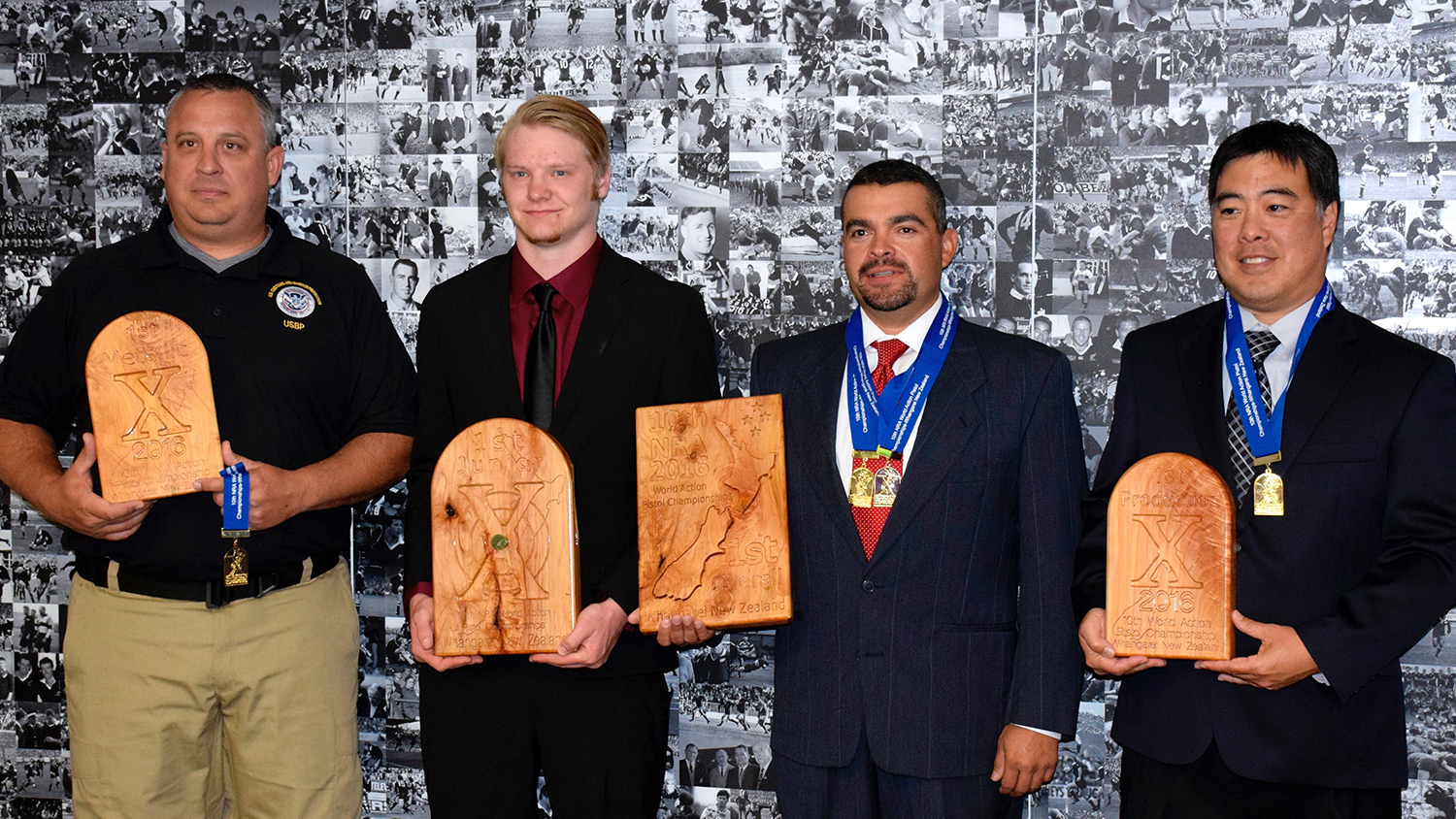 Finishing in second place overall, as well as winning the Metallic Championship was Robert Vadasz with a score of 1918-153X, a personal best. Vadasz, a member of the U.S. Border Patrol Pistol Team, narrowly missed a perfect score at the barricade by two points.

In third place overall was Anita Mackiewicz of Australia, the 2015 Bianchi Cup Lady Champion. Mackiewicz ended up with a score of 1916-162X, dropping four points on the mover.

High Senior, and additionally High Newcomer was Kenneth Fowles of Australia with a score of 1908-151X. High Junior was Louis Surgi of the USA with a score of 1871-136X.

Rounding out the metallic shooters was Chris Mathiou of Australia, securing second place with a score of 1885-114X. In third place was Chris Skewes of New Zealand with a score of 1852-109X.

Winning the Production Division was Seiichi Ishikawa of the USA, finishing with a score of 1778-113X. In second place was Jay Bellamy of New Zealand with a score of 1765-98X. Third place was Peter Hoffman of Germany, with a score of 1758-96X.

NRA Pistol Programs Coordinator Damien Orsinger said, "The NRA Bianchi Cup has a long history with pistol competitors from New Zealand and it was an honor to have them host the 2016 NRA World Action Pistol Championship for the second time. We would like to thank them for their dedication to the Bianchi Cup and to the sport of NRA Action Pistol."