When it was introduced earlier this year, the
Mossberg 590M
magazine-fed 12-gauge shotgun sent ripples throughout the industry. In July 2018, the 590M was highlighted as NRA Gun of the Week (watch the video above). And, it's still making waves, receiving the "Best New Shotgun" Caliber Award at the annual NASGW (National Association of Sporting Goods Wholesalers) Expo earlier this month at the NASGW awards reception and dinner. The Caliber Awards are given out by NASGW in conjunction with the Professional Outdoor Media Association.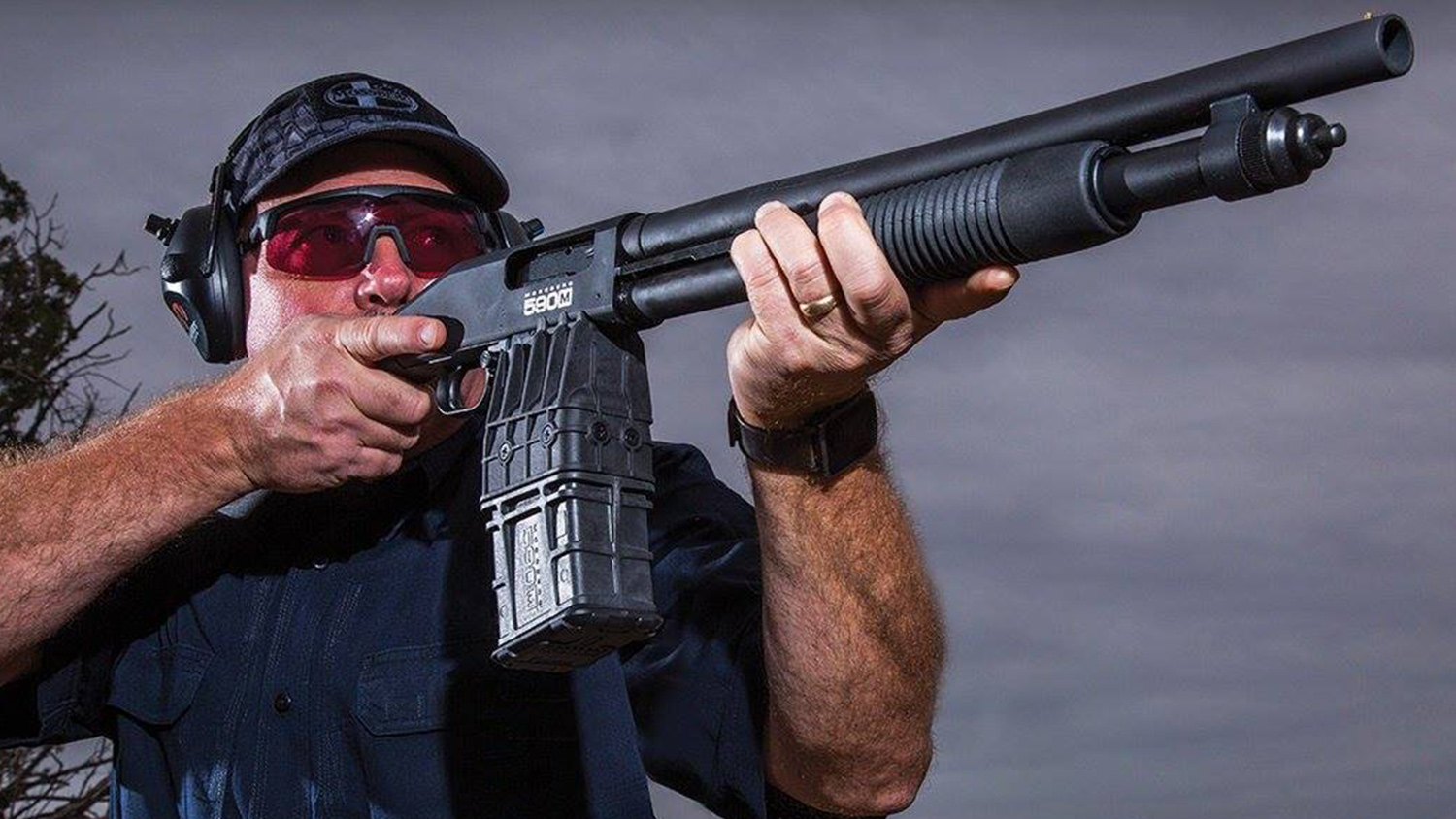 For the 590M, Mossberg built upon the proven pump-action platform the company is known for, modifying the 590 Shockwave receiver to accept detachable box magazines holding five, 10, 15 or 20 rounds of 12-gauge ammunition. The 590M is the world's first double-stack shotgun magazine which features integral stabilizing ribs that engage the magazine directly to notches engineered into the receiver. Mossberg worked with Adaptive Tactical to engineer the magazine-fed 590M. The 590M mag-fed pump-action 12-gauge shotgun retails for $721.


Mossberg
is no stranger to winning awards at NASGW. In 2017, they won a Caliber Award for "Best New Overall Product" for the 590 Shockwave, considered one of the most innovative pump-action shotguns released that year.
---
Are you looking for a great semi-automatic shotgun that is great for shooting clay birds, but that you can also hunt with? Read our review of the Mossberg 930 Pro-Series Sporting 12-gauge.