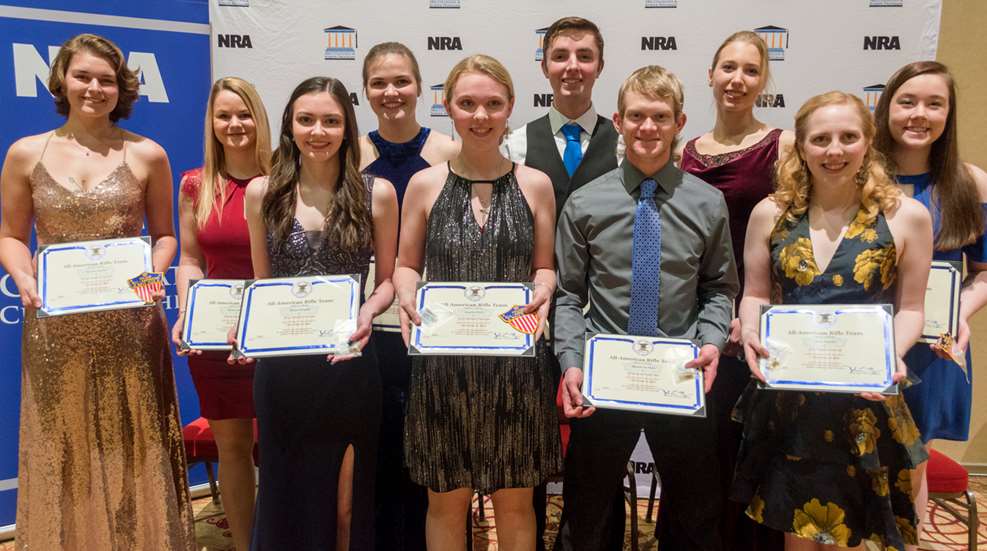 A cut-above-the-rest is one way to describe those individuals who earn the NRA All-American title. Created by NRA in 1936, the award was meant to honor top-collegiate rifle shooters and has become a crowning goal for collegiate student-athletes. By recognizing those shooters who are willing to reach above and beyond the status quo and challenge themselves not only to meet, but to exceed the standards required of an All-American is what makes this program continue its legacy. Furthermore, once the title is earned it remains with that person throughout their shooting and professional career.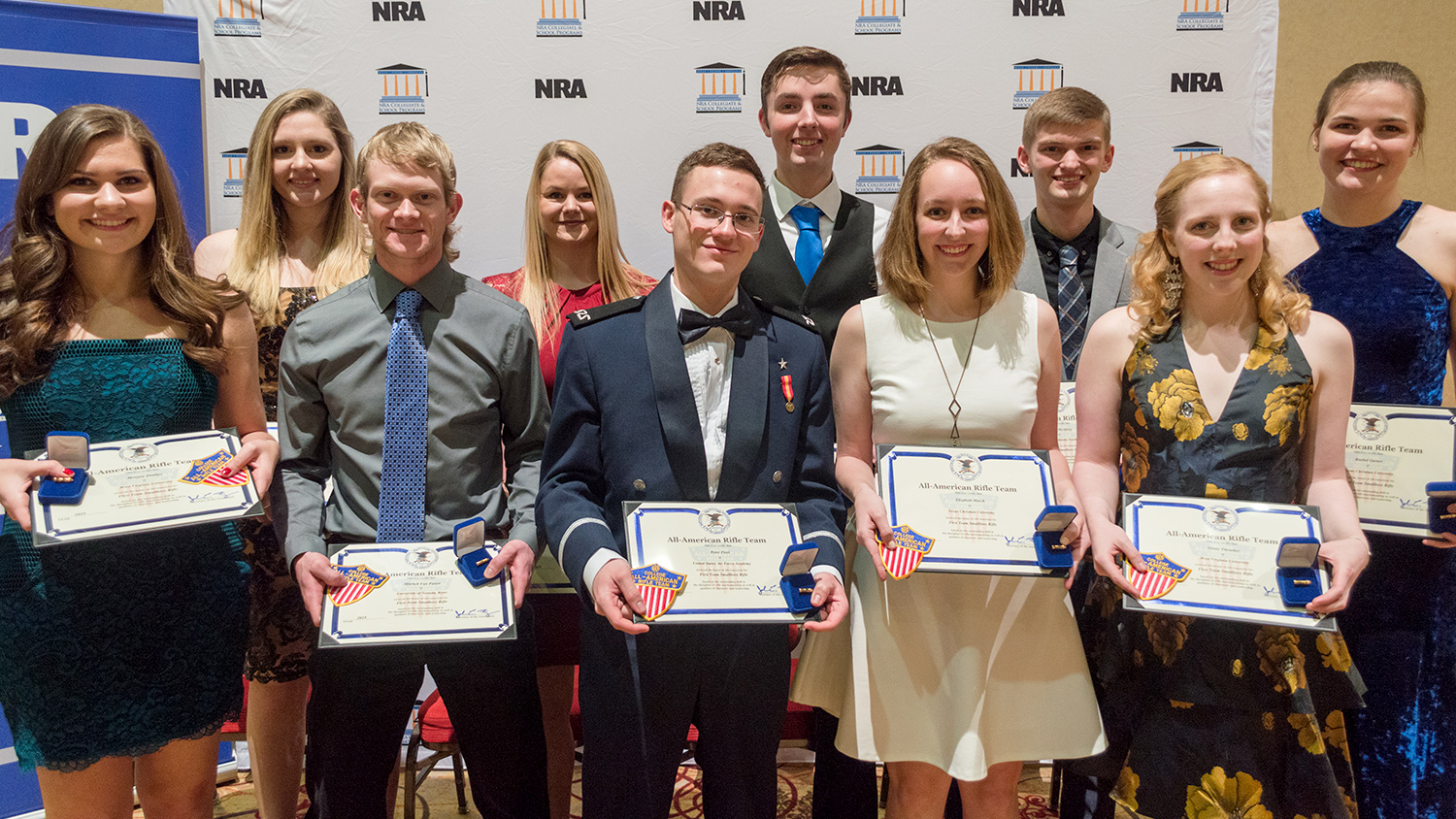 Though elusive to attain, the NRA All-American title is something highly motivated marksman strive for in their collegiate years. Representing all three shooting disciplines—rifle, pistol and shotgun—the title is attained through not only shooting but also through the character of the person by way of their leadership skills.

Those who select the All-Americans are chosen from the NRA Collegiate Programs Committee, one of 39 policy-making committees of the Association. The All-American selection committee members are well-known in the competitive shooting community; some are even former All-Americans, coaches of All-Americans, or both.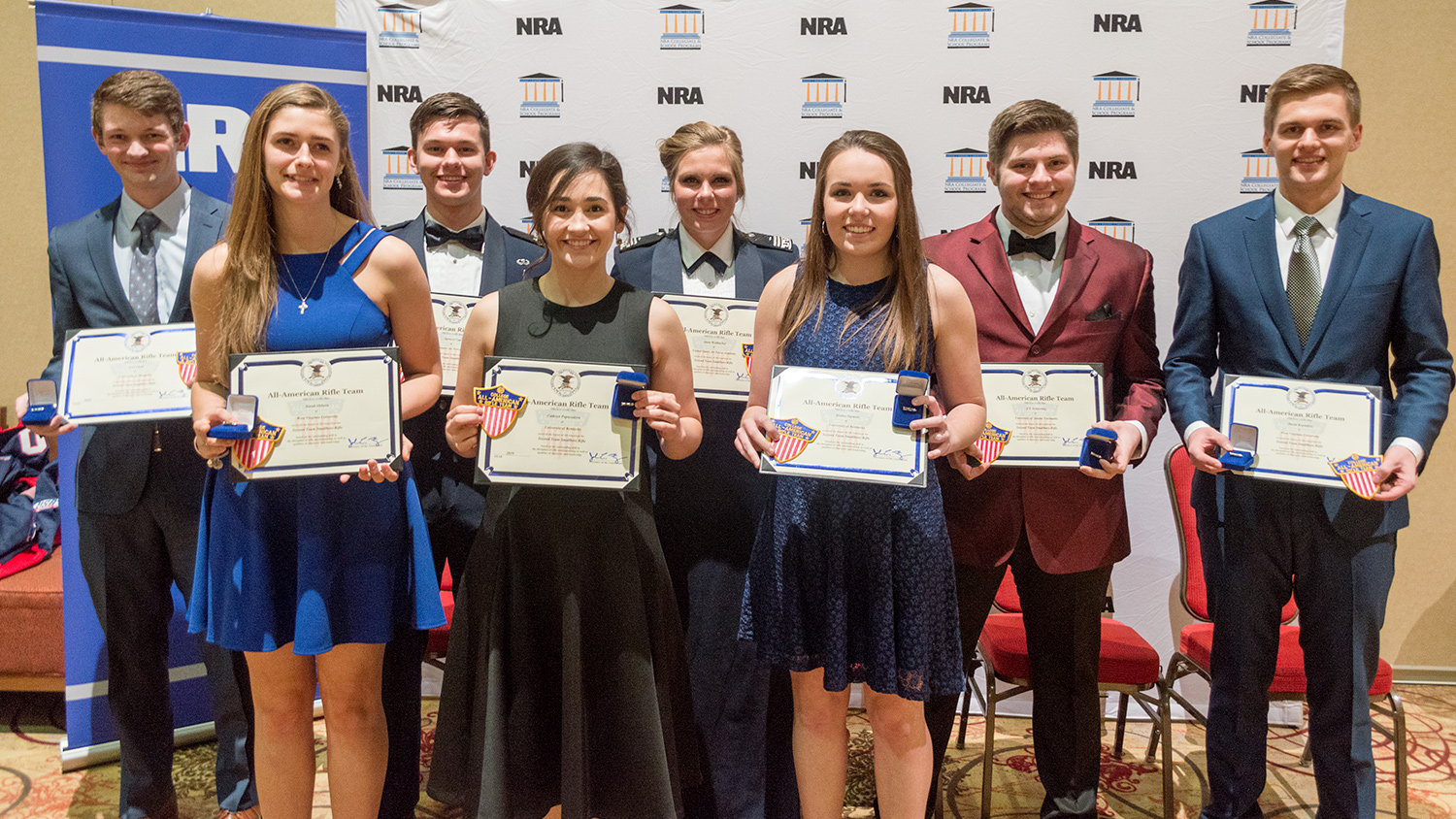 Criteria for All-American status has evolved over the years from performance in specific matches and personal knowledge of the shooter to more objective guidelines which include: full-time undergraduate or graduate status with or without team affiliation, average score for the season, minimum number of shots fired, number of matches fired, specific matches required, and recommendations from coaches and other school officials. Anyone can become an All-American, but to actually receive the title is to accept the challenge of performing at optimal levels while demonstrating exceptional leadership and character. Here are the 2019 NRA Collegiate All-American honorees: